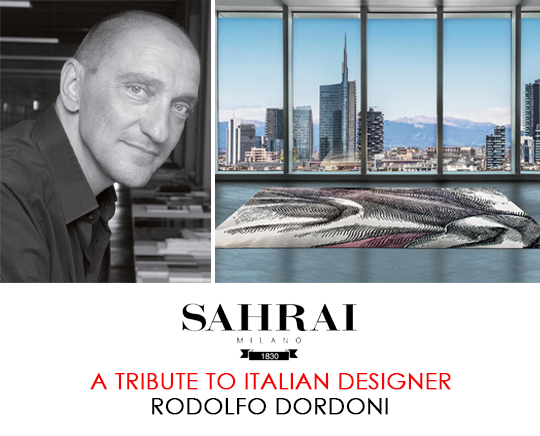 presented by

SAHRAI MILANO – A TRIBUTE TO ITALIAN DESIGNER RODOLFO DORDONI
Published by Sugar & Cream, Wednesday 01 November 2023
Images courtesy of Sahrai Milano
Milan Headquarters in Via A.Manzoni 45: October 4th – November 14th 2023
Sahrai Milano announces its tribute to Italian Designer Rodolfo Dordoni, who passed away on August 1st 2023. Dordoni was an exceptional designer whose legacy will continue to inspire artists and design lovers for decades to come.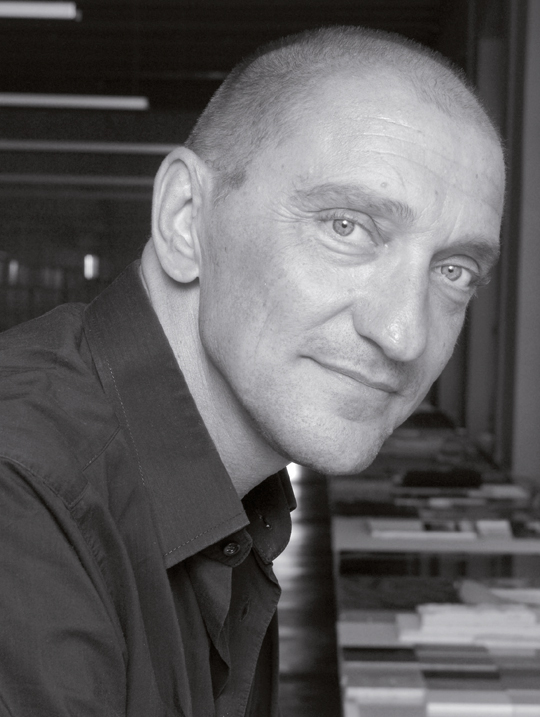 Rodolfo Dordoni
He collaborated as a renowned architect and designer with diverse leading brands such as Cappellini International, Minotti, Artemide, Roda, Foscarini, Venini, and Sahrai Milano among others.
Dordoni has demonstrated his different talents to a wide range of product design and he certainly showcased his unique touch through the Cross Hatch Rug Collection, by creating pieces of art that will forever stay in Sahrai Milano's Designers Selection.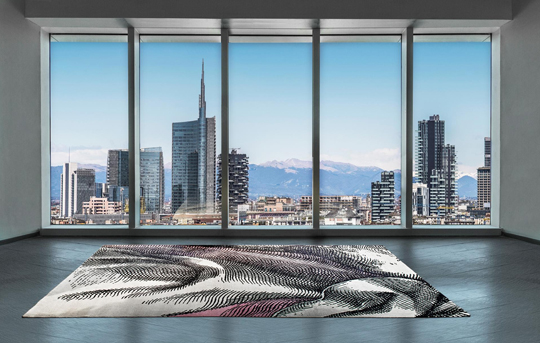 His creative passion and rigueur are translated into a wonderful combination of iconic and timeless Rugs.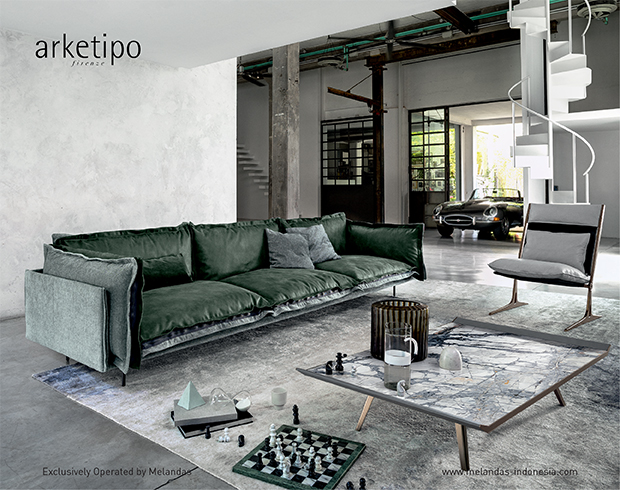 Presented by Melandas Indonesia
"Today an object goes beyond the collection concept. It defines an atmosphere, style and an environment where you feel comfortable." – Rodolfo Dordoni –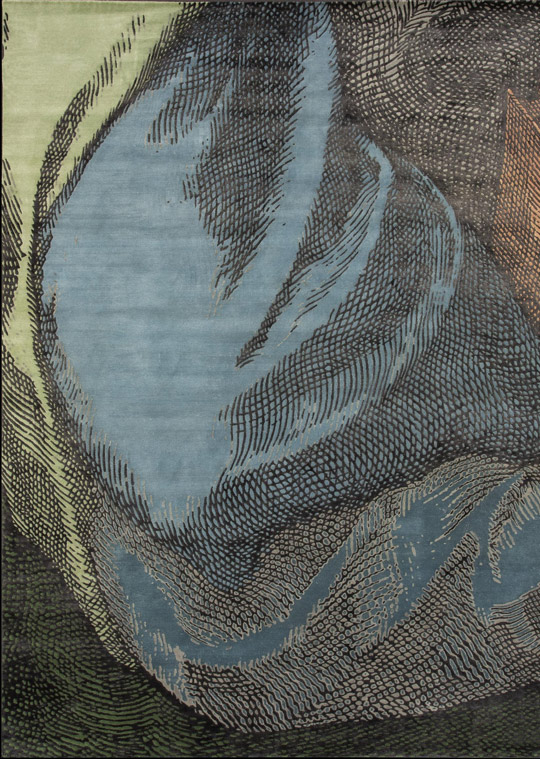 Discover Rodolfo Dordoni and Gordon Guillaumier blending imagination with function and form expressed through their unique Cross Hatch Rug Collection at our Milan Headquarters in Via A.Manzoni 45 from October 4th to November 14th 2023.
Rodolfo Dordoni was known for pushing boundaries and featuring technology, while Gordon Guillaumier is known for his eye for innovation.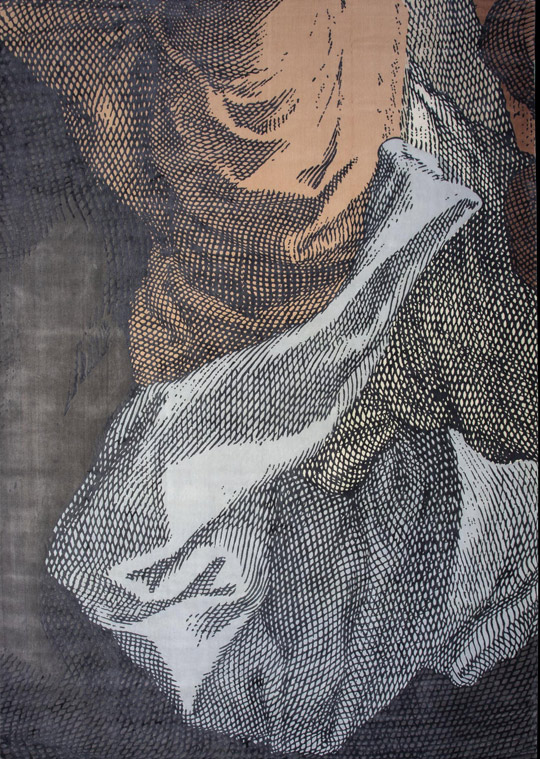 By combining their extraordinary personalities and passions, they have created eight Rugs such as Ermitage (Finely Handknotted in Loop Wool and Silk with Silk Relief), and Prado (Finely Handknotted in Wool and Silk Relief) which both feature bold graphic art that examines the exquisite interplay of tone and shade.