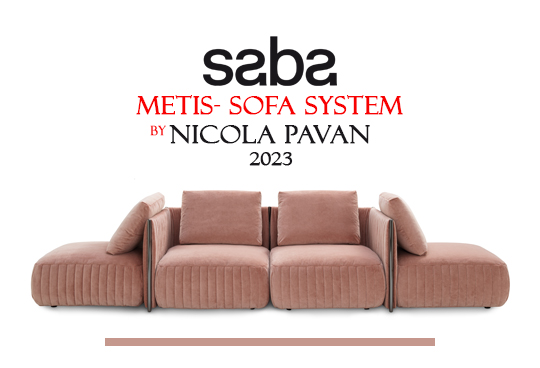 presented by
SABA: METIS- SOFA SYSTEM BY NICOLA PAVAN, 2023
Published by Sugar & Cream, Tuesday 18 April 2023
Text and images courtesy of SABA
Sofa As A Changing & Organic Element
Metis enriches the SABA product category that interprets the sofa as a changing and organic element. Its name has distant origins: the Greeks indicated with the word Mètis a practical intelligence, one that allows for everyday problems to be solved skilfully, and in unconventional ways, adapting to different circumstances, with elasticity and ingenuity.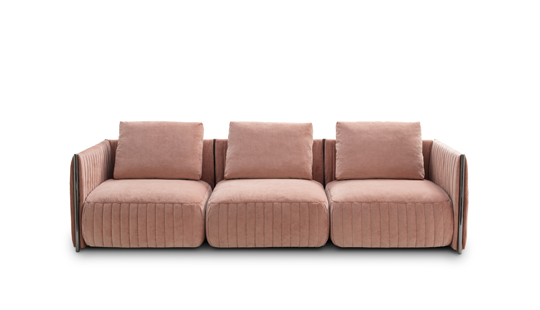 Linear and soft at the same time, Metis is characterized by elegant and visible metal hinges that connect the various elements, through hooks and rotations. Distinctive of the design is the precious quilting that sculpts the volumes of the seats, backrests and armrests.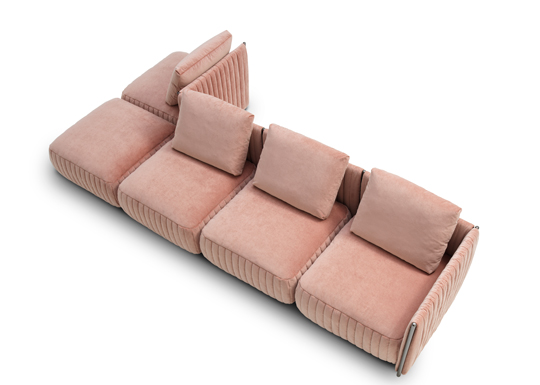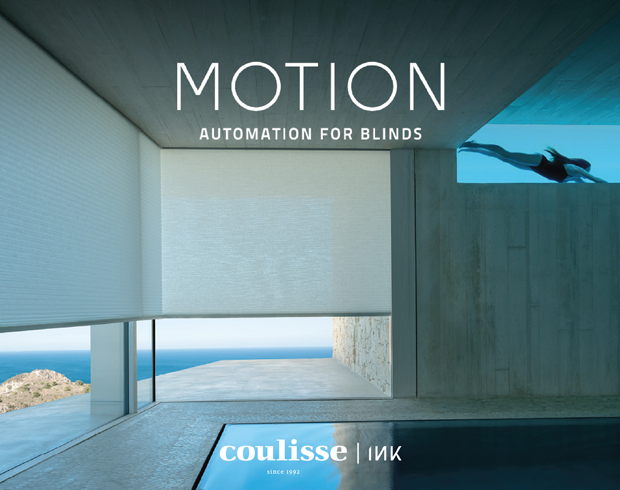 Presented by Coulisse | INK
Through the multiplication and rotation of the basic one or two seat elements, of which it is composed, the new seating system allows multiple configurations and aesthetic expressions for the home and contract environment.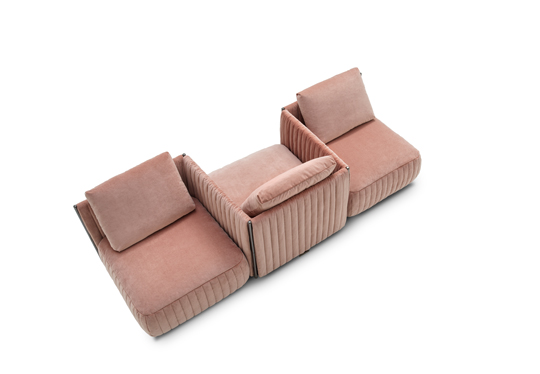 Completely removable covers.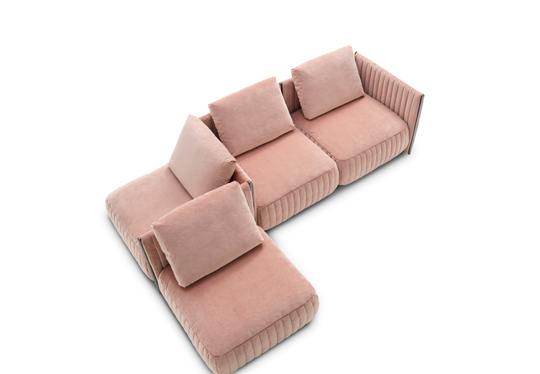 Technical information:
Hinges available in black nickel and black painted.
The seat elements are made of wood padded with variable-density polyurethane foam, enhanced by memory foam curves.
The back cushions are filled with feather and fiber.
The final upholstery is quilted, realized by coupling the fabric to a special fiber that guarantees softness and volume.