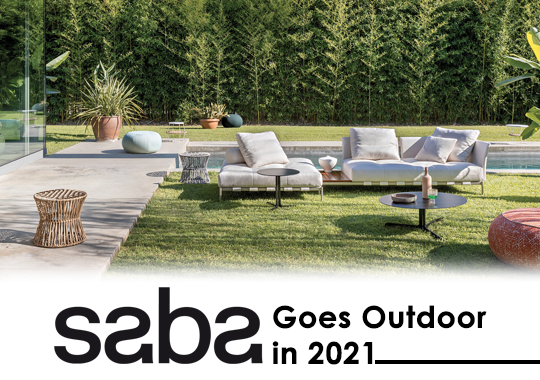 presented by

Saba Goes Outdoor in 2021
Published by Sugar & Cream, Monday 31 May 2021
Text by Dinda Bestari, Image courtesy of Saba
Let's (finally) Go Outdoor!
Jenama asal Italia, Saba, percaya bahwa produk desain tidak hanya harus unggul secara teknis tetapi juga menjawab kebutuhan konsumen yang nyata, serta menawarkan estetika untuk membangkitkan emosi. Yang membedakan Saba adalah pada gaya yang sangat jelas dalam memadukan setiap bentuk dengan syair warna dan bahan tekstilnya. Setiap koleksi memiliki sifat dan desain yang khas sehingga berbagai model dapat dibentuk dan disesuaikan dengan kebutuhan ergonomis.
Melihat peluang terutama di tengah pandemi saat ini, Saba mengejutkan dengan outdoor collection untuk musim panas 2021 ini. Outdoor collection perdana ini memperlihatkan beberapa detail yang menarik. Saba memperkenalkan empat koleksi outdoor terbaru dari beberapa desainer ternama untuk memanjakan para pelanggan yang ingin tampil beda di area luar ruangan.
Now let's dig in!
Produk pertama rancangan Sergio Bicego, yang ''mendaur ulang'' sistem tempat duduk Pixel Light sebelumnya, menghasilkan Pixel Light Outdoor. Bermula dari keinginan Sergio untuk mengembangkan konsep fleksibilitas bentuk untuk mencapai fluiditas ruang yang lebih canggih. Pikiran yang menyertai kami melalui proyek ini memang keinginan untuk membubarkan batas antara di dalam dan di luar. Siluet yang tepat dari struktur baja – dengan ketahanan korosi – sangat elegan pada lapisan sampanye atau noir yang dipernis. Dihiasi dengan pita tekstil atau kain yang memberikan daya pikat musim panas. Atau dibiarkan 'murni' untuk mengelevasi tampilan menjadi lebih penting. Dapat disesuaikan dalam kombinasi elemen, ini memungkinkan untuk panel sandaran klasik, sandaran lengan dengan bantalan lebih rendah untuk kenyamanan alternatif, atau elemen meja rendah baru dari kayu iroko yang dipernis alami. Inovasi utama terdiri dari teknik konstruksi tempat duduk yang produk ini fungsional.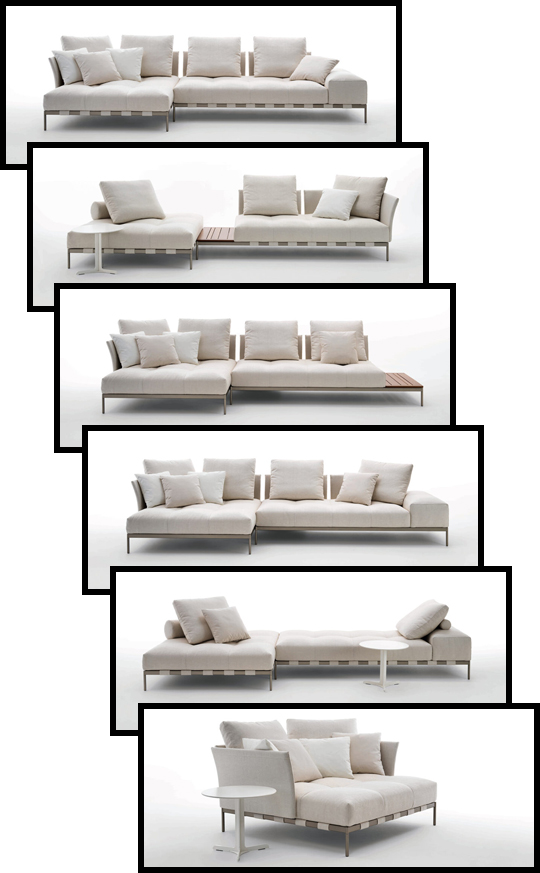 Pixel Light Outdoor by Sergio Bicego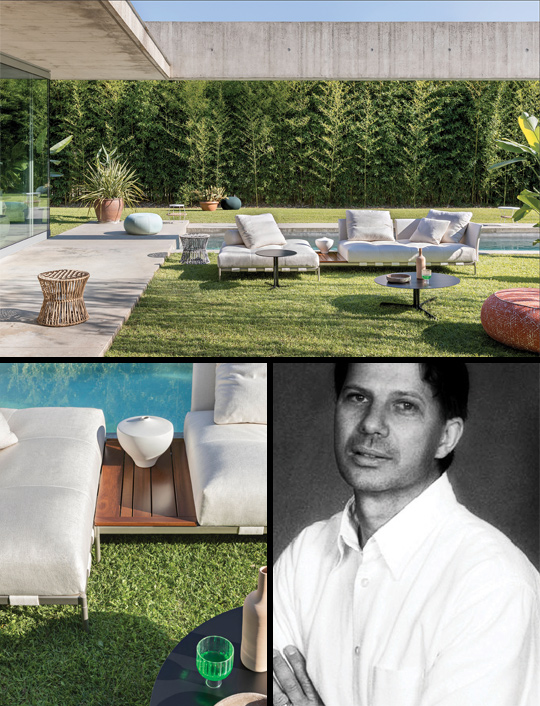 Pixel Light Outdoor by Sergio Bicego
Yang kedua, New York Soleil Outdoor Collection merupakan rangkaian tempat duduk anyaman eksklusif yang seluruhnya dibuat dengan tangan. Nautical cords yang ditenun dengan warna berbeda yang lembut menutupi struktur batang logam yang dicat. Bantalan ergonomis dilapisi dengan kain teknis non‐absorbent yang cepat kering, dan kinerjanya yang unggul dalam uji Martindale menjamin ketahanan abrasi serta sirkulasi udara yang higienis. New York Soleil mewujudkan kehidupan luar ruangan dengan gaya kasual dan pesona penuh warna. Koleksi ini tersedia dalam berbagai campuran dan warna solid. Meliputi sofa, lounge armchair,  armchair, pouf, kursi dengan atau tanpa sandaran tangan, dan stool. Upholstery bisa dilepas sepenuhnya.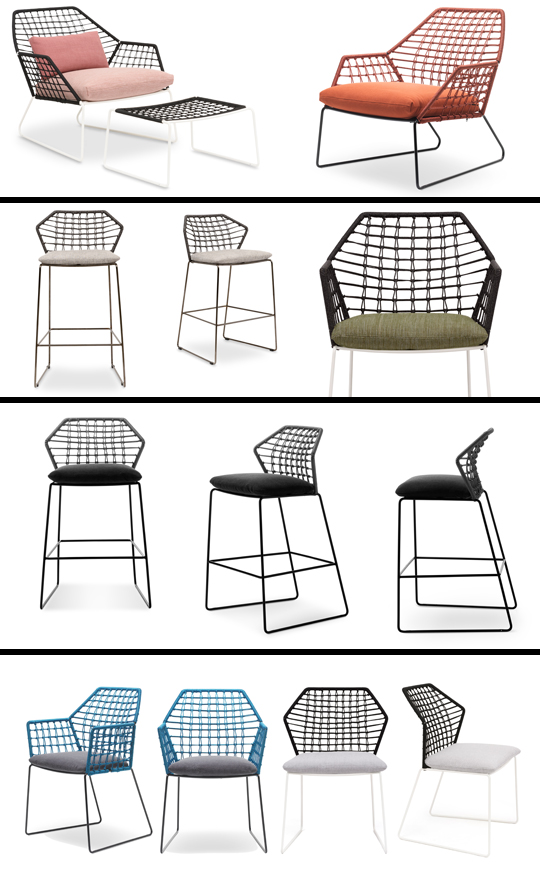 New York Soleil by Sergio Bicego


New York Soleil by Sergio Bicego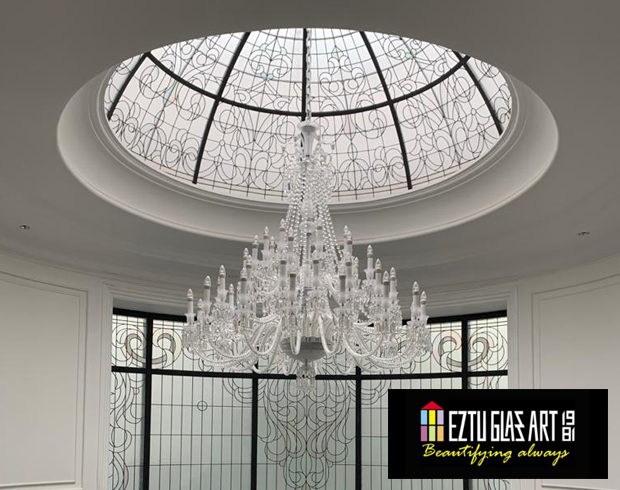 Presented by Eztu Glass
Ketiga, Shade of Venice Dividers, yang terinspirasi oleh pulau-pulau Venesia dan cahaya lokalnya, dibuat dengan jalinan nautical cords berwarna-warni yang cantik. Empat variasi lahir, menciptakan efek peek-a-boo yang secara halus mengungkapkan lingkungan di luar. Shade of Venice Dividers memungkinkan fleksibilitas tinggi dan kemungkinan gaya tak terbatas, baik di dalam maupun di luar ruangan. Shade of Venice yang dirancang oleh Marco Zito telah dipilih untuk pameran Past Forward yang akan berlangsung di Museo Archeologico dari 20 Mei hingga 13 Juni dalam rangka Venice Design Biennale 2021 yang dikurasi oleh Luca Berta dan Francesca Giubilei.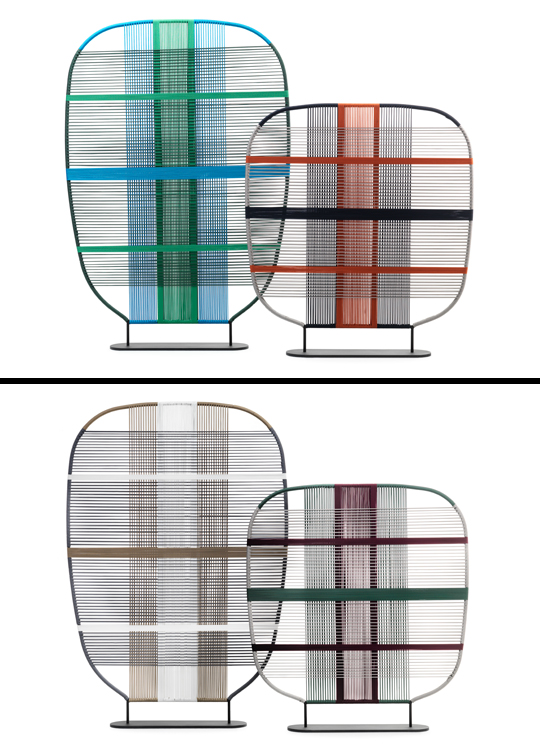 Shades of Venice by Marco Zito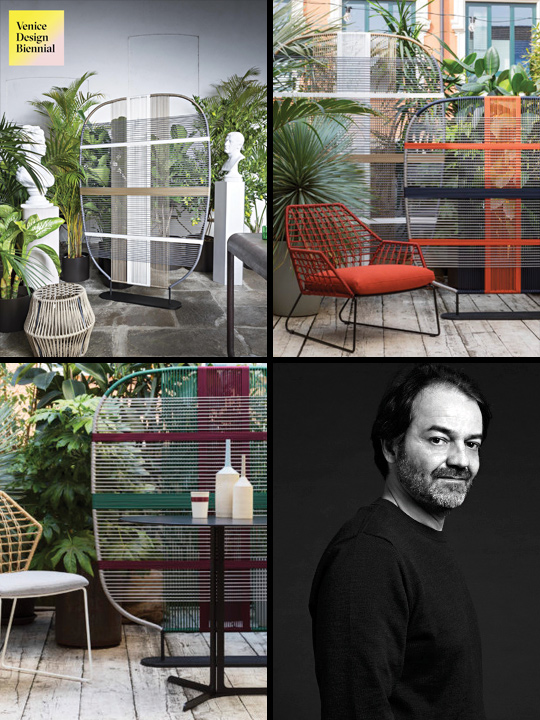 Shades of Venice by Marco Zito
Dan yang terakhir, Ziggy adalah kumpulan pouf dan coffee table dari metal rod dan nautical cords yang ditenun, dicampur bersama seperti cat pada palet sang artis. Siluet laras dan jam pasir bersatu membentuk pulau-pulau yang meluas: jalinan dan volume ditingkatkan dalam koordinasi warna campuran nautical cords, menunjuk ke sebuah ide baru pada aksesori perabotan dengan kemungkinan tak terbatas untuk mempersonalisasi ruang. Tali anyaman dua warna menjadi kombinasi khas Saba yang eksklusif.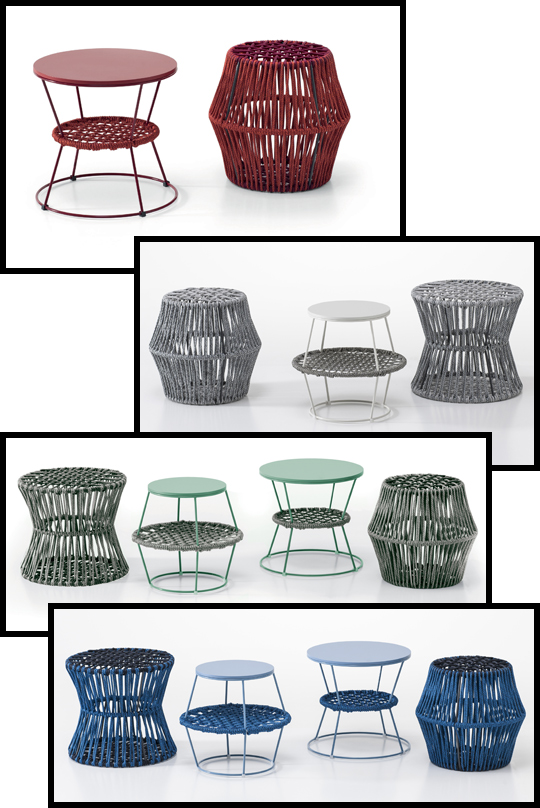 Ziggy by Emilio Nanni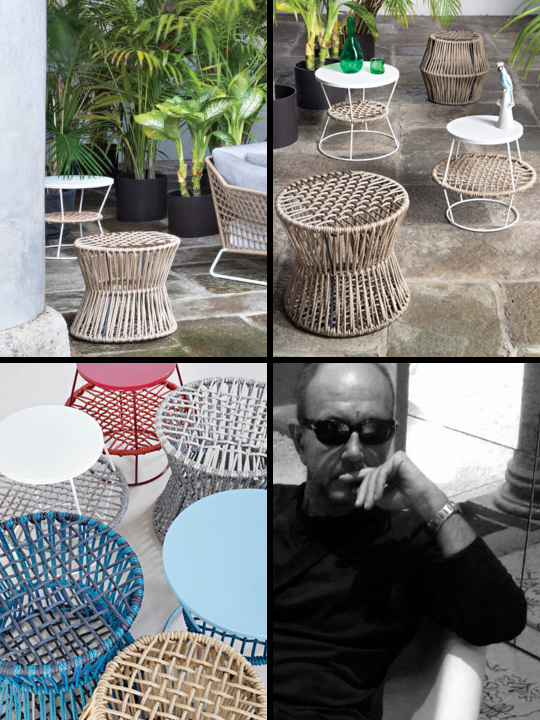 Ziggy by Emilio Nanni