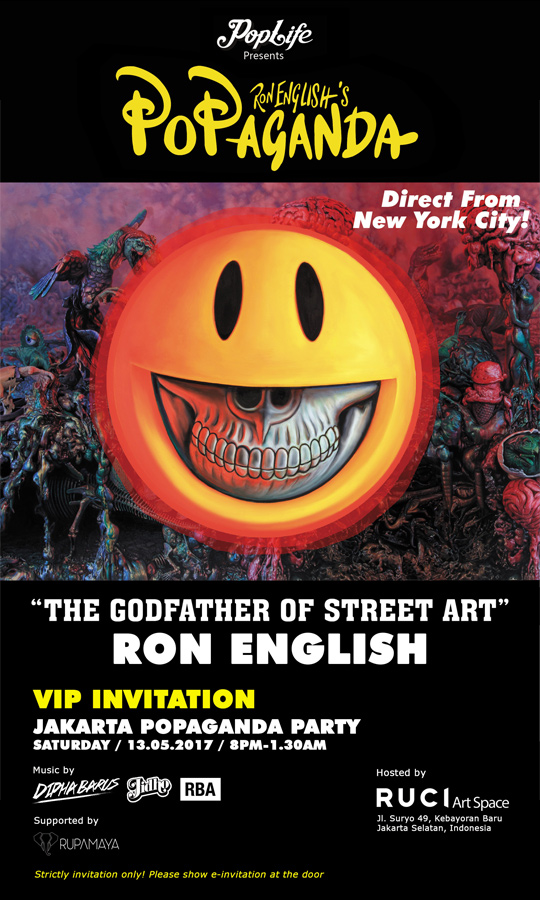 Ruci Art Space – Ron English
Published by Sugar & Cream, Wednesday 07 June 2017
Ron English's Popaganda Party in Jakarta
Seakan tidak terpengaruh oleh situasi politik di Jakarta, Ruci Art Space, Jakarta bulan Mei lalu secara mengejutkan menghadirkan seniman ternama dunia yang dikenal dengan julukan "The Godfather of Street Art" – Ron English dari New York. Kehadiran Ron English di Ruci Art Space, Jakarta dikemas secara dinamis dengan kombinasi pameran, pesta dan penjualan merchandise dari seniman esentrik ini.


Ron English
Simak juga serunya cuplikan video dari liputan peristiwa pesta seni tersebut dan video resmi dari Ruci Art Space di sini.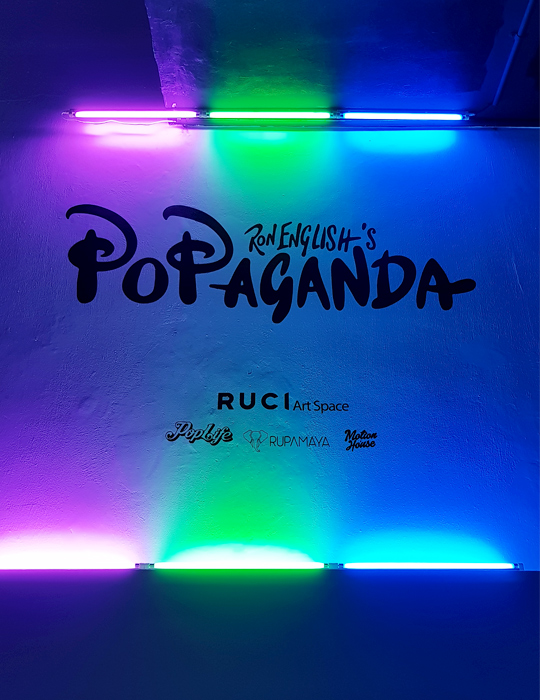 Serunya pameran tidak hanya  memperlihatkan seni poster, sejumlah toys, video presentasi, lukisan diatas papan skateboard ataupun sebuah ruang gelap untuk beberapa karya glow in the dark-nya.  Ada sebuah ruang interaktif yang disediakan bagi kehadiran seniman ini untuk ikut merespons kreativitas spontannya.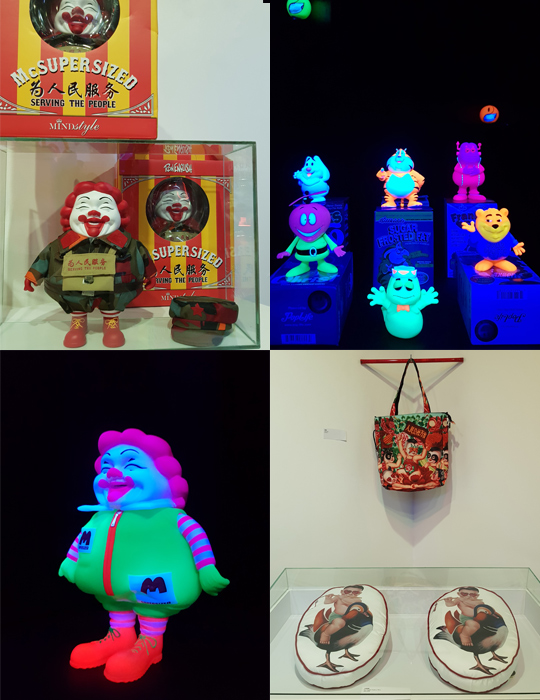 Kejutan yang tak terduga lainnya adalah ketika dibukanya sebuah karya lukisan Ron English di hadapan para tamu undangan VIP memperlihatkan wajah Basuki Tjahaja Purnama dengan latar belakang lansekap kota Jakarta. Diperlihatkannya lukisan tersebut menandai diresmikannya pameran bergengsi dan langka tersebut bagi kota Jakarta. Jakarta memang tidak terlalu asing bagi seniman ternama dunia. Sebut saja beberapa seniman ternama dari negara Tiongkok, Perancis hingga negara tetangga pernah hadir dan pameran di Jakarta. Kehadiran Ron English terbilang luar biasa mengingat julukannya sebagai "The Godfather of Street Art".  (JW)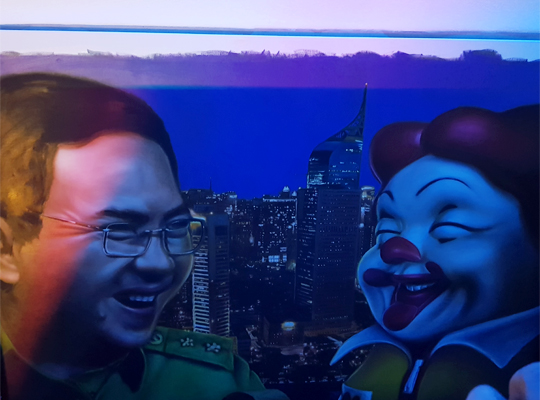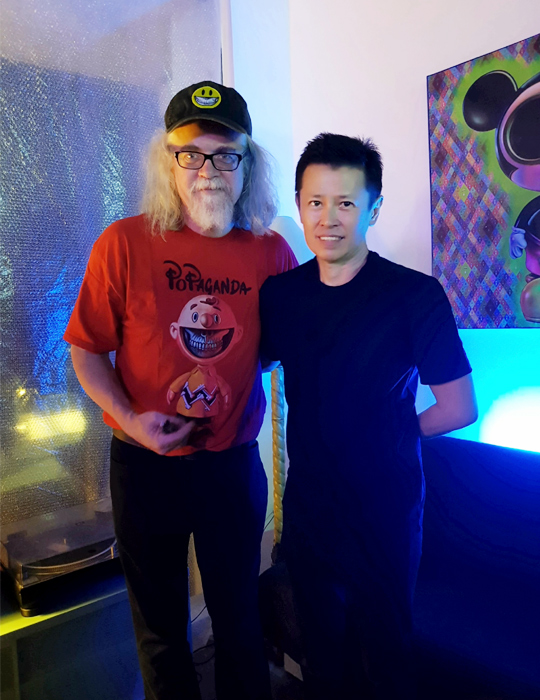 Ron English & Janto Wihardja Creative Director of  Sugar&Cream