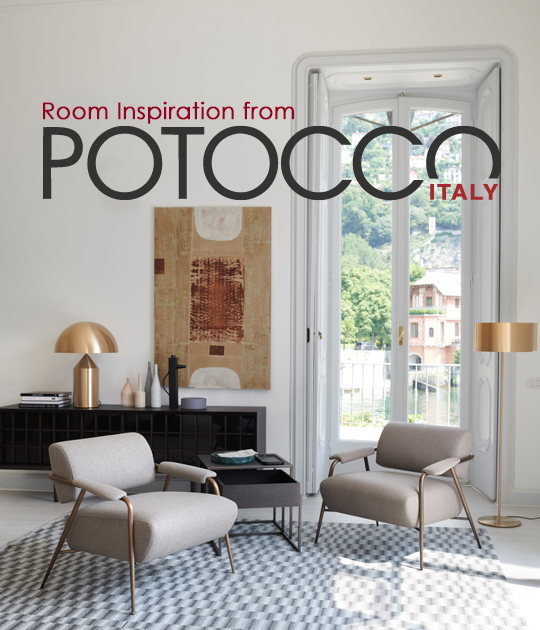 presented by

Room Inspiration from Potocco
Published by Sugar & Cream, Tuesday 28 April 2020
Text by Auliya Putri, Images Courtesy of Potocco
Take Your Time
Melakukan distansi sosial dan untuk selalu di rumah saja menjadi tindakan preventif yang dianjurkan dalam menghadapi pandemic Covid-19 ini. Tak bisa dipungkiri, hunian mejadi sebuah tempat yang harus dibuat menjadi senyaman mungkin untuk mengakomodasi seluruh kegiatan. And this is the time to amplify and intensify your room interior to provide comfort for you and your family. Tidak perlu menambah koleksi furnitur, Anda bisa memakai furnitur yang ada dan merubahnya untuk mendapatkan suasana lebih baru dan menarik.
Berikut inspirasi menggoda dari jenama Potocco dengan koleksi andalannya yang bisa dijadikan acuan untuk merombak ruangan Anda;
Dengan gaya klasik kontemporer, STAY lounge armchair, didesain oleh Storagemilano, memberikan sentuhan glam pada ruangan melalui struktur logam dan bentuk yang tampak mengambang.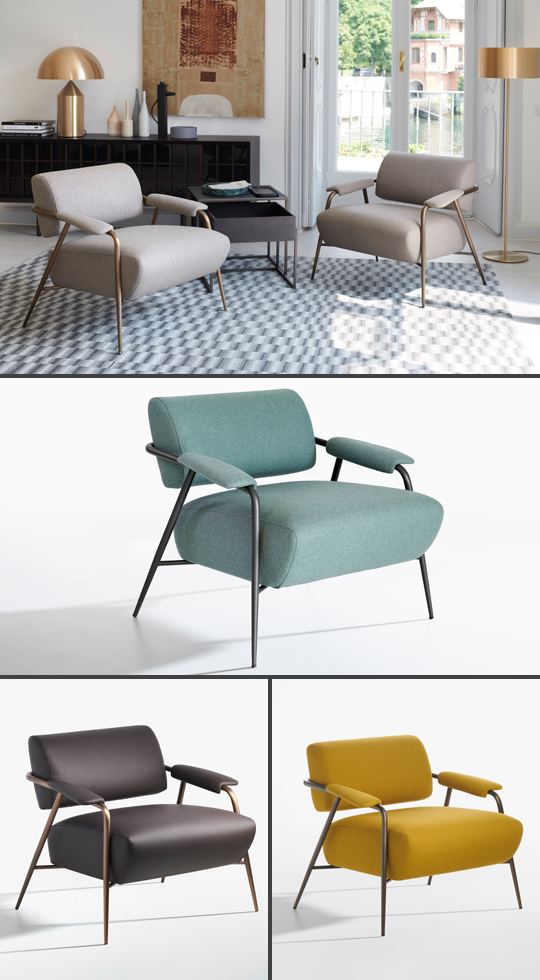 STAY
Menafsirkan gaya minimalis kontemporer, Gabriele dan Oscar Buratti menciptakan kursi LÉNA yang memberikan tampilan berbeda di setiap sisinya.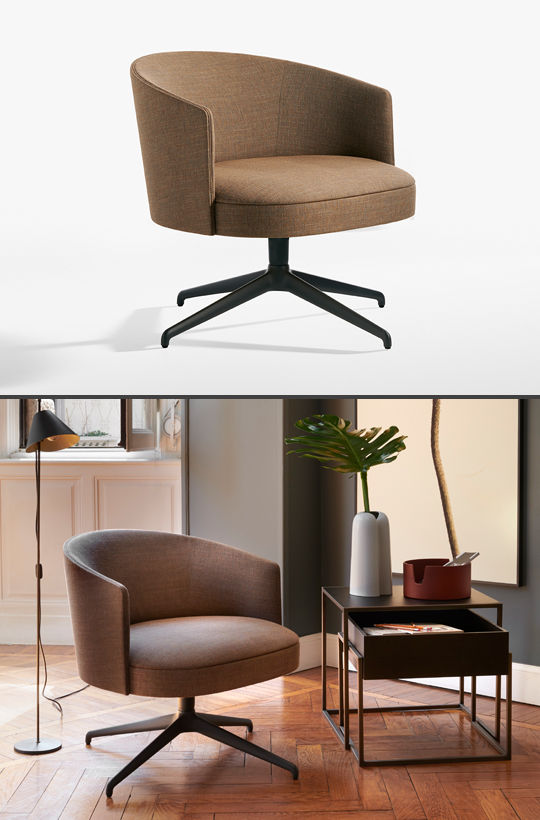 LÉNA
Bentuk ergonomis dipancarkan oleh kursi CUT karya desainer Stephen Veit demi memberikan sebuah 'sarang' yang penuh dengan kenyamanan. Tampilan bentuk yang menarik disempurnakan dengan material yang kokoh.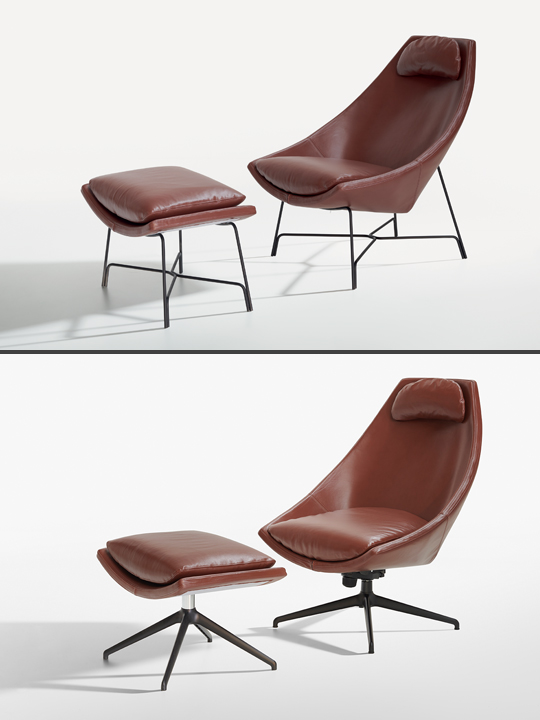 CUT
Sofa dan kursi VELIS karya Mario Ferrarini memiliki ciri khas bentuk melengkung pada bagian sandaran tangannya. Bentuk ini merupakan eksplorasi sang desainer untuk menciptakan koleksi yang memiliki hubungan sempurna antara bantalan dan struktur badannya.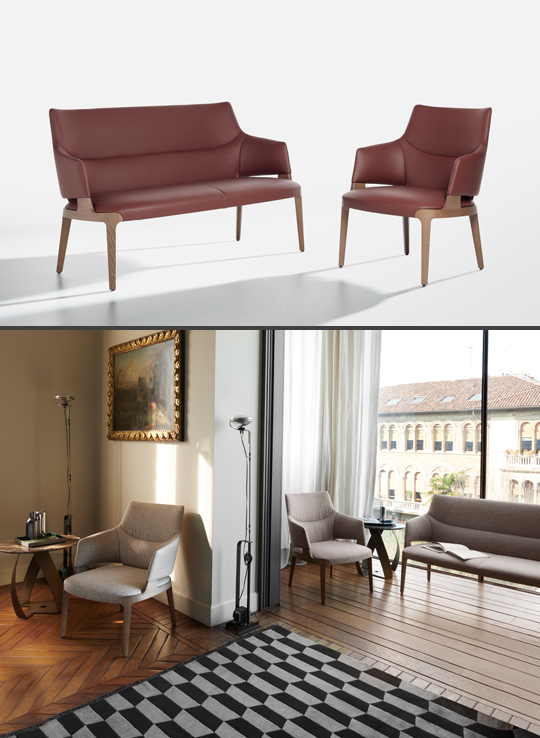 VELIS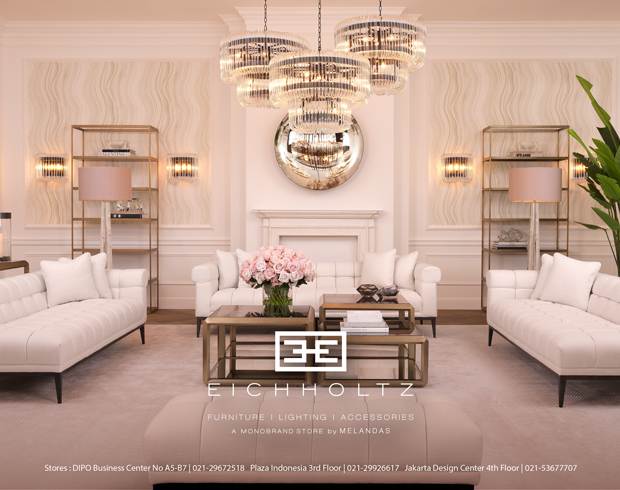 Presented by Melandas Indonesia
Keunikan terpancar dari koleksi rancangan David Lopez Quincoces, LOOM. Dengan bingkai kotak yang tajam bermaterialkan mahogany dan anyaman, kursi seperti ini mampu memberikan Anda kemampuan untuk disandingkan di dalam ruang maupun luar ruang.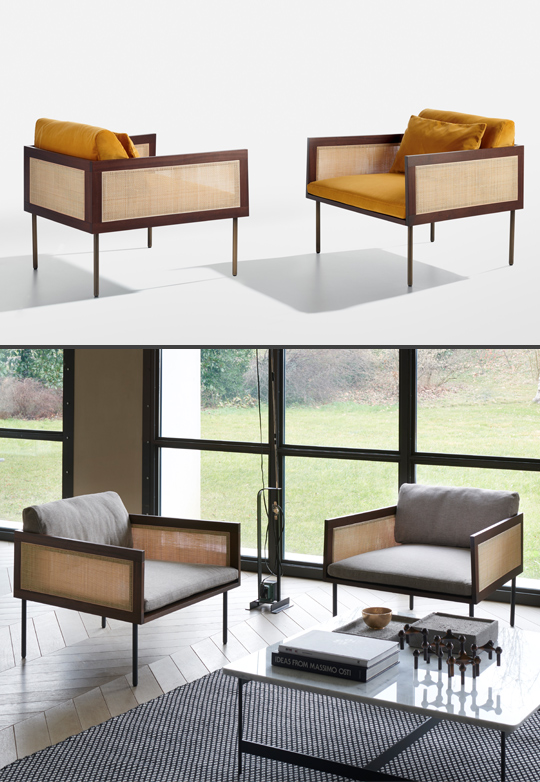 LOOM
Kursi dengan bentuk feminin seperti YOISHO rancangan Bernhardt & Vella memberikan nuansa lembut dalam ruangan Anda. Menghadirkan efek relaksasi demi kenyamanan maksimal.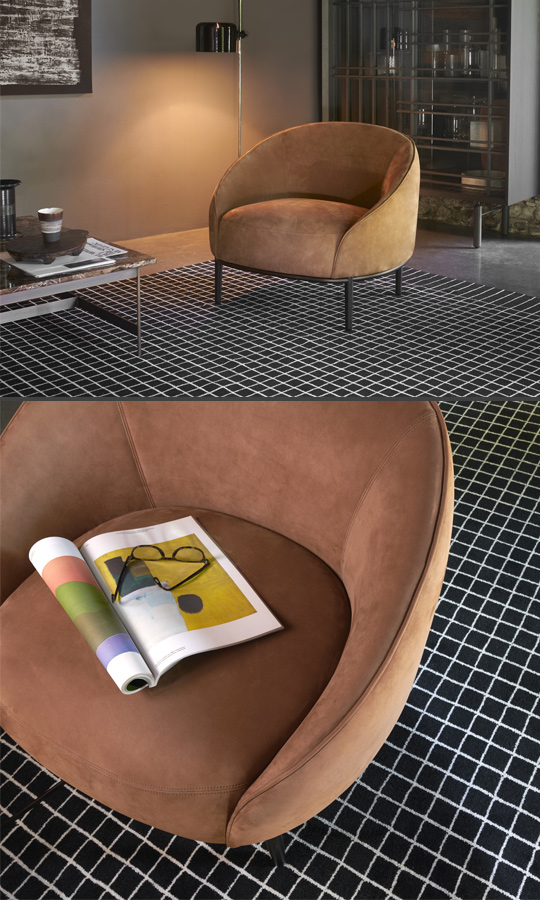 YOISHO
Sofa dengan bentuk ringan dan minimalis layaknya koleksi ELODIE rancangan Chiara Andreatti ini menyampaikan kenyamanan layaknya bersantai on an island of relaxation. Ditambah dengan bantal-bantal besar, menjanjikan Anda seperti duduk di atas awan.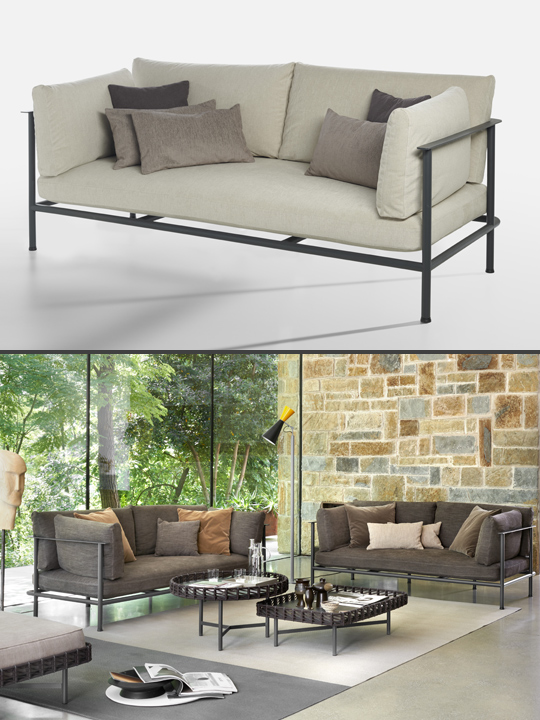 ELODIE