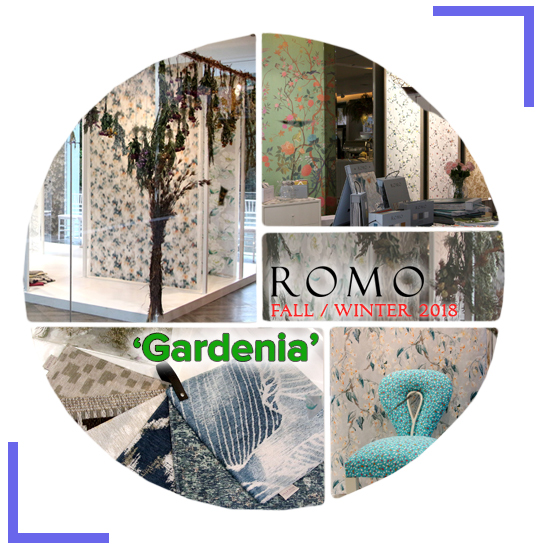 ROMO's Fall/Winter Collection- 'GARDENIA'
Published by Sugar & Cream, Wednesday 24 October 2018
Text by Anggita D S , images courtesy of  Zantob
Romo and Its Five Installations at Zantob Showroom, Kemang
Sedang mencari inspirasi untuk mendekorasi ulang interior rumah Anda? You're in luck! ROMO baru-baru ini merilis koleksi terbaru fall/winter 2018 yaitu Gardenia, yang dipersembahkan dalam sebuah pameran lima karya instalasi untuk mewakili setiap tema dari koleksi yang diluncurkan. Ada pun pameran sekaligus peluncuran koleksi terbaru ini dirayakan secara meriah di showroom ZANTOB, sole distributor ROMO serta penyedia fabrics dan wallcoverings berkualitas lainnya pada 27 September – 12 Oktober lalu.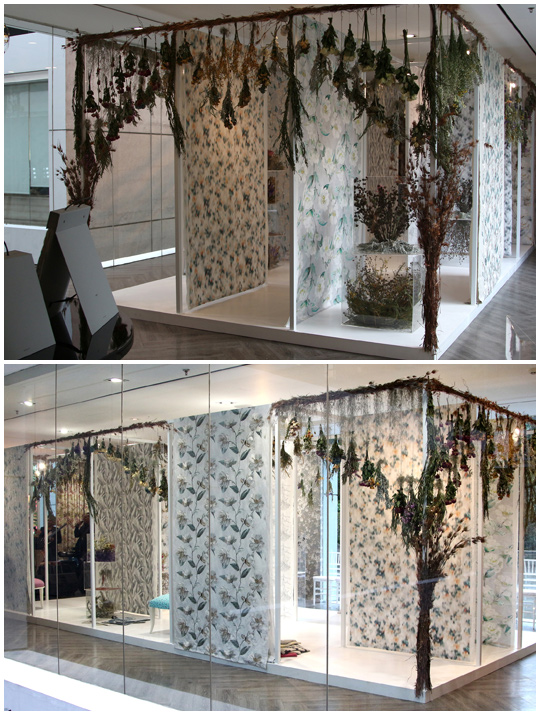 Romo's Fabric Installation at Zantob Showroom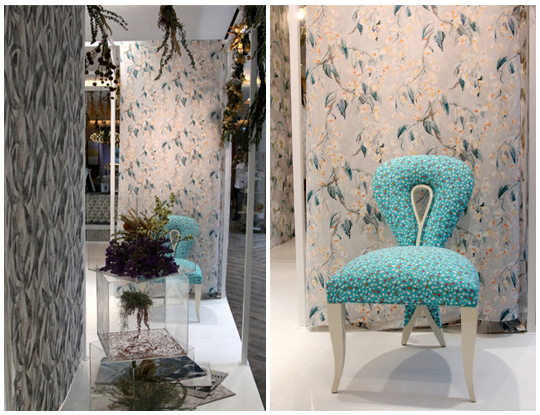 Peluncuran koleksi ini dihadiri oleh perwakilan ROMO, Nick Handbury, langsung dari Inggris, terutama karena berlangsung bersamaan dengan pelaksanaan pameran koleksi ROMO pada London Design Festival 2018.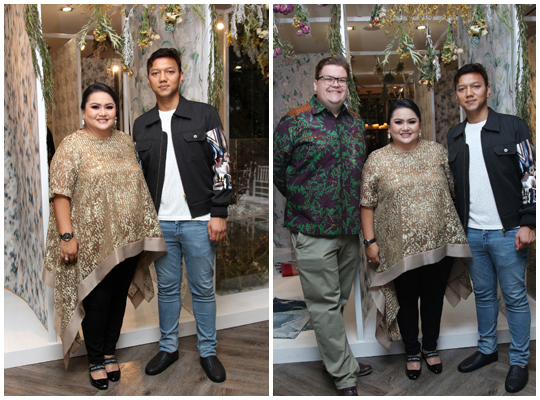 Susanna Tobing & Ricardo Tobing – Nick Handbury, Susanna Tobin & Ricardo Tobing
Koleksi ROMO kali ini terinspirasi dari karya Alfred John Wise (1908–1985), seorang ilustrator botani, dan menawarkan lima koleksi yang terdiri dari:
1. GARDENIA, memberikan kesan berupa lukisan yang dicetak menggunakan teknik sulaman yang diterapkan di atas kertas pelapis dinding, membuatnya seolah dikelilingi alam yang masih murni.
2. OSUMI, koleksi yang terbuat dari bahan katun bertekstur dan aman bila dicuci.
3. FORENZA, koleksi yang terbuat dari bahan katun dan beludru halus sekaligus, menawarkan esensi kemewahan tak ternilai.
4. ORTON, mengutamakan unsur dekoratif untuk para pencinta fabrics dan wallcoverings yang kontemporer.
5. ISTRA, pelapis dinding dengan ukuran ekstra lebar.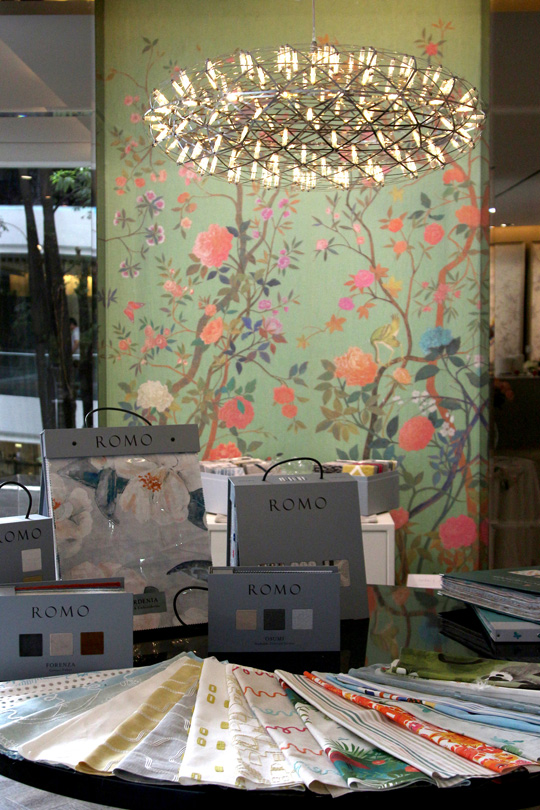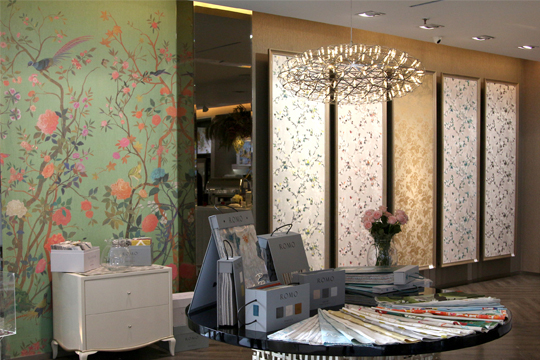 Romo's presentation of fabrics and wallpaper
Rentang palet warna yang ditawarkan koleksi Gardenia menawarkan banyak pilihan, dimulai dari menggabungkan nuansa lembut cat air dengan warna cerah sebagai aksen, hingga warna-warna chalky dan warna netral yang menenangkan. Dan kini, Anda tak perlu jauh-jauh ke Inggris untuk dapat menikmati koleksi terbaru ini karena sudah tersedia di showroom Zantob di daerah Kemang, Jakarta Selatan.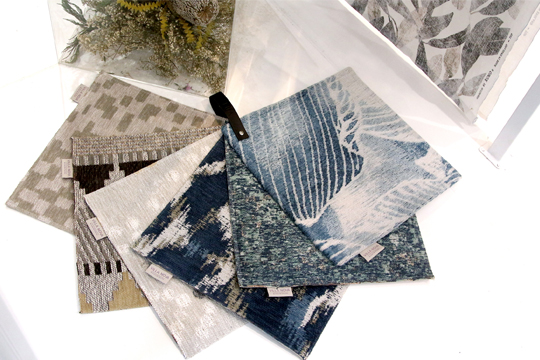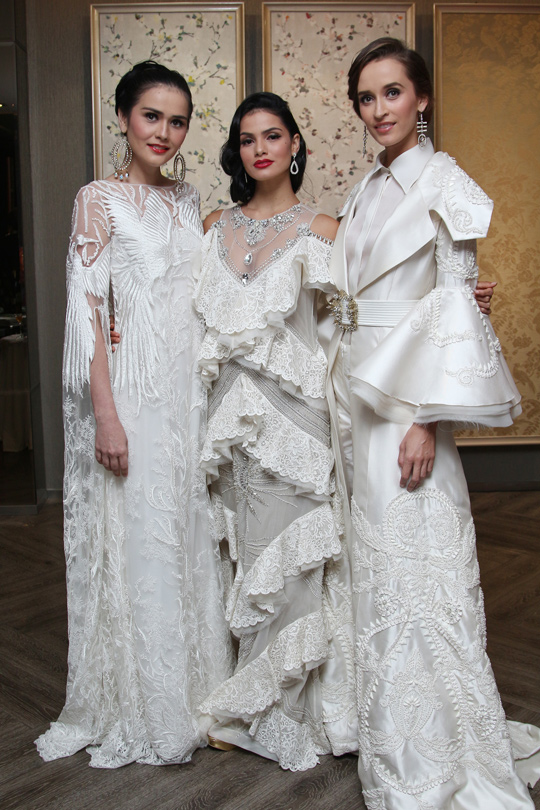 Models dressed in Romo's fabrics