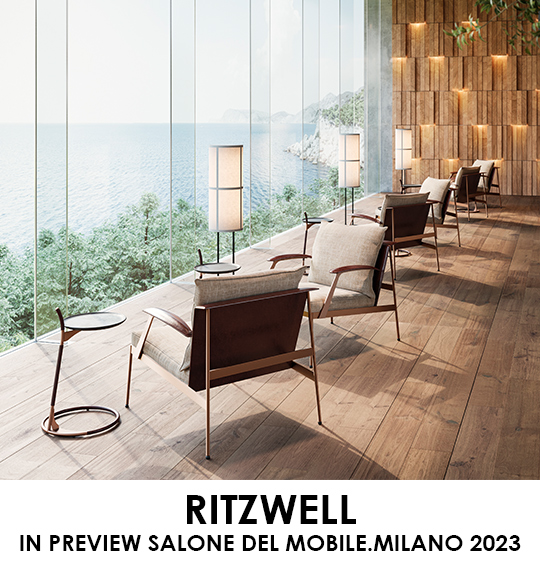 presented by

RITZWELL IN PREVIEW SALONE DEL MOBILE.MILANO 2023
Published by Sugar & Cream, Friday 14 April 2023
Images courtesy of Ritzwell
30 years of Japanese Philosophy in A Minimalist Key
For its thirteenth participation in the Salone del Mobile.Milano, Ritzwell is getting ready to stage new pieces of furniture, which are the result of an in-depth analysis and interpretation of industry trends. The brand's continuous intent to establish a direct dialogue between Japanese tradition and contemporary design, which has earned it prestigious international acknowledgements over time (Archiproducts Design Award, IF Design Award, Red Dot Design Award), is once again translated into evolved and highly refined products.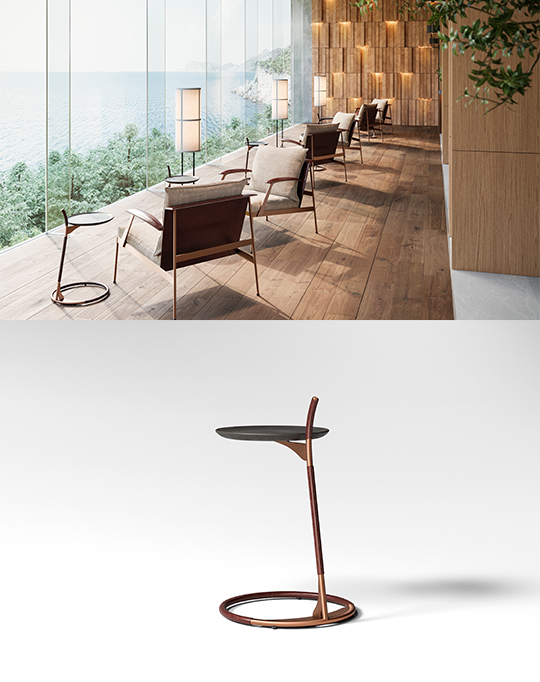 GQ SIDE TABLE, Design Shinsaku Miyamoto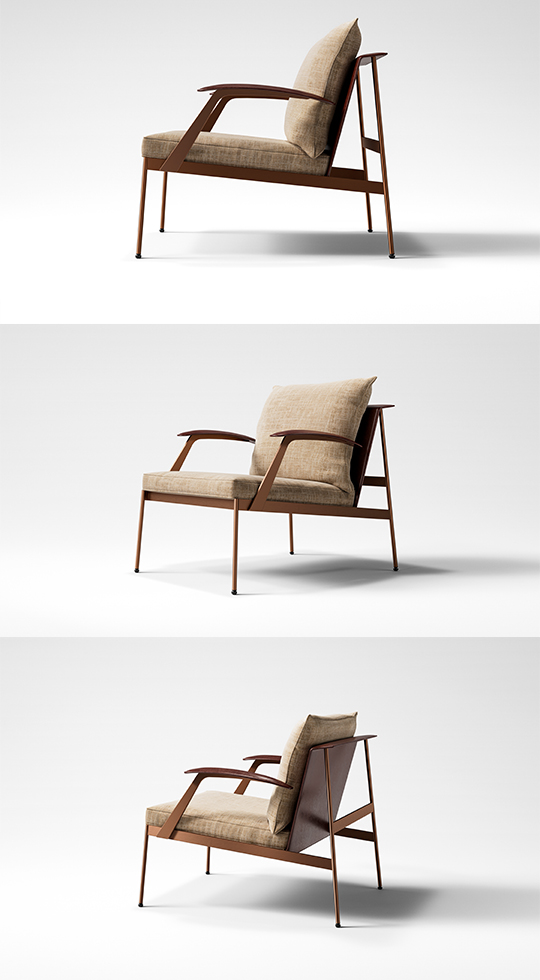 MERCURY LOUNGE CHAIR, Design Shinsaku Miyamoto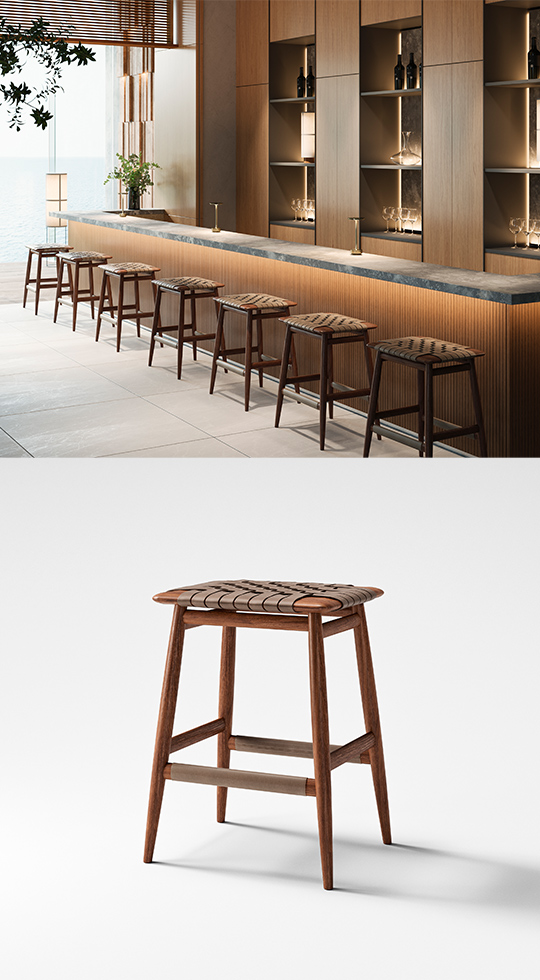 MO BRIDGE COUNTER STOOL, Design Shinsaku Miyamoto

Presented by Interni Cipta Selaras
In line with its philosophy, Ritzwell –  a company founded in 1992 in Fukuoka –  still prioritizes the use of high-quality materials, such as steel and solid walnut and oak wood combined with thick leather and embellished with details and finishes made by hand by the company's craftsmen. The common denominator of all 2023 proposals is an essential design with sleek and dynamic lines that follow the shapes of the body and yield a warm sensation of relaxation and wellbeing. The new MERCURY LOUNGE CHAIR is a yet unseen interpretation of the chair where the focal point is the empty space that is created between the rear legs and the backrest. The lightness of the minimalist design warmed up by leather upholstery with hand-stitched seams are the distinctive traits of the GQ SIDE TABLE. A large solid wood top on the new extra-large version of the MT table – MTM TABLE – adds a sense of warmth to this piece, which can accommodate up to 12 people. Tilted backrests and ergonomic armrests enhance the comfort of the RIVAGE ARMCHAIR and the VERSE LOUNGE CHAIR. Lastly, the MO BRIDGE COUNTER STOOL with its seat made of woven thick leather strips offers the comfort of an upholstered seat.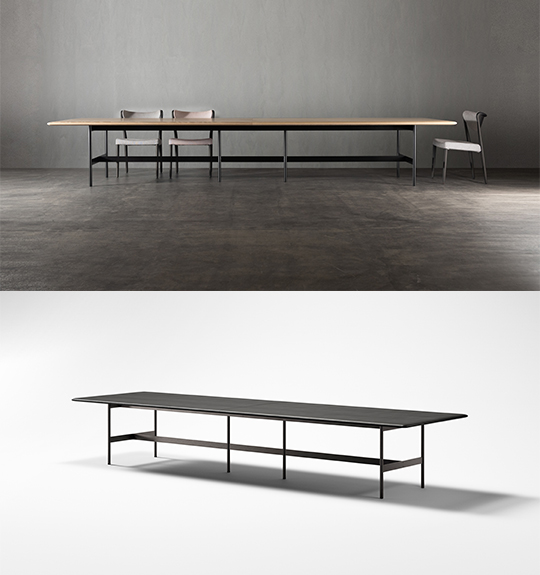 MTM TABLE, Design Shinsaku Miyamoto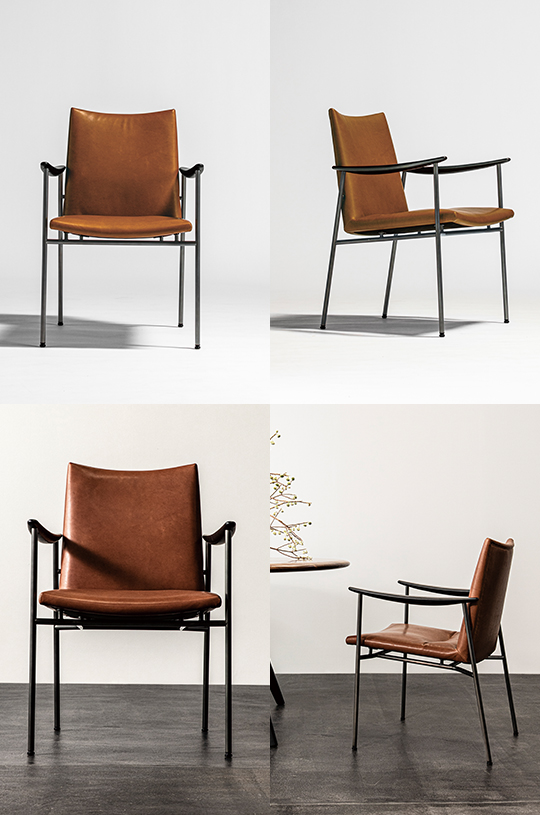 RIVAGE ARMCHAIR, Design Design Atelier D.Q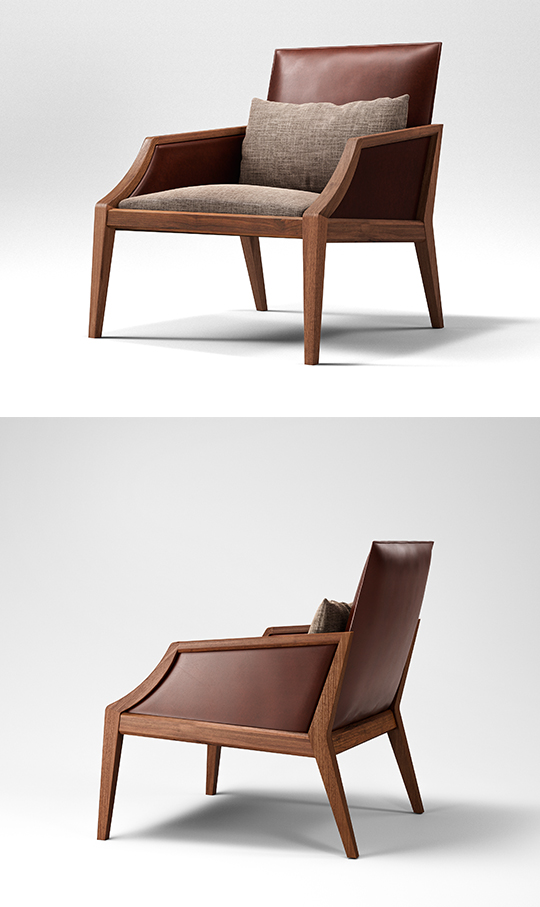 VERSE LOUNGE CHAIR, Design Shinsaku Miyamoto