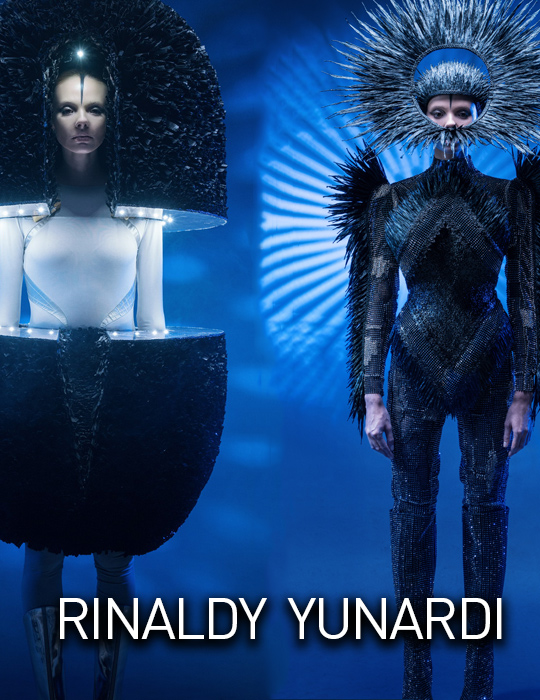 presented by

Rinaldy Yunardi – The Top Winner of WOW in Wellington, New Zealand
Published by Sugar & Cream, Wednesday 04 October 2017
Text by JW, images courtesy of Rinaldy A. Yunardi
World of Wearable Art Awards (WOW)
Berita kejutan dari dunia mode dan seni datang dari couture desainer Indonesia khusus untuk aksesoris yaitu Rinaldy A Yunardi.  Karya desainer ternama yang berdomisili di Jakarta berjudul Encapsulate terpilih sebagai pemenang utama dengan menyisihkan 104 finalis dari 122 perserta berasal dari 13 negara dalam ajang International World of Wearable Art Awards (WOW) di kota Wellington, New Zealand.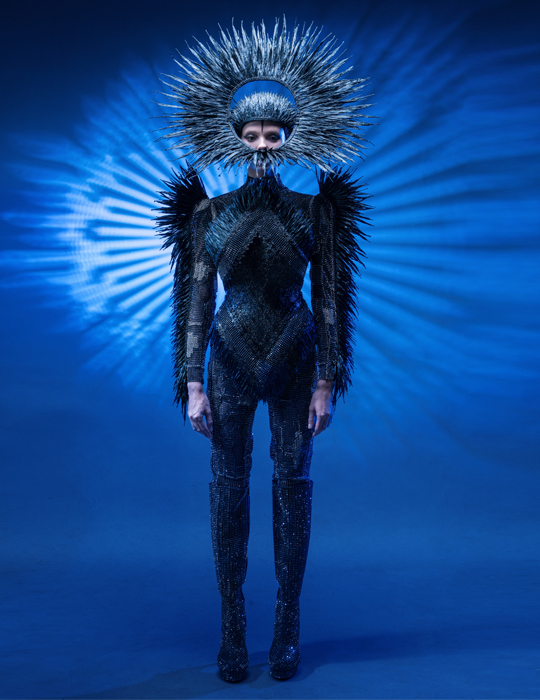 Cosmos
Kabar gembira ini sekaligus menandai pengakuan dunia resmi tertinggi akan kiprah Rinaldy A Yunardi di dua bidang sekaligus yaitu Art & Fashion. Selain meraih juara utama, karya Encapsulate dan karya Rinaldy lainnya yaitu Cosmos, dinobatkan sebagai juara 1.
Simak juga kolaborasi seru Tiero X Rinaldy Yunardi di sini.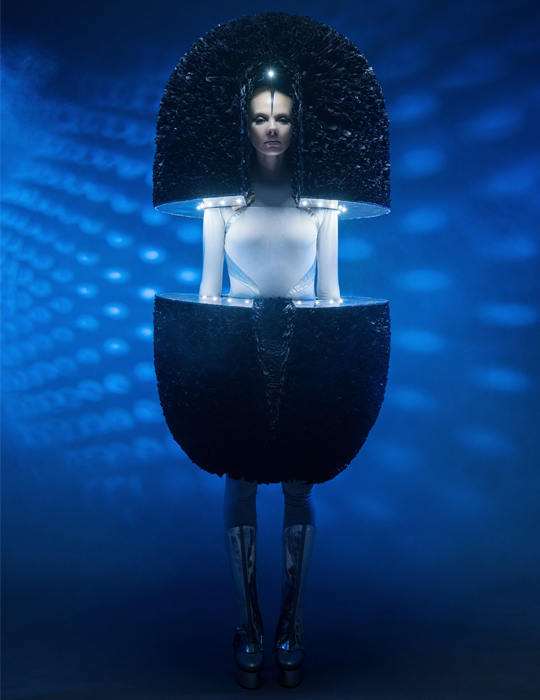 Encapsulate
Encapsulate memperlihatkan seorang model berjalan mengenakan 2 piece of wearable artwork yang terpisah bagian atas dan bawah.  Menurut Rinaldy, karya ini menggambarkan situasi terpecah belahnya kondisi global saat ini. Rinaldy bukan seorang pesimis melainkan seorang yang sangat optimis.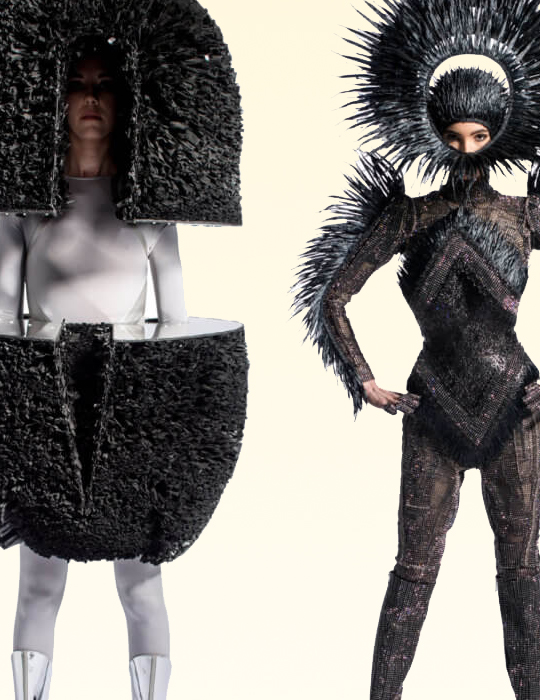 Encapsulate & Cosmos
Dia menyematkan lempengan Tiero HPL (pelapis) berwarna perak dengan lampu LED yang menyala dipermukaan sisi yang terbelah/terpotong tersebut. Ini seperti diakuinya menandakan sebagai adanya sebuah cahaya atau harapan baik atas situasi perpecahan tersebut. Encapsulate terbuat dari tali raffia halus yang dijalin dan disusun dengan akurasi detil yang halus dan rapi.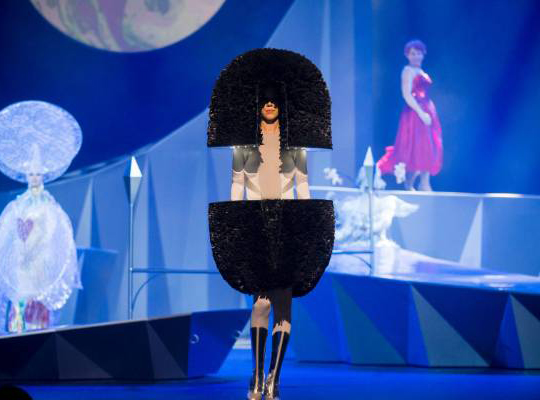 Encapsulate
Karya Cosmos memperlihatkan seorang model mengenakan body suite dengan penampilan mirip super hero.  Seperti dijelaskan oleh Rinaldy, Cosmos dirancang sebagai sosok  Guardian of Universe yang bertanggung jawab atas keseimbangan dan kehidupan alam semesta termasuk bumi. Body suite dikontruksi dari jala yang dirajut khusus dengan bahan utama dari tali raffia yang dipilin halus dikombinasi dengan kristal dan ring serta rantai metal.
Kedua model mengenakan sepatu rancangan Thang Shoes dari Indonesia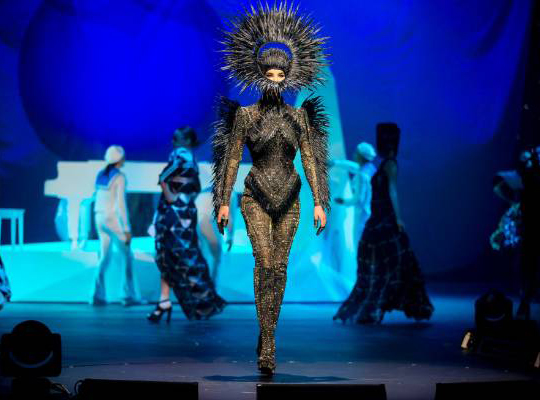 Cosmos