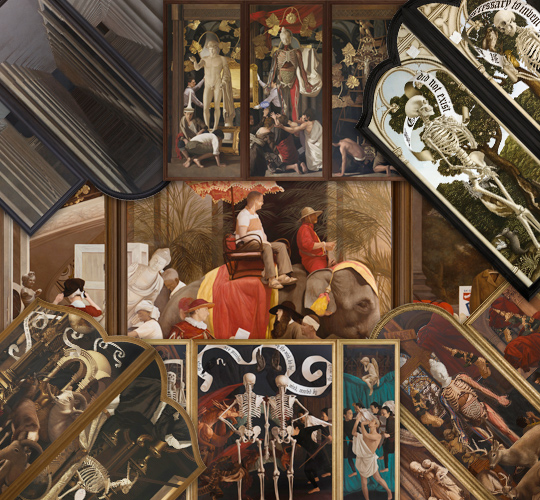 Richard Koh Fine Art – Natee Utarit's Exhibition
Published by Sugar & Cream, Monday 02 October 2017
Text by Hermawan K, Images courtesy of RKFA 

Galeri Nasional Indonesia – Oktober 3-17, 2017
Into the Satire of Modernism
Galeri Nasional Indonesia bekerja sama dengan Richard Koh Fine Art akan mengadakan sebuah pameran bertajuk "Optimism is Ridiculous: The Altarpieces" yang mengetengahkan karya-karya pelukis kontemporer asal Thailand, Natee Utarit.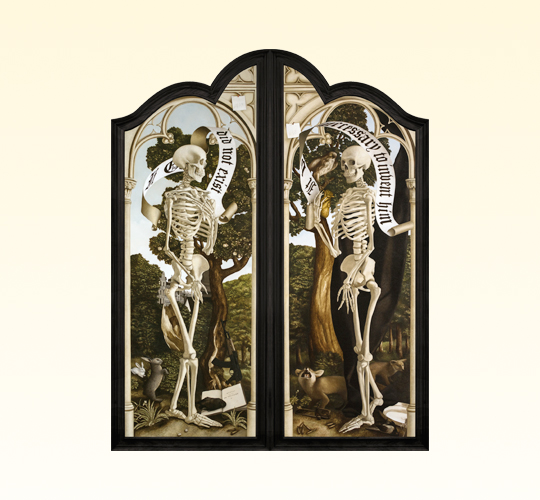 Allegory of the Beginning and Acceptance by Natee Utarit
Dimulai dari 3 Oktober hingga 17 Oktober 2017, pameran ini siap menampilkan artwork Natee Utarit dari rangkaian karya "Optimism is Ridiculous" yang bermula pada 2012 dan telah malang melintang di berbagai galeri di Asia.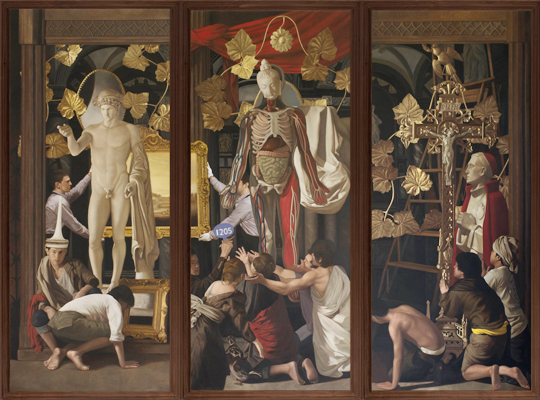 Nescientia by Natee Utarit
"The Altarpieces" adalah ungkapan kritik Utarit terhadap modernisme Barat. Sebuah satir atas modernisme dan kapitalisme, serta pengaruhnya terhadap adat dan tradisi lokal. Sebanyak 12 karya terkomposisi dari banyak panel yang membentuk diptych, triptych, atau polyptych, mengikuti tradisi lukisan klasik bernuansa religius dengan bingkai dan setting yang rumit.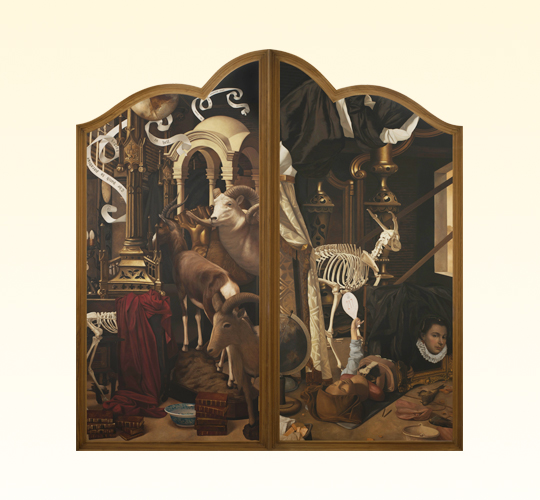 The Private Expectation of God and the Common Reason of Investment by Natee Utarit
Ketertarikan Utarit akan lukisan religius Barat berpijak dari pendekatannya terhadap seni klasik. "Dalam lukisan-lukisan saya ini, saya menawarkan sebuah interpretasi atas dunia dan berbagai keyakinan yang tumbuh di dunia Barat dari perspektif saya sendiri yang bernuansa Asia," ujar Utarit.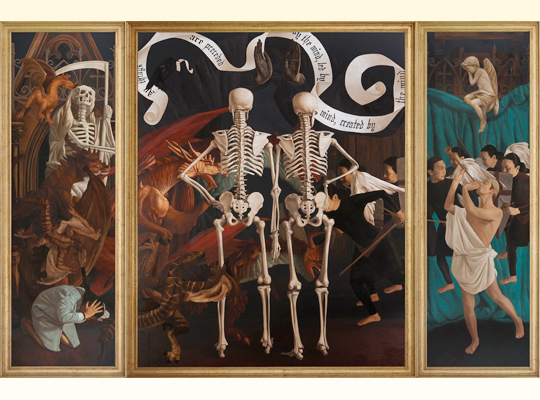 The Introspection by Natee Utarit
"Optimism is Ridiculous: The Altarpieces" adalah sebuah eksibisi yang mengunjungi sejumlah negara di Asia. Galeri Nasional Indonesia menjadi pemberhentian kedua, setelah Ayala Museum di Makati City, Filipina pada Februari 2017. Setelah Jakarta, eksibisi ini dijadwalkan akan bertolak ke Singapura.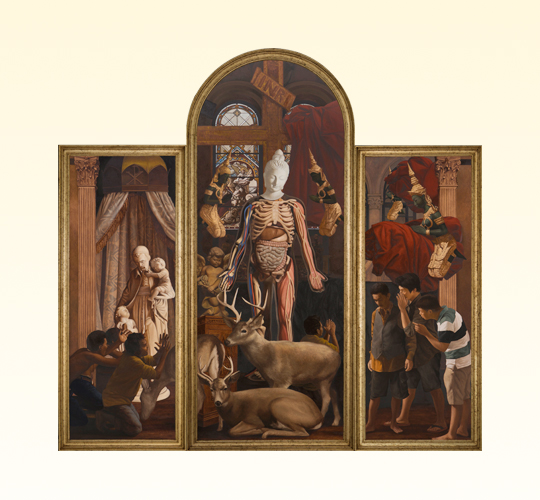 The Annunciation by Natee Utarit
Di Galeri Nasional, seremoni opening reception akan digelar pada 3 Oktober mendatang pada pukul 7 malam. Jangan lewatkan pula acara bincang-bincang bersama Utarit di Seminar Room, Galeri Nasional, di tanggal yang sama pada pukul 5 sore.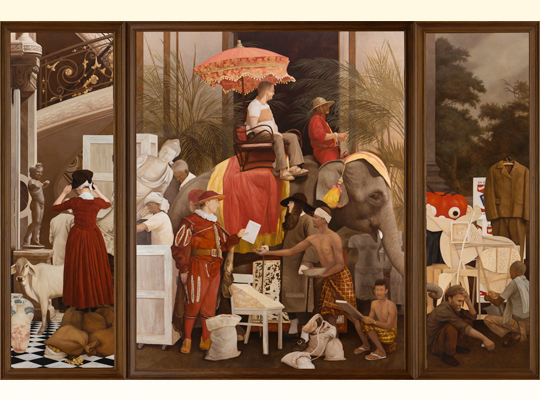 In the Name of God by Natee Utarit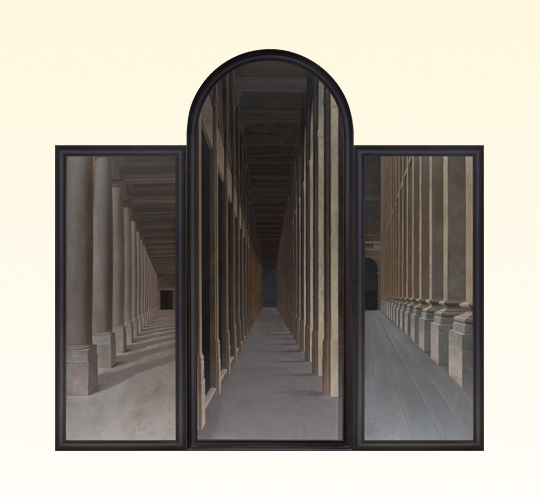 The Silent Gateway by Natee Utarit