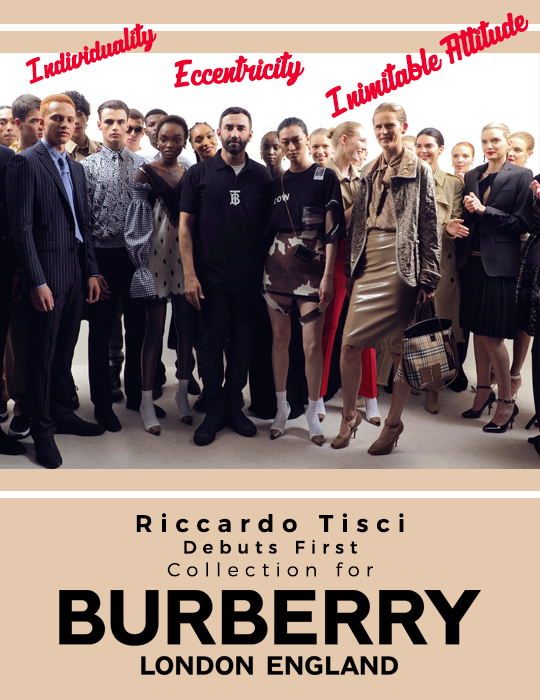 Riccardo Tisci Debuts First Collection for Burberry
Published by Sugar & Cream, Thursday 20 September 2018
Text by S&C, images courtesy of Burberry
Spring/Summer 2019 & See Now Buy Now
Why do we love even more Burberry this year? Tak terbatahkan lagi adalah sosok figur kreatif Riccardo Tisci dengan segudang reputasinya yang cemerlang dalam dunia fashion.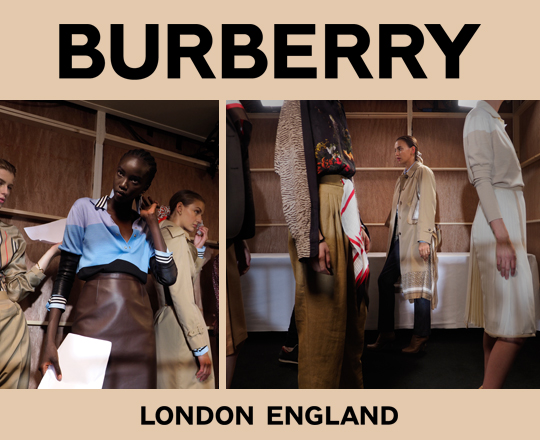 Finally, the wait is over ! Bertempat di Vauxhall, South West London, pada tanggal 17 September 2018 dan dihadiri para tamu dari industri kreatif, undangan khusus dan para sosialita, debut perdana Riccardo Tisci untuk rumah mode Burberry dengan koleksi Spring/Summer 2019 mendapat sambutan riuh rendah.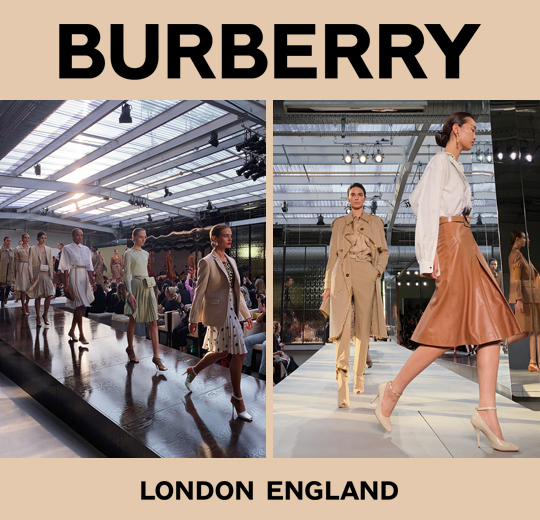 Full show video ­YouTube Link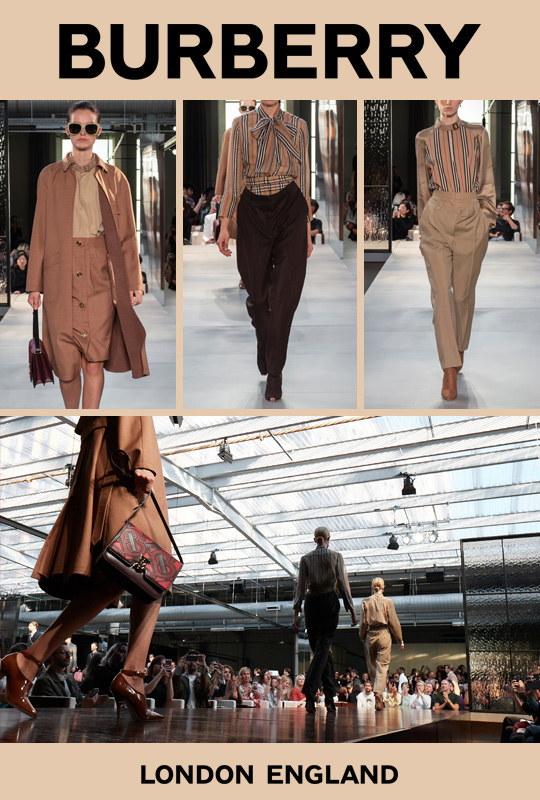 Simak juga berita Burberry sehubungan dengan koleksi edisi terbatas, See Now, Buy Now dari koleksi Spring/Summer 2019 di sini.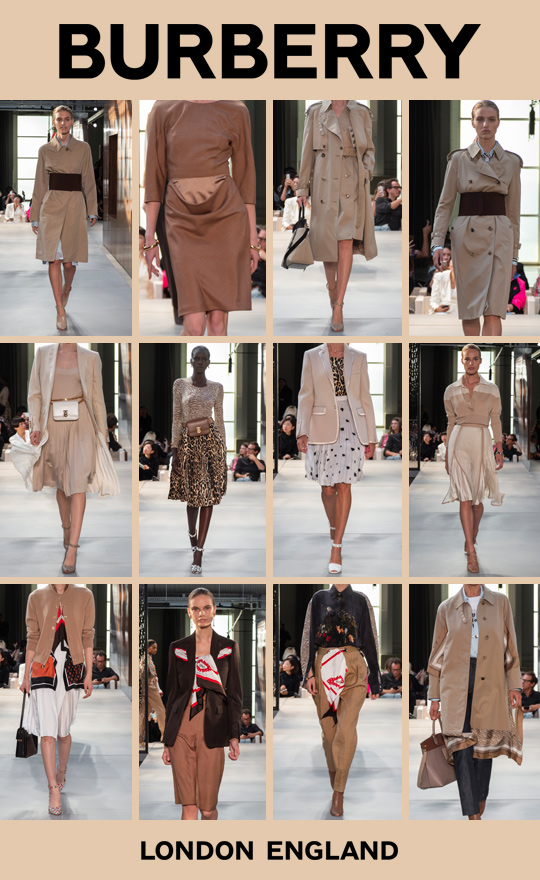 Sejak 12 Maret 2018 lalu ketika Burberry mengumumkan secara resmi Riccardo Tisci sebagai Chief Creative Officer terbaru dari rumah mode fashion legendaris Burberry, merebak sambutan positif mengenai langkah spekulatif terhadap masa depan Burberry (baca label kebanggaan Inggris) . Segudang pertanyaan para kritikus fashion hingga para penggila label ini kini semua terjawab secara nyata melalui debut perdana Riccardo melalui koleksi yang dinanti-nantikan : Spring/Summer 2019.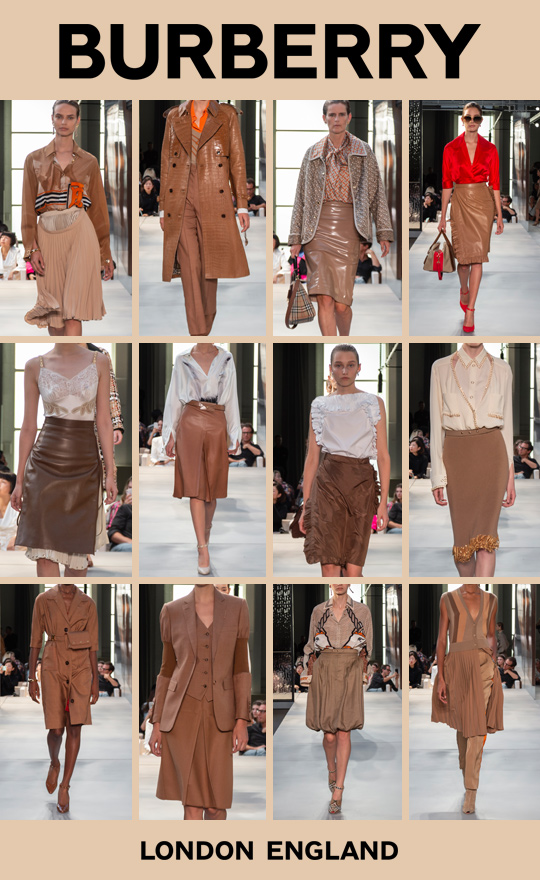 Sebelumnya ada gebrakan kreatif dilakukannya sebagai pemanasan. Misalnya mereka ulang secara berani logo Burberry dengan bahasa desain dan grafis yang lebih memikat. Tidak tanggung-tanggung logo terbaru tersebut digarap bersama dengan legendaris British Art Director dan Graphic Designer Peter Saville.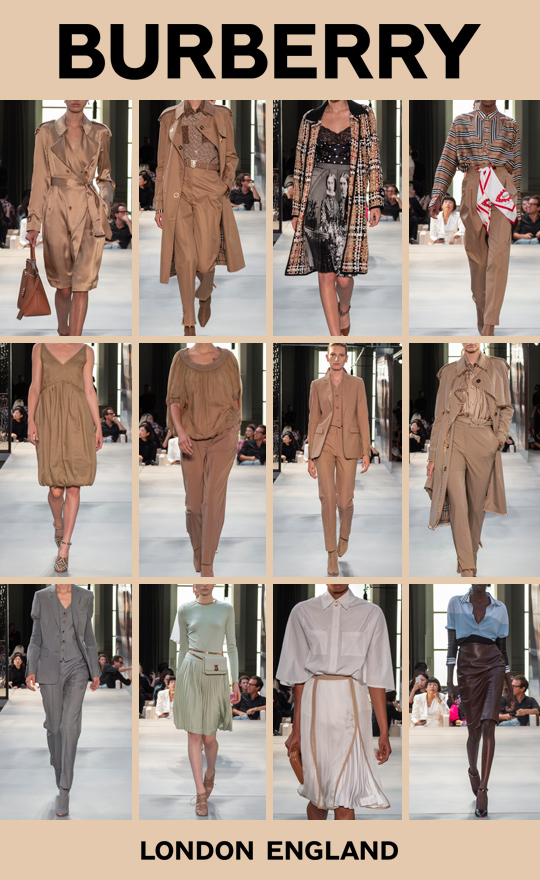 Koleksi bertajuk 'Kingdom' dari Spring/Summer 2019 merayakan keragaman dan gelora Inggris : kemajemukan kreativitas dan tradisi gaya dari 'punk dan rebellious' hingga gaya resmi dan anggun menyatu semua. Riccardo menggambarkan situasi budaya Inggris yang terlihat masa kini : individualitas, 'eccentricity' dan unimitable attitude Inggris.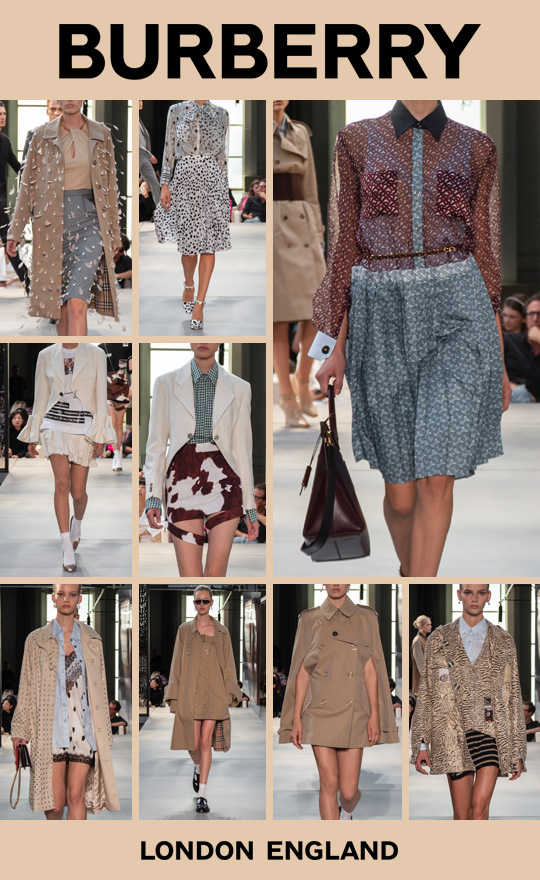 Debut perdana Ricardo dianggap sebagai pembuka babak baru dalam ranah fashion bagi rumah mode legendaris Burberry. Koleksi yang berhasil menggambarkan total aura pembaruan Burberry tanpa berkesan jauh dari spirit Burberry itu sendiri.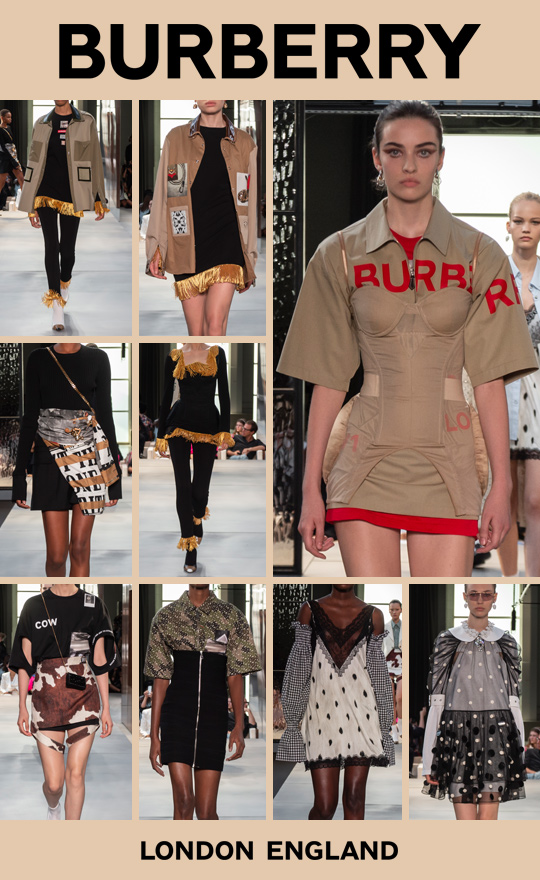 "I was thinking a lot about journeys as I started putting together my first Burberry collection. From my personal journey back to London 20 years after I showed my graduate collection here, to how far I have come. I was also inspired by how much London – the city that made me dream to become a designer – has evolved. This show is a celebration of the cultures, the traditions and the codes of this historic fashion house and of the eclecticism that makes up the beautifully diverse United Kingdom." Riccardo Tisci, Burberry Chief Creative Officer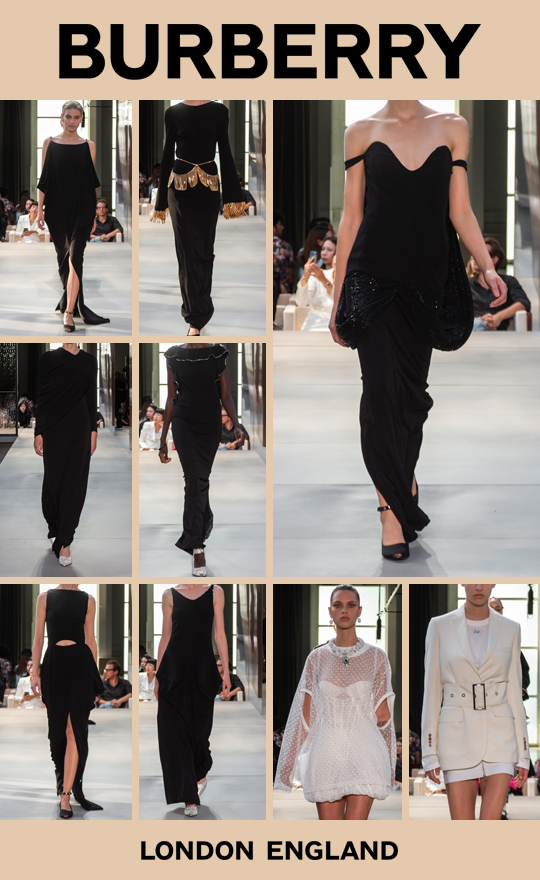 Koleksi busana pria dan wanita terdiri dari tiga bagian yaitu Refined, Relaxed and Evening dengan karakteristik yang masing-masing berbeda. Tidak ketinggalan bagi penggemar aksesori yaitu koleksi aksesori terbaru Burberry hasil dari si genius Riccardo.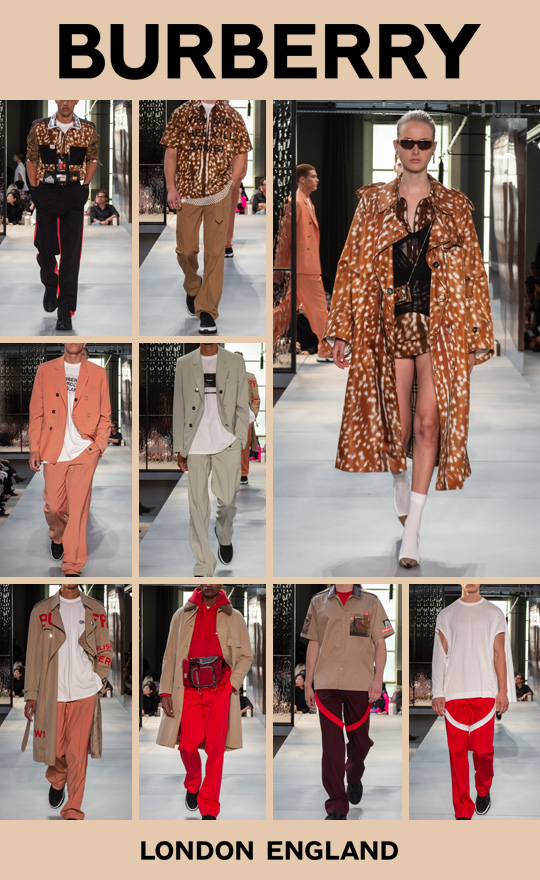 ABOUT RICCARDO TISCI
•Riccardo Tisci was appointed Chief Creative Officer at Burberry on 12 March, directing all Burberry collections from the fashion house's headquarters in London.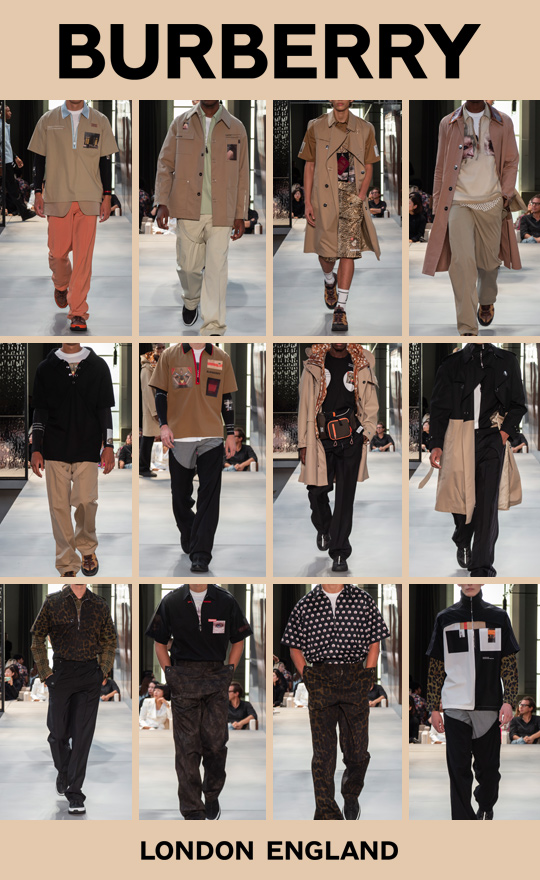 •Prior to joining Burberry, Riccardo held the role of Creative Director at Givenchy from 2005-2017, where he designed haute couture, womenswear, menswear, leather goods and accessories.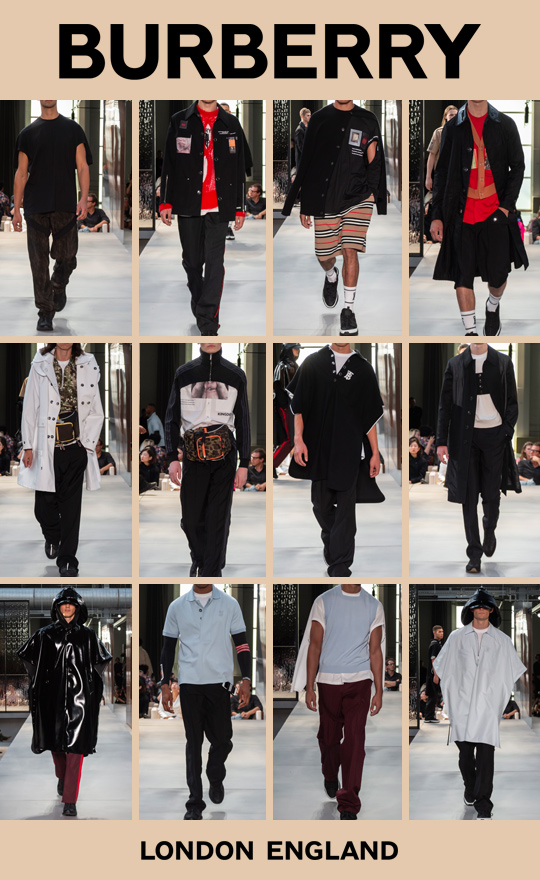 •Before that, Riccardo has held design roles at Puma, Antonio Berardi and Ruffo Research. In 2013, he was awarded the International Award at the CFDA Fashion Awards.

•He has collaborated with Nike since 2014 on shoes and clothing, his most recent collaboration launched in February 2018; 'Nikelab x Riccardo Tisci: The Victorious Minotaurs.' The collection pays homage to the elite athleticism of basketball as well the style of the game, on and off the court.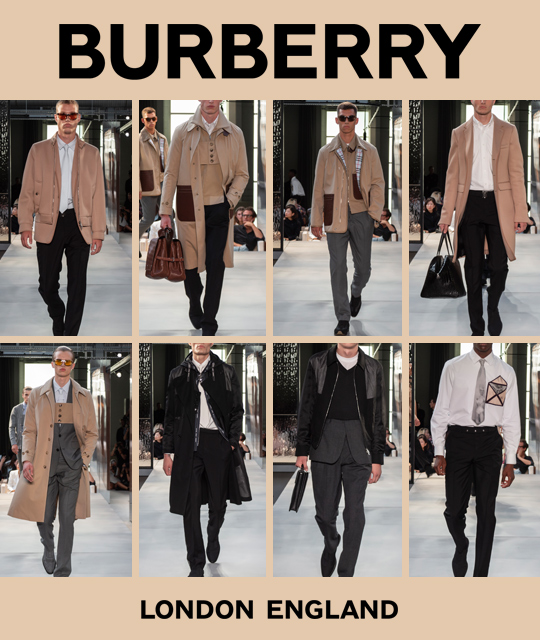 •Riccardo is known for casting a diverse and inclusive range of models of multiple ethnicities, genders and identities in his runway shows and campaigns. He is passionate about celebrating individuality, engaging in and providing a platform for social debate.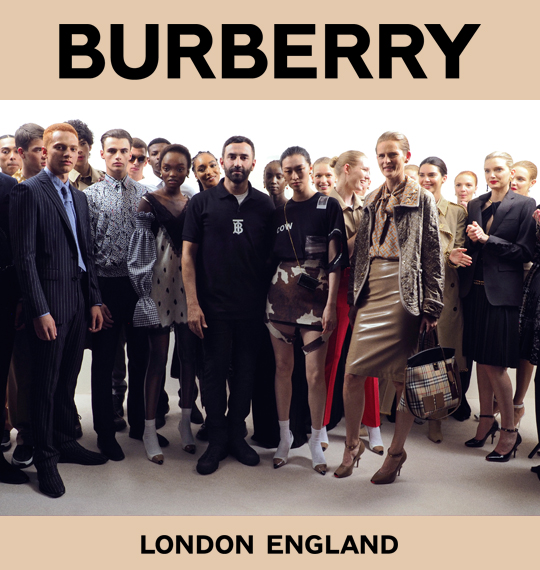 •Riccardo was born in Lombardy, Italy in 1974.