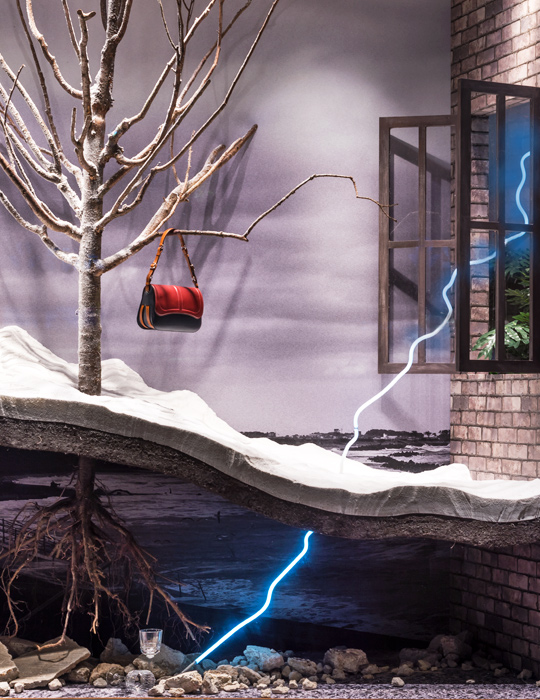 Resonance of Nature by Takashi Kuribayashi
Published by Sugar & Cream, Wednesday 28 December 2016
Hermès Art Space – Hermes, Liat Towers
Seniman kontemporer asal Jepang, Takashi Kuribayashi, kembali memukau para pencinta seni lewat eksibisi terbarunya, Resonance of Nature, yang akan berlangsung di Hermès Store Liat Towers, Singapura, Desember 2016 hingga Maret 2017.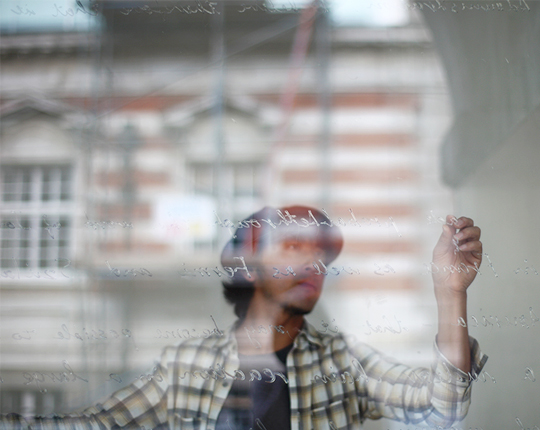 Alam yang tak terlihat beserta batas-batasnya telah menjadi tema utama dari karya Takashi Kuribayashi sepanjang kariernya. Dalam eksibisinya kali ini, Resonance of Nature, Kuribayashi mengekspresikan batasan yang terdapat di antara Manusia dan Alam, melalui dua dunia yang amat kontras, yang berada di balik etalase jendela Hermès.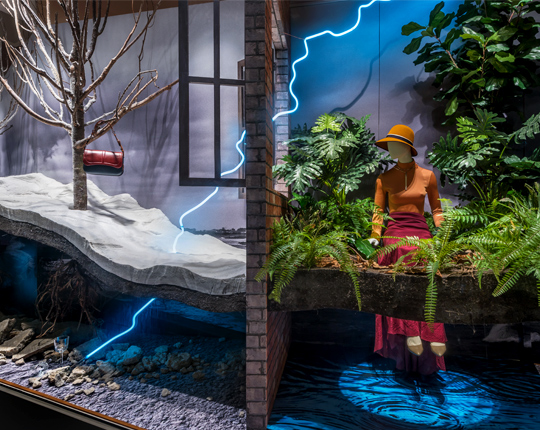 Menggunakan axis horisontal serta vertikal, seniman yang lahir di Nagasaki pada tahun 1968 ini mempersembahkan pertentangan yang disebabkan oleh batasan-batasan, serta dunia empat dimensi yang terdapat di antara batasan tersebut. Dunia ini bergerak di antara hal-hal yang alami serta buatan manusia; iklim tropis serta musim dingin yang membeku; dunia di atas dan di bawah tanah yang dihubungkan oleh sepotong petir, yang mengingatkan kita akan kekuatan alam yang luar biasa dan berada di luar batas imajinasi manusia. Dipadukan dengan produk Hermès yang juga memiliki resonansi unik antara alam dan manusia, instalasi seni ini tampil dengan nuansa anggun dan damai.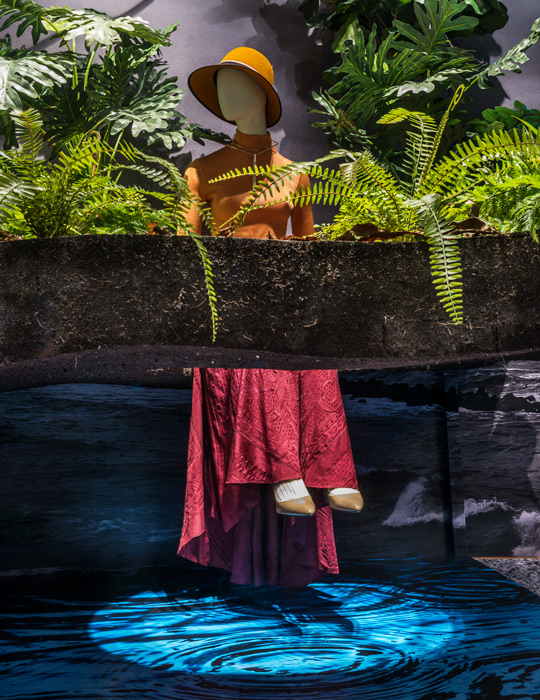 "Kebenaran terletak di tempat-tempat yang tidak kelihatan. Bila Anda telah menyadari bahwa ada sebuah dunia lain yang tidak bisa kita lihat, cara hidup Anda akan sangat berubah," ungkap Kuribayashi.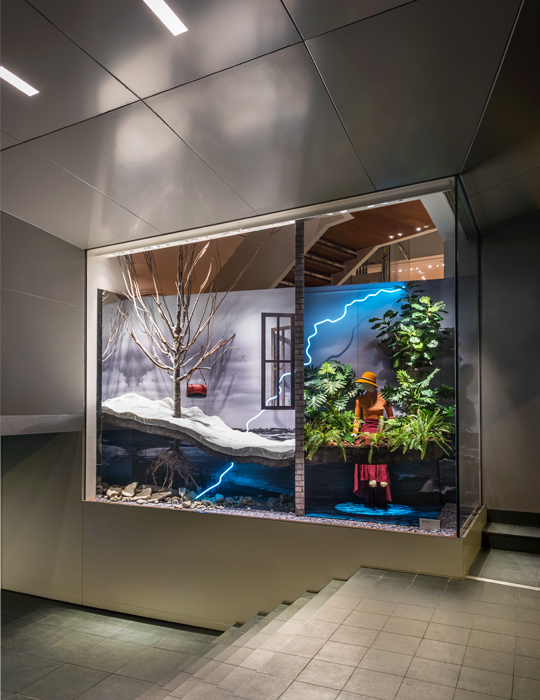 Resonance of Nature akan dipamerkan hingga bulan Maret 2017 di Hermès store, 541 Orchard Road, Liat Towers, Singapura. (AL)