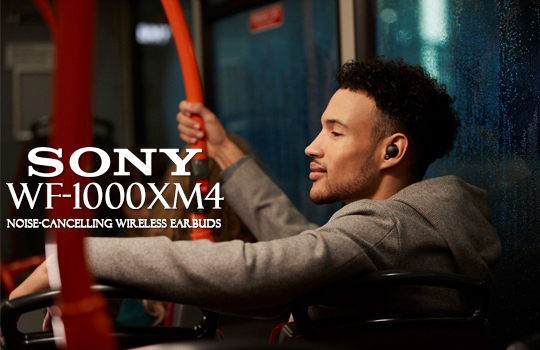 presented by

Resmi Diluncurkan: Sony WF-1000XM4 Noise-Cancelling Wireless Earbuds
Published by Sugar & Cream, Tuesday 06 July 2021
Text by S&C, images courtesy of Sony
Peningkatan dan penyempurnaan teknologi suara nirkabel kian sempurna dan layak untuk terus diaplikasikan. Industri raksasa Sony resmi merilis Earbud Nirkabel terbaru yaitu Sony WF-1000XM4 penerus Sony WF-1000XM3 yang telah banyak dipuji sebagai salah satu earbud berperforma tinggi dan digemari.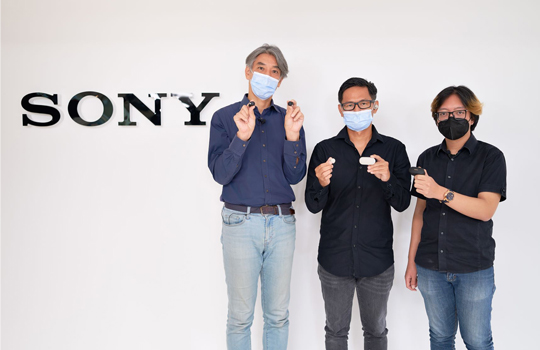 Kazuteru Makiyama, Ali Ichsan, Abdurahman Tirza 
Sony WF-1000xm4 diluncurkan secara virtual pada tanggal 1 July menghadirkan Kazuteru Makiyama – President Director PT Sony Indonesia, Ali Ichsan – Product Manager Video & Sound PT Sony Indonesia, dan Abdurahman Tirza – Product Marketing Video & Sound PT Sony Indonesia.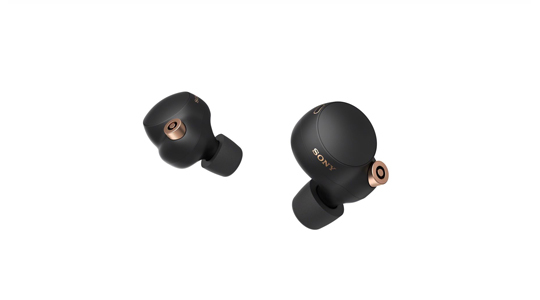 Simak video Sony Noise Cancelling Headphones WF-1000XM4 Official Product Video :
Kazuteru Makiyama, President Director PT Sony Indonesia menyampaikan, "Headphone selalu menjadi sahabat yang setia dalam menemani kegiatan sehari-hari, seperti bekerja, belajar, bepergian, bersantai dan masih banyak lagi. Ditambah lagi, di masa pandemi yang menerapkan work from home, masyarakat sering melakukan meeting seharian secara virtual. Untuk menunjang kegiatan masyarakat, Sony menghadirkan headphone WF-1000XM4 dengan noise cancelling terdepan di industri yang didukung dengan Integrated Processor V1, mikrofon berperforma tinggi dengan sensor kebisingan ganda, desain baru pada unit driver 6mm, mode Automatic Wind Noise Reduction, serta peningkatan kualitas pada fitur-fitur lainnya, sehingga cocok digunakan saat work from home. Headphone WF-1000XM4 diharapkan dapat menjadi sahabat setia yang selalu menemani pengguna dalam menjalani hari-hari yang produktif."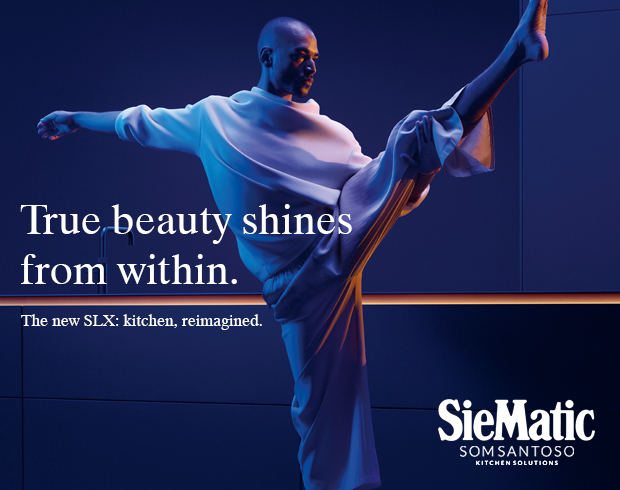 Presented by Som Santoso
Peningkatan teknologi, perangkat lunak dan fitur dikemas dalam desain baru mendorong pengalaman baru dalam menikmati musik. Desain terbaru lebih ergonomis dan mungil termasuk lebih kedap air.  Jika seri sebelumnya cukup menonjol ketika digunakan, Sony WF-1000XM4 cukup rata di telinga. Perubahan signifikan adalah ukuran casing yang terlihat jauh lebih kecil dari generasi sebelumnya. Ini membuat lebih ringan dan nyaman untuk diselipkan di kantong.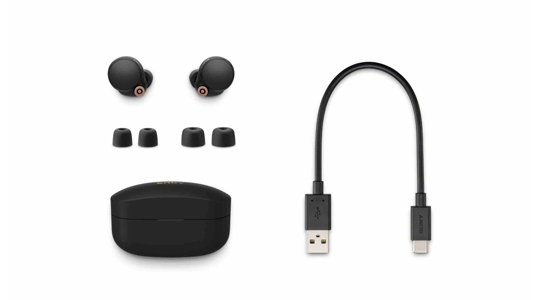 Dari segi kualitas suara, peningkatan teknologi active noise cancelling mampu mengalirkan kualitas audio yang lebih jernih dan tajam. Suara bass yang agak dominan dalam seri sebelumnya diharmonisasikan dengan halus. Hasilnya pengalaman musik atau suara film lebih immersif. Kejernihan vokal yang lebih sempurna dan tajam.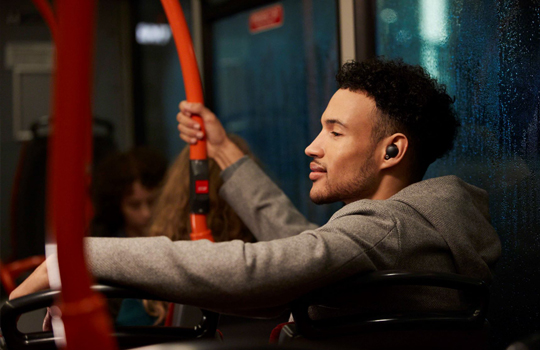 Bagi pencinta audio sejati, selain ada default EQ level, ada pilihan preset EQ seperti Bass Boot, Bright, Excited and Mellow to Relaxed, Treble Boost, Speech and Vocal. Efek suara 3D juga telah ditambahkan dalam perangkat terbaru ini.
Satu fitur berguna lagi adalah Ambient Noise Control menawarkan 20 tingkat yang dapat disesuaikan untuk komunikasi yang efektif. Anda tetap bisa memantau percakapan di sekitar Anda melalui pilihan tingkat tersebut.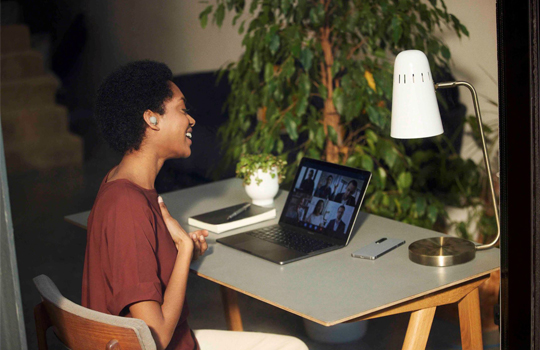 Fitur cerdas dan praktis lainnya pada Sony WF-1000XM4 terbaru adalah perpindahan mode ambient secara otomatis (Adaptive Sound Control). Saat Anda menyebrang jalan atau memesan makanan, pergantian antara active noice cancelling dan mode ambient beralih secara otomatis. Fitur ini bisa juga di non active kan untuk kenyamanan Anda. Nilai plus lainnya adalah 'noise isolation ear tips' terbuat dari perpaduan silicon dan busa memori dirancang ulang lebih stabil dan kuat di telinga.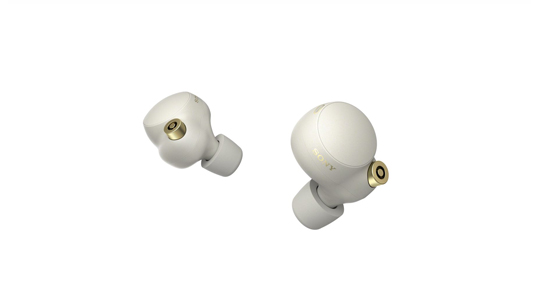 Sony WF-1000XM4 merayakan persilangan desain yang halus, ringan dengan kualitas premium active noise cancelling disertai dengan beberapa fitur cerdasnya. Siap menyelami dunia 'silence is golden'.
Keunggulan Sony WF-1000XM4:
1. Digital noise cancelling terdepan dengan Integrated Processor V1
2. Headphone nirkabel sesungguhnya yang mendukung Audio
3. Nirkabel Resolusi Tinggi untuk pengalaman mendengarkan yang lebih baik
4. Kualitas panggilan unggul dan teknologi smart listening berkat fitur Speak-to-Chat
5. Nikmati daya tahan baterai hingga 8 jam dengan aktivasi Noise Cancellation