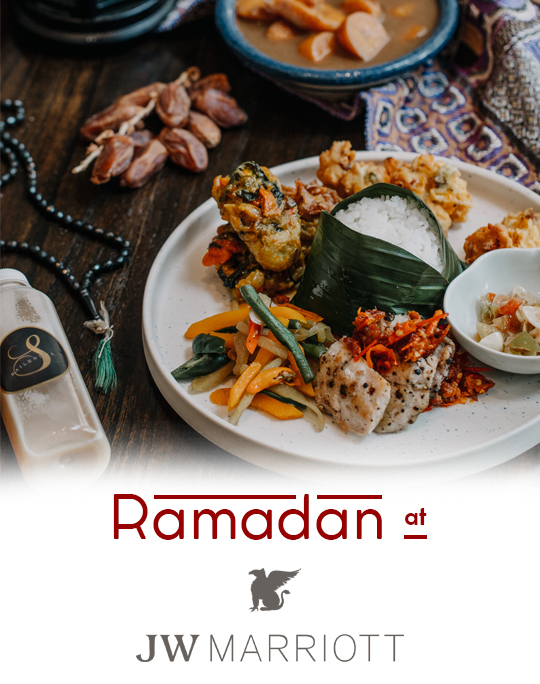 presented by

Ramadan at JW Marriott
Published by Sugar & Cream, Tuesday 27 April 2021
Text by Auliya Putri, Images Courtesy of JW Marriott Hotel Jakarta
A Series of Various Ramadan Promotions
Rayakan spirit Ramadan di 2021 berbeda dari tahun sebelumnya. Hadirkan hidangan lezat menggugah selera yang belum Anda temukan sebelumnya. Sailendra Restaurant JW Marriott Hotel Jakarta menyajikan "Unexplored Recipes" untuk menemani saat berbuka puasa. Ragam kuliner Nusantara hadir yang dipersembahkan langsung oleh Executive Sous Chef Heri Purnama dan tim.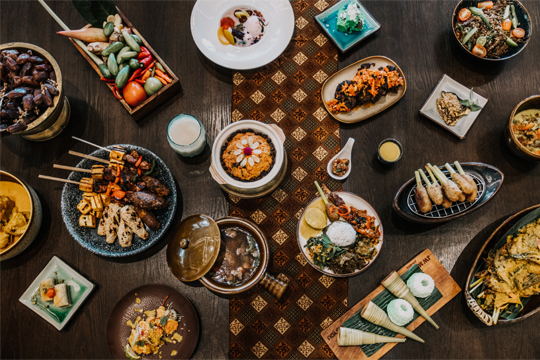 Ramadan at JW – Unexplored Recipes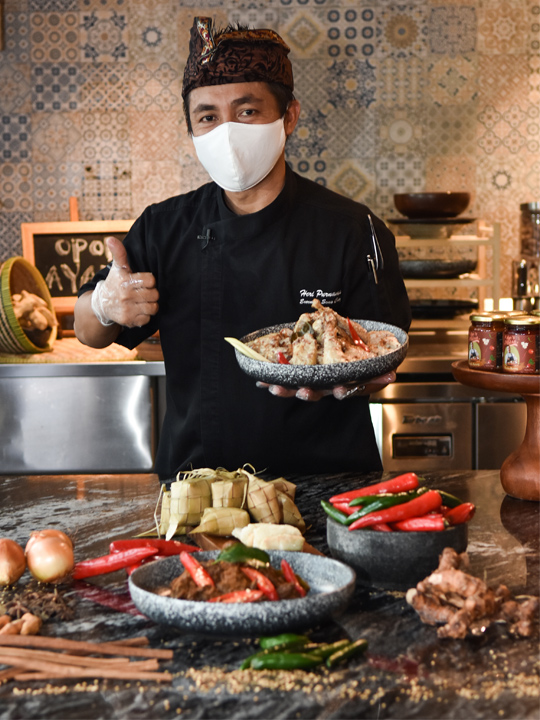 Chef Heri with Ramadan dishes
Dari Sumatra, Jawa, Sulawesi, hingga Lombok, Anda akan merasakannya melalui sajian menarik meliputi Buntut Bakar Sambal Koja, Arsik Ikan, Udang Garo Rica, Sate Rembiga, Ayam Rarang dan Gecok Babat. Tak luput, hidangan khas Timur Tengah pun dihadirkan demi menambah kecerian santap buka puasa Anda.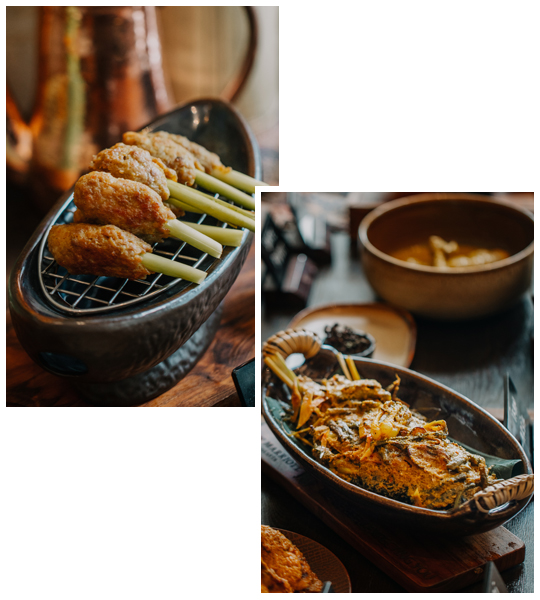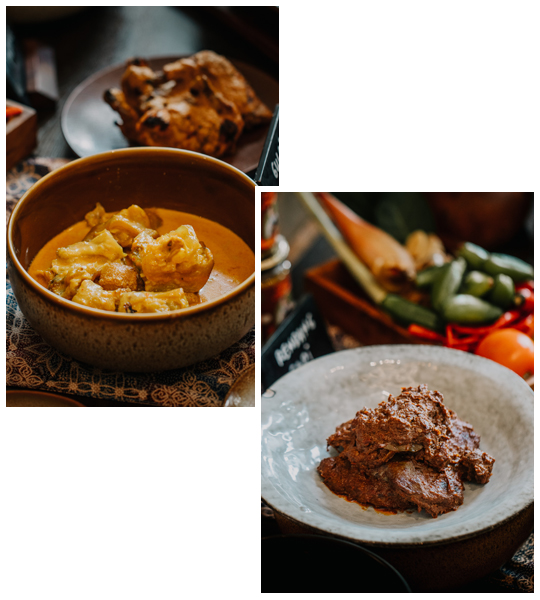 Presented by Interni Cipta Selaras
JW Marriott Hotel Jakarta juga menawarkan layanan takeaway dan pesan antar, "Iftar to You" dalam sajian nasi kotak seperti Nasi Rembiga dari Lombok, Nasi Ulam Bali, Nasi Padang, Nasi Manado dan Nasi Sailendra, dimana takjil dan minuman termasuk di dalamnya. Dan untuk menyiapkan hidangan khas Hari Raya pun Anda bisa memesan Rendang khas Sailendra hingga Opor Ayam.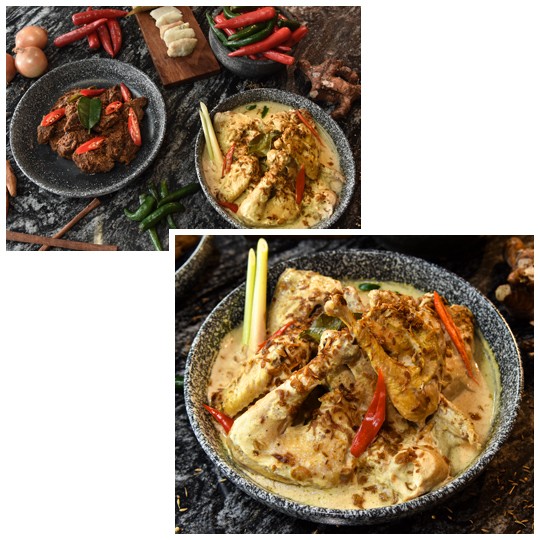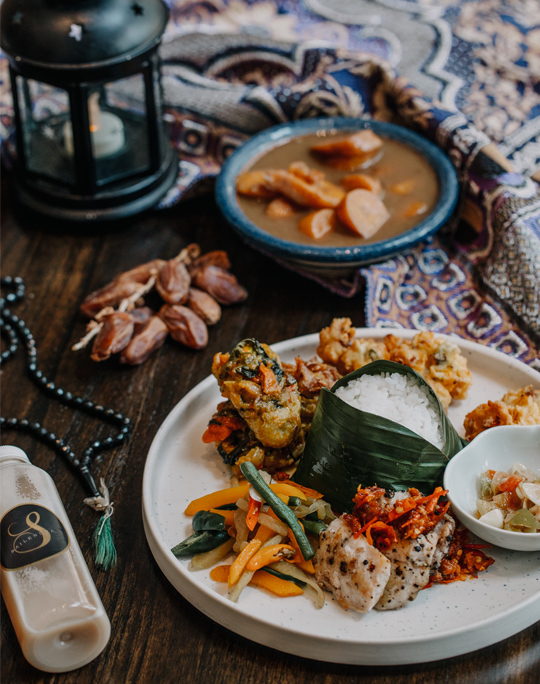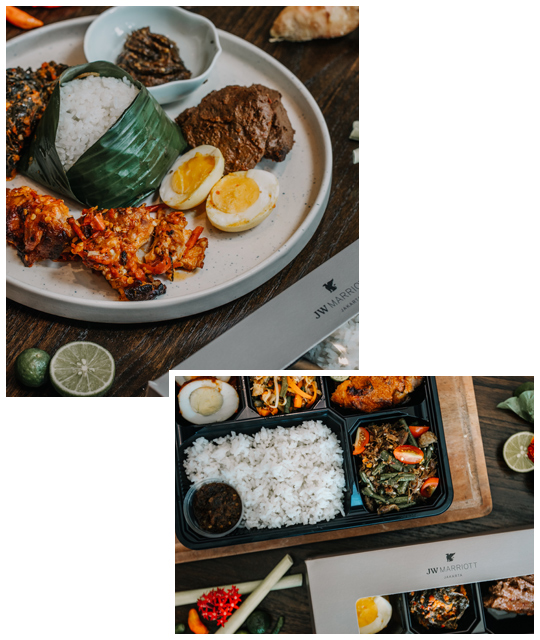 Merayakan Ramadan tanpa memberikan bingkisan sepertinya terasa kurang, bukan? JW Marriott Hotel Jakarta pun menawarkan hampers Lebaran eksklusif dalam dua varian yaitu Aynur Hamper dan Bayran Hamper yang berisikan kukis khas Idul Fitri seperti nastar, kaastengel, sagu keju, dan kue chocolate chips. Ada juga bingkisan "Sambal of Sailendra" yang berisikan 3 macam sambal istimewa.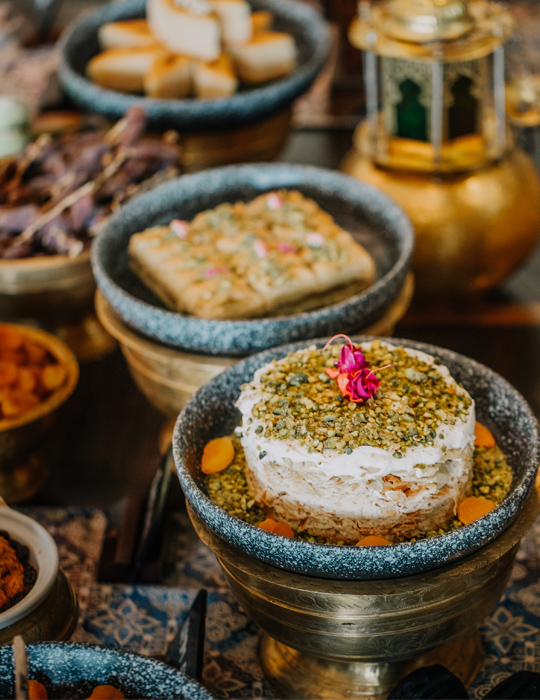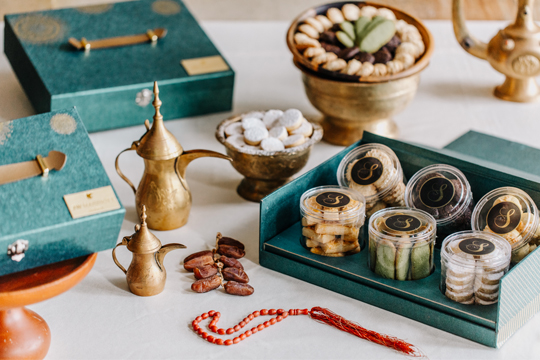 Tertarik untuk mencobanya? Untuk informasi dan pemesanan, silakan hubungi 021 5798 8888 atau WhatsApp 0811 5886 111.