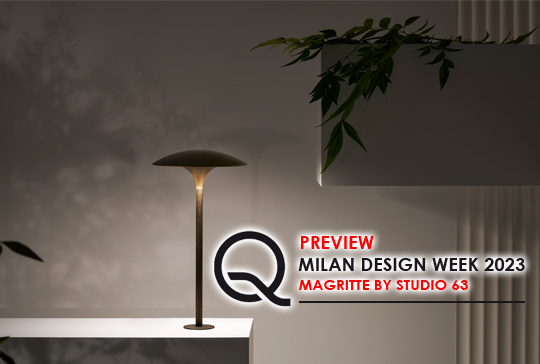 presented by

QU PREVIEW MILAN DESIGN WEEK 2023: MAGRITTE BY STUDIO 63
Published by Sugar & Cream, Friday 24 March 2023
Images courtesy of Qu
Suitable for Multiple contexts, Indoors and Outdoors
On the occasion of Milan Design Week in April 2023, Qu presents MAGRITTE, a family of lighting fixtures with a minimalist and elegant design. Conceived as a collection of reserved objects, each type of element is capable of being perceived in a sophisticated and at the same time discreet way. Fruit of the creative mind of Massimo Dei, founder of Studio63, MAGRITTE was initially born as a solution for outdoor environments and has evolved into a complete and diversified collection of lamps suitable for multiple contexts, indoors and outdoors. Made of die-cast aluminium, MAGRITTE light sources stand out for the simplicity of their shape: a timeless design that respects the language of nature and spaces. Different versions are available, from table lamps to floor lamps, from appliques to ceiling suspensions up to outdoor solutions.
One of Qu's strengths, in fact, is its ability to offer all-round support to planners, architects and designers by guaranteeing wide customization possibilities. Through customized lighting fixtures, environments and their spaces gain an additional creative dimension. The customization of light gives added value and represents a true means of enhancing and highlighting architecture.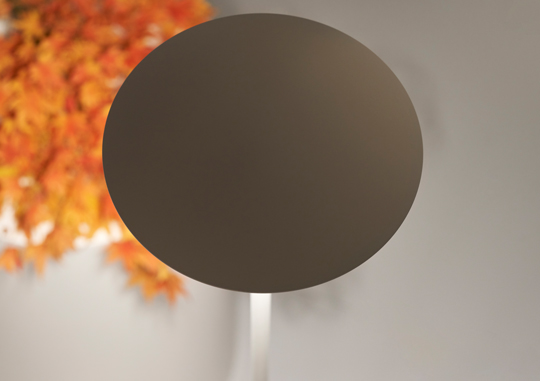 More than a decade of experience translates into care for finishes, galvanic protections, outdoor insulation treatments and lighting performance tests. The company's objectives are quality and reliability, supporting an almost total reduction of waste thanks to a production that constantly tends towards sustainability.
MAGRITTE FLOOR
A floor lamp born from the natural evolution of the Magritte Series, with which it shares the simplicity of the design while maintaining its unique style. Ideal for a timeless reading illumination, Magritte Floor features an 8W light source and an aluminium body which comes in different finishes in order to perfectly blend in with the environment.
Measurements: Ø lamp mm 200 x H mm 1348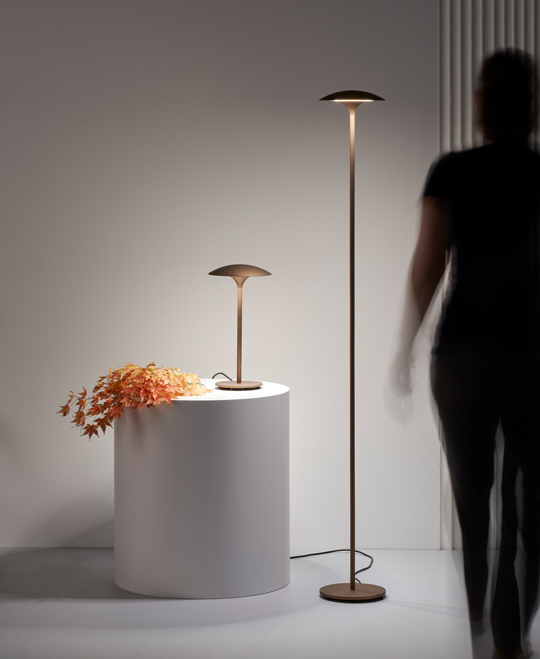 Magritte Table and Floor
MAGRITTE TABLE
Magritte Table is a discreet and elegant table lamp. The smoothness of its luminous flux combined with its high lighting performance and small dimensions make Magritte ideal for both a work table and a bedside table.
Measurements: Ø lamp mm 200 x H mm 297
MAGRITTE S
Looking at the world upside down. Magritte S is a provocation, an asymmetry, a new story to tell. A ceiling lamp with indirect light designed to illuminate what is usually in the shadows, to enhance what is hidden and to play with light. Magritte S, thanks to its high-performance in-house engineered 8W CRI >90 circular light source, is perfect for any ceiling height thanks to the kit (supplied) featuring a pole clamp or a cable clip.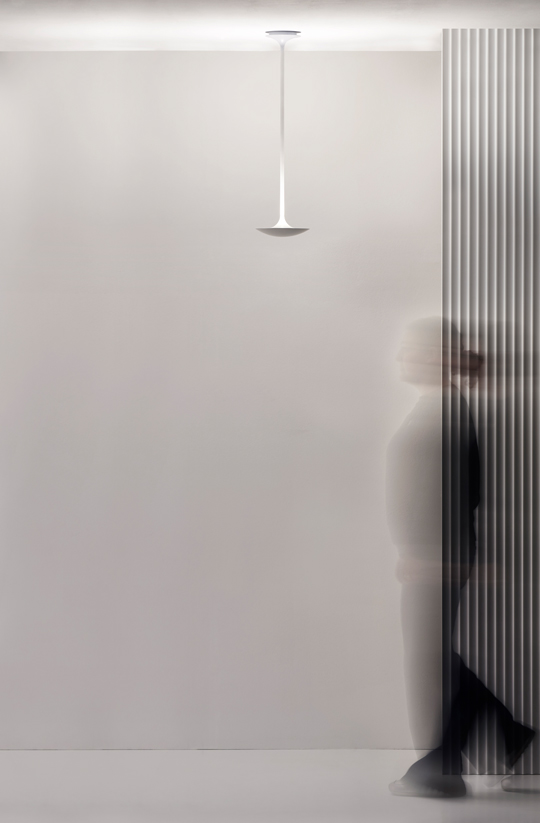 Magritte S
Measurements: Ø lamp mm 200 x H mm 675


Presented by Interni Cipta Selaras
MAGRITTE WALL e MAGRITTE MINI WALL
Magritte Wall and Magritte Mini Wall are wall lamps made of die-cast aluminium which comes in multiple finishes and can also be customized. Its iconic and elegant design makes Magritte ideal for indirectly illuminating different types of environments. The 8W LED source and the proprietary PMMA lathed optics reduce efficiency losses of the light source to the absolute minimum.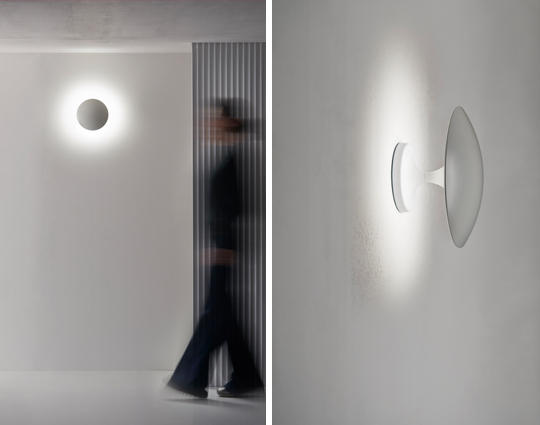 Magritte Wall and Magritte Mini Wall
Measurements Magritte Wall: Ø lamp mm 200 x H mm 86
Measurements Magritte Mini Wall: Ø lamp mm 110 x H mm 97
MAGRITTE e MAGRITTE MINI
Magritte is a sober item that discreetly draws the attention if placed outdoor. It is a floor lamp with a very simple, timeless design that respects the language of nature and spaces.
Measurements: Ø lamp mm 200 x H mm 660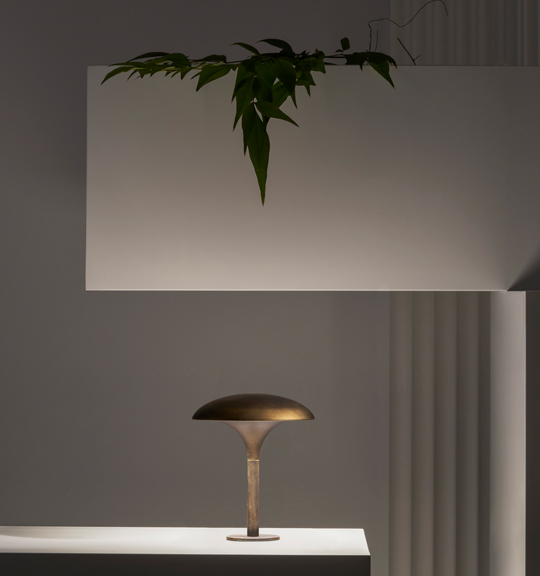 Magritte Mini
Magritte Mini is the smaller version of the iconic Magritte. Its high lighting performances perfectly combine with even more discreet dimensions in order to achieve design continuity. A special painting cycle, the same one applied to all Qu products, makes it possible to obtain extremely resistant textured finishes.
Measurements: Ø lamp mm 200 x H mm 360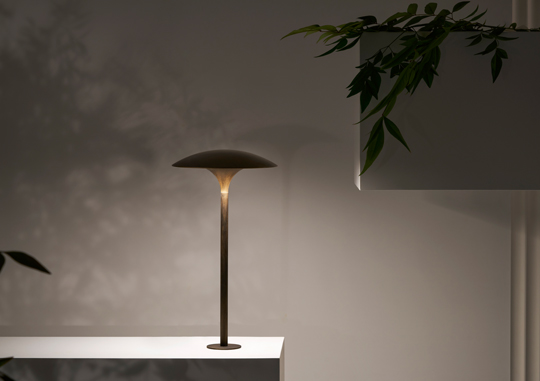 Magritte