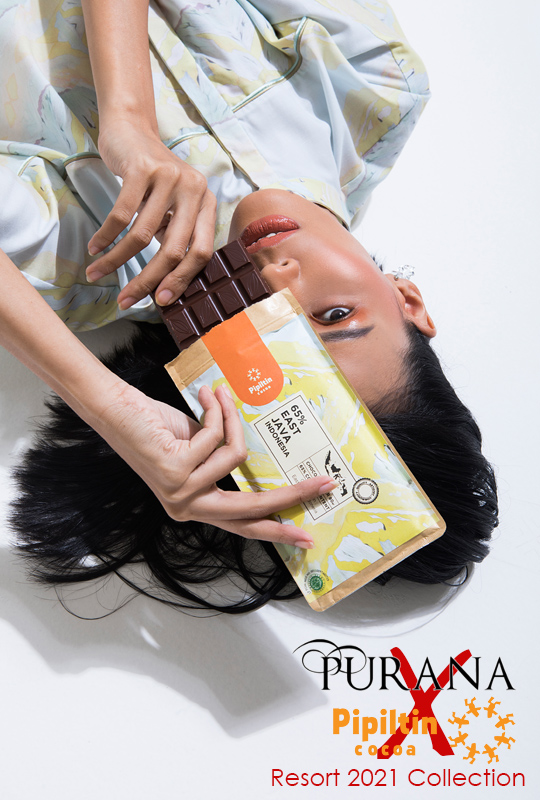 presented by

PURANA x Pipiltin Cocoa Presents Resort 2021 Collection
Published by Sugar & Cream, Friday 30 April 2021
Text by Dinda Bestari, Image courtesy of PURANA
Exclusively at the Tokopedia Fashion Week April 14-18
What happens when food and fashion in collaboration? Inilah yang ingin ditampilkan label fashion urban kontemporer PURANA dengan koleksi terbaru Resort 2021. Koleksi dengan palet warna earth tone yang timeless ini, cocok untuk Anda yang ingin tampil penuh gaya di momen Ramadan ataupun Hari Raya Idul Fitri.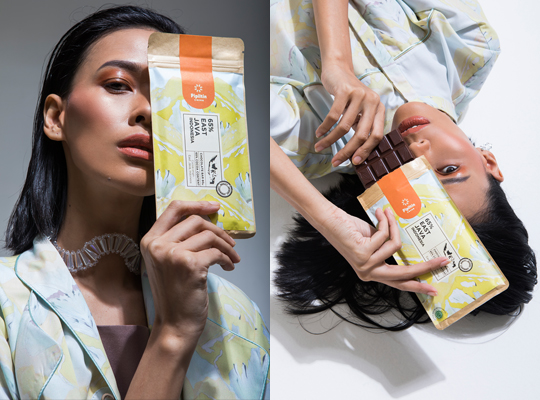 Bukan PURANA namanya kalau tidak berinovasi dengan berkolaborasi bersama jenama lokal. Yang uniknya, mereka menggandeng Pipiltin Cocoa untuk inspirasi koleksi terbaru ini. Jadilah, salah satu bagian dari keseluruhan koleksi PURANA Resort 2021 dibuat menggunakan motif kemasan cokelat Pipiltin Cocoa. Desain yang digunakan untuk kolaborasi dengan PURANA diambil dari kemasan salah satu single origin chocolate bar Pipiltin Cocoa yaitu East Java.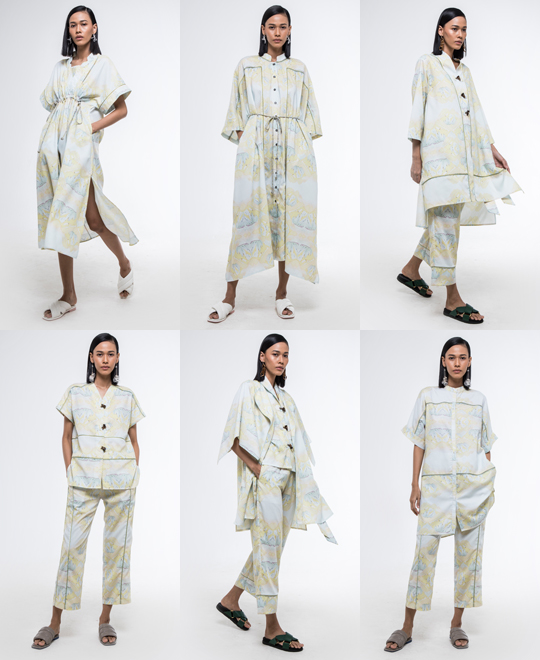 Koleksi kali ini menghadirkan busana ready – to – wear yang stylish khas PURANA, seperti wide pants, oversized shirt, mini dress, outer, hingga gaun kaftan bernuansa dark olive, mustard, dan khaki. Terasa nyaman  karena terbuat dari material berkelanjutan dengan kombinasi materi viscose dan serat katun yang lembut dan breathable.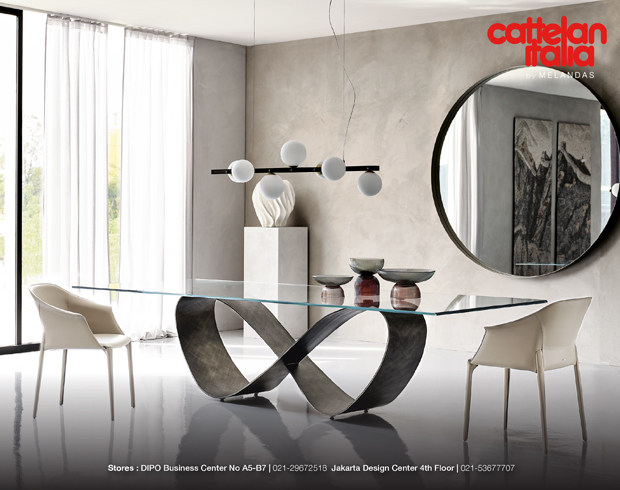 Presented by Melandas Indonesia
Nonita menganggap warna kuning pastel pada motif East Java ini cocok untuk suasana Ramadan dan Hari Raya Idul Fitri, dan tidak menutup kemungkinan kedua jenama ini berkolaborasi meracik cokelat yang cita rasanya sesuai arahan PURANA.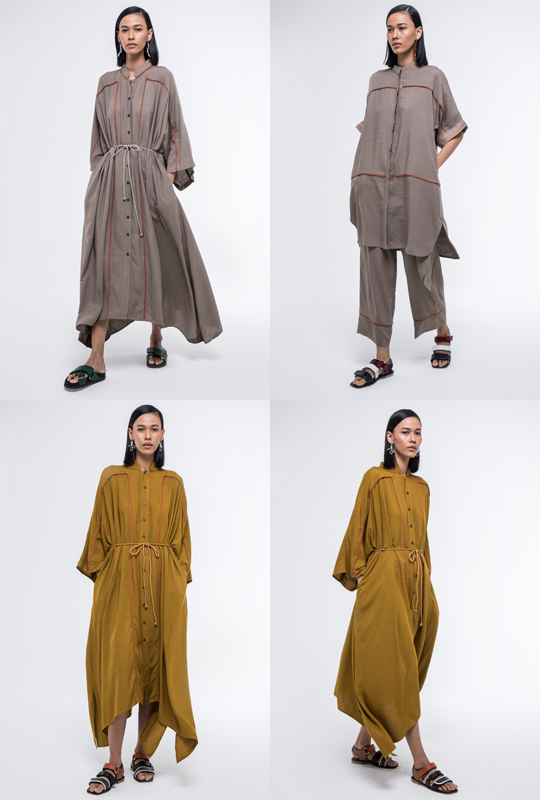 "PURANA sudah beberapa kali bekerja sama dengan jenama non-fashion. Kebetulan saya dan co – founder Pipiltin Cocoa, Tissa Aunilla, sudah kenal lama, jadi mengapa tidak berkolaborasi? Saya sangat respek terhadap Pipiltin, dan kagum terhadap kiprah internasionalnya seperti mendirikan retail shop di Jepang," kata Nonita Respati, founder PURANA.
"Desain untuk kemasan cokelat East Java ini terinspirasi dari keindahan alam di Jawa Timur, termasuk bukit – bukitnya. Rasa cokelat ini dengan note kismis dan aftertaste madu juga memberikan inspirasi untuk desain ini. Kunci keberhasilannya, apabila para kolaborator memiliki nilai dan misi yang hampir sama, sehingga komunikasi bisa dua arah, dan bisa sama-sama meningkatkan brand awareness,"  tambah Tissa.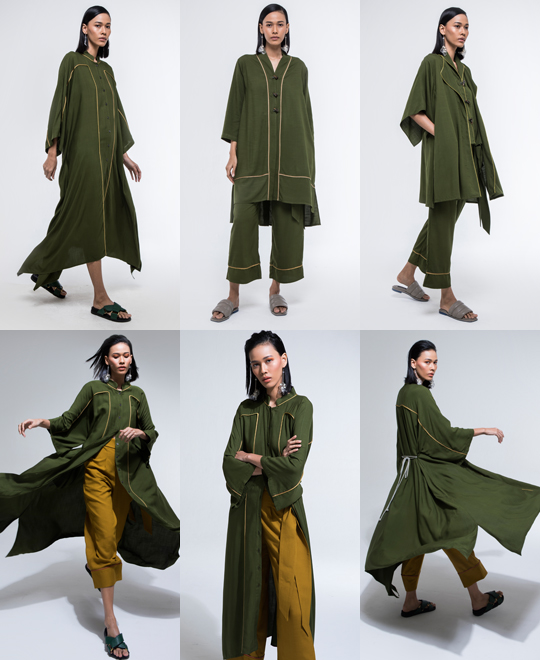 Koleksi PURANA Resort 2021  bisa Anda dapat dapatkan bersama gift box PURANA X Pipiltin Cocoa selama bulan Ramadan, juga promo cashback dan potongan ongkos kirim untuk pembelian di PURANA Official Store di Tokopedia.