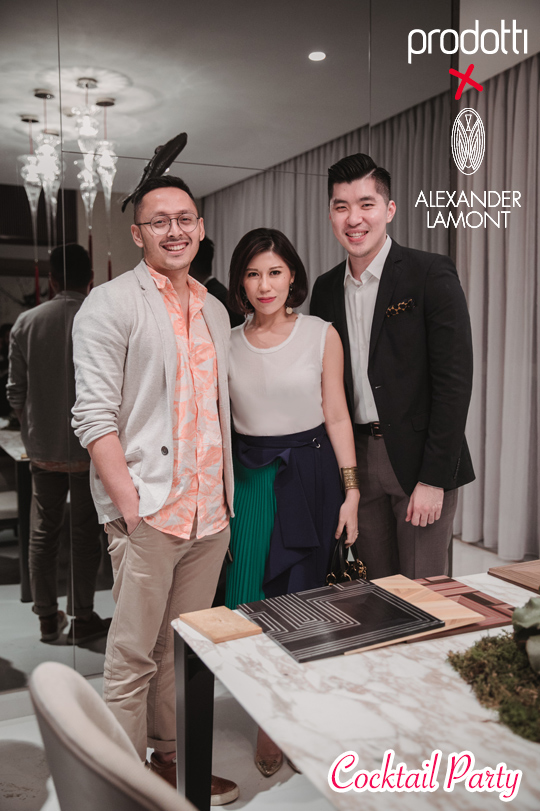 presented by

Cocktail Party : Prodotti X Alexander Lamont
Published by Sugar & Cream, Wednesday 16 January 2019
Text by Auliya Putri, Images Courtesy of Prodotti
The Beauty of Alexander Lamont Collection
Sejak tahun 2013, Prodotti terus melaju sebagai retailer produk furnitur mewah di Indonesia. Dan pada tanggal 6 Desember 2018 lalu, dalam balutan suasana meriah pesta cocktail, Prodotti Indonesia menyulap salah satu apartemen mewah di Jakarta dalam  tatanan desain interior yang cantik.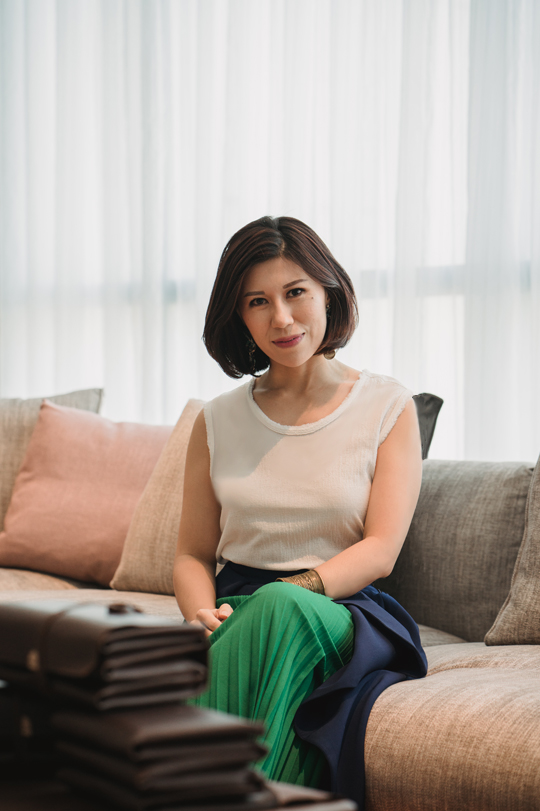 Kezia Karin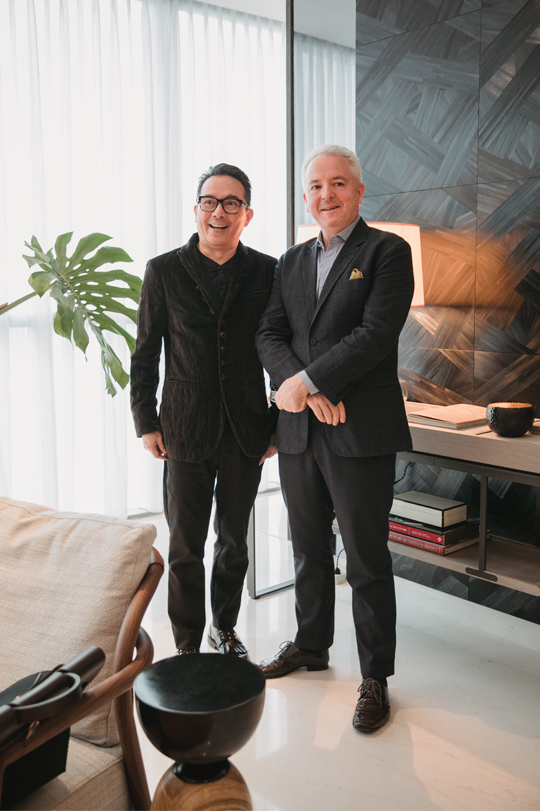 Roland Adam, Alexander Lamont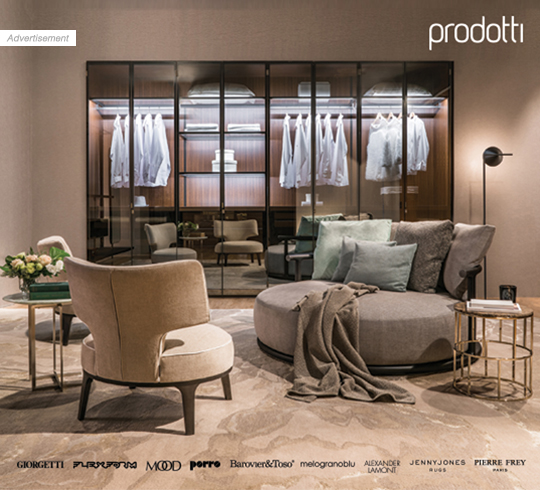 Presented by Prodotti
Apartemen Casa Domaine Residences dengan 4 kamar seluas 340m2 ini didekor dengan apik oleh desainer interior Kezia Karin. Menyuguhkan dekorasi yang total dan sangat partikular, sang desainer secara eksklusif memakai produk-produk Alexander Lamont terbaru, dari lighting, aksesoris rumah, hingga panel dinding Le Mur. Apartemen ini memperlihatkan sofistikasi estetika ragam koleksi Alexander Lamont dalam sebuah penataan cantik nan artistik oleh desainer Kezia Karin.
Simak artikel mengenai spektakulernya wallcovering Le Mur di sini.
Sebelumnya, sebagian dari produk Alexander Lamont pun telah dipamerkan dalam ajang desain interior premium yaitu The Colors of Indonesia.
Simak 'Intarsia' collection 2018 by Alexander Lamont di sini.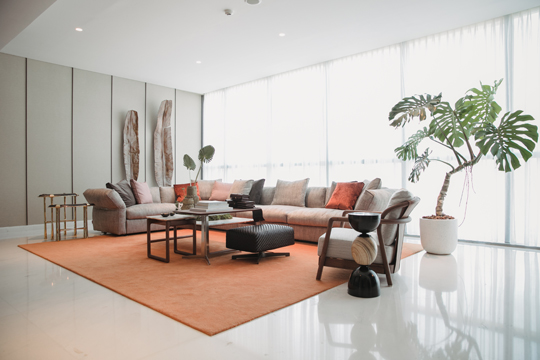 Giant Leaves, Drop Side Table, Ovum Spot Table, Paglia Vases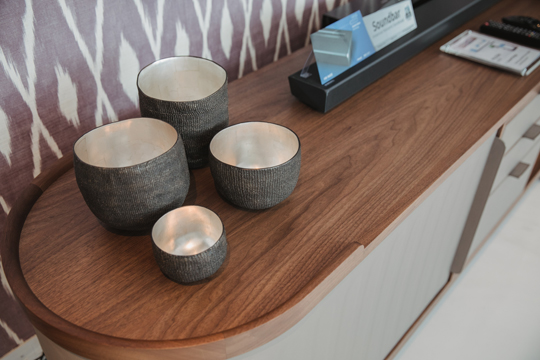 Fuma Bowls
Istimewanya, acara ini mendapat kehormatan sendiri dengan kehadiran desainer  Alexander Lamont datang dari Bangkok, Thailand. Para undangan dapat secara langsung berinteraksi dengan sang desainer sambil menyelamani proses keindahan setiap produk yang ditampilkan. Seperti diketahui sebagian besar produk istimewa sang desainer masih mengandalkan ketrampilan tangan tingkat tinggi. Sedikit teknik kuno juga dihidupkan kembali dengan teknologi dan inovasi terkini.
Keceriaan acara turut dihadiri oleh para arsitek, desainer interior, serta sejumlah klien Prodotti dalam merayakan penataan nan estetik tersebut.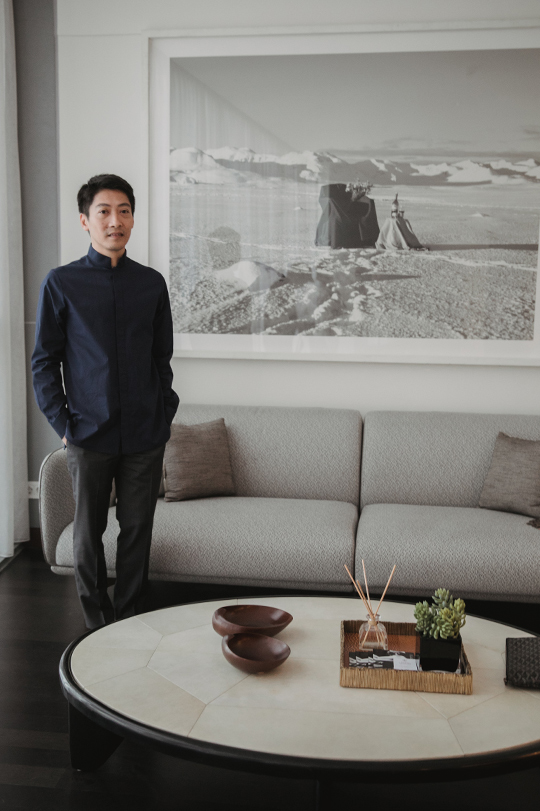 Prasetio Budhi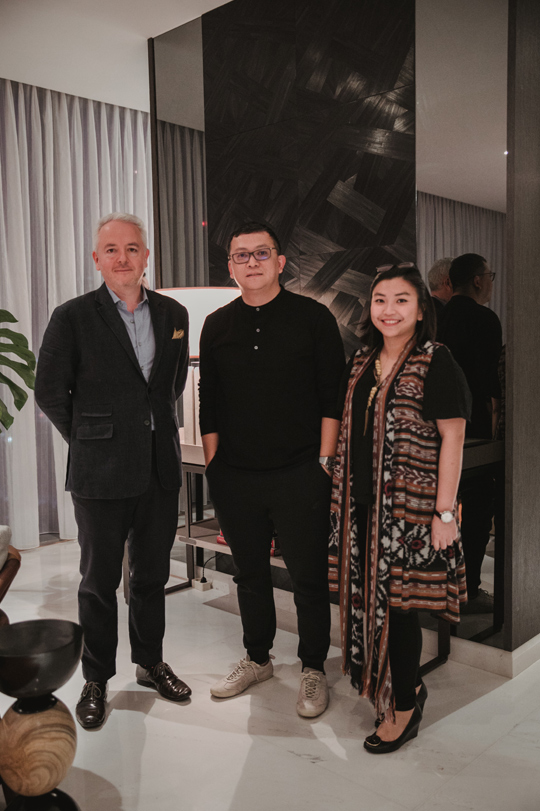 Alexander Lamont, Tony Sofian, Ivana Dewi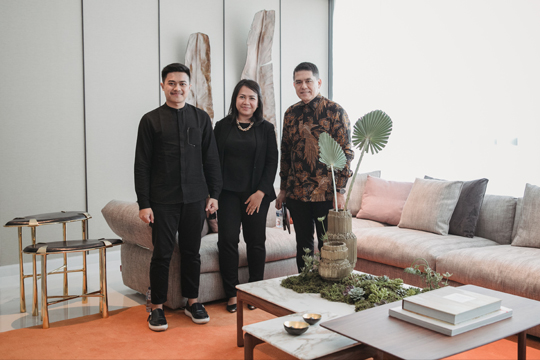 Sallaf Mochammad, Arvieth Paramita, Sammy H. Syamsulhadi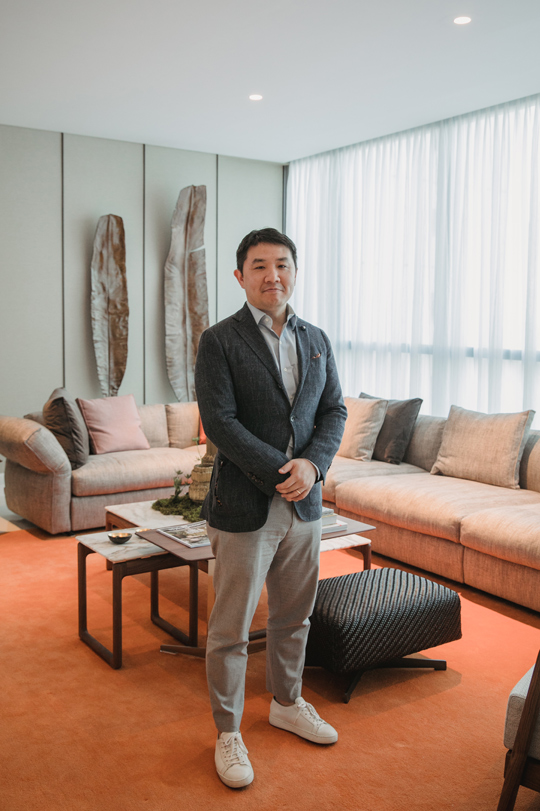 Tien Loi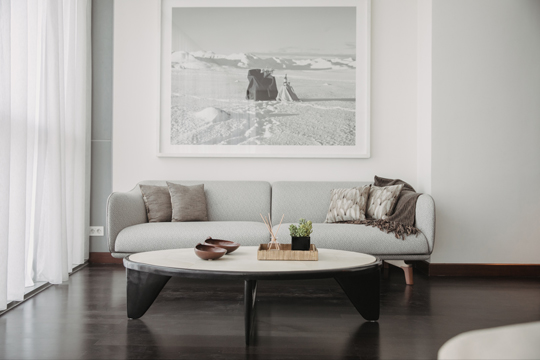 Scallop Bowls, Paglia Square Tray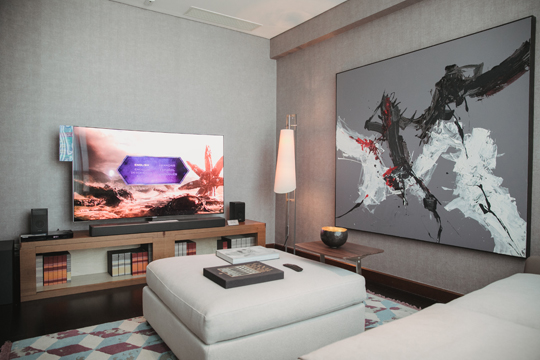 Hammered Bowls – Brozed Gold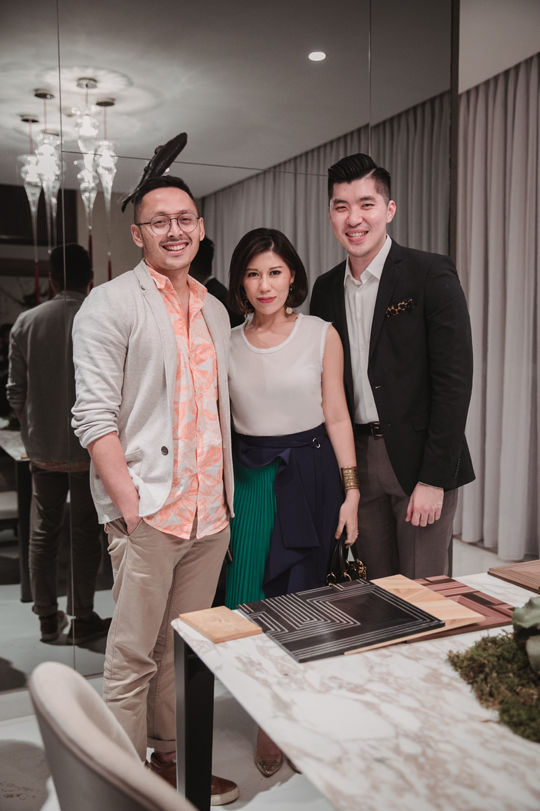 Satya Putra, Kezia Karin, Steven Oen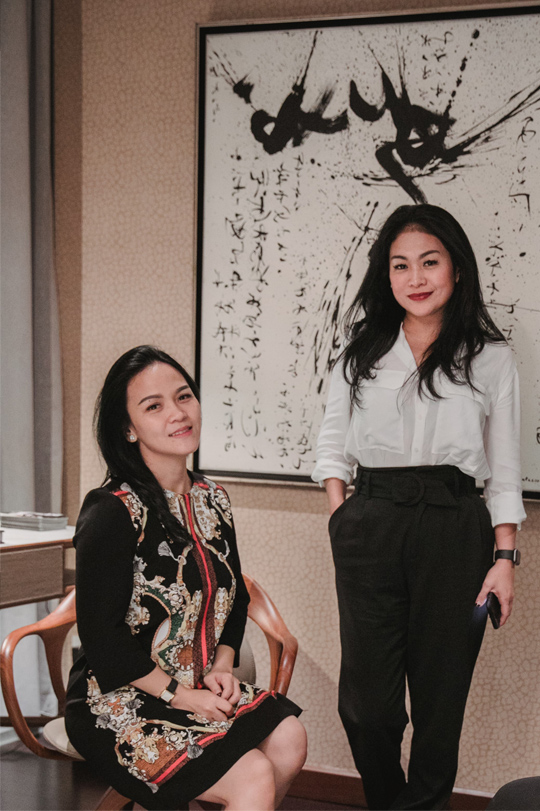 Rachel Taroreh, Karina Karim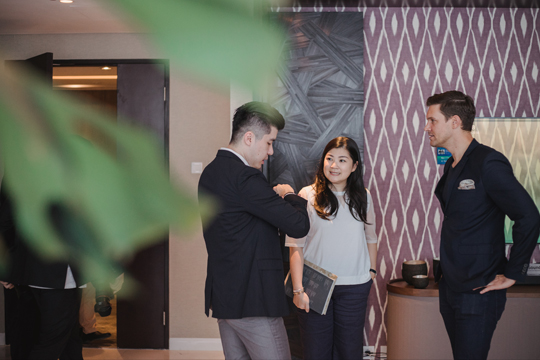 Steven Oen, Michelle Halim, Ward Nuyttens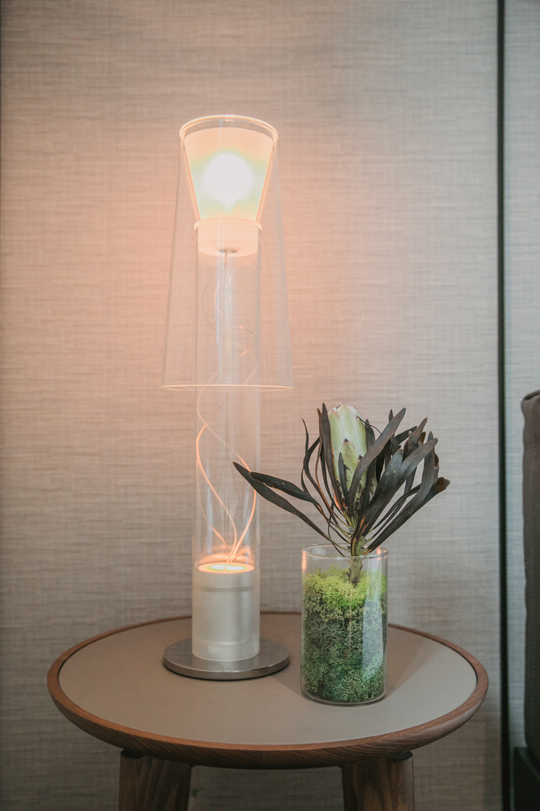 Supported by ISA Art Advisory and Samsung Indonesia