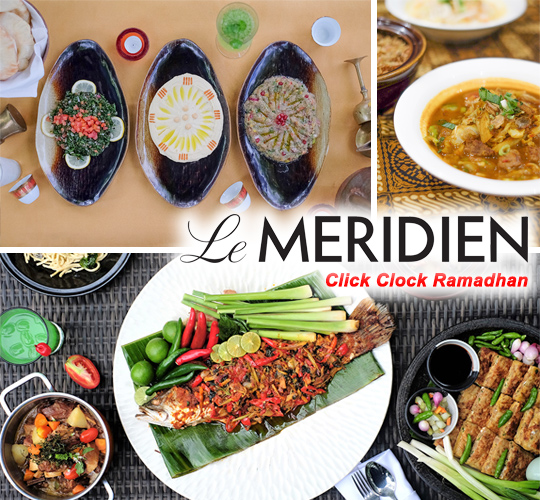 Precious Moments – 'Click Clock Ramadhan' by Le Meridien Jakarta
Published by Sugar & Cream, Monday 14 May 2018
Text by Anggita D.S, images courtesy of Le Méredien Jakarta
Le Meredian Jakarta – Your Iftar Destination
Menyemarakan suasana bulan suci Ramadhan yang semakin mendekat, Le Méridien Jakarta telah mempersiapkan program seru bertajuk 'Click Clock Ramadhan' dengan fokus terhadap berbagai pilihan hidangan yang disajikan untuk iftar atau saat berbuka puasa.
Melalui Ramadhan Cuisine Selections, Le Méridien Jakarta menampilkan tiga alternatif memikat untuk Anda menikmati hidangan selama bulan Ramadhan, tepatnya antara 15 Mei – 14 Juni 2018:
1. Batavia Night Market
Menampilkan konsep pop-up night market, Batavia Night Market bertempat di Puri Asri, Lt. 1 mulai pukul 17.30 – 21.30 WIB. Di sini, para tamu bisa merasakan nuansa kultural baru dari ibu kota Jakarta, dalam bentuk festival makanan yang berlimpah hidangan khas Indonesia nan lezat untuk merayakan bulan Ramadhan. Masakan lokal supernikmat, berbagai jajanan pasar dan camilan lainnya yang menggugah selera, serta sejumlah gerobak makanan yang luar biasa, dipastikan akan membuat siapa pun terpana saat memasuki pop-up market dengan nuansa pasar tradisional nan unik ini.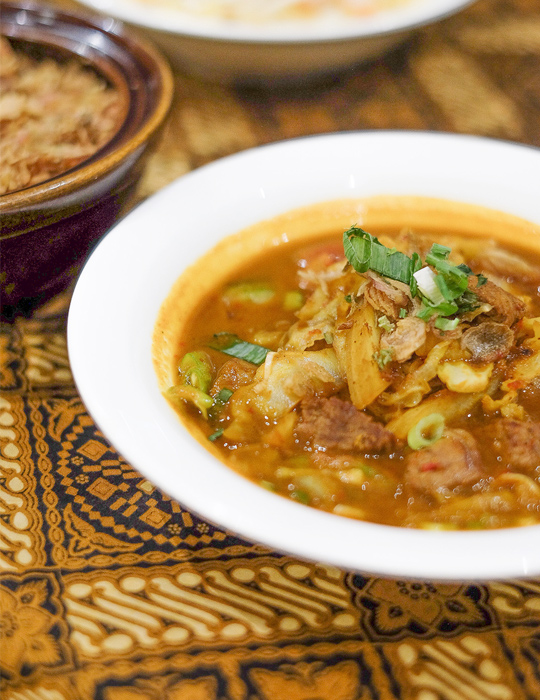 Harga sebesar Rp299.000/orang (nett) dan sudah termasuk minuman tanpa alkohol.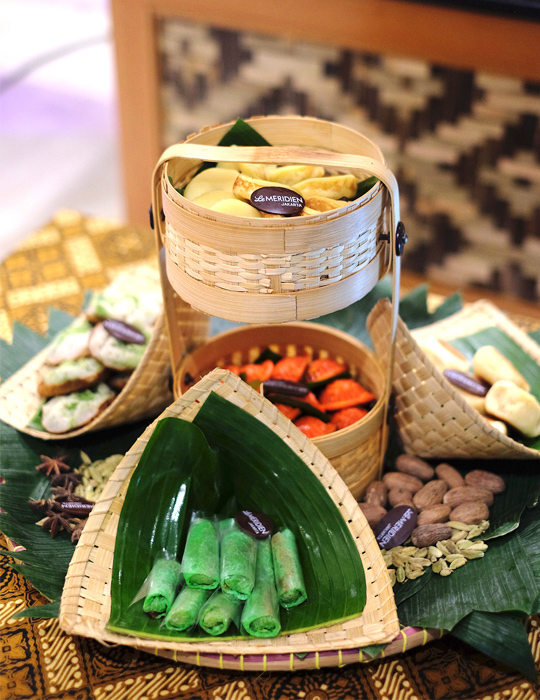 2. Flavours of Iftar at La Brasserie Restaurant
Masih mencari tempat berbuka puasa dengan keluarga atau teman-teman? Coba kunjungi La Brasserie Restaurant, di mana Anda bisa menikmati menu berbuka puasa yang melimpah di restoran berkonsep buffet ini mulai pukul 17.30 – 22.30 WIB. Nikmati sajian-sajian istimewa dari beragam negara di seluruh dunia sesuai keinginan Anda, seperti misalnya masakan Timur Tengah dan Indonesia yang eksotis. Ingin mencoba menu-menu andalan seperti spiced rice with chicken, roasted marinated lamb leg with tamarind, atau oxtail soup? Semua ada di sini, dan bisa Anda nikmati sembari ditemani lantunan melodi merdu dari live band.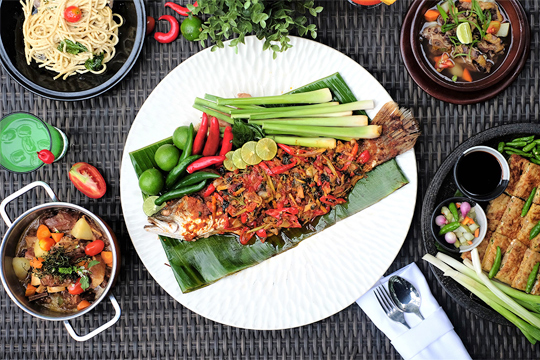 Harga sebesar Rp395.000++/orang dan sudah termasuk minuman tanpa alkohol.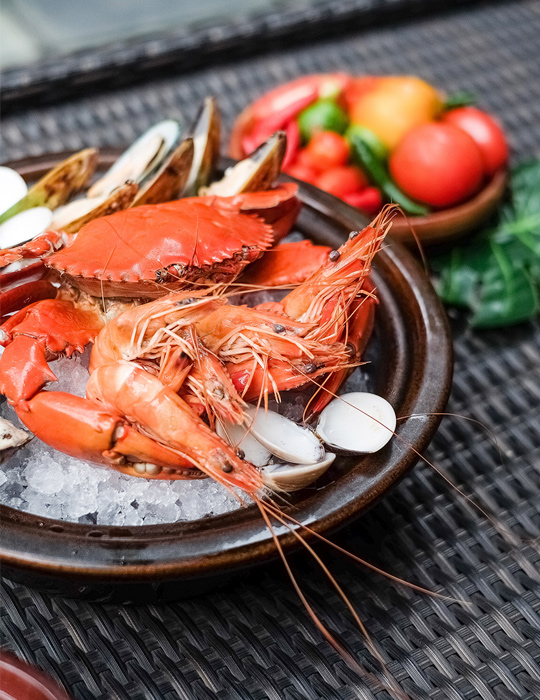 3. A Night in Middle East at Al Nafoura
Berlangsung selama bulan Ramadhan mulai pukul 17.30 – 22.30, A Night in Middle East dipastikan dapat memuaskan rasa rindu Anda akan masakan Timur Tengah yang autentik. Di sini, Anda tak hanya menikmati beragam masakan khas Timur Tengah seperti hot and cold mezzeh, tagine, atau signature haruf ouzi, tapi juga dihibur oleh interactive live stations. Jangan lupa untuk menutup pengalaman makan Anda dengan mampir di Sweet Station yang menyediakan Turkish ice cream, umm ali, baklava, dan masih banyak lagi.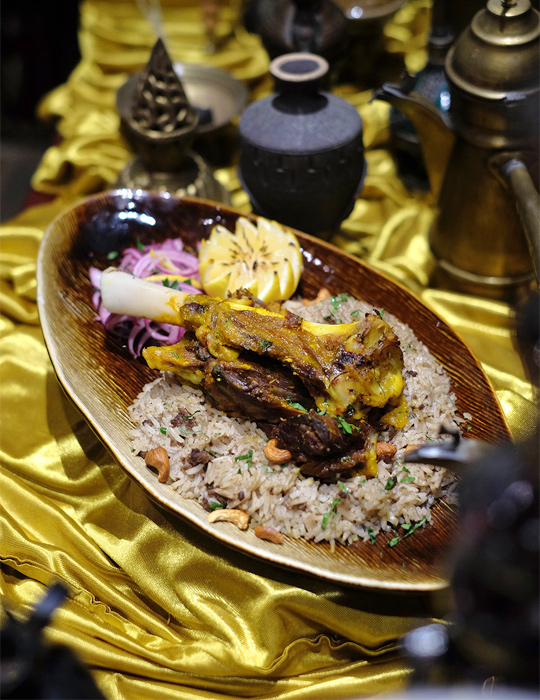 Harga sebesar Rp410.000++/orang dan sudah termasuk minuman tanpa alkohol.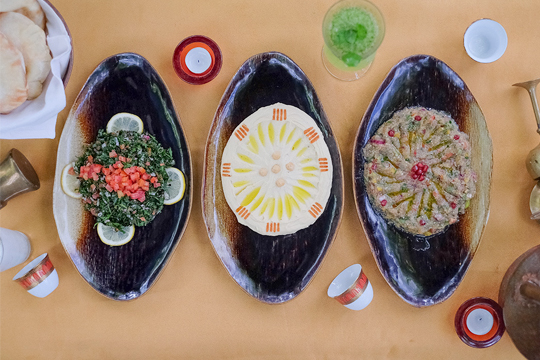 Jangan lupa juga ada tawaran memikat Ramadhan Hampers dari La Boutique Gourmande yaitu Superior Hamper, Deluxe Hamper hingga Premium Hamper dari Rp 750,000 hingga Rp 1,350,000 nett.