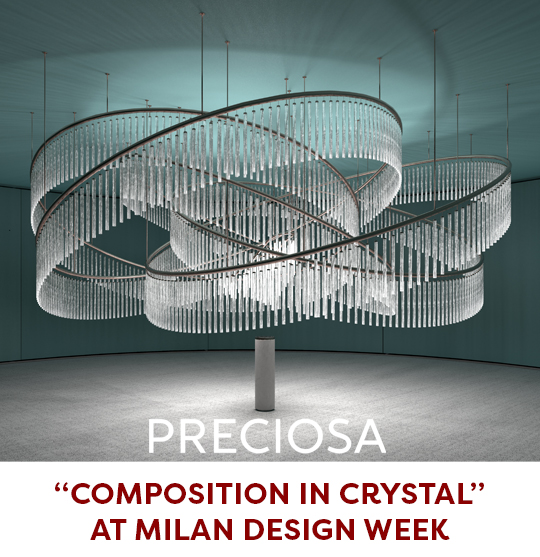 presented by

PRECIOSA LAUNCHES "COMPOSITION IN CRYSTAL" AT MILAN DESIGN WEEK
Published by Sugar & Cream, Monday 06 June 2022
Images courtesy of Preciosa
Light, Crystal & Music: June 7-12, 2022, Tortona – Milano
Preciosa Lighting, the Czech lighting specialist, is bringing rhythm and style to Tortona during Milan Design Week 2022 through light, crystal, and music. Designed by Preciosa Creative Directors Michael Vasku and Andreas Klug, the installation titled Composition in Crystal, represents a harmonious balance of art and design, enlightened by light and sound. At the event, visitors will be invited to "play" with the installation and create their own crystal symphony.
This large-scale exhibition consists of outer 'rings' – reminiscent of sound waves – and an inner heart. The rings are arranged to encourage visitors to move inwards and explore the installation. The inner heart is divided into three playable sections, where upon contact the sounds will be translated into light which travels though the outer components.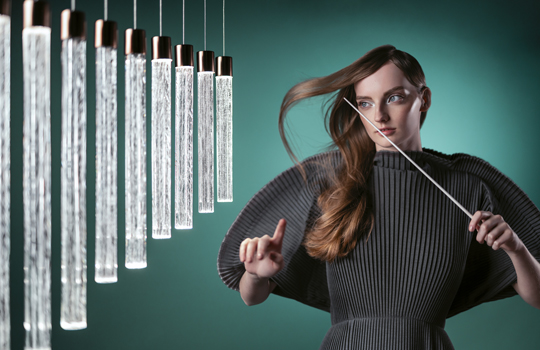 Composition in Crystal is inspired by one of Preciosa's Signature Designs, Crystal Spin, which is also making its debut during design week. Crystal Spin is a playful, organic design, shifting in space through shape and sparkle – thanks to its crystal cylinder components and frame that can be shaped and finished as one wishes.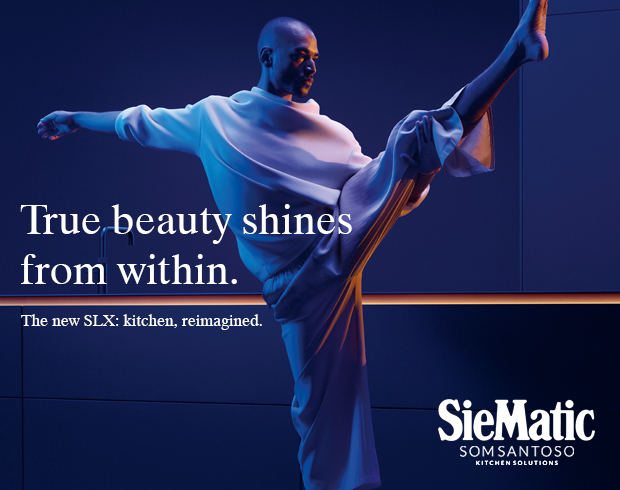 Presented by Som Santoso
Mr. Vasku says: "We're thrilled to be back in Milan. Our showcase will be in Tortona – a creative hub that is known for its great energy, talent, and innovation."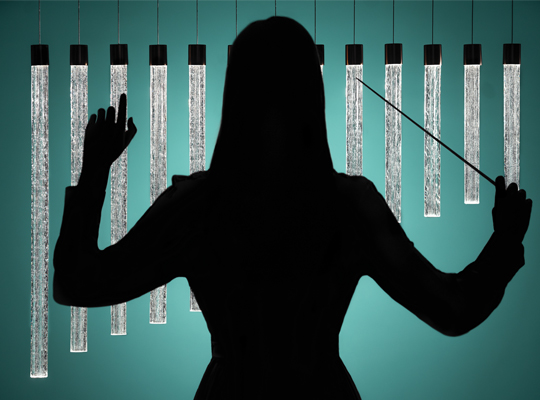 "We look forward to seeing how visitors explore and interact with our installation, allowing themselves a few moments to fully immerse into it," adds Mr. Vasku. "I hope they will be surprised and delighted."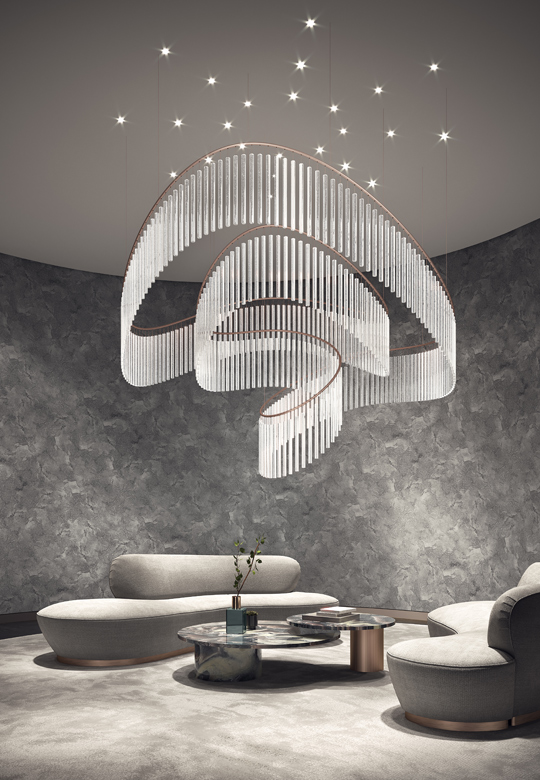 Preciosa will showcase Composition in Crystal at Quattrocento in Opificio 31, Zona Tortona, Milan between 7-12 June 2022.
Play The Sound of Light
This large-scale exhibition is a symphony for your senses. Visitors will be able to compose their own music on the installation's inner three playable sections. The sounds will be translated into light which travels though the outer components surrounding the visitors. Stop by if you will be in Milan. You can be your own conductor at Composition in Crystal and make your own symphony of light!