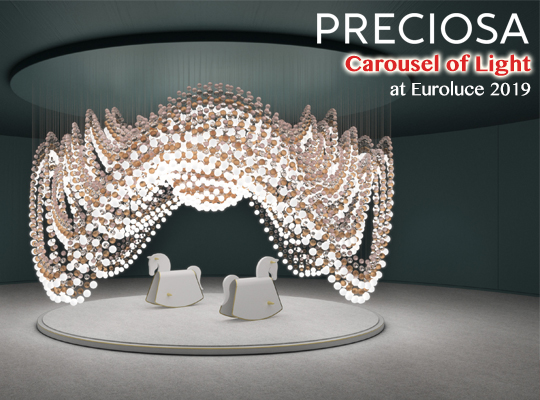 presented by

Preciosa Debuts Carousel of Light at Euroluce 2019
Published by Sugar & Cream, Tuesday 25 June 2019
Text by Auliya Putri, Images Courtesy of Preciosa
It Is the Joy of Life
Preciosa menyampaikan emosi dari pencahayaan yang menghubungkan perasaan dalam sebuah instalasi berjudul 'Carousel of Light' di ajang Euroluce 2019 pertengahan bulan April 2019 lalu.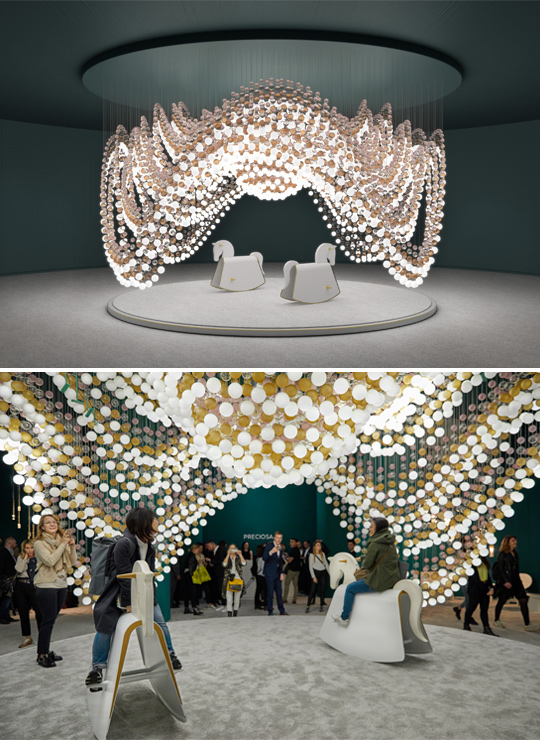 Carousel of Light
Nikmati indahnya instalasi Carousel of Light dalam video berikut ini;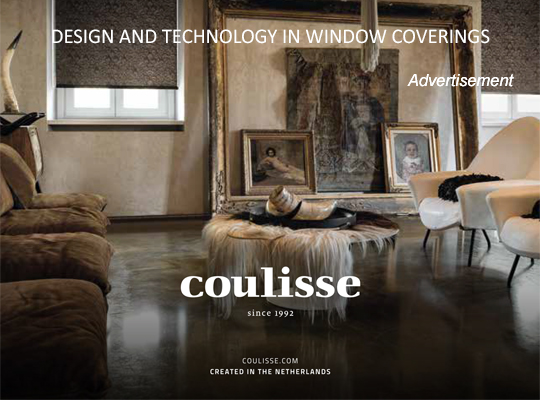 Presented by Coulisse
Melalui perjalanan desain sensorik, Anda diajak untuk bermain dibawah gugusan lampu. Menciptakan sebuah pengalaman tak terlupakan dimana cahaya mengikuti irama Anda berjalan. "Perasaan dan emosi yang diciptakan oleh pengalaman actual memang tidak bisa ditandingi. Instalasi ini adalah kegembiaraan hidup untuk mengalami perasaan itu. Dan kami pergi ke Milan untuk membuat nyata pengalaman tersebut ke banyak orang yang ingin bergabung bersama kami dalam eksplorasi instalasi pencahayaan emosional ini," ujar Michael Vasku, Creative Director Preciosa Lighting.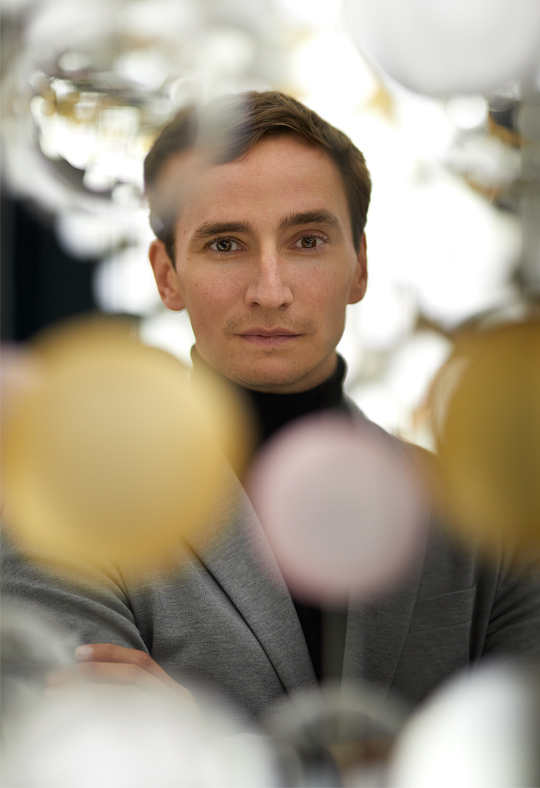 Michael Vasku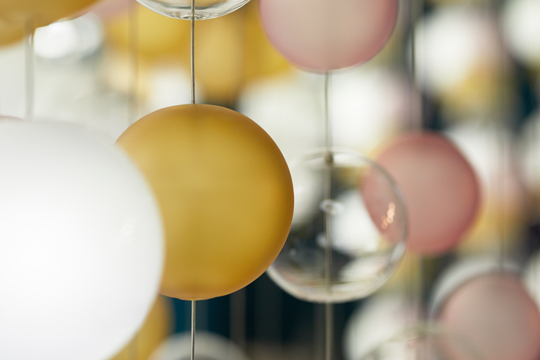 Selain Carousel of Light, Preciosa juga menampilkan dua instalasi interaktif lainya yang menampilkan desain khas mereka. Menyoroti desain kontemporer hasil dari portofolio mereka.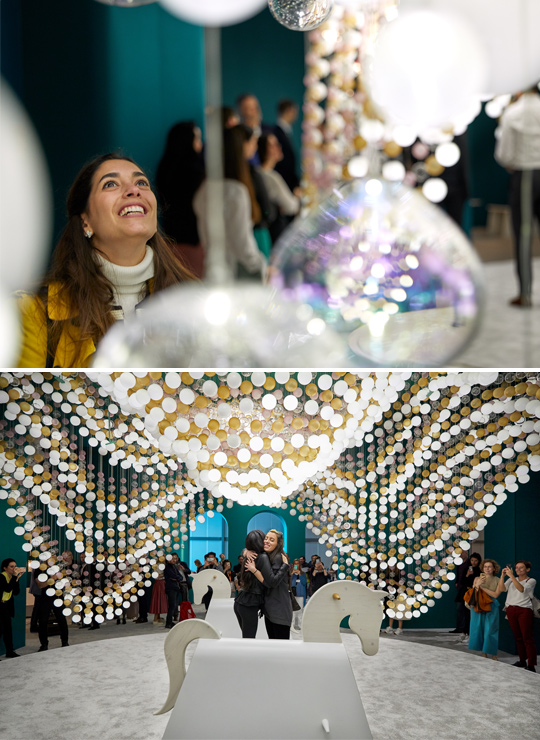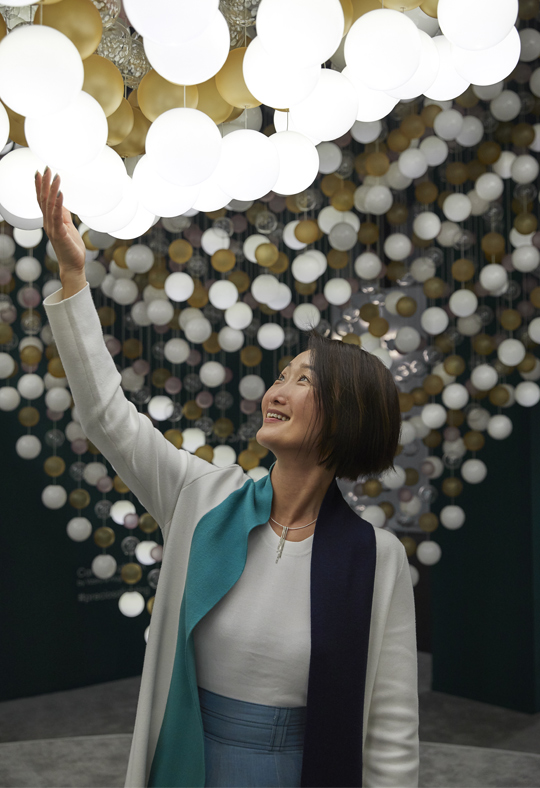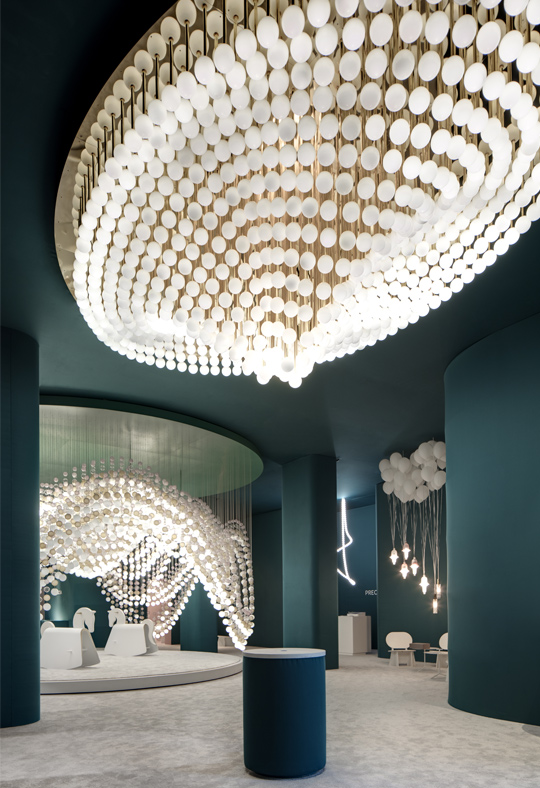 Pearl Wave Installation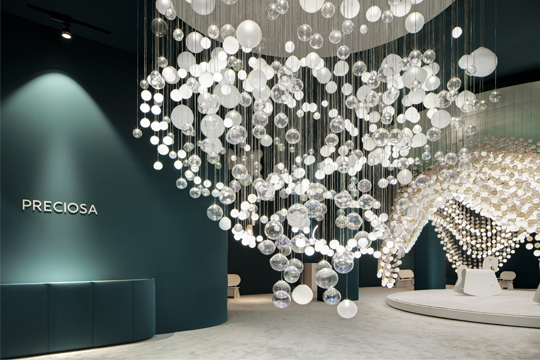 Joy, Life & Light Installation