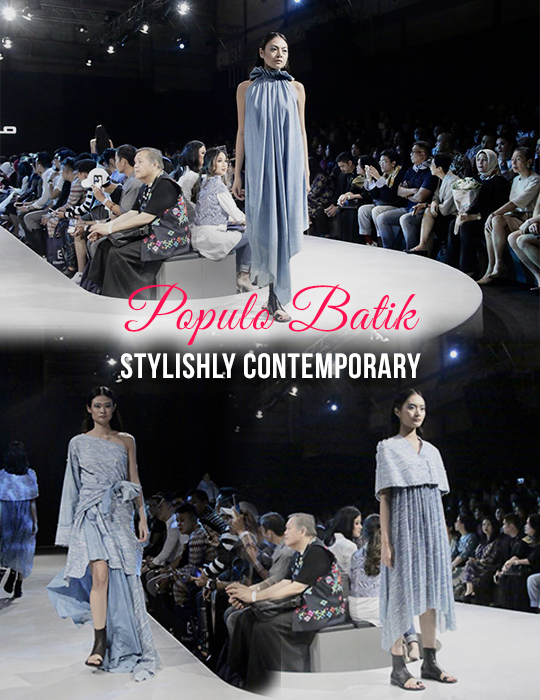 POPULO BATIK – STYLISHLY CONTEMPORARY
Published by Sugar & Cream, Wednesday 06 June 2018
Text by Lynda Ibrahim, Images Courtesy of Populo
The Awesomeness of Batik
Batik is arguably Indonesia's most renowned cultural heritages. Its highly unique method of applying ink onto a piece of cloth earned it a place on the prestigious UNESCO Heritage List in recent years.
Since the late Iwan Tirta used batik to design formal men's shirts, batik has blossomed further. Menswear, women wear, formal or casual, you name it. Unthinkable 30 years ago, now we even have batik prints for shoes and sacks.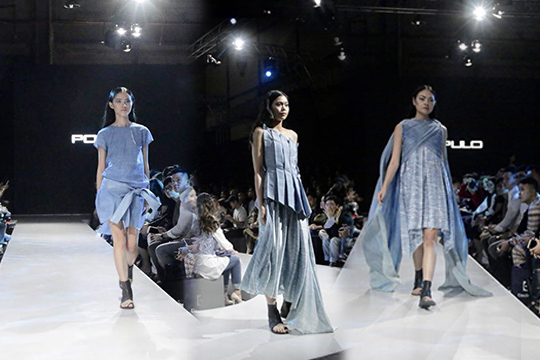 The label Populo has steadily walked on the contemporary path, selectively choosing unfussy batik motifs in designing stylish pieces for the late twenty-somethings. In the past, their collections have been well-received by creative types and acknowledged by fashion insiders.

This year, Populo draws inspiration from the high plateaus of Central Asia for a collection with sufficient width to be showed for both Plaza Indonesia Fashion Week and Senayan City's Fashion Nation.
The part of the collection showed during Plaza Indonesia Fashion Week is a series of subtle, white, almost cloud-like motif on sky blue background. The A-line silhouettes are hold together with a sash, adorned with drapery, and occasionally accented with a flyaway part. When broken apart, most of the pieces can stand on its own as a stylish, yet wearable addition to one's daily wardrobe.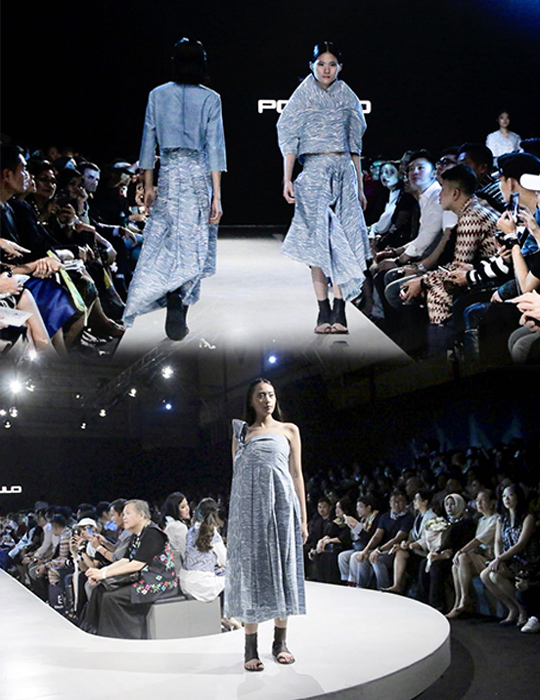 The other half of the collection, paraded down the runway of Fashion Nation, is decidedly more ethnic than casual. There are more kimono-style wraps, loose tunics and capes– paired mostly with cigarette pants. The lighthearted blue is married with a solid brown, creating a palette well-suited for after-hours events. While some of the pieces may work as outerwear for any wardrobe, most of the pieces are better paired up within the collection itself.
There has been a persistent chatter that debates whether batik as offered by Populo is still technically a batik. Both sides have their solid points, and you're free to pick a side, but one thing that is irrefutable is the fact that at the progressive hands of Populo, batik is stylishly contemporary and is appealing to the younger side of the demography.