presented by

Plaza Indonesia X Happy Hearts Indonesia – Charity Dinner "East Meets West"
Published by Sugar & Cream, Friday 06 September 2019
Text by Auliya Putri, Images Courtesy of Plaza Indonesia
4 September 2019, Grand Hyatt Hotel Jakarta
Anda ingin merasakan menggalang dana sambil menikmati hidangan bintang lima a la chef ternama? Plaza Indonesia berama Happy Hearts Indonesia mengadakan East Meets West, sebuah charity dinner pada 4 September 2019 di Grand Hyatt Hotel Jakarta. Anak-anak di Sumba, Nusa Tenggara Timur, menjadi fokus utama penggalangan dana ini. Dimana seluruh profit yang didapat akan digunakan untuk perbaikan sekolah-sekolah dan peningkatan kualitas belajar siswa di sana.

Menggandeng 6 chef ternama dari berbagai penjuru dunia; Indonesia, Prancis, Polandia, Korea, dan Tiongkok. Mereka adalah William Wongso, Gilles Marx, Yvonne Yuen, Narae Hahn, Adam Szczechura, and Frans Sumeigo. Dimana mereka akan menyajikan hidangan spesial mulai dari pembuka hingga penutup. Hidangan tersebut meliputi Steamed Coral Grouper Fillet, You Po La Mien, Rujak Aceh, Forest Curd, Layered Chocolate Pidie Aceh, atau Bali Vanilla Cream and Raspberry Sorbet, dan masih banyak lainnya.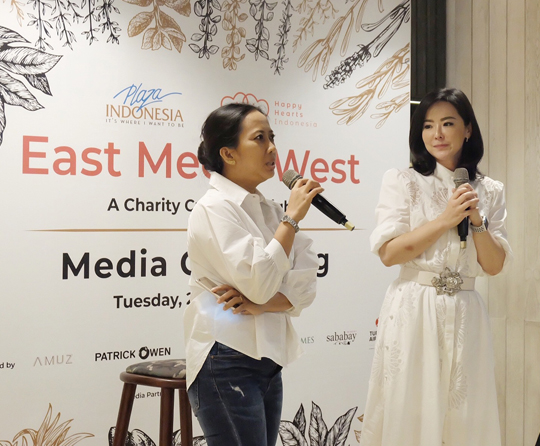 Ibu Ana – AMUZ Gourmet Representative dan Ibu Yvonne Yuen – Chef Collaborator
Tak hanya dari segi kuliner, charity dinner ini pun mengundang Patrick Owen, yang berkolaborasi dengan EmTe (Muhammad Taufiq) dalam melelang 2 karya seni mereka yang terinspirasi oleh kultur budaya Papua. "Saya percaya bahwa pencerahan pikiran yang dilakukan oleh Happy Hearts Indonesia merupakan hal yang sangat penting dan berarti. Saya bangga bisa terlibat bersama-sama dalam menciptakan perubahan bagi anak-anak 'kita'," tutur Patrick Owen.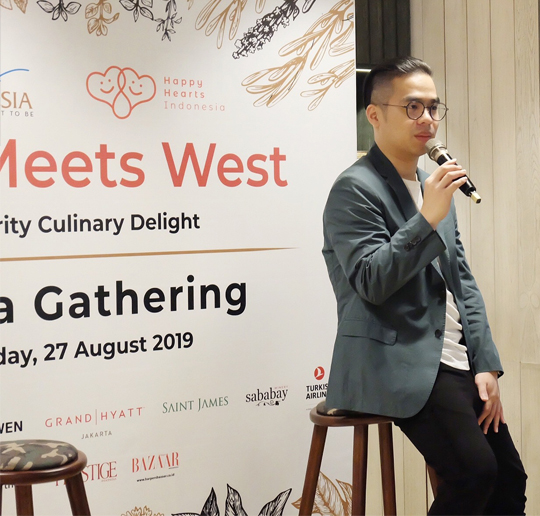 Patrick Owen – Fashion Designer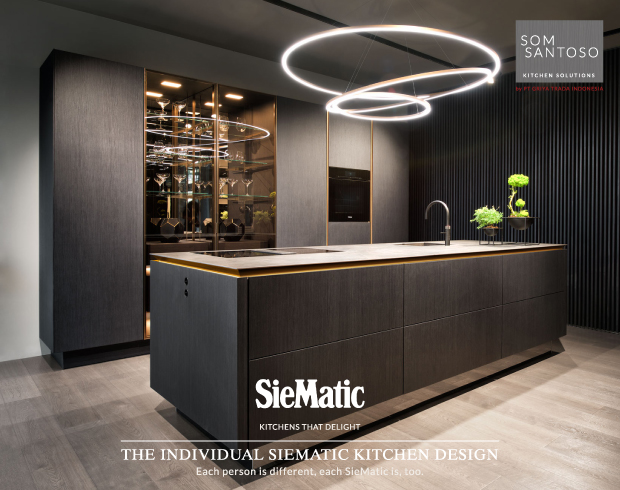 Presented by Som Santoso
Anda bisa berpartisipasi dalam acara ini dengan membeli reservasi per kursi seharga IDR 3.000.000 atau satu meja seharga IDR 30.000.000. Dengan total 120 kursi, Lusman Yunarto, Development Director Happy Hearts Indonesia, mengatakan tersisa 12 kursi yang bisa Anda reservasi.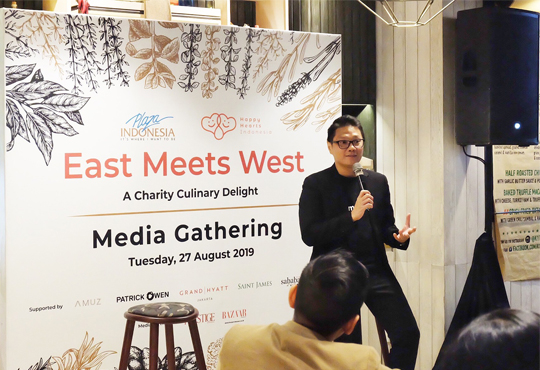 Bapak Lusman Yunarto – Development Director Happy Hearts Indonesia
Zamri Mamat, General Manager Marketing Plaza Indonesia mengatakan "Sebelumnya, kami telah membangun lebih dari delapan sekolah melalui kolaborasi dan kerja sama bersama Happy Hearts Indonesia. Tahun ini, kami sangat senang bisa kembali berkolaborasi dengan Happy Hearts Indonesia dan berharap dapat memberikan masa depan yang lebih cerah bagi anak-anak kita".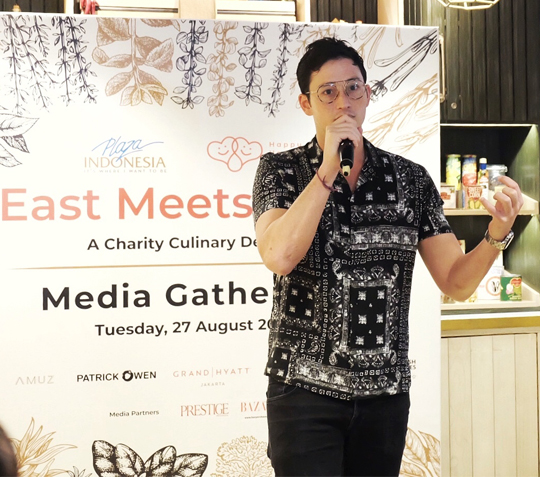 Mike Lewis – Brand Ambassador Happy Hearts Indonesia