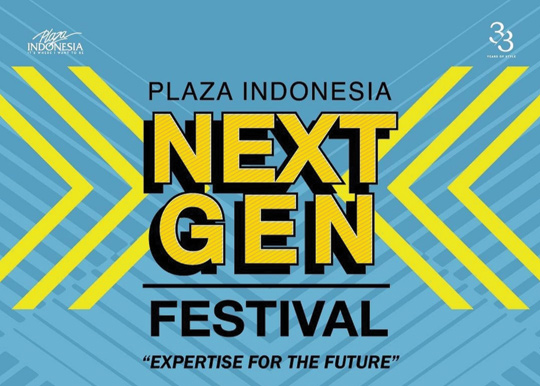 presented by

PLAZA INDONESIA PRESENTS NEXT GEN FESTIVAL "Expertise For The Future"
Published by Sugar & Cream, Monday 12 June 2023
Images courtesy of Plaza Indonesia
Inspiring Indonesia's Young Generation to Present Innovative Ideas in the Future
Perkembangan industri dan terobosan teknologi dalam hal ini generasi muda memiliki peran vital di dalamnya dan juga bertujuan demi kemakmuran ekonomi nasional. Oleh karena itu, Plaza Indonesia menyajikan Plaza Indonesia Next Gen Festival, sebuah platform unik yang bertujuan untuk menginspirasi anak muda Indonesia untuk menghasilkan ide dan inovasi kreatif sehingga memicu perubahan yang baik di masa depan. Plaza Indonesia berkolaborasi dengan para speakers berpengalaman di berbagai profesi untuk memberikan ide, pengalaman, dan rekomendasi luar biasa dengan bertujuan untuk berbagi visi dan prediksi bersama generasi baru untuk lebih semangat. Plaza Indonesia Next Gen Festival berlangsung selama lima hari, pada 22 Mei hingga 27 Mei 2023 lalu di Plaza Indonesia.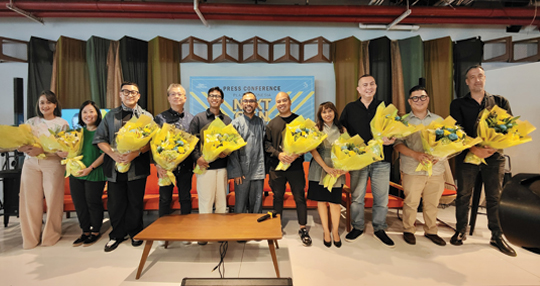 Kristy Iskandar, Cindy Gozali, Radhitio Anindhito, Rudi Hidayat, Firman Aldianto, Zamri Mamat, Adityalogy, Tita Djumaryo, Firman, Erwin Gunawan, Guillaume Oger
Bertema "Expertise For The Future", Plaza Indonesia memfasilitasi pertumbuhan generasi muda dan meningkatkan potensi mereka dalam memahami berbagai kemungkinan untuk mereka jelajahi di masa depan.  Melalui festival ini, Plaza Indonesia  ingin memberi dukungan dan motivasi bagi para pelaku industri kreatif untuk terus mengembangkan kreativitas dan inovasi mereka, dengan menjadi bagian dari pemulihan dan pertumbuhan ekonomi Indonesia yang lebih baik.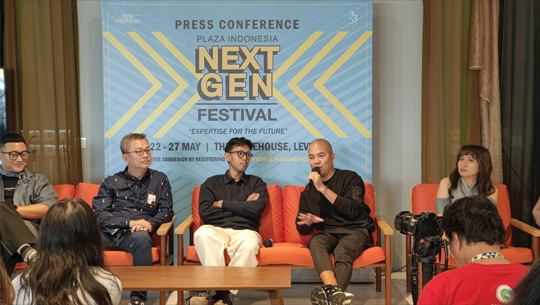 Zamri Mamat, General Manager Marketing PT Plaza Indonesia berujar, "Sebagai pusat perbelanjaan terkemuka, Plaza Indonesia memiliki tanggung jawab sosial untuk terus berkontribusi dalam memberikan nilai tambah bagi masyarakat, terutama generasi muda. Kami sangat mengakui potensi generasi muda dalam mendorong inovasi dan kreativitas di industri kreatif. Dengan hal ini, kami berkomitmen untuk memberikan platform bagi individu-individu berbakat dari berbagai subsektor kreatif untuk memamerkan karyanya dan terhubung dengan para profesional industri. Melalui inisiatif seperti Plaza Indonesia Next Gen Festival ini, kami berharap dapat menginspirasi dan mendukung gelombang berikutnya dari para pengusaha kreatif, serta memberikan kontribusi pada pertumbuhan ekonomi kreatif di Indonesia."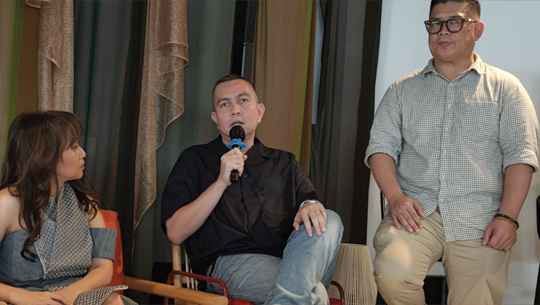 Plaza Indonesia Next Gen Festival mempersembahkan 25 sesi dengan 29 speakers hebat yang membahas berbagai topik menarik dengan tujuan untuk meningkatkan pengetahuan dan keterampilan generasi muda. Beberapa diantaranya adalah Andandika Surasetja, Creative Director Studio Moral membahas "Fashion & Friends", Adityalogy, Marketing Communication Jakarta Sneakers Day & Content Creator  membahas "Build Your Brand & Intellectual Properties, Sell To The Moon", Hadi Ismanto, Co-Founder Manual Jakarta  membahas "Media Perspective on Creative Business & It's Economics", Hetty Awi, Founder 3Mongkis membahas "From Humble Beginnings to Big Dreams".


Presented by Interni Cipta Selaras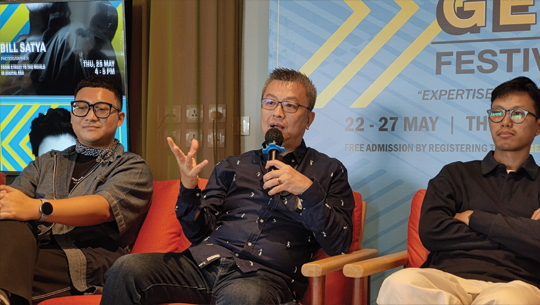 Suhaila Nordin memiliki dua sesi yang membahas "Personal Branding – What's In It For Me" dan "The He(Art) of Storytelling – How to Tell a Captivating Story", Rudi Hidayat membahas "The Revolutionary of Storytelling Technology" dengan topik metaverse, Firman Aldianto, Pendiri Suasana Kopi, membahas creativepreneurship dalam topik "Knowing The Brand Suasanakopi Inside Out: Amplifying The Voice Through Collaboration", Tita Djumaryo, Pendiri Ganara Art membahas "How Art Inspire Us to Create and Innovate Everyday", Firman, CEO Oppal Multi-Platform Media membahas "Spreading Positivity is a Cool Thing", Chef Adrian Aryo Bisma & Ade Putri Paramadita membahas "Past, Present, and Future of Culinary Storytelling" dan masih banyak lagi pembicara inspiratif lainnya. Dengan talkshow yang menghadirkan para pemikir dan inovator terkemuka ini, diharapkan dapat memberikan wawasan dan inspirasi bagi generasi muda dalam mengembangkan potensi mereka di industri kreatif.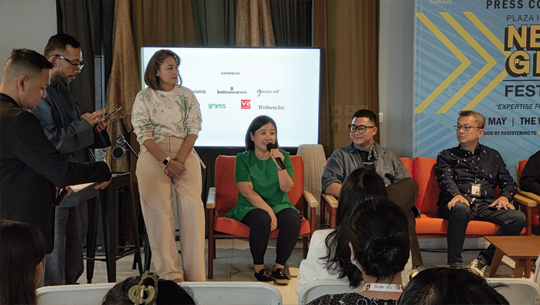 Festival ini juga berkolaborasi dengan sekolah mode ESMOD Jakarta. "Kerjasama antara ESMOD Jakarta sebagai institusi pendidikan dan Plaza Indonesia sebagai pusat perbelanjaan yang berfokus pada fashion dan gaya hidup tentunya akan memberikan kesempatan yang lebih besar bagi mahasiswa dari ESMOD Jakarta untuk melihat peluang yang dapat mereka capai di masa depan, dan kerjasama ini juga diharapkan dapat menjadi tempat untuk berbagi ilmu dengan masyarakat tentang perkembangan," kata Guillaume Oger, Fashion Designer and Creation Coordinator ESMOD Jakarta.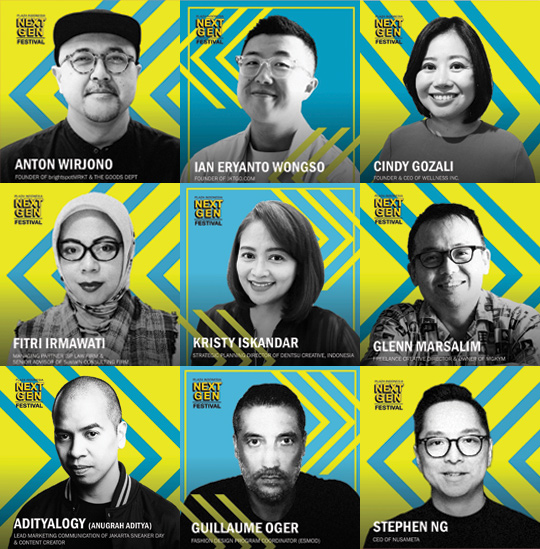 Seluruh sesi kelas dan rangkaian acara Plaza Indonesia Next Gen Festival ini  diikuti secara gratis. Untuk  informasi lebih lanjut silakan kunjungi nextgenfestival.plazaindonesia.com.