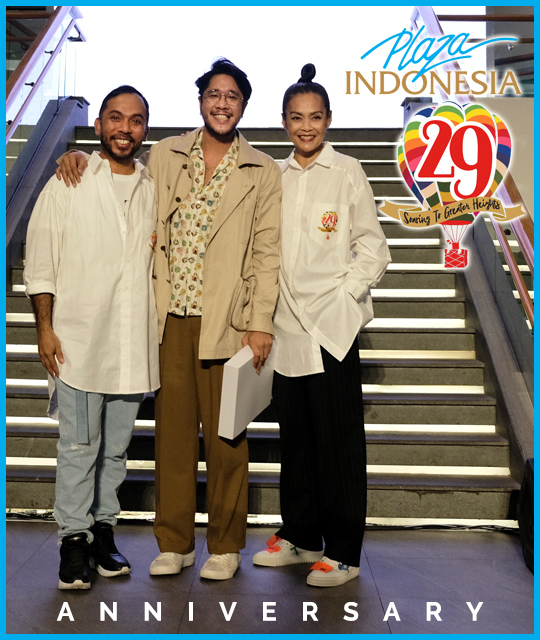 presented by

Plaza Indonesia 29th Anniversary
Published by Sugar & Cream, Friday 15 March 2019
Text by Auliya Putri, Images Courtesy of Plaza Indonesia
Soaring to Greater Heights
Happy anniversary to Plaza Indonesia! Merayakan hari jadinya yang ke-29, Plaza Indonesia menghadirkan serangkaian program inovatif termasuk promosi sepanjang bulan Maret 2019 mulai dari fashion show, shopping rewards, hingga pameran seni.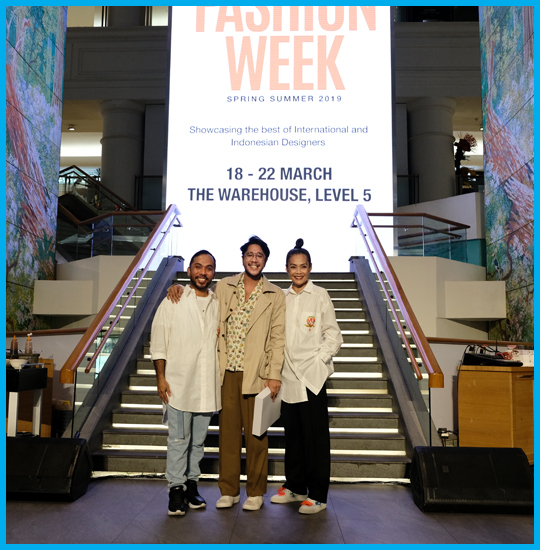 Zamri Mamat, Wilsen Willim, Ria Juwita
Zamri Mamat, General Manager Marketing Plaza Indonesia mengatakan "Memasuki usia 29 tahun banyak hal yang sudah kami lakukan, namun tentunya tidak berhenti sampai disini. Komitmen Plaza Indonesia sebagai pusat retail yaitu salah satunya adalah bekontribusi terhadap kemajuan ekonomi Indonesia. Oleh karena itu kami ingin memperluas lagi kolaborasi baik lintas industri maupun lintas generasi untuk berbagai sektor seperti; mode, kriya, fotografi, film, kuliner, musik, seni budaya, dan industri kreatif lainnya. Tujuannya adalah untuk maju bersama dan menciptakan inovasi. Karena kami menilai bahwa kreatifitas merupakan sektor ekonomi terbaru saat ini."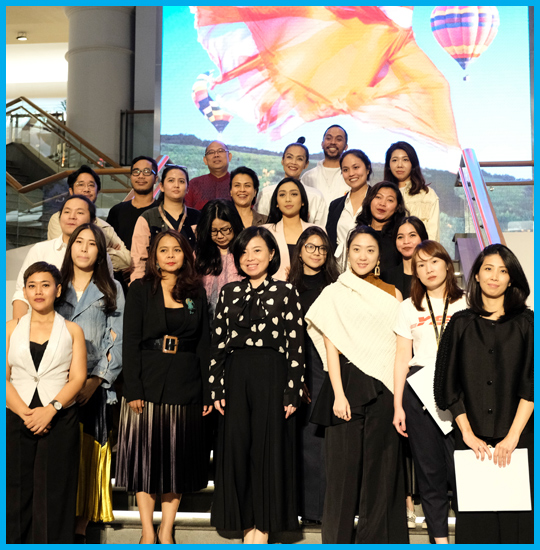 Simak rangkaian program inovatif dan promosi dari Plaza Indonesia  :
1. Anniversary Surprise
Khusus pada Sabtu 9 Maret, Plaza Indonesia akan memberikan keistimewaan dengan penambahan poin 3 kali lipat bagi customer khususnya para anggota Plaza Indonesa Privilage Card (PIPC) ketika berbelanja.
2. Soaring 29 Lucky Draw
Hadiah satu unit Maserati Quattroporte S dan satu unit Mazda 2. menanti para konsumen setia melalui program shopping reward dengan undian bernama Soaring 29 Lucky Draw. Program ini berlaku dari periode 1 Maret 2019 hingga Februari 2020.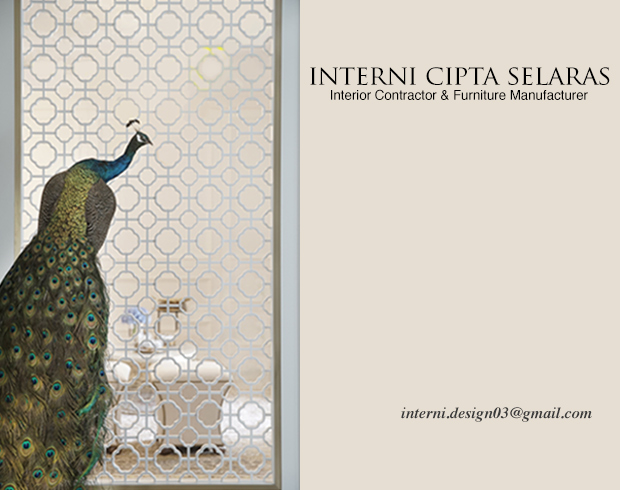 Presented by Interni Cipta Selaras
3. Plaza Indonesia Fashion Week Spring/Summer 2019
Menampilkan tren mode dan koleksi terbaru dari beragam label fashion local dan internasional, PIFW SS19 ini diselenggarakan pada tanggal 18 – 22 Maret 2019 di The Warehouse, Level 5. Dimana pada hari terakhirnya, acara ini mengusung curated show dalam tema 'The Future is Female' yang dipersembahkan khusus untuk para kaum hawa di Indonesia.
4. Plaza Indonesia Kids Fashion Week
Untuk pertama kalinya Plaza Indonesia dan satu-satunya mall yang menghadirkan Kids Fashion Week. Plaza Indonesia Kids Fashion Week (PIKFW) akan diadakan pada tanggal 23 & 24 Maret 2019. Acara ini akan menampilkan koleksi terkini dari 8 ritel busana anak yang ada di Plaza Indonesia, yaitu Chicco, The Children's Place, Kids Station, Wilio, Gingersnap, Kakapo, dan Mothercare.
5.Plaza Indonesia Extension
Bersama KICKS (Koalisi Indonesia Cegah Kanker Serviks) dan Diera Bachir, fashion photographer ternama, Plaza Indonesia akan menghadirkan #IAMTRULYWOMAN photo exhibition berlokasi di Atrium ON4 dari tanggal 8 – 15 Maret 2019. Photo Exhibition garapan Diera Bachir tersebut akan menampilkan potret 26 public figure wanita Indonesia yang memiliki kepedulian akan bahaya Kanker Serviks dan menyuarakan pentingnya vaksin pencegah kanker serviks kepada sesama wanita.