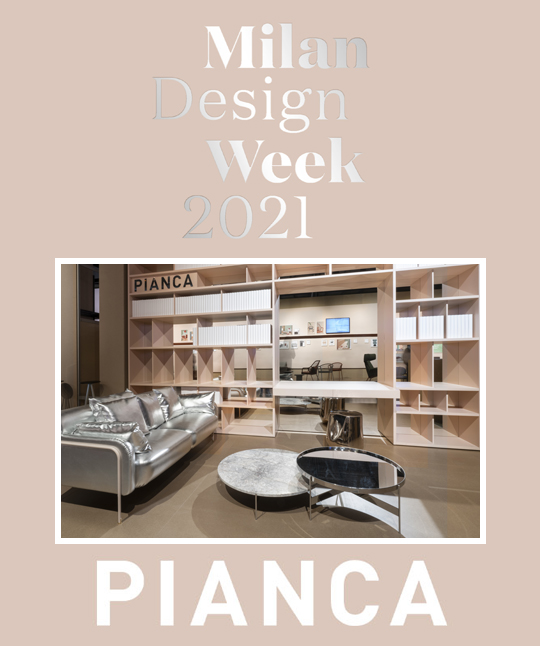 presented by

PIANCA THREE NEW COLLECTIONS @ MILAN DESIGN WEEK 2021
Published by Sugar & Cream, Monday 18 October 2021
Text by Auliya Putri, Images Courtesy of Pianca
Raffaella Mangiarotti, Note Design Studio and Emilio Nanni
Gema kemeriahan Milan Design Week 2021 masih terasa hingga saat ini. Beragam koleksi masih menjadi pusat perbincangan di dunia interior seperti koleksi terbaru dari Pianca. Jenama asal Italia ini memperkenalkan 3 produk terbaru kreasi dari 2 designer dan 1 rumah studio: Raffaella Mangiarotti, Note Design Studio, dan Emilio Nanni.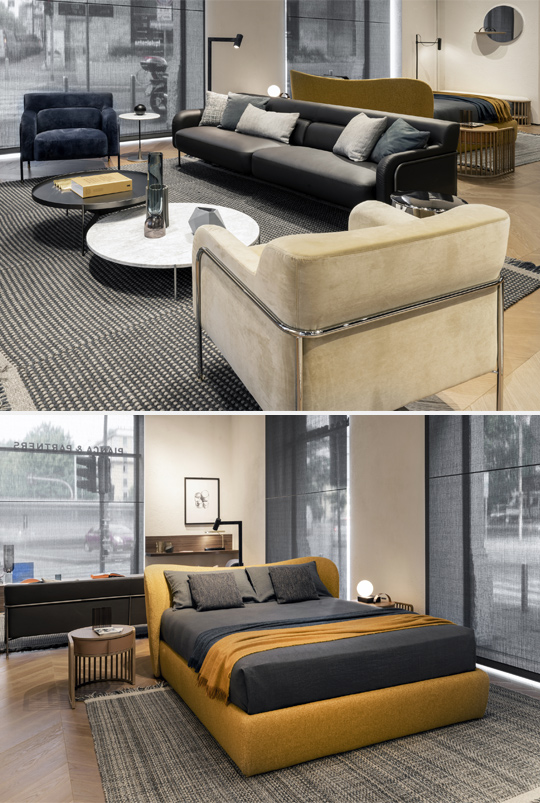 "A good object must be functional and light." Begitulah ungkapan dari Raffaella Mangiarotti tentang koleksi rancangannya, Palù. Koleksi ini terdiri dari bedside table dan bench seat dengan bentuk minimalis. Kaki menyerupai bingkai yang terbuat dari batang kayu dengan lekukan yang anggun. Untuk versi bedside table, koleksi ini memiliki laci yang dapat berputar untuk memberikan kemudahan.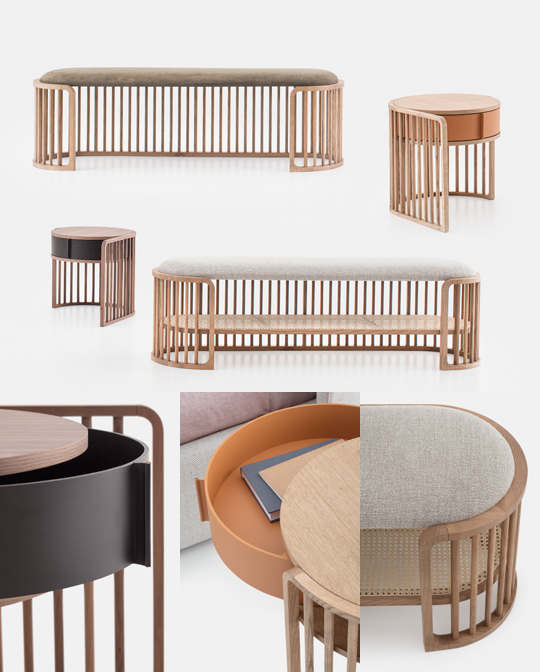 Palù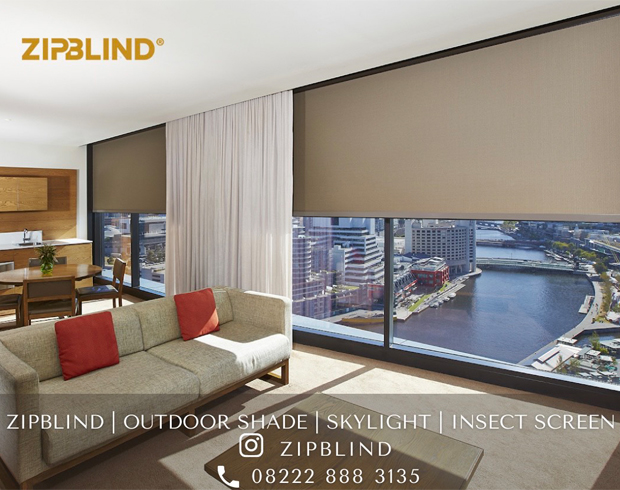 Presented by Zipblind
Note Design Studio merancang tempat tidur Embrace yang terinspirasi dari bentuk klasik. Seperti namanya, tempat tidur ini menggemakan pelukan hangat juga tempat peristirahatan yang aman dan nyaman. Fitur yang mendominasi tempat tidur, sandaran kepala melengkung, menawarkan sandaran yang menetramkan. Sementara kaki yang dirancang tersembunyi menampilkan efek layaknya melayang.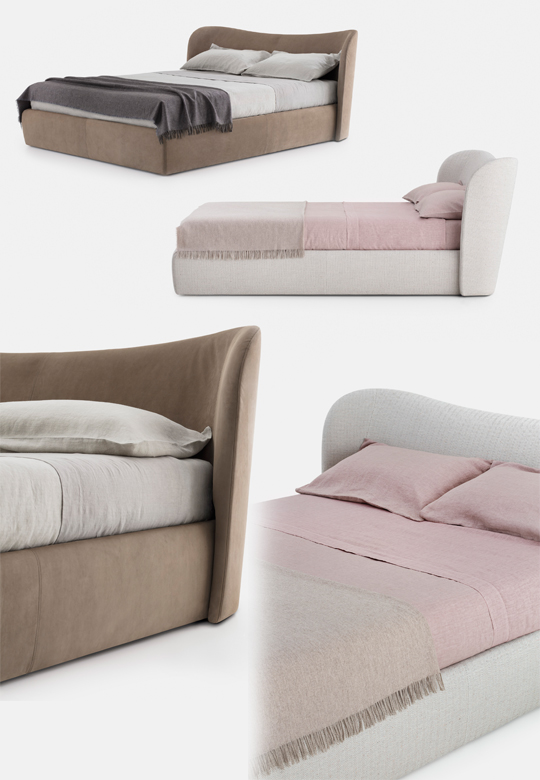 Embrace
Dan Emilio Nanni merancang sofa Platea sebagai interpretasi baru pada koleksi kursi berlengan dengan nama sama yang sudah dirilis pada tahun 2019. Sofa juga dirancang dengan bentuk tegak namun memiliki sudut lembut menciptakan komposisi seimbang yang halus. Walaupun dengan kaki yang terlihat ramping, namun sofa ini tetap memberikan kekokohan yang ideal. Tambahan bantal senderan yang terintegrasi siap menopang kenyamanan bagi penggunanya. Keunikan lainnya adalah struktur kursi yang diperlihatkan secara jelas pada bagian luar kursi.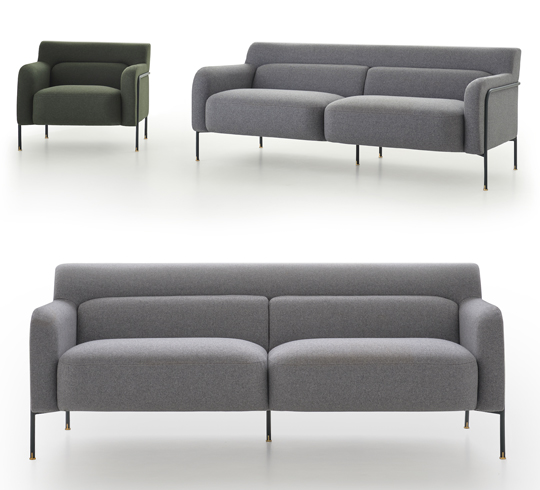 Platea