Perfect Gifts for Christmas by DR. VRANJES FIRENZE
Published by Sugar & Cream, Monday 10 December 2018
Text by Dira Rohmatun, images courtesy of DR. VRANJES FIRENZE
New Home Fragrance and Decorative Candles
Memasuki penghujung akhir tahun ditandai dengan perayaan natal yang mengesankan – ini bisa menjadi saat yang tepat untuk Anda berbagi hadiah kepada kerabat dan keluarga terdekat. Untuk menyambut perayaan ini, label DR. VRANJES Firenze yang terkenal dengan koleksi parfum dan home fragrance meluncurkan dua home fragrance terbaru dan lilin dekoratif untuk menghidupi Natal yang penuh kasih sayang.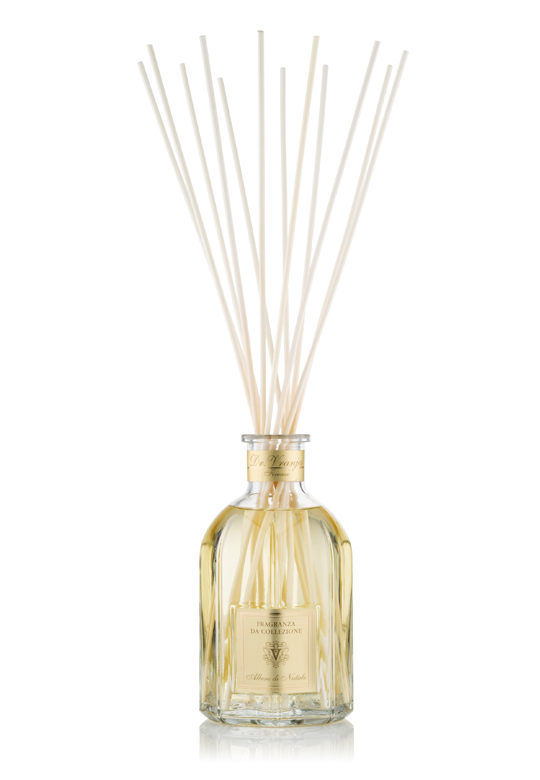 Albero di Natale Bamboo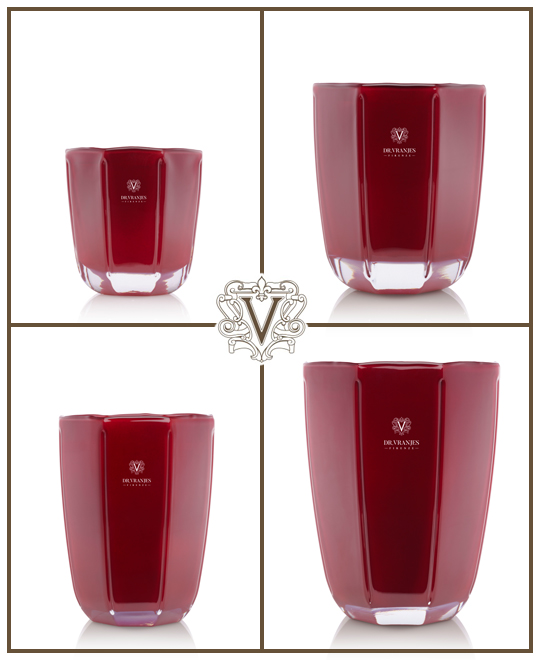 Candele Collection – Tormalina Candle 500 g, 1 kg, 3 kg, dan 5 kg
Dua home fragrance terbaru pada festive season ini terdiri dari Albero di Natale dan Rosso Nobile yang memiliki aroma khas tersendiri. Di mana Albero di Natale terbuat dari perpaduan bahan alami dan minyak esensial di jantung perbukitan Tuscan – menciptakan wangi menyegarkan bagai di atas perbukitan yang identik dengan perpaduan aroma tanah yang khas dan kayu pohon pinus serta udara musim dingin yang segar nan bersih. Disajikan dalam botol kaca bergaya antik, Albero di Natale siap melengkapi Natal Anda dengan perpaduan olfactory pyramid mulai dari Forest Moss, Pine Cones, dan Aromatic Pine Wood.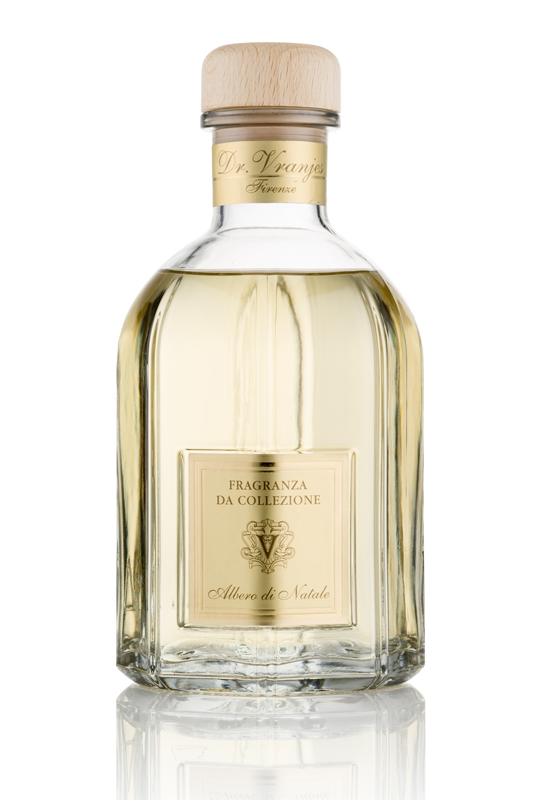 Albero di Natale

Sementara itu, Rosso Nobile yang diekstrak dari anggur merah dengan menggabungkan bahan alami dan minyak esensial terbaik di dunia ini, mampu menciptakan harum mendalam yang unik dan mewah di setiap ruangan. Memiliki tingkat nada penciuman mulai dari aroma Orange, Violet and Magnolia yang menarik indra penciuman, dilanjut dengan aroma buah yang kuat dari Plum, Strawberry and Berry Fruits, dan aroma Seasoned Wood and Birch yang sempurna – menjadikan Rosso Nobile mampu memberikan relaksasi kepada siapapun yang menghirupnya – cara sempurna untuk menghilangkan stress, menenangkan suasana hati, dan meredakan perasaan tegang. Sangat cocok untuk hadiah Natal pada musim yang dingin ini.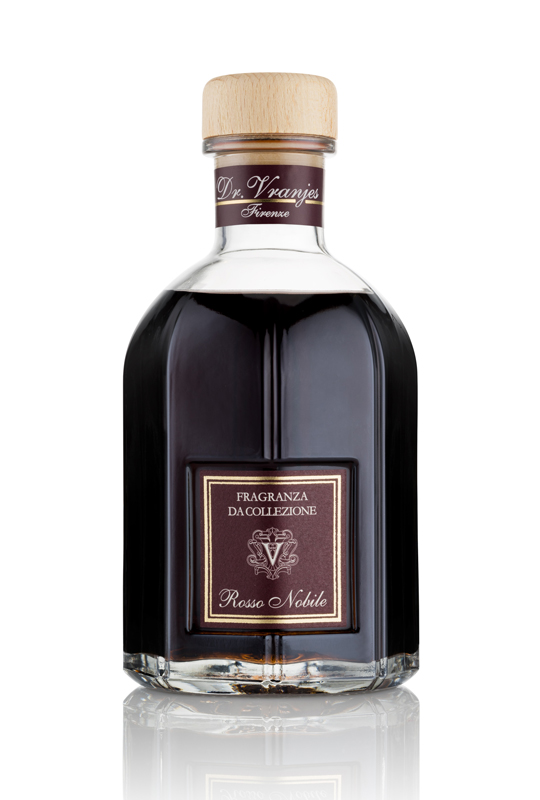 Rosso Nobile


Rosso Nobile Bamboo
Dalam spirit yang sama, sejumlah lilin dekoratif Candele Collection dengan wewangian yang ikonik terdiri dari Ginger Lime, Ambra, Melograno, Rosso Nobile dan Oud Nobile akan siap menghidupkan suasana Natal. Memiliki bentuk segi delapan yang unik, Candele Collection ini dibuat secara handmade oleh pembuat kaca yang terampil dengan lapisan bahan mewah dari pearl, tourmaline, gold dan perunggu di bagian luarnya, serta onyx dan slate di lapisan bagian dalam – memberikan kesan matte dan glossy yang sangat enak dipandang dan mampu menambah dekorasi Natal yang sempurna.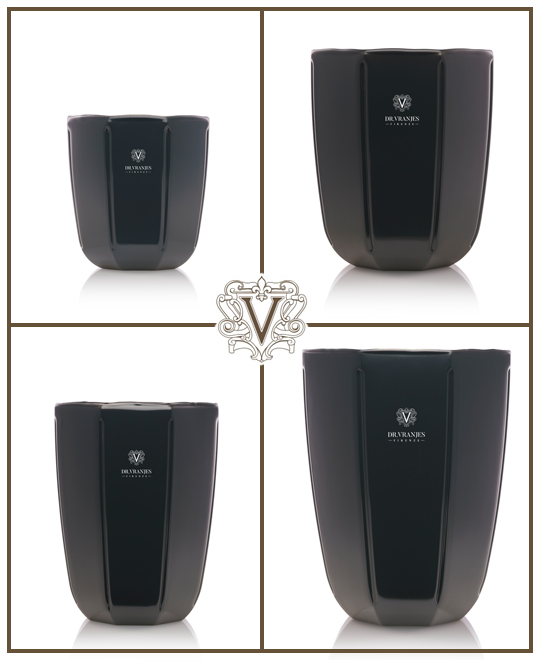 Candele Collection – Ardesia Candle 500 g, 1 kg, 3 kg, dan 5 kg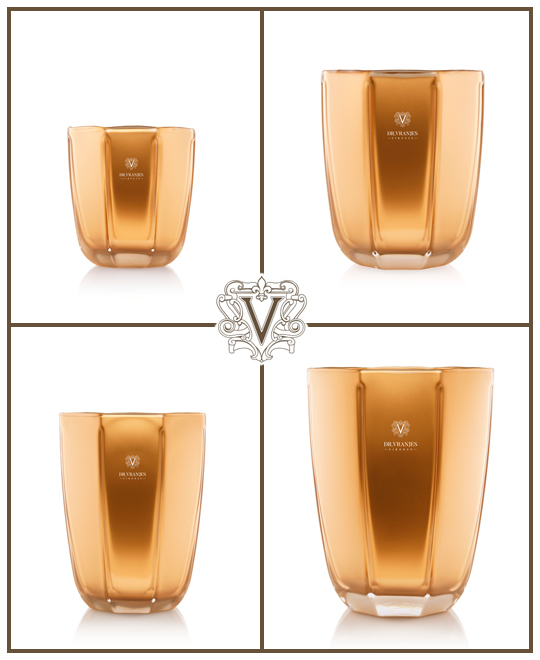 Candele Collection – Bronzo Candle 500 g, 1 kg, 3 kg, dan 5 kg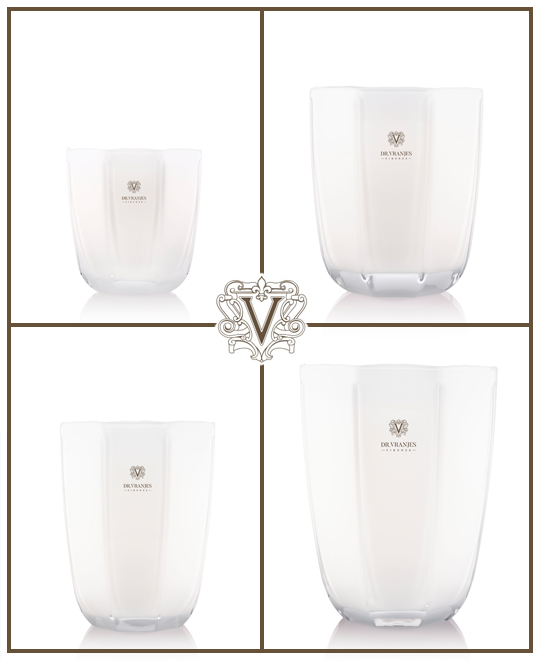 Candele Collection – Perla Candle 500 g, 1 kg, 3 kg, dan 5 kg

Memiliki komposisi aroma wewangian yang seimbang dan menarik, serta dapat dijadikan elemen dekorasi rumah yang unik, menjadikan keseluruhan koleksi terbaru DR. VRANJES FIRENZE sangat ideal dan istimewa untuk menyemarakan Natal 2019 mendatang dan menjadi hadiah Natal yang tak terlupakan.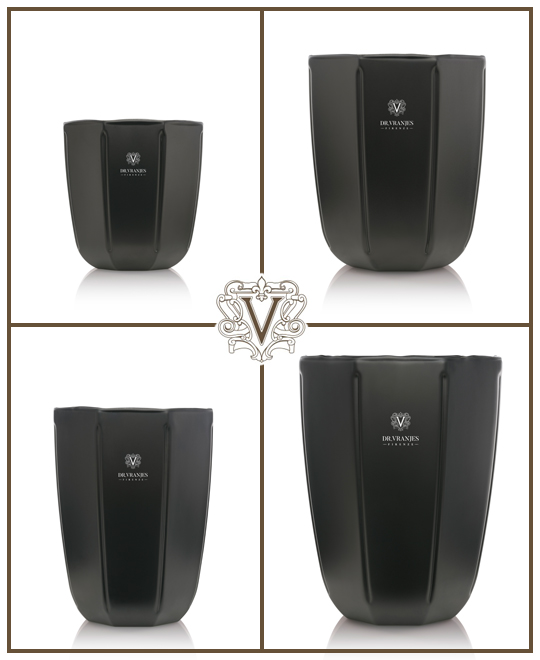 Candele Collection – Onice Candle 500 g, 1 kg, 3 kg, dan 5 kg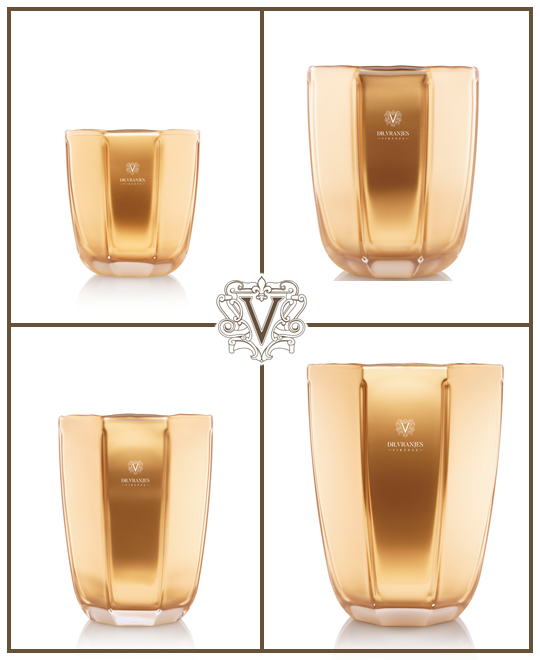 Candele Collection – Oro Candle 500 g, 1 kg, 3 kg, dan 5 kg