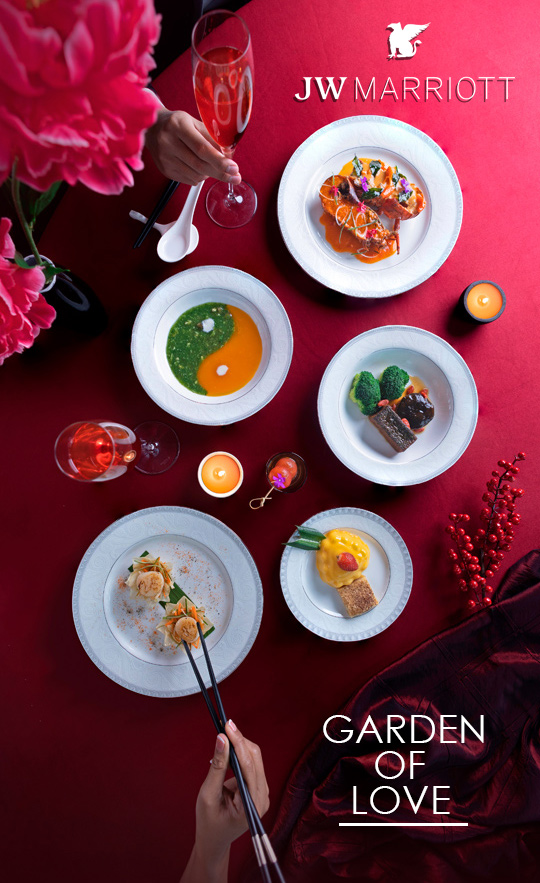 presented by

PERAYAAN HARI VALENTINE YANG UNIK DI JW MARRIOTT HOTEL JAKARTA
Published by Sugar & Cream, Monday 13 February 2023
Images courtesy of JW Marriott Hotel Jakarta
Garden of Love
JW Marriott Hotel Jakarta mempersembahkan "GARDEN OF LOVE" untuk para sejoli yang ingin menciptakan kenangan tak terlupakan di momen Valentine kali ini.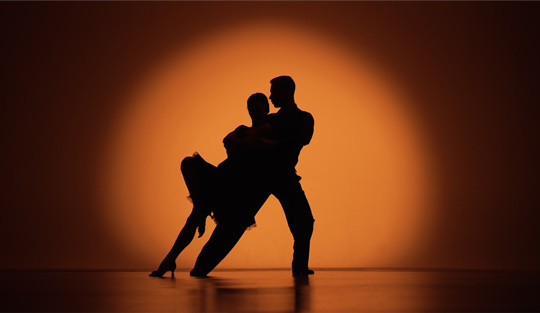 Tersedia berbagai penawaran menarik untuk merayakan hari Valentine di JW Marriott Hotel Jakarta. Mulai dari berbagai santapan yang mempesona sampai hidangan penutup yang unik di restoran-restoran pemenang penghargaan ini. Selain itu, tersedia pula paket penawaran menginap spesial Valentine.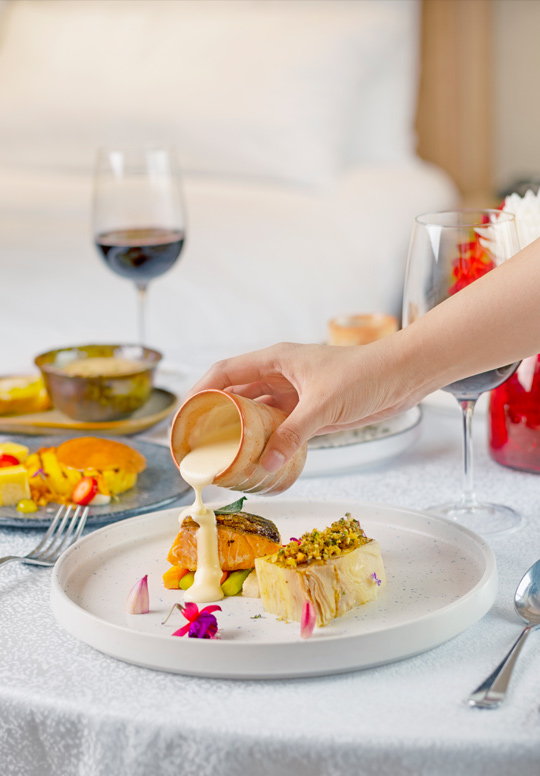 Penawaran bersantap tersedia pada 14 Februari 2023:
1. Set-menu Spesial Valentine "PEACH BLOSSOM" di Pearl Chinese Restaurant;
Pearl Chinese Restaurant menyajikan set-menu Kanton modern dengan meja makan yang ditata sedemikian rupa dengan lilin dan segelas sparkling wine. Pengalaman bersantap juga diiringi dengan live entertainment lantunan instrumental musisi saksofon dan biola yang mana akan membuat suasana makan malam semakin romantis (harga mulai dari Rp450.000++ per tamu).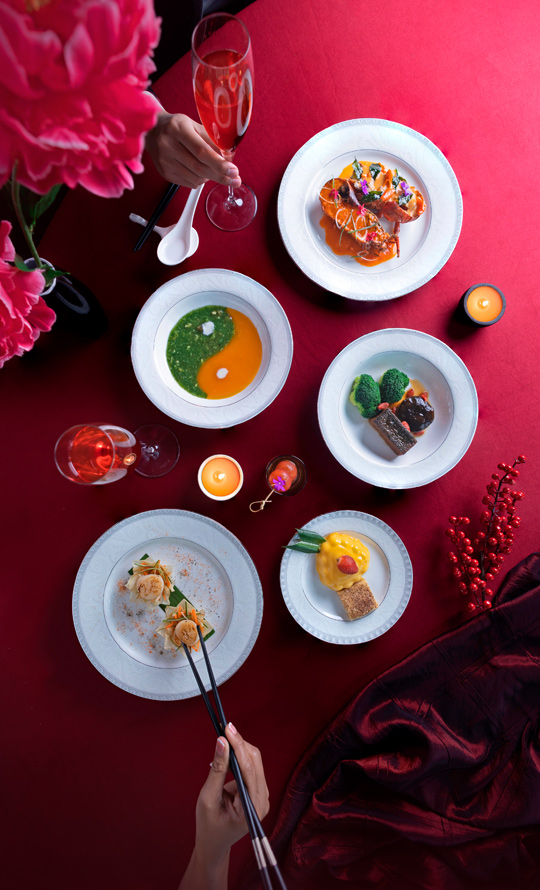 Valentine's Pearl
2. Makan Malam Prasmanan Valentine "FLAVORS OF LOVE" di Sailendra Restaurant;
Sailendra Restaurant menyediakan barbeque, seafood, serta western dan hidangan Indonesia favorit di prasmanannya pada hari Valentine. Meja makan akan ditata dengan tema romantis dengan lilin serta segelas anggur bersoda dan diiringi dengan lantunan instrumental saksofon dan biola dari penampilan langsung pemain saksofon dan pemain biola (harga mulai dari Rp550.000++ per tamu).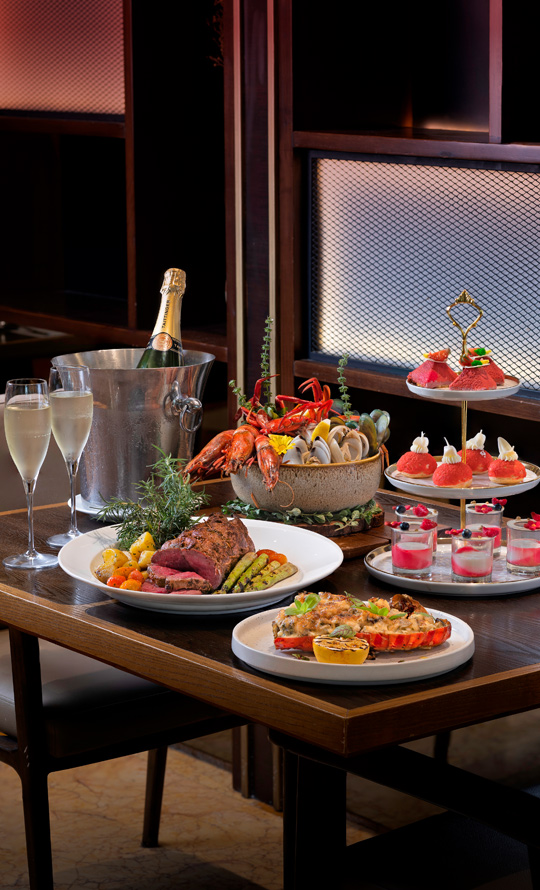 Valentine's Sailendra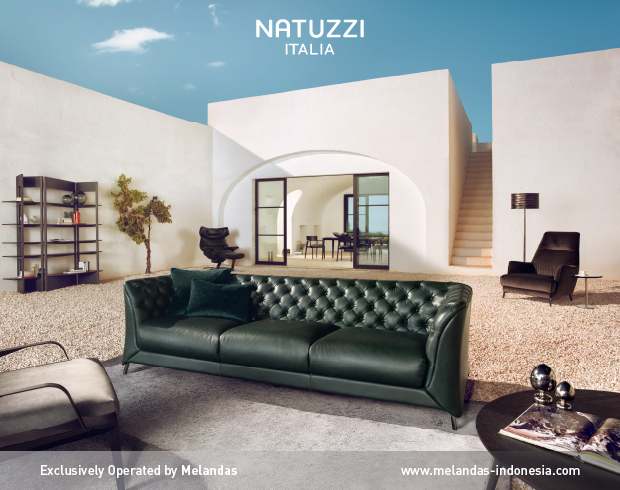 Presented by Melandas Indonesia
3. Omakase Spesial Hari Kasih Sayang "VALENTINE OMAKASE" di Asuka Japanese Dining;
Asuka Japanese Dining menawarkan 10 set menu Special Valentine Omakase. Para sejoli dapat menikmati bahan makanan segar yang di impor langsung dari Jepang seperti Ankimo, Tuna Belly dan Botan Prawn Sashimi, Fugu Usuzukuri, Tara Shirako Soup, Wakasagi Tempura, SP Wagyu Shabu, dan masih banyak lagi. Meja bersantap juga ditata sedemikian rupa dengan lilin dan segelas anggur bersoda yang menjadikan momen bersantap semakin romantis (harga R 4.950.000++/pasangan).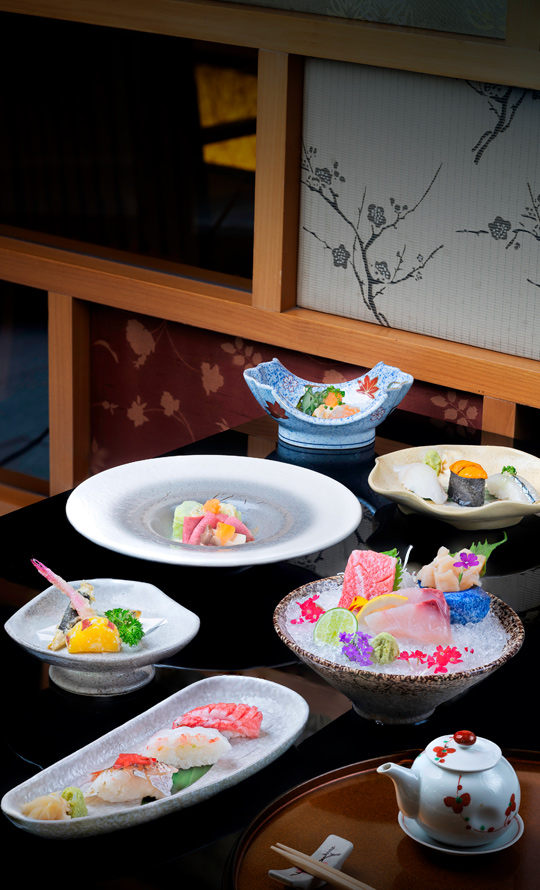 Valentine's Asuka
Di musim cinta ini, dari 12 Februari 2023 hingga 28 Februari 2023, JW Marriott Hotel Jakarta juga menawarkan "Box of Pleasures". Para tamu dapat mengejutkan pasangannya pada hari Valentine dengan hadiah yang tak biasa, lebih dari sekedar bunga dan puisi. Melainkan, para tamu dapat mengejutkan pasangannya dengan rasa yang menyenangkan (harga Rp198.000+/box) seperti Heavenly Dark, Guilty Pleasure, Tropical Fling, dan lainnya.


Box of Pleasures
Tersedia pula Valentine's Cake yang terkenal, yakni kue berbentuk hati dengan white and berry mousse dan jeli sampanye delima yang menyegarkan (Rp 650.000+/kue).
"PAKET ROMANTIS" – Untuk merayakan rasa cinta antar satu sama lain, selalu sempurna jika dipasangkan dengan liburan romantis. Para sejoli dapat menikmati pengalaman romantis dengan "Paket Romantis" yang meliputi: sarapan setiap hari, makan malam romantis 4 menu dalam kamar dengan dua gelas anggur untuk dua orang, akses Executive Lounge saat menginap di kategori Suite, late check-in   – check-out (tergantung ketersediaan) dan lainnya.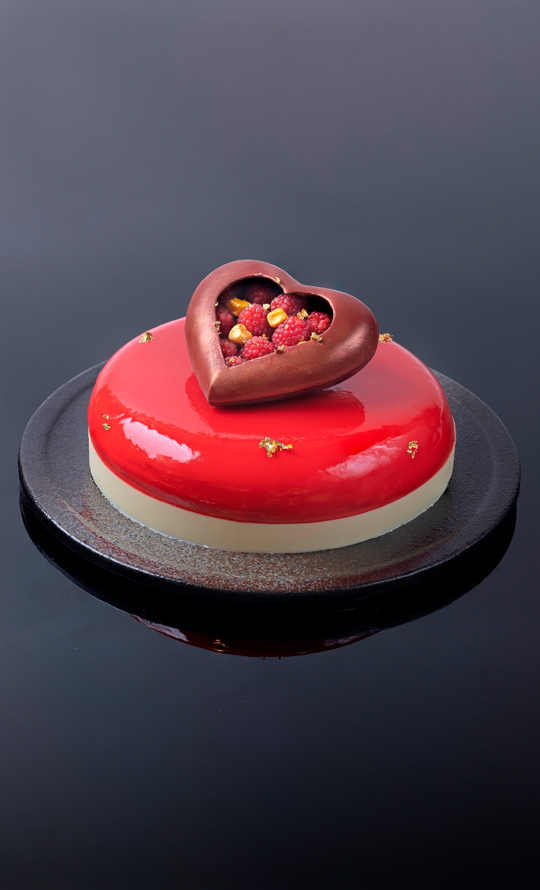 Valentine's cake
Untuk informasi lebih lanjut dan/atau reservasi tentang penawaran Valentine di JW Marriott Hotel Jakarta, silahkan hubungi:
Promo bersantap: Festive Desk di +62 21 5798 8888 atau WhatsApp di +62 811 5886111.
Promosi kamar: Hubungi (+62 21) 5798 8888 atau email mhrs.jktjw.reservation@marriotthotels.com,Website: www.jwmarriottjakarta.com