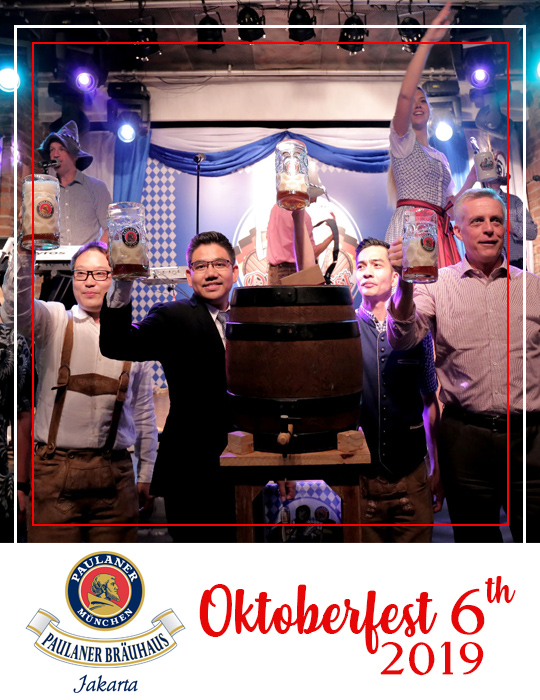 presented by

Paulaner Bräuhaus Set to Celebrate Its Sixth Oktoberfest!
Published by Sugar & Cream, Monday 16 September 2019
Text by Dira Rohmatun, images courtesy of Hotel Indonesia Kempinski Jakarta
The biggest for the brewery and the only truly authentic Oktoberfest in Indonesia
Paulaner Bräuhaus, salah satu restaurant di Hotel Indonesia Kempinski Jakarta yang menjadi satu-satunya pabrik pembuat bir Jerman otentik di Indonesia kembali merayakan festival bir terbesar di dunia, Oktoberfest, yang akan berlangsung pada 2 hingga 5 Oktober mendatang.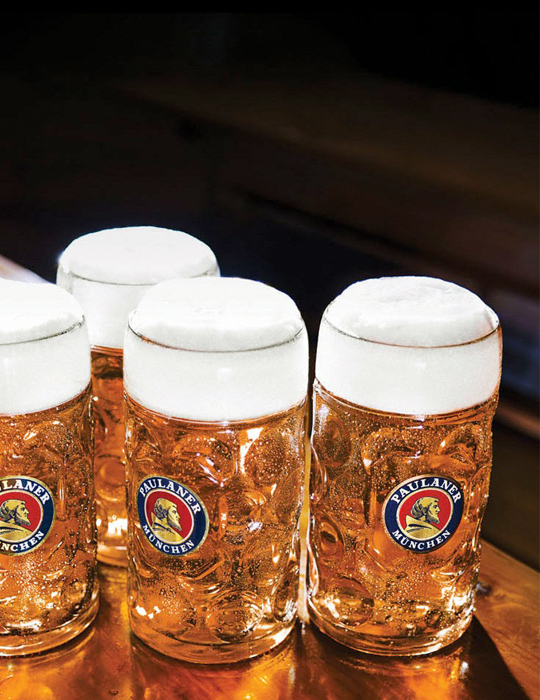 Acara yang paling dinantikan setiap tahun ini akan dirayakan dalam tradisi "Anstich", di mana liter pertama Oktoberfest Bier dibuat secara khusus oleh Arie Susanto, seorang the world's brewmaster dan satu-satunya di Indonesia. Keseluruhan bahan yang digunakan untuk membuat special brew diimpor langsung dari Munich dan dibuat di tempat pembuatan microbrewery Hotel Indonesia Kempinski Jakarta.
Untuk memuaskan permintaan para pelanggan setianya, Paulaner Bräuhaus memberikan sentuhan uber-fest yang lebih otentik seakan seperti di Bavaria dengan menghadirkan band terkenal dari Jerman, Edelweiss Power, yang akan menyemarakan acara ini dengan beragam permainan, kompetisi, tradisional musik, dan tentunya mengalunkan beragam lagu favorit untuk membuat suasana pesta semakin meriah.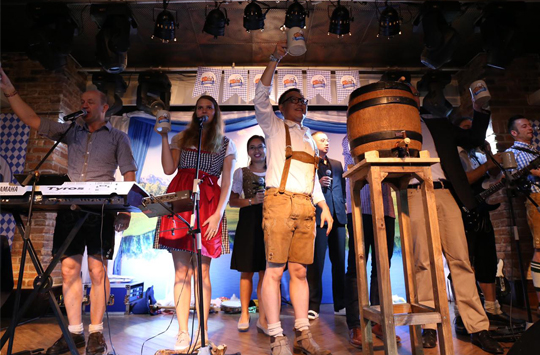 "This year's Oktoberfest will top and be even merrier than last year's, seeing the number of inquiries that we have received from our Oktoberfest lovers," ungkap Vinu John, Director of Food & Beverages Hotel Indonesia Kempinski Jakarta. "The traditions of having our waiters and waitresses wearing traditional lederhosen and dirndl dresses, barrel after barrel of beer, mouthwatering wurst and pork knuckle, and singing and dancing until the early hours will still be the highlights." Jelasnya.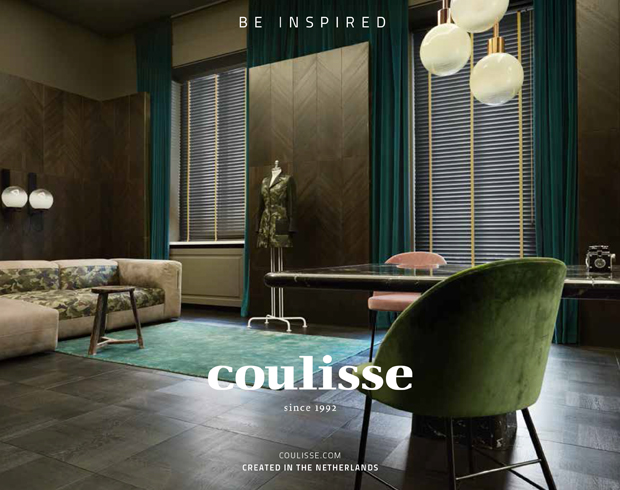 Presented by Coulisse
Keseruan Oktoberfest yang ke-6 ini dapat Anda ikuti dengan biaya seharga Rp 600.000 +++ bagi Anda yang ingin mengikuti festival pada 2 dan 3 Oktober; atau dengan harga Rp 650.000 +++ untuk Anda yang datang di tanggal 4 dan 5 Oktober 2019. Dengan harga yang dibandrol tersebut, Anda sudah dapat menikmati santapan sosis dan meat platters terfavorit, free-flow special-brew beer, a signature Paulaner Beer Mug, dan a guaranteed seat at a table. Tak hanya itu, Anda juga memiiki kesempatan untuk memenangkan grand prize berupa tiket penerbangan pulang pergi (Jakarta – Istanbul – Jakarta) dari Turkish Airlines. So, let's join and book your table now!