presented by
PADIGLIONE BRERA : CASE FURNITURE, SCP, VG&P AND ISOKON PLUS & RESIDENT
Published by Sugar & Cream, Monday 22 August 2022
Images courtesy of Padiglione Brera
Featuring Acclaimed Designers & Their Designs – Milan Design Week 2022
From the 6th to the 12th of June, PADIGLIONE BRERA partners with the British brands CASE Furniture, SCP, VG&P and Isokon Plus, alongside Resident from New Zealand, in the Major Cloister of San Simpliciano, a secret gem in the heart of the City.
The 16th Century Cloister is filled with discoveries from acclaimed designers and makers including AC/AL, Barber&Osgerby, Cheshire Architects, Ilse Crawford & Oscar Peña Angarita, Robin Day, Matthew Hilton, Jochen Holz, David Irwin, Simon James, Nazanin Kamali, Reiko Kaneko, Sarah Kay, Philippe Malouin, Jamie McLellan, Jasper Morrison, Patricia Perez, Tim Rundle, John Tree, Wilkinson & Rivera, Floris Wubben and Terence Woodgate.
In the gallery aside the Major Cloister and in the Minor Cloister other excellent names – Mino Caggiula Architects, EDIT Napoli (projects by ccontinua+mamt, Caterina Frongia, Alexander Kirkeby and Stamuli), ELE Keramos, EXTO, KINDOF, LAMBRETTA and NODUS – are showcasing the best in creativity, from architecture to accessories.
As for the Major Cloister, the projects of the brands CASE Furniture, ISOKON Plus, RESIDENT, SCP and VeryGood&Proper all denote a universal language, made of discreet elegance and beauty, resulting from a passion for research, sustainability, durability and versatility the Brands have in common.
CASE Furniture
The Dulwich high bar table, the Ella seats collection and the Marlow drop leaf table, designed by Matthew Hilton, as well as the Soft lamps, designed by Terence Woodgate, are the latest launches.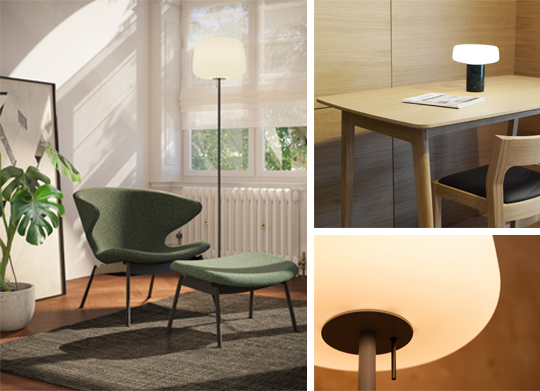 CASE are also showcasing pre-existing hits, among which are the Altura step/stool by Patricia Perez, the 675 chair by Robin Day, the Eos outdoor collection and the Kelston sofa range by Matthew Hilton, the Celine desk by Nazanin Kamali, the Narin folding chair and the Tanso outdoor collection by David Irwin.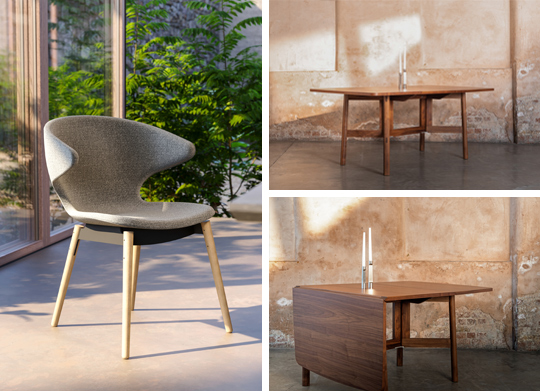 RESIDENT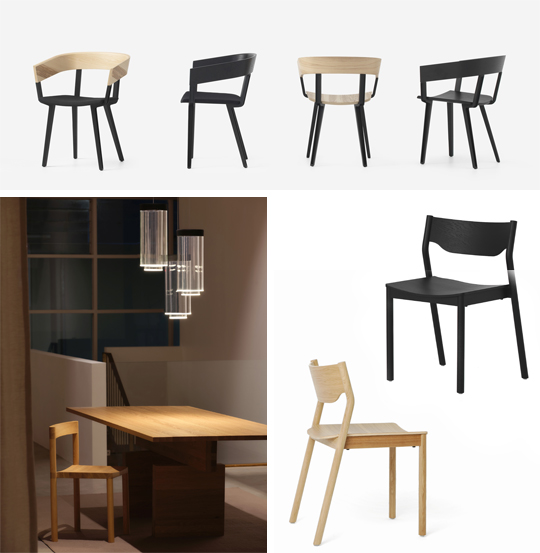 The brand new Ghost and the Hex 750 LED lamps, designed by Resident Studio; the Arcade modular sofa system, the Tangerine armchair and the Isabella chair, by Simon James; the Bloom table light, by Tim Rundle; the Parison table light, by Cheshire Architects; the Odin chair, by Jamie McLellan; the Offset collection (stool/side table, bench, coffee table), by Philippe Malouin.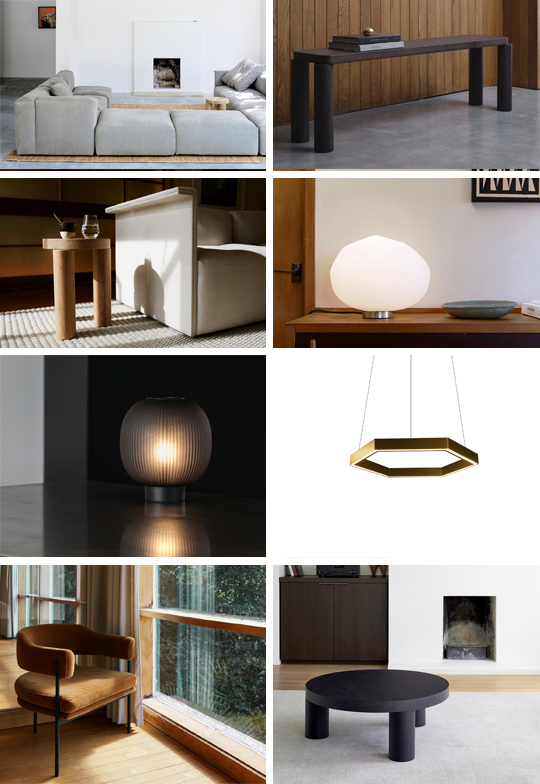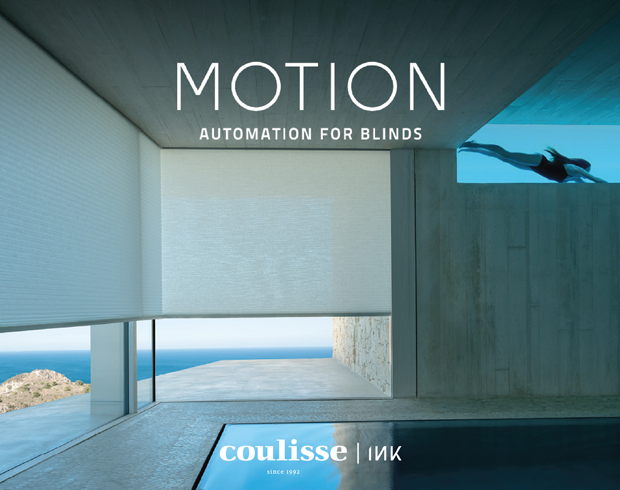 Presented by Coulisse | INK
SCP
The Ewelina reclining armchair by Matthew Hilton and the Camp armchair by Philippe Malouin, both absolute news; the Bruno armchair, designed by Ilse Crawford & Oscar Peña; the Group sectional seating system, by Philippe Malouin; the Mesa De Baile table and the Silla De Baile armchair by Wilkinson & Rivera; the Left & Right side tables, designed by Crawford & Peña.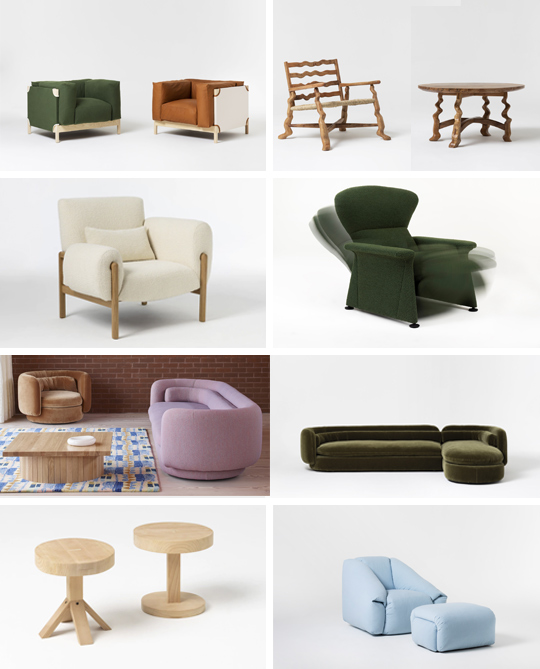 VERY GOOD & PROPER
For the ISOKON Plus collection, the 25th Anniversary Edition Loop coffee table, designed by Barber&Osgerby and the Iso-Lounge cantilever chair, designed by Jasper Morrison.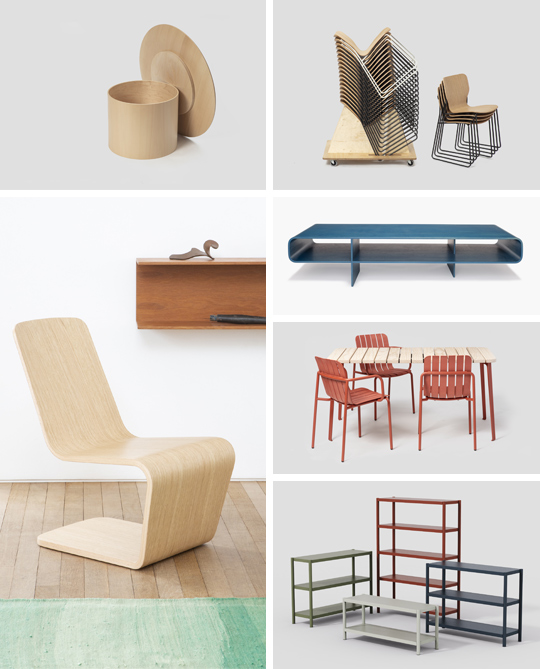 For the Very Good & Proper collection, the Pino Super Stacker chair, designed by John Tree, the Drum coffee table and the Non-Stop shelving system, designed by Team VG&P, as well as the Latte outdoor chair, designed by AC/AL (Amandine Chhor and Aïssa Logerot) and the Canteen Outdoor table, designed by Team VG&P.