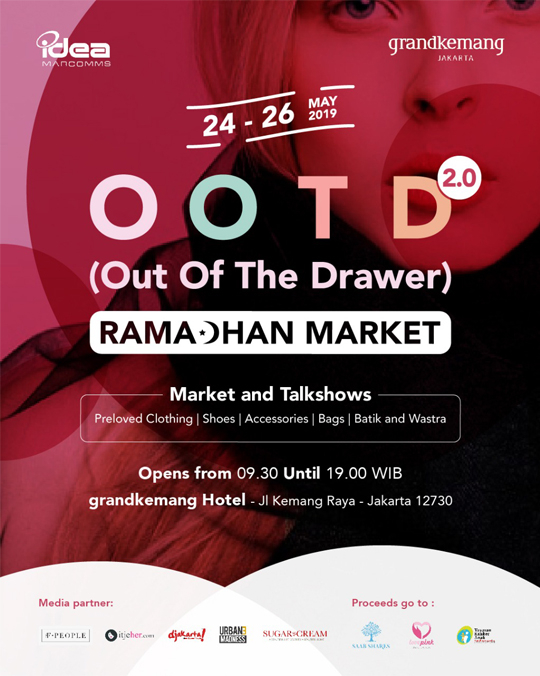 presented by

Out of The Drawer (OOTD) – Ramadan Market
Published by Sugar & Cream, Monday 20 May 2019
Text by Auliya Putri, Images Courtesy of Idea Marcomms
@ grandkemang Hotel, 24 – 26 May 2019
Out of The Drawer (OOTD) is back with more things to be expected!
Mulai tanggal 24 – 26 Mei 2019 di grandkemang Hotel, OOTD mengundang Anda kembali untuk hadir dalam beragam aktivitas mulai dari berbelanja, hingga talkshow. Lebih banyak vendor yang berpartisipasi, makin banyak juga pilihan barang yang bisa Anda temu, mulai dari preloved goods sampai koleksi terbaru, semuanya ada di sini. Dan bersama Yayasan Kanker Anak Indonesia dalam edisinya kali ini, OOTD mengajak Anda untuk berbelanja sekaligus beramal untuk membantu anak-anak Indonesia pengidap kanker mendapatkan obat yang layak.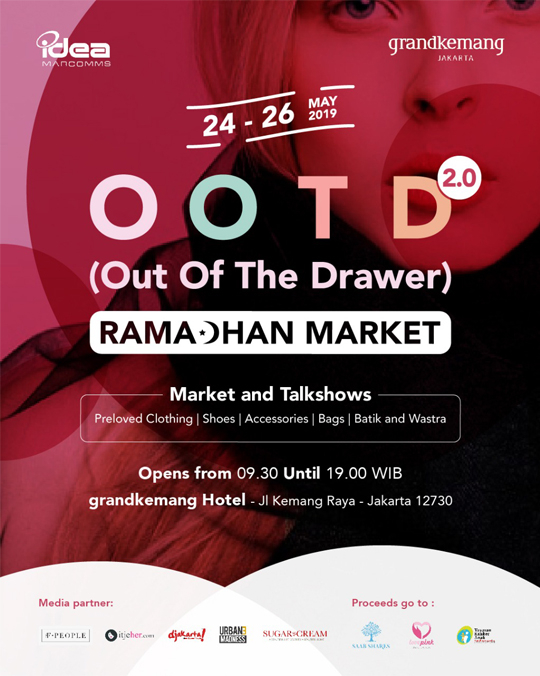 Yuk ajak teman dan keluarga Anda untuk mengunjungi OOTD di grandkemang Hotel akhir pekan ini. Sampai jumpa!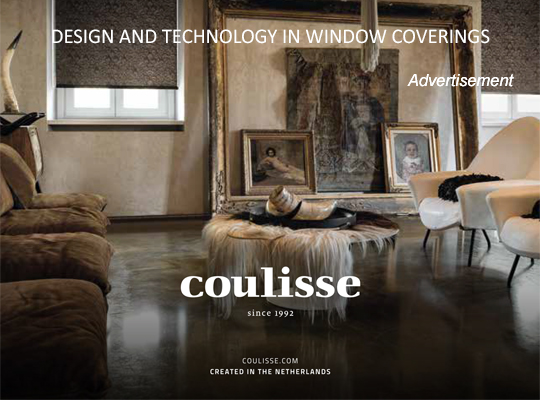 Presented by Coulisse