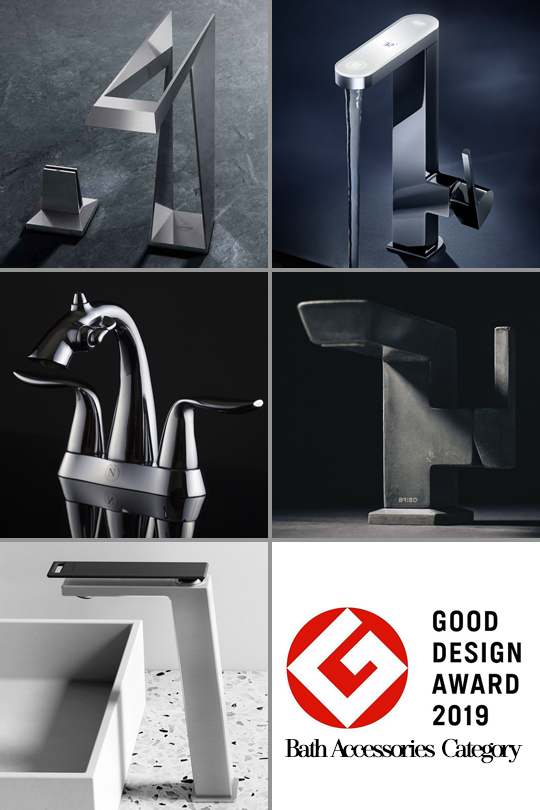 presented by

Our 5 Best Selections from Good Design Awards 2019 in Bath Accessories Category
Published by Sugar & Cream, Wednesday 29 January 2020
Teks Dinda Bestari, Image courtesy of Good Design Awards
Bath/Accessories Category
Vettis™ Concrete Single-Handle Faucet 2014-2018
Designers: Studio i3, Brizo Kitchen & Bath Company, Indianapolis, Indiana, United States of America
Manufacturer: Brizo Kitchen & Bath Company, Indianapolis, Indiana, United States of America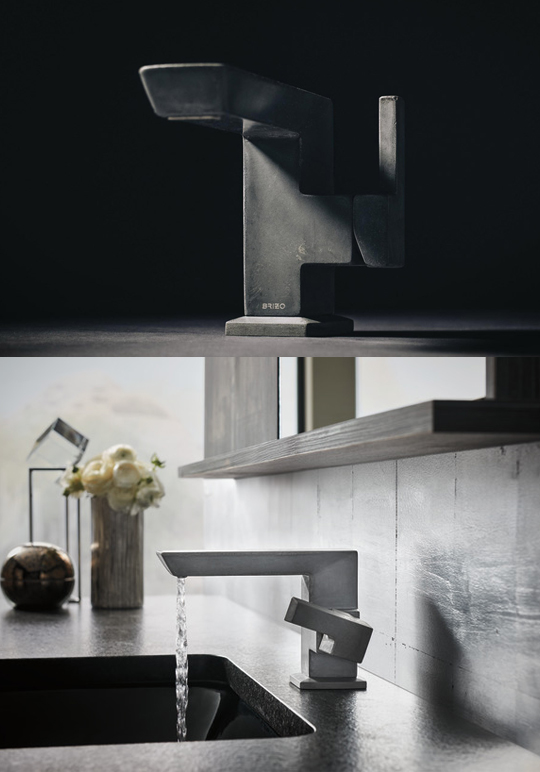 Vettis™ Concrete Single-Handle Faucet

Vettis™ Concrete Single-Handle Faucet edisi terbatas ini merupakan karya menakjubkan, menampilkan desain dan material yang inovatif. Faucet ini terinspirasi oleh kekuatan alam, menafsirkan kembali estetika air terjun menggunakan unsur-unsur alami dan menghadirkan suara gemericik air, serta tampilan unfinished  sehingga concrete tampak  begitu indah.  Tim Brizo bekerja sama dengan pematung Christopher Shannon, dengan cermat membuat setiap keran di Studio British Columbia , menggunakan concrete dengan metodologi canggih kemudian dikembangkan dan diuji kembali oleh Brizo selama empat tahun. 'Serat' yang tertanam memperkuat bentuk terpahat dari setiap dimensi, sementara concrete berkinerja sangat tinggi memberikan fluiditas dan kekuatan untuk menciptakan sudut yang menakjubkan.
Simak juga apresiasi Brizo melalui Le Chateau Living, Jakarta untuk 3 arsitek ternama Indonesia yaitu Andra Matin, Budi Pradono, dan Yori Antar di sini.
Brizo tersedia melalui Le Chateau Living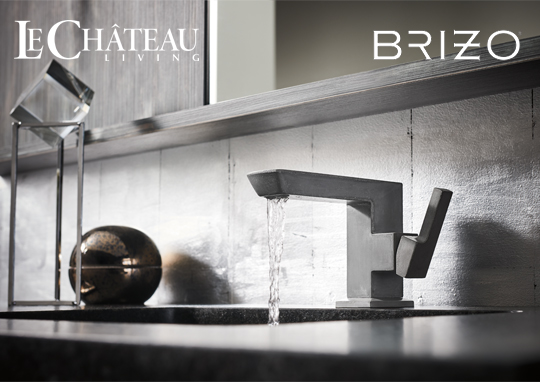 Presented by LeChateau Living
Zimi Faucet Collection 2019
Designers: Phoenix Tapware Design, Phoenix Tapware, Bayswater, VIC, Australia
Manufacturer: Phoenix Tapware, Bayswater, VIC, Australia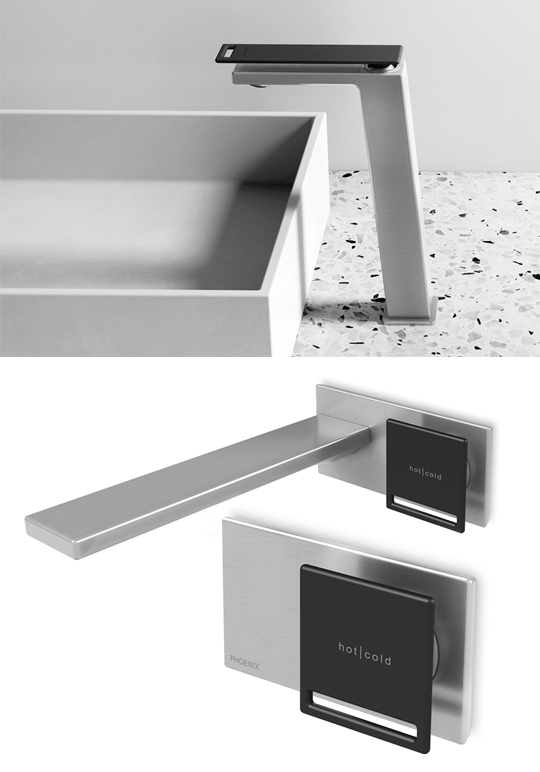 Zimi Faucet Collection

Jajaran faucet Zimi membuat bold statement di kamar mandi modern. Setiap tepi elemen persegi panjang telah 'dilunakkan' dengan jari-jari mesin yang presisi dan konstan. Efeknya kuat tapi taktil. Semakin dekat, pengguna semakin senang dengan detail kecil tapi indah yang menunjukkan tingkat presisi dan kualitas tinggi. Outlet ini mendorong batas teknologi casting dengan profil ultra yang memungkinkan proporsi panjang dan ramping. Koleksi ini juga memungkinkan banyak warna dan sentuhan akhir. Mangkuk faucet memiliki lapisan chrome, black, dan brushed nickel-plated finishes, sementara powder coated handles dapat disesuaikan dengan  interior gaya kontemporer.
GROHE Allure Brilliant Icon 3D 2018-2019
Designers: Grohe Design Team, Grohe AG., Düsseldorf, Germany
Manufacturer: Grohe AG., Düsseldorf, Germany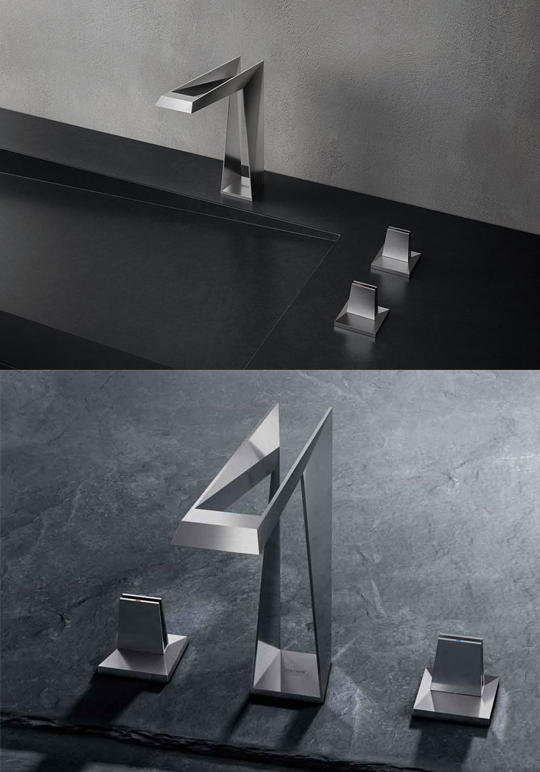 GROHE Allure Brilliant Icon 3D

Icon 3D metal-printed faucets merupakan interpretasi ulang dari koleksi Allure Brilliant dan Atrio dengan menjelajahi dan mendorong batas-batas pencetakan logam 3D. Hasilnya adalah perpaduan teknologi dan pengerjaan mutakhir serta secara visual bagaimana pencetakan logam 3D dapat memengaruhi generasi desain. Dengan pengalaman lebih dari delapan puluh tahun, produk GROHE ini tidak hanya menghemat sumber daya tetapi juga menyediakan pengalaman interaktif baru dengan air. Dinding ultra-tipis dari GROHE Atrio Icon 3D dan interior berongga dalam siluet GROHE Allure Brilliant membuat aliran air terlihat seperti ilusi optik yang magis. Sedangkan, Faucets of the two lines menjadi sorotan estetika dan tersedia dalam raw steel finishing.
GROHE Plus 2018-2019
Designers: Grohe Design Team, Grohe AG., Düsseldorf, Germany
Manufacturer: Grohe AG., Düsseldorf, Germany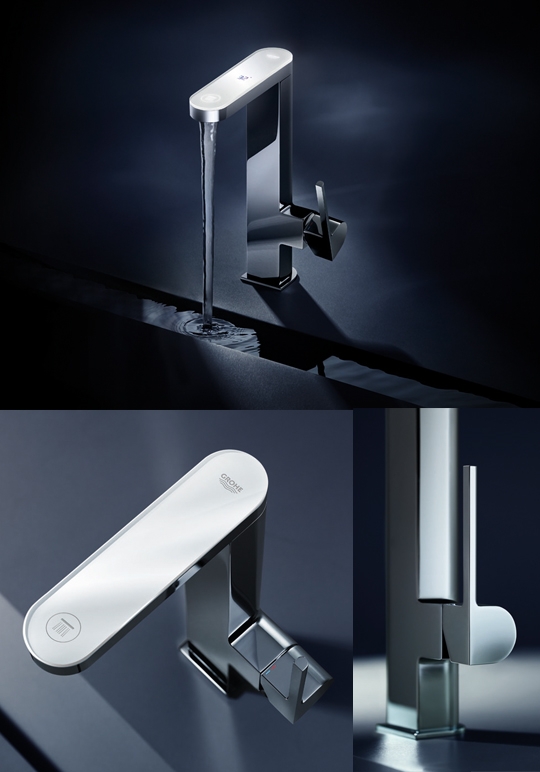 GROHE Plus

Koleksi ini memiliki desain  bulat dan persegi yang merupakan hasil garis geometris dengan detail yang jelas dan tepat. Sementara permukaan depan mewakili karakter arsitektur, bagian belakang mewakili keanggunan lembut. GROHE Plus memiliki rancangan ini begitu berani, percaya diri dalam segi arsitektur. 'Arc' adalah elemen kunci dari garis ini yang mewakili warisan dan bentuk terkuat yang digunakan dalam arsitektur. Elemen kunci ini digunakan dalam setiap detail tunggal dalam lini ini. GROHE Plus memiliki design statement yang sangat terarah, dengan kecerdasan digital serta memudahkan para konsumen untuk menggunakannya. GROHE Plus: smart features and a bold yet confident design statement!
Nasoni Da Vinci Fountain Faucets 2017-2019
Designers: Steve Waddell and Noah McNeely, Nasoni, Suffolk, Virginia, USA
Manufacturer: Nasoni, Suffolk, Virginia, USA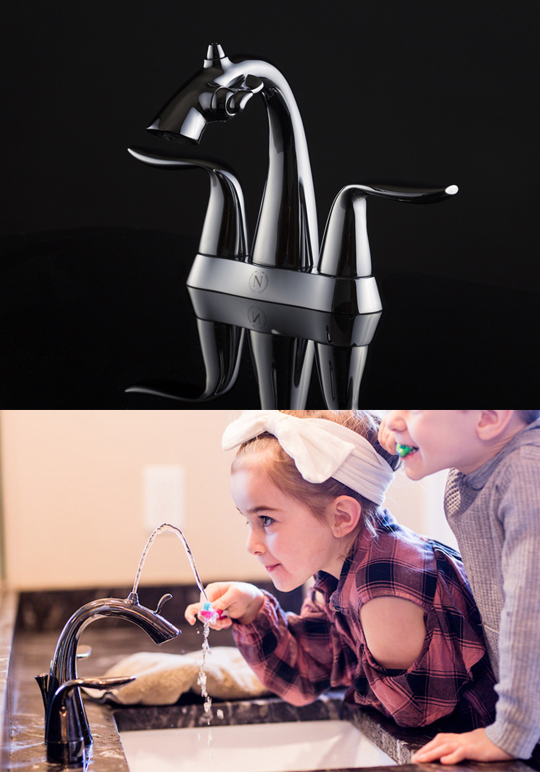 Nasoni Da Vinci Fountain Faucets

Koleksi Nasoni Da Vinci Fountain Faucets yang revolusioner, merupakan produk faucet kamar mandi yang dipatenkan dan tersedia dalam dua versi, Centerset 4″ dan 8″. Da Vinci, lini faucet inovatif dari Nasoni menggabungkan kenyamanan mancurnya air dengan pesona kontemporer dari perlengkapan wastafel yang canggih. Dibuat dari kuningan padat kelas premium, setiap model memberikan tingkat daya tahan yang akan bertahan dalam ujian waktu. Pelapis PVD ultra-eksklusif mencegah noda dan korosi dan memastikan bahwa faucet Anda akan selalu tetap berkilau seperti baru.