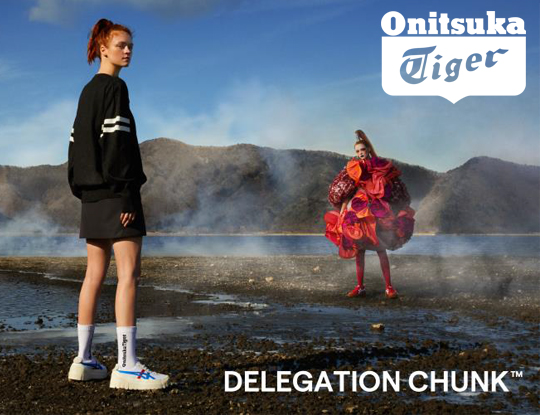 presented by

Onitsuka Tiger Launches The Impressive DELEGATION CHUNK™
Published by Sugar & Cream, Monday 04 May 2020
Text by S&C, images courtesy of Onitsuka Tiger
Available in April 2020
Apa kata pepatah "Good shoes take you good places."  atau " I'm not afraid of heights, have you seen my shoes?-Carrie Bradshaw?" Anda harus yakin, alas kaki yang terdengar sederhana justru adalah pendongkrak penampilan utama Anda.
Usai pandemik coronavirus ini, saatnya memanjakan diri dengan memberikan hadiah terbaik bagi diri sendiri. Why not new sneakers? Free style, kasual, relak dengan kenyamanan luar biasa, apalagi ditopang dengan ketebalan yang ekstra siap memanjakan aktivitas padat hari Anda.
Bersiaplah dengan kehadiran sepatu teranyar didapuk dengan nama Delegation Chunk™ dari Onitsuka Tiger yang mampu menjadi pilihan gaya mengesankan Anda. Delegation Chunk™ merupakan koleksi kontemporer menyatukan fesyen, olahraga, warisan dan teknologi.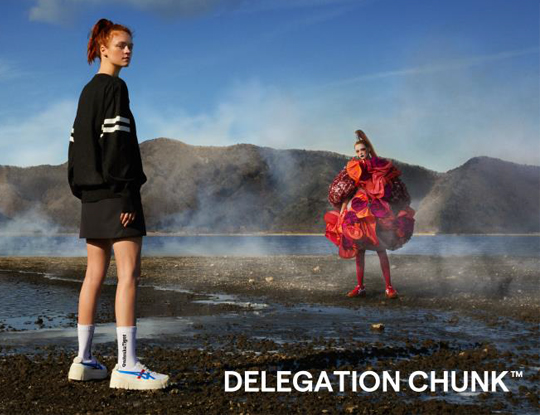 Memiliki kombinasi istimewa yaitu hybrid antara penampilan klasik bagian atas dengan unit sol tebal didukung teknologi fusegel™ yang ringan dan empuk serta tambahan bantalan OrthoLite™ X-40 sebagai innersole.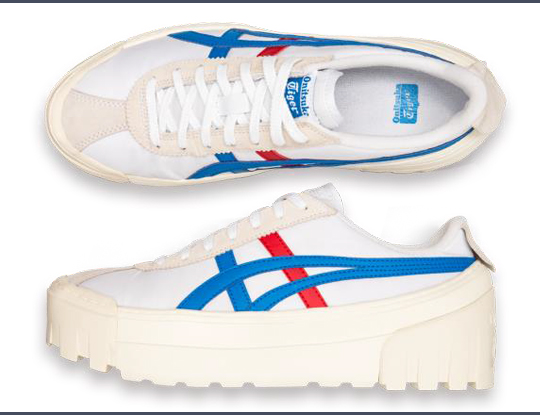 Kesan sporty terlihat dari desain bagian atas. Dirancang sama persis dengan sepatu MEXICO DELEGATION™, model kebangkitan sepatu delegasi yang dikenakan oleh tim Jepang saat Olimpiade Meksiko 1968.

Sedangkan ketebalan sol meniru seri Chuncky Runner™ Onitsuka Tiger yang diluncurkan musim gugur 2019 lalu dan terinspirasi oleh gaya sepatu 'platform' yang pernah mendominasi dunia pada 1990-an.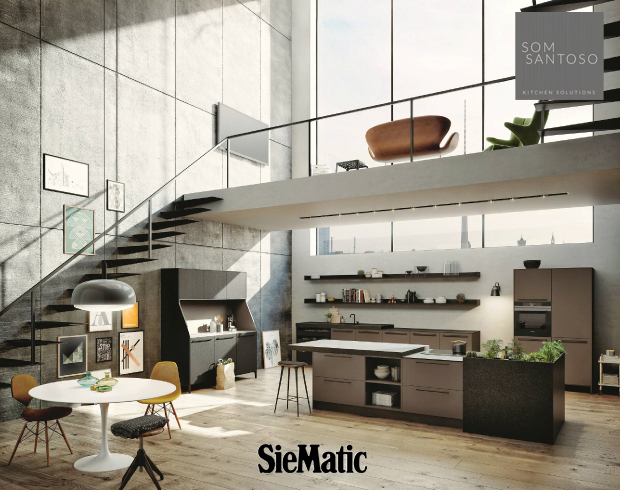 Presented by Som Santoso
Apakah Onitsuka Tiger ingin Anda tampil sporty namun dengan 'platform' yang nyaman dan tidak canggung? Bisa jadi sepatu Delegation Chunk™ dari Onitsuka Tiger pilihan tepat untuk mengekspresikan petualangan Anda di 2020 ini.

Koleksi Delegation Chunk™ tersedia di butik-butik tertentu Otnisuka Tiger termasuk online daring.