Revivalitas Estetika Masa Lampau
Rumah Rinjani di Malang beralih rupa dan mengekspansi fungsi dari rumah tua bergaya kolonial menjadi sebuah tempat tinggal yang memaksimalkan derajat keelokan estetika interior dan kenyamanan hunian. Menitik beratkan pada memaksimalkan derajat keelokan rumah tua merupakan eksplorasi terbaru bagi desainer interior Severiano, pendiri Domus Living Studio.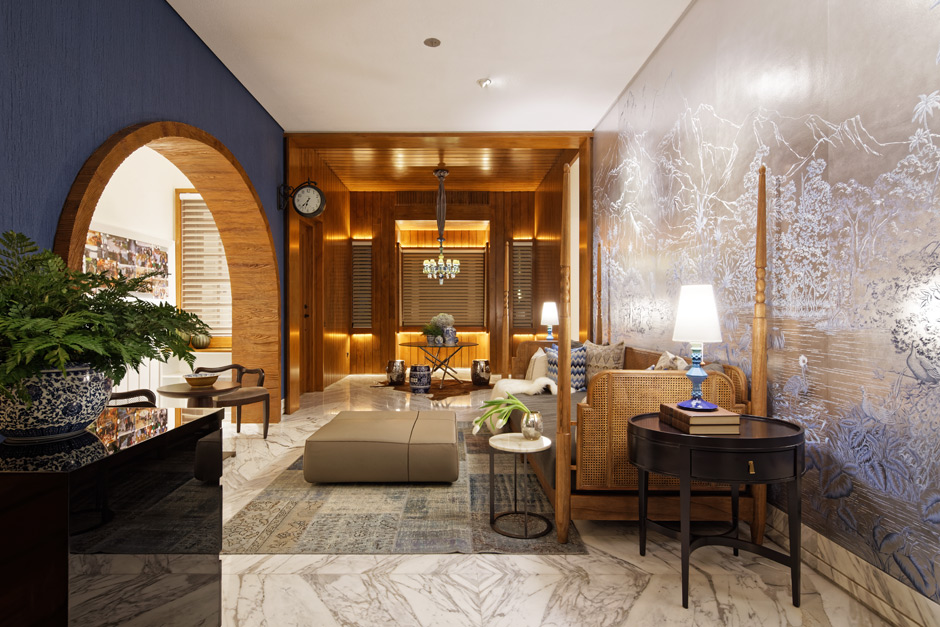 The Living Room in the Guest House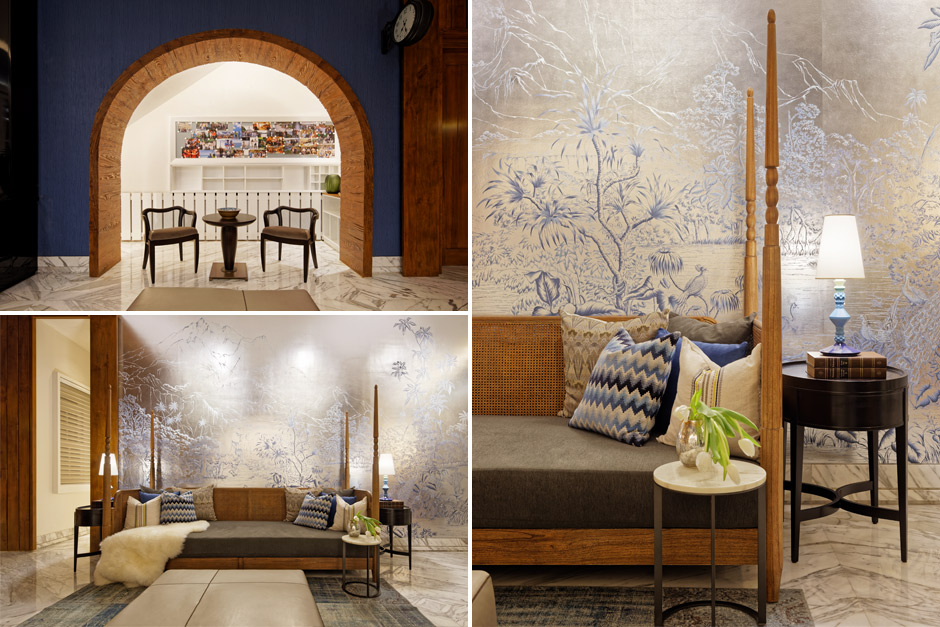 Living room utama maupun living room yang berada rumah kedua (guest house) dirancang dengan istimewa, menampilkan dinding besar dengan wallpaper memukau oleh de Gournay yang dilukis tangan. Ke duanya memiliki tema berbeda yaitu menampilkan spirit chinoiserie dalam aura berwarna biru untuk di living room di guest house. Untuk living room rumah utama, pemilik memilih kerindangan pohon willow (dedalu).
Hand Painted Wall Paper from de Gournay by Amethyst Interior Solution. Daybed by Box Living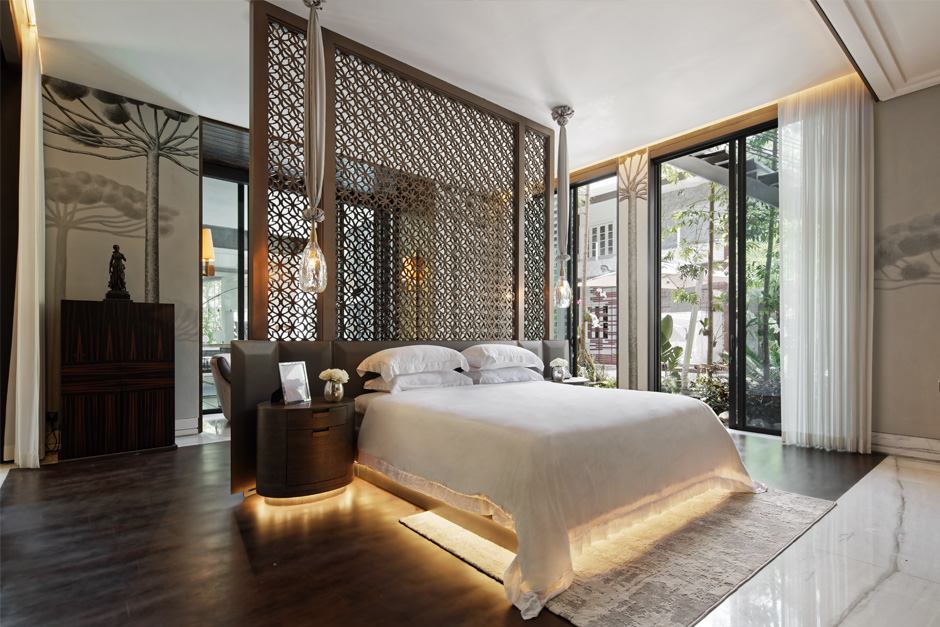 The Master Bedroom with led lighting installed under the bed.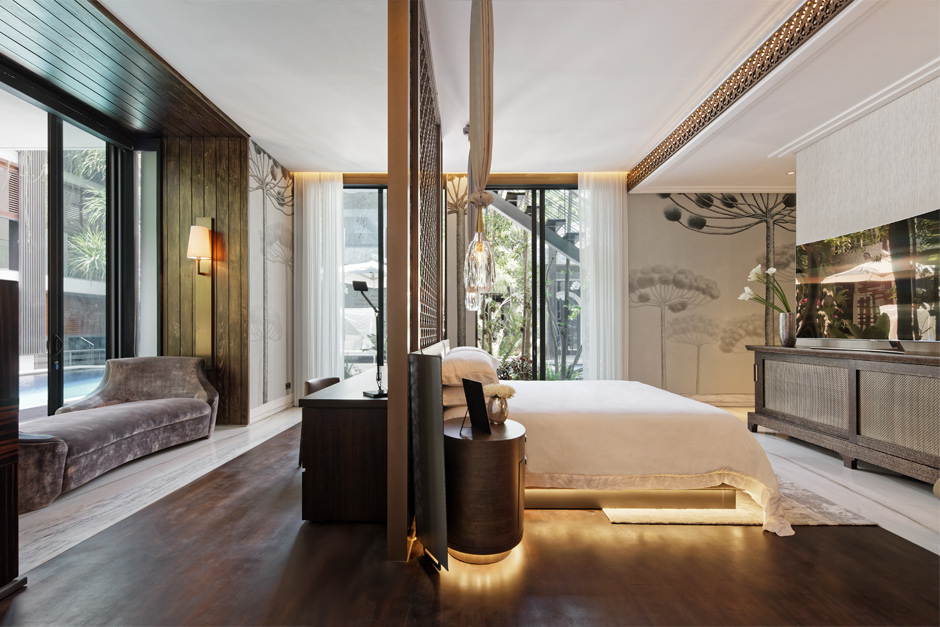 Sofa from Promemoria, Bed from Flexform, Bedside Table from Maxalto, Sideboard/TV Cabinet by Promemoria
Untuk tempat tidur utama di master bedroom di sekeliling bawah tempat tidur diberi pencahayaan, sementara di belakang tempat tidur terdapat sebuah meja yang dipisahkan oleh screen divider ukiran yang menerawang. Tak kalah menarik dibelakangnya pun di letakan sebuah sofa yang elok dengan jendela kaca yang lebar menghadap taman belakang. Dinding kamar utama turut tak luput dari sentuhan artistik yaitu berupa lukisan tangan karya seniman asal Surabaya.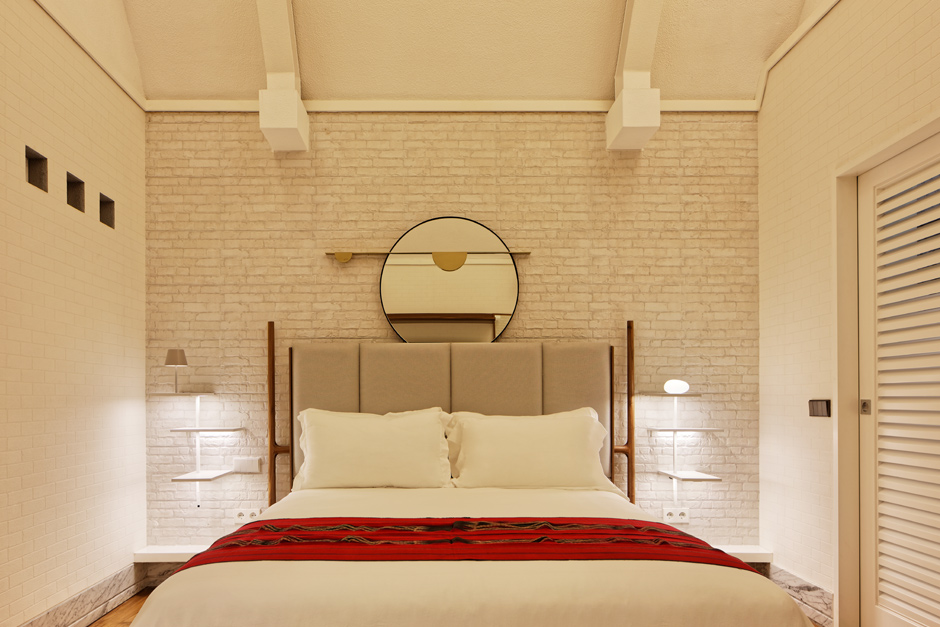 The Guest Bedroom No.2. Bed by Interni Cipta Selaras, Lights by Vibia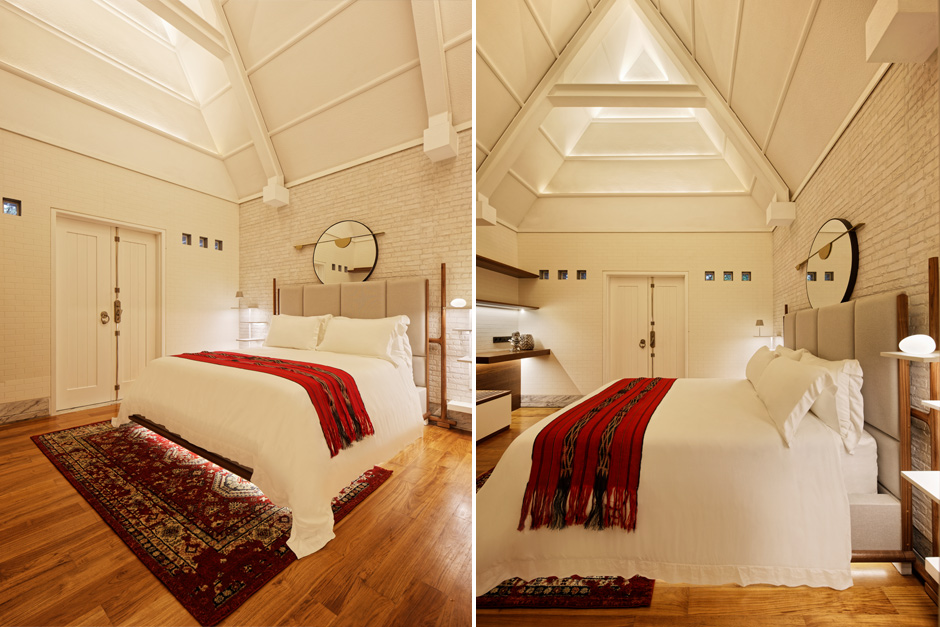 Rumah utama di sisi kiri yang terdiri dari dua lantai juga dilengkapi dengan living room dan tiga kamar tidur yang diperuntukkan bagi para tamu yang ingin bermalam. Beranjak ke rumah di bagian belakang, bangunan ini lebih difungsikan sebagai area komunal dan dilengkapi dengan sarana peribadatan.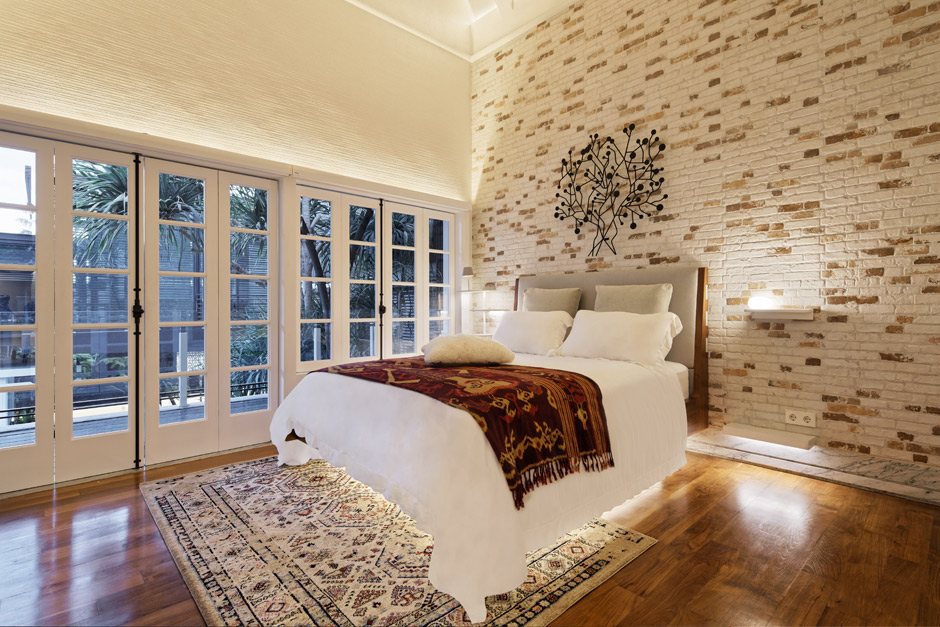 The Guest Bedroom No.3. Bed by Interni Cipta Selaras. Rug by Fio. Light by Vibia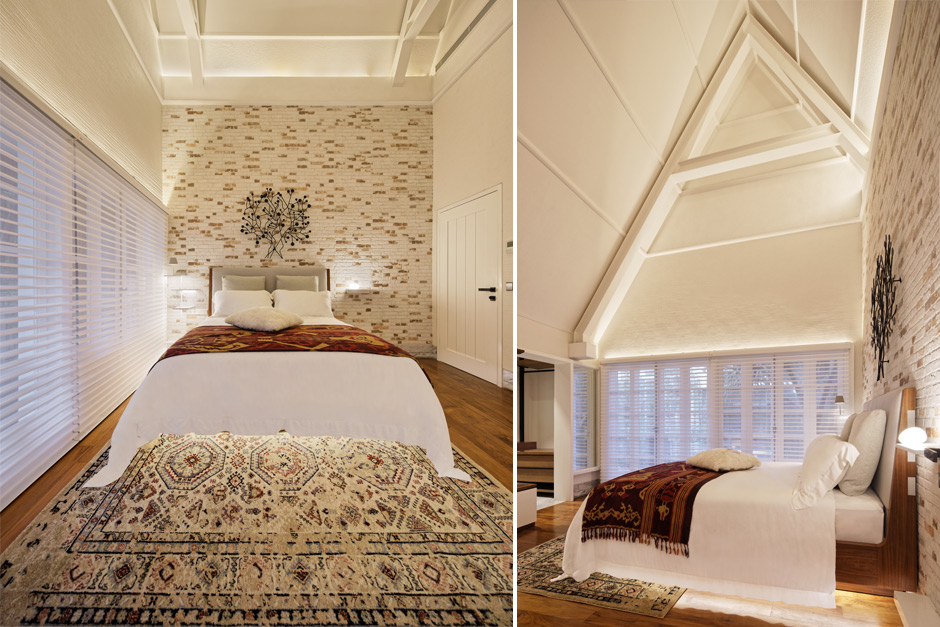 The Guest Bedroom No.3
Menelusuri sudut-sudut hunian, nuansa masa lalu masih begitu kental terasa di Rumah Rinjani, berkelindan dengan imbuhan modernitas seperti pilihan furnitur dan lampu yang mengedepankan desain khas Italia. Romantisme masa lalu terbangun kembali secara elok, modern dan eklektik melalui pilihan objek dan furnitur hasil diskusi sang desainer dengan pemiliknya. Wajah baru ini mengontribusikan kehangatan bagi ruang kehidupan baru dalam hunian ini.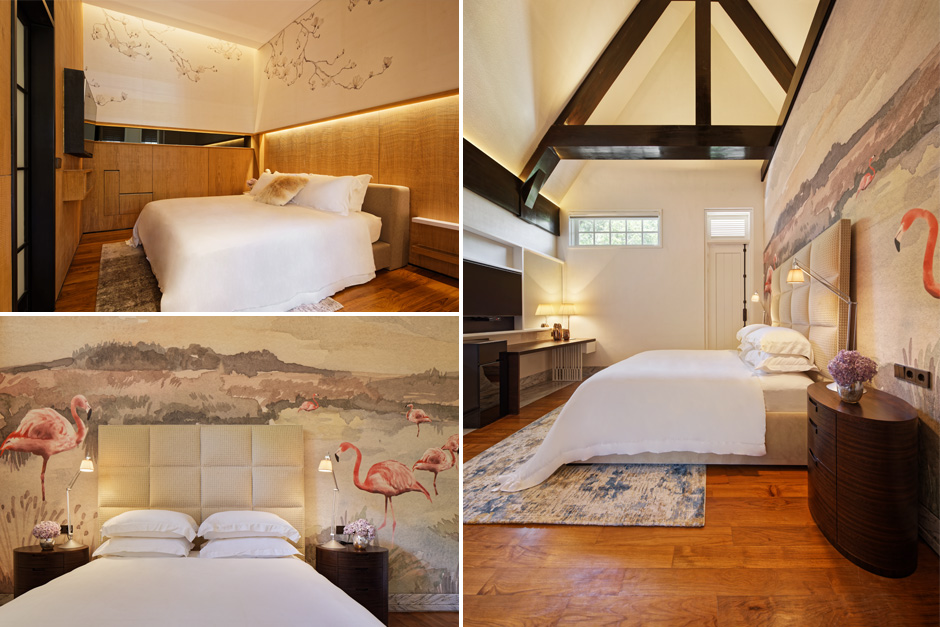 Bed by Fendi Casa. The top bedroom, wallpaper by Goodrich. Wall painting (Flamingo) by Sekata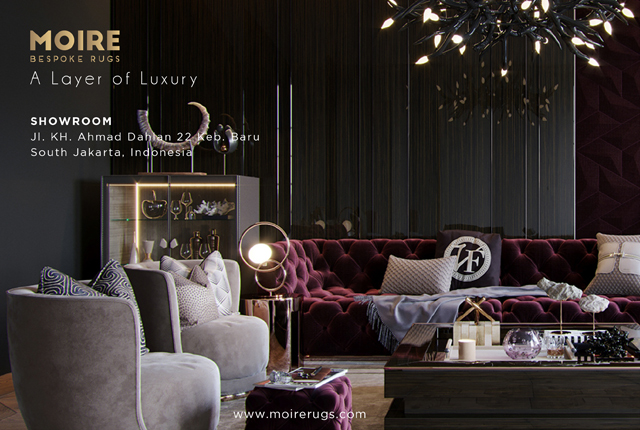 Presented by MOIRE Rugs
Satu hal lagi, menilik bagian tak kalah penting dari Rumah Rinjani ini adalah keasrian taman meliputi halaman depan rumah hingga pelataran terbuka ditengah kedua hunian. Lansekap yang tertata sangat artistik dengan komposisi detil berbagai jenis tanaman tidak lain adalah hasil dedikasi tinggi sang pemilik rumah untuk menyempurnakan keasrian hunian ini.
The Kidroom. Desk Chairs by Promemoria. Rug by Stepevi. Coffee Table by B&B Italia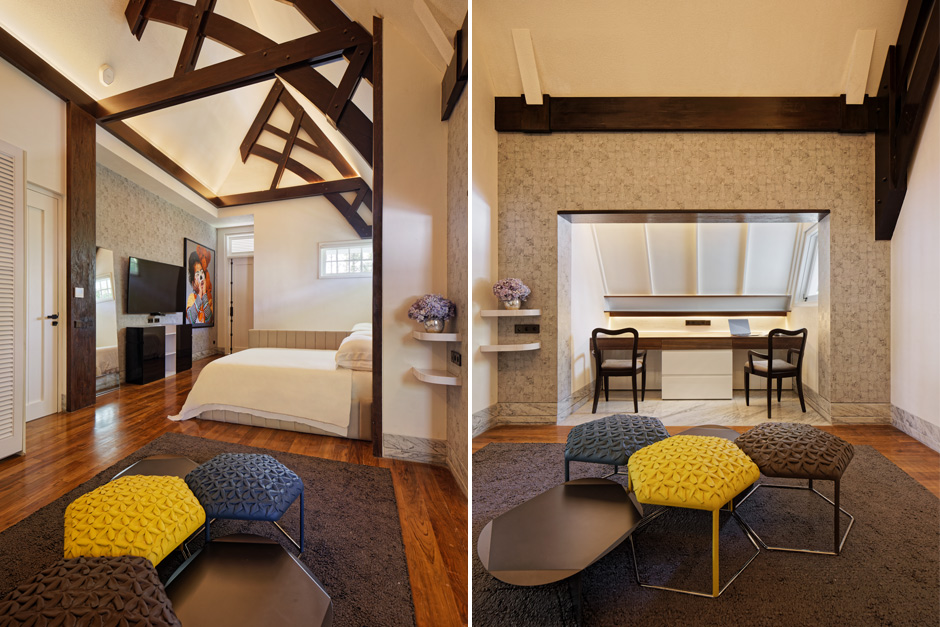 Grand Children Bedroom
– Luas bangunan: 2.437 m2
– Luas tanah: 2.083 m2
– Furnitur: Designclopedia, Moie, Box Living, Ambiente, Joyluck Living Bali
– Kitchen : Leicht Kitchen (Heim)
– Interior Contractor : Interni Cipta Selaras
– Aksesori interior: Haim Maison, Elite Cipta Graha, Fio Rugs
– Lampu: Vastu Home
– Wallpaper: De Gournay (Amethys Interior Solutions), SAGA Interior Surabaya, Goodrich, Sekata Living
– Tirai: SAGA interior Surabaya, Abcon
– Lantai: SAGA Interior Surabaya
– Jumlah kamar tidur: 7 + 1
– Jumlah kamar mandi: 8
– Jumlah dapur: 2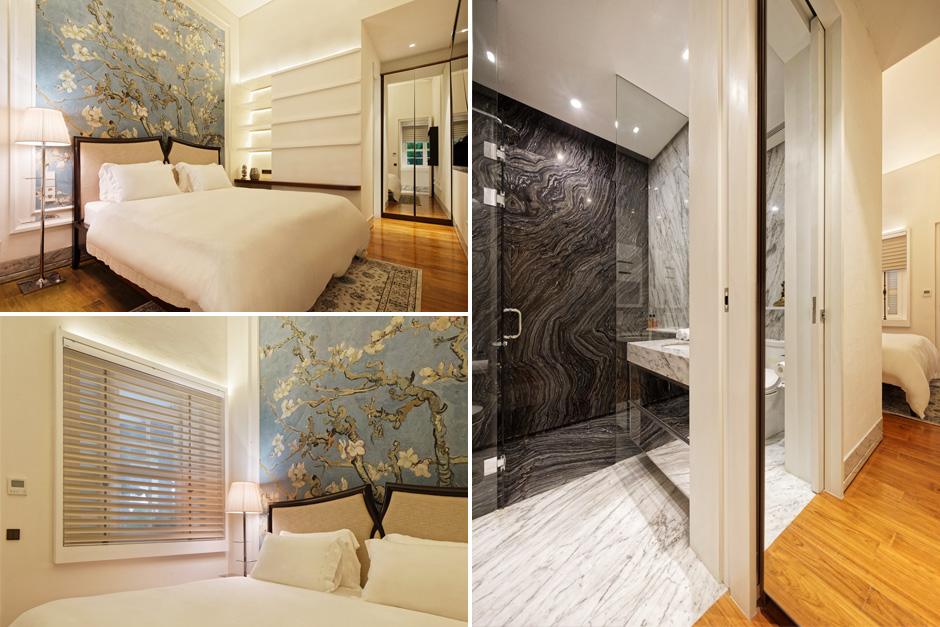 Guest Bedroom No.1. Bed by Moie. Floor Lamp by Flos. Wallpaper by Goodrich