Revivalitas Estetika Masa Lampau
Rumah Rinjani di Malang beralih rupa dan mengekspansi fungsi dari rumah tua bergaya kolonial menjadi sebuah tempat tinggal yang memaksimalkan derajat keelokan estetika interior dan kenyamanan hunian. Menitik beratkan pada memaksimalkan derajat keelokan rumah tua merupakan eksplorasi terbaru bagi desainer interior Severiano, pendiri Domus Living Studio.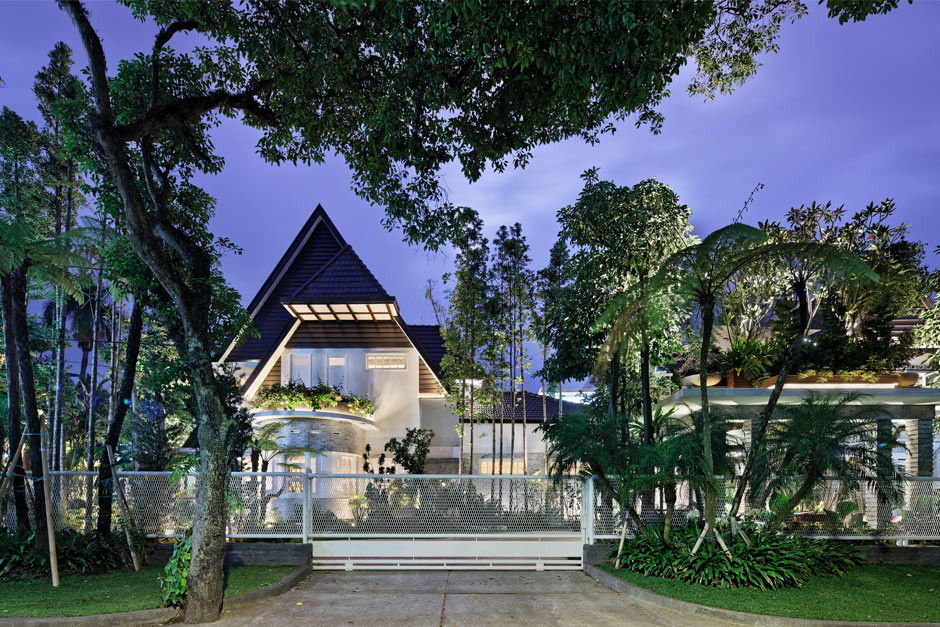 Facade of Rumah Rinjani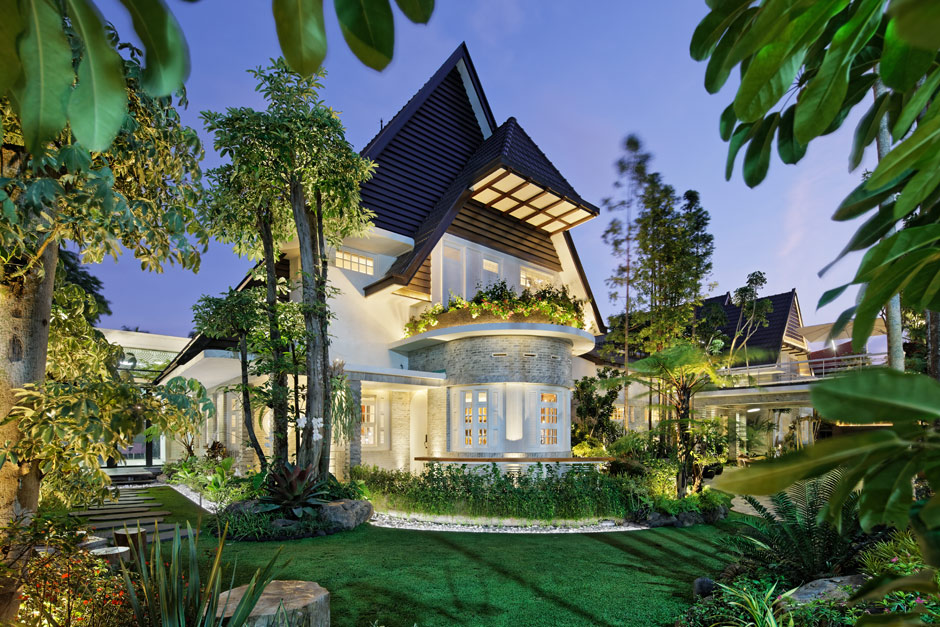 Merenovasi bangunan tempat tinggal bukanlah sekadar mengubah tampilannya menjadi lebih cantik, tetapi lebih kepada menyuntikkan aliran kehidupan yang baru untuk meningkatkan pengalaman visual, emosi, hingga spiritual. Ketika sebuah rumah tua dengan arsitektur dan interior kolonial kembali dihidupkan dengan sentuhan kontemporer dan modernitas, ia tidak lantas tercerabut dari identitas aslinya. Meski kini hadir dengan wajah dan spirit baru, Rumah Rinjani masih melestarikan elemen-elemen masa lampau yang masih relevan dengan situasi kini.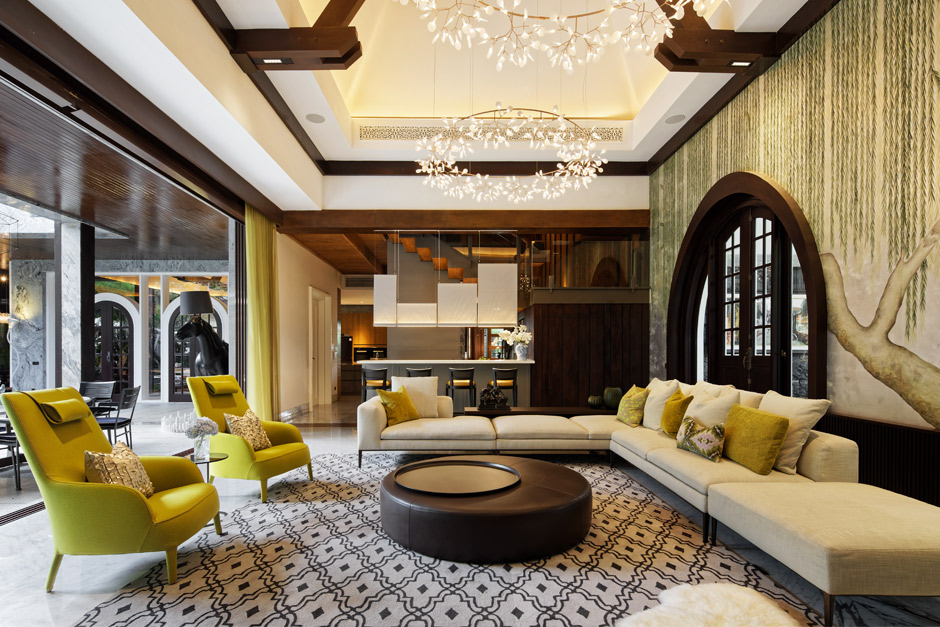 The Main Living Room. Sofa Set by B&B Italia, Carpet by Stepevi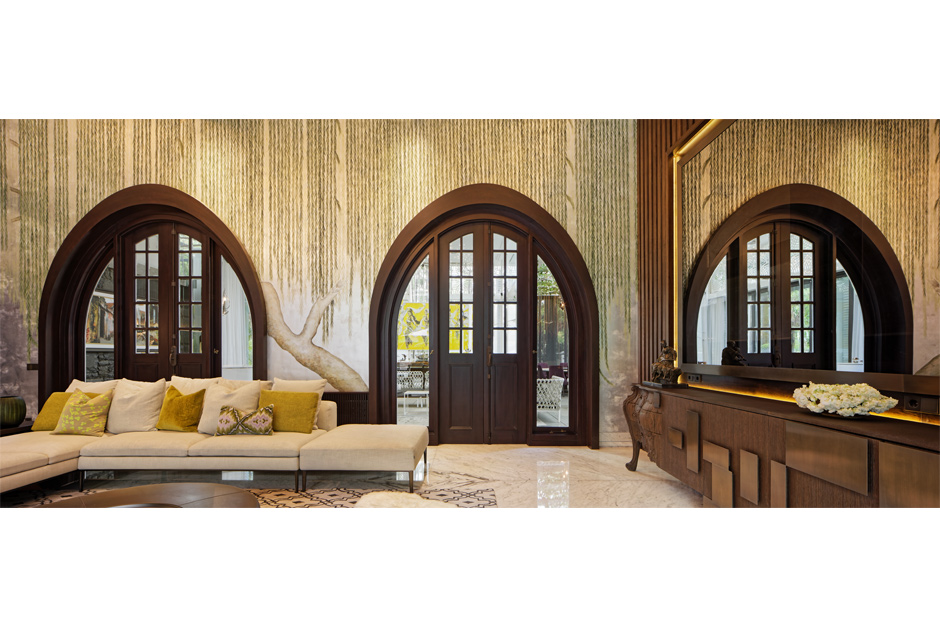 Hand Painted Wall Paper from de Gournay by Amethyst Interior Solution. Doors and Windows by Interni Cipta Selaras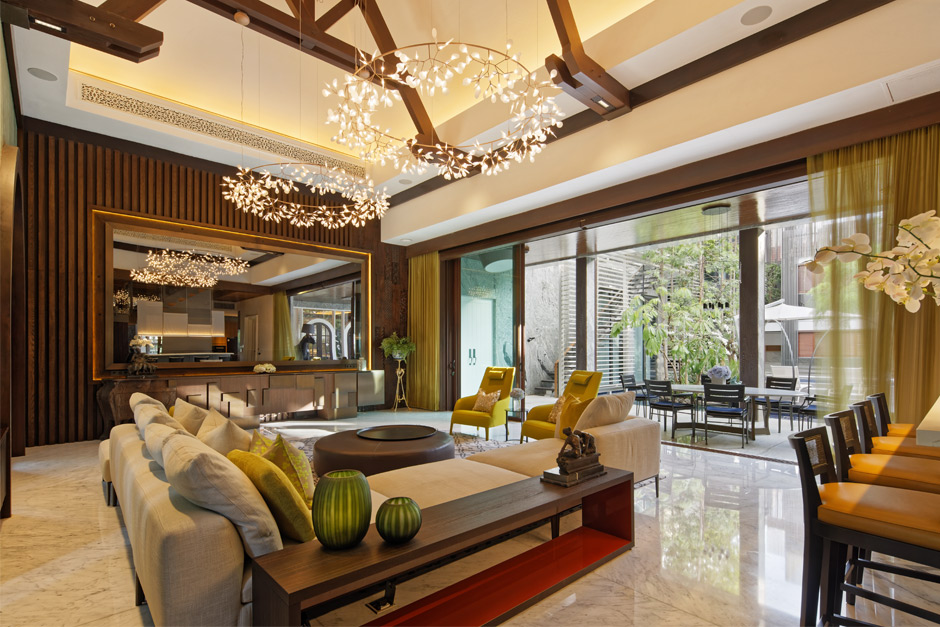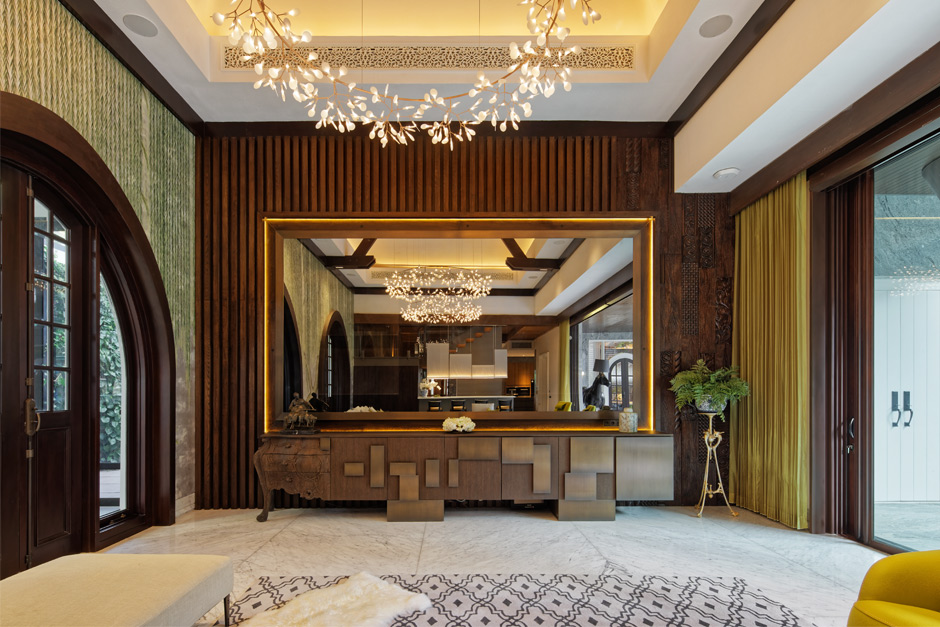 Heracleum chandelier by MOOOI, A Special Customized Cabinet 'Evolution' by Emmemobili,A Special Customized Mirror with Embedded LED Screen by Promemoria.
Proses renovasi rumah ini mulai dilakukan sejak 2012 dan berakhir pada 2018 silam, dengan penataan interior yang dipercayakan kepada desainer interior Severiano dari Domus Living Studio.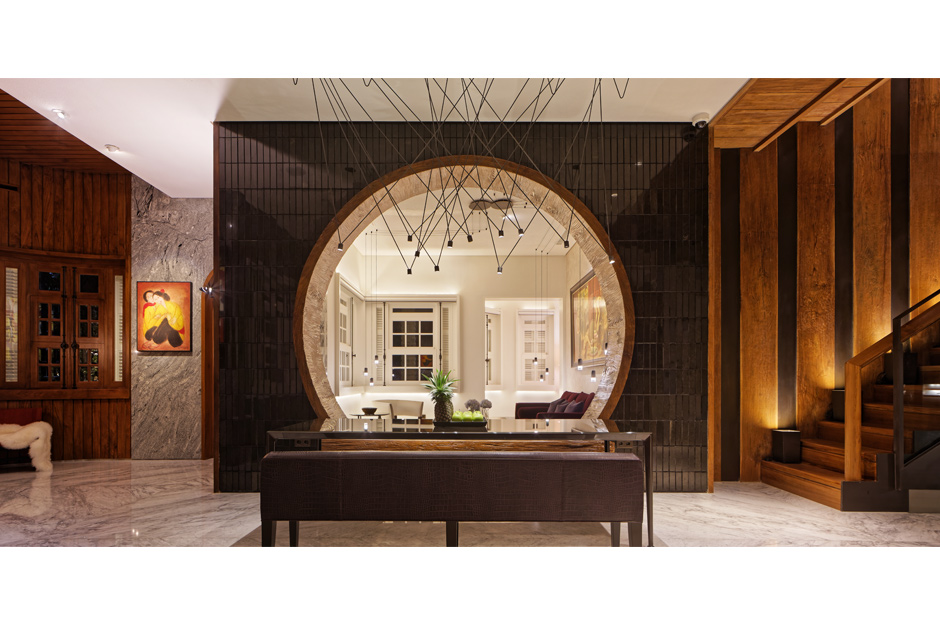 Vibia Light, Bench by Promemoria, Table by B&B Italia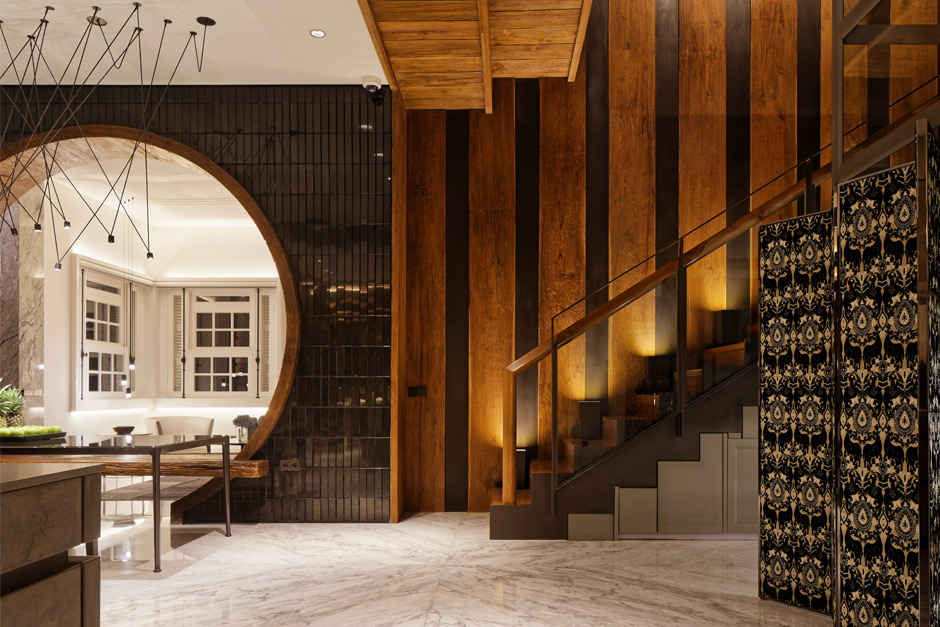 Screen Divider/Partition by Fendi Casa
Bentuk asli bangunan tetap dipertahankan. Upaya pembaharuan dan peremajaan lebih difokuskan pada penggantian bagian-bagian yang sudah usang dan tidak layak. Mulai dari mengganti lantai, atap, pintu, jendela, hingga furnitur.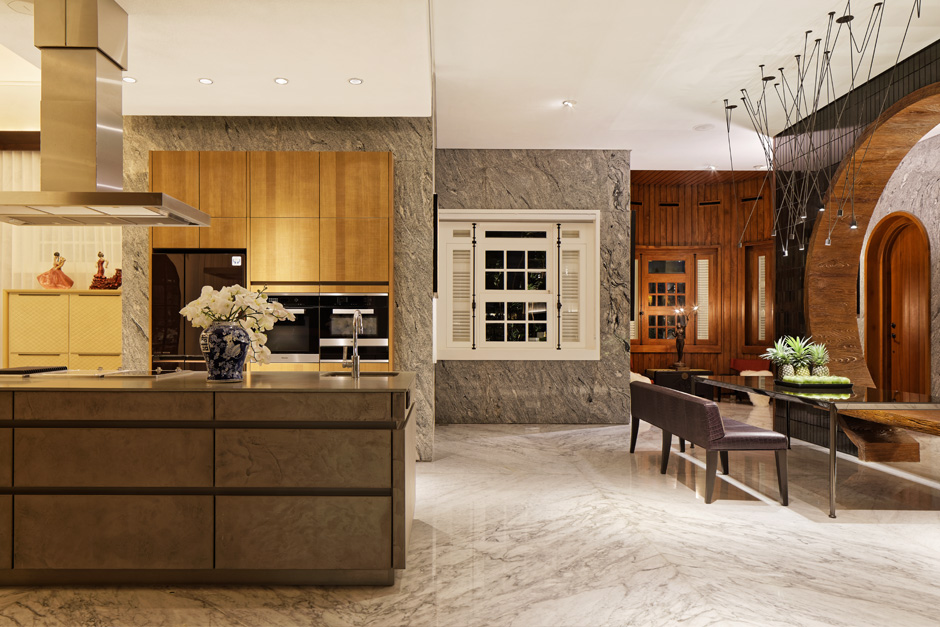 Kitchen Cabinet by Leicht Kuchen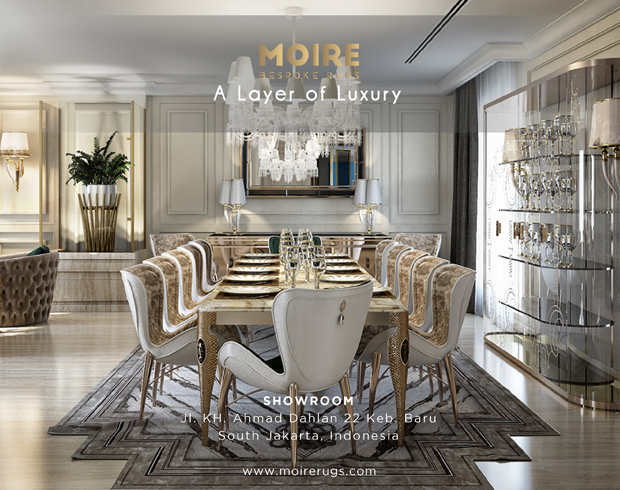 Presented by MOIRE Rugs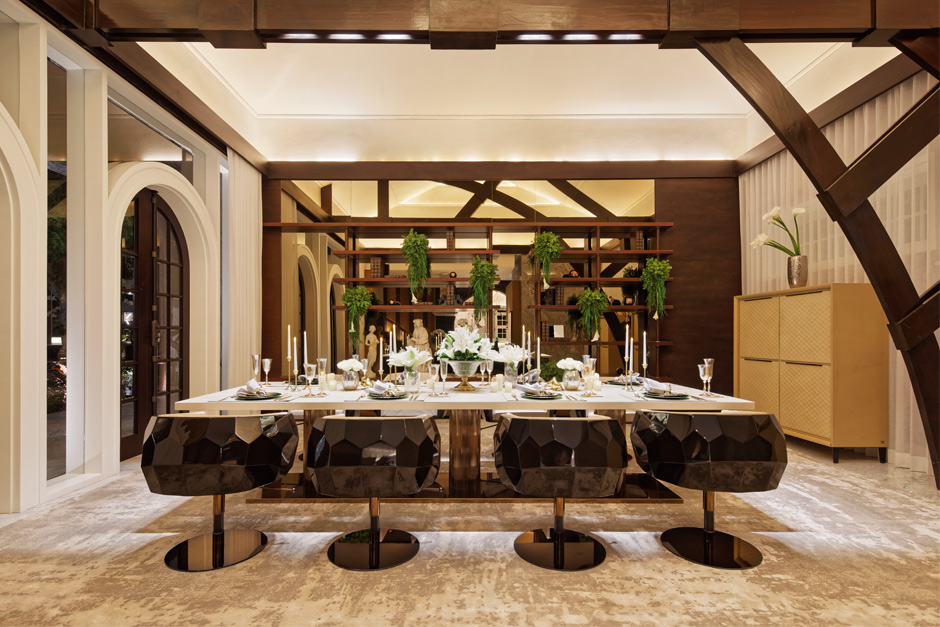 Dining Table and Chairs by Fendi Casa, Sideboard by Bentley
Simak juga kreasi 'Festive Table' by Severiano, Domus Living Studio di sini.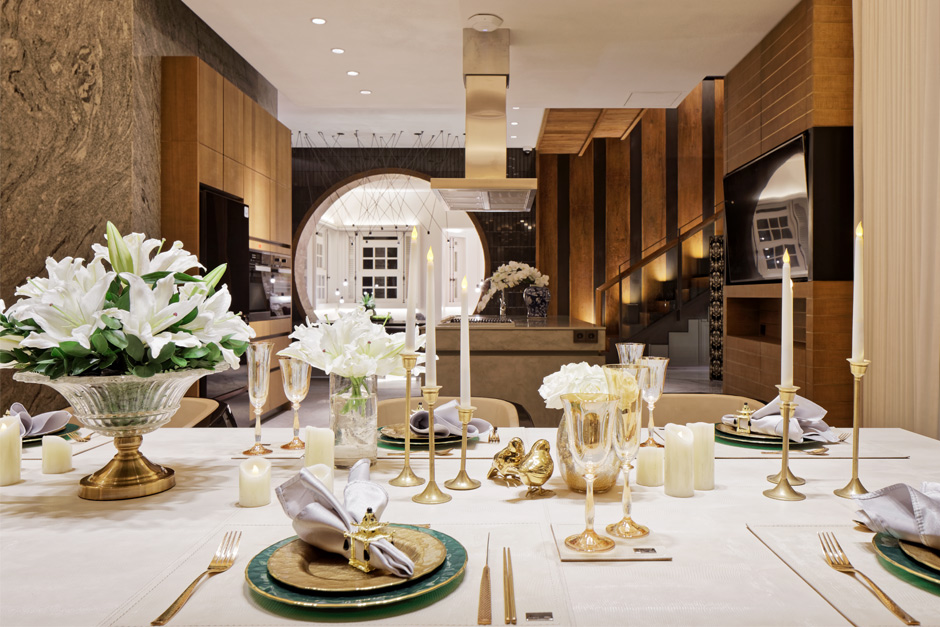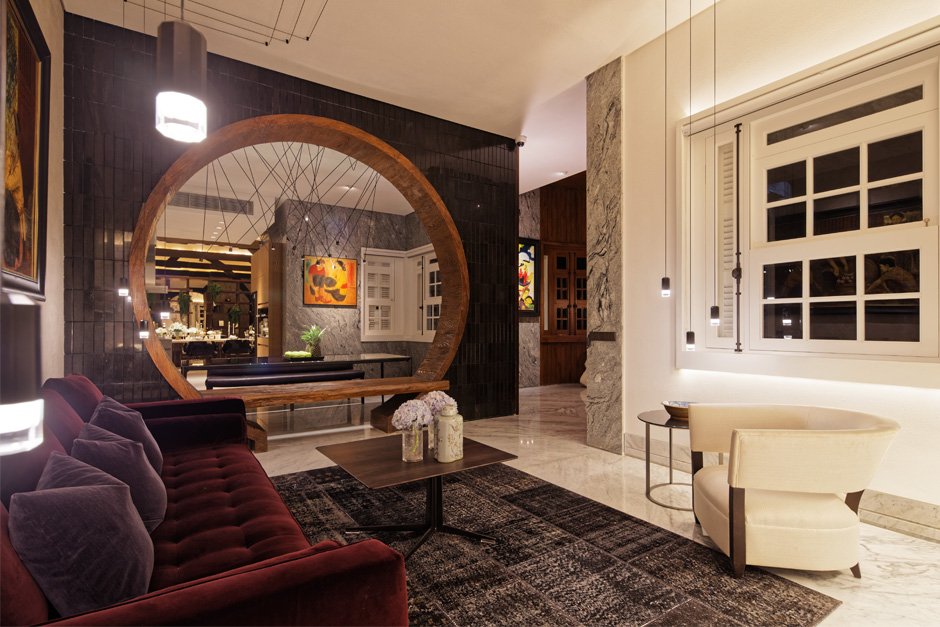 Sofa by Maxalto, Armchair by Flexform
Kini rumah ini terdiri dari dua bagian. Rumah utama yang merupakan bangunan asli, terletak di bagian depan. Terbagi menjadi dua bangunan di sisi kanan dan kiri yang terpisah 5 meter dan terhubungkan oleh sebuah selasar. Sementara rumah kedua terletak di bagian belakang dan baru dibangun pada saat proses renovasi. Di antara rumah utama dan rumah kedua terdapat taman dan kolam renang.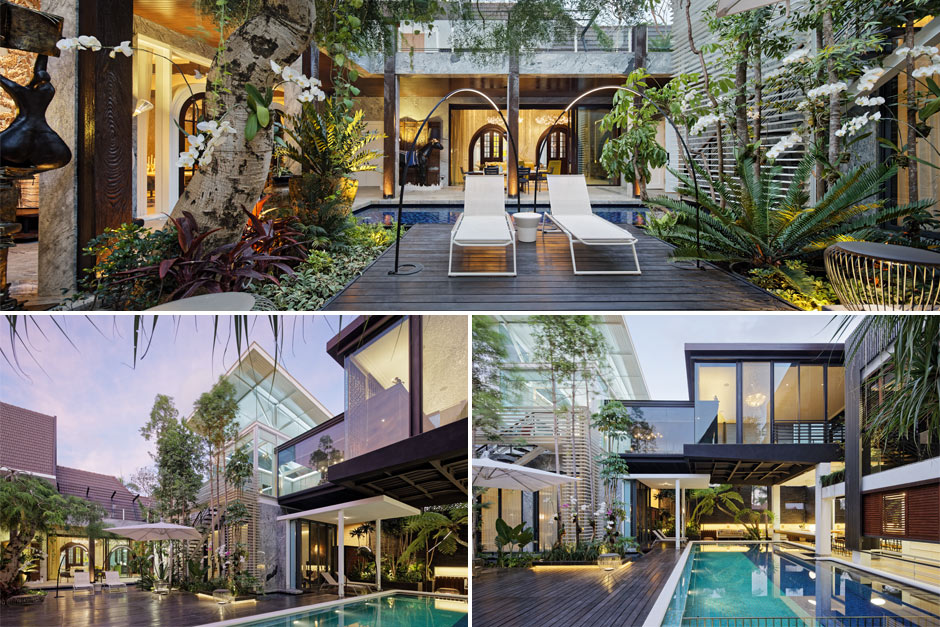 Lounge Chair Pool by B&B Italia, Swimming Pool by Banyubiru Pool Specialist, Surabaya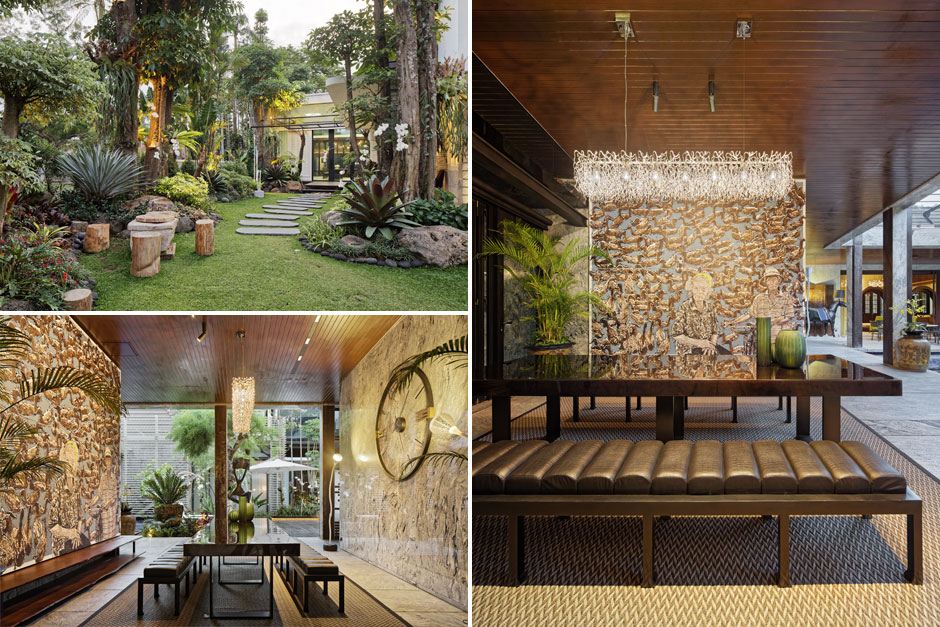 Painting by Waka Kastina, Outdoor Lighting by Vibia
Rumah utama di sisi kanan terdiri dari dua lantai. Di sinilah ruang kehidupan utama bagi keluarga inti. Terdiri dari living room yang luas dengan pemandangan ke arah taman dalam ruang, kamar tidur utama, ruang makan, dan dapur bersih. Pada living room terdapat sebuah cermin raksasa berukuran 50 meter x 3,5 meter di sepanjang dinding dengan LED layar datar tertanam di dalamnya.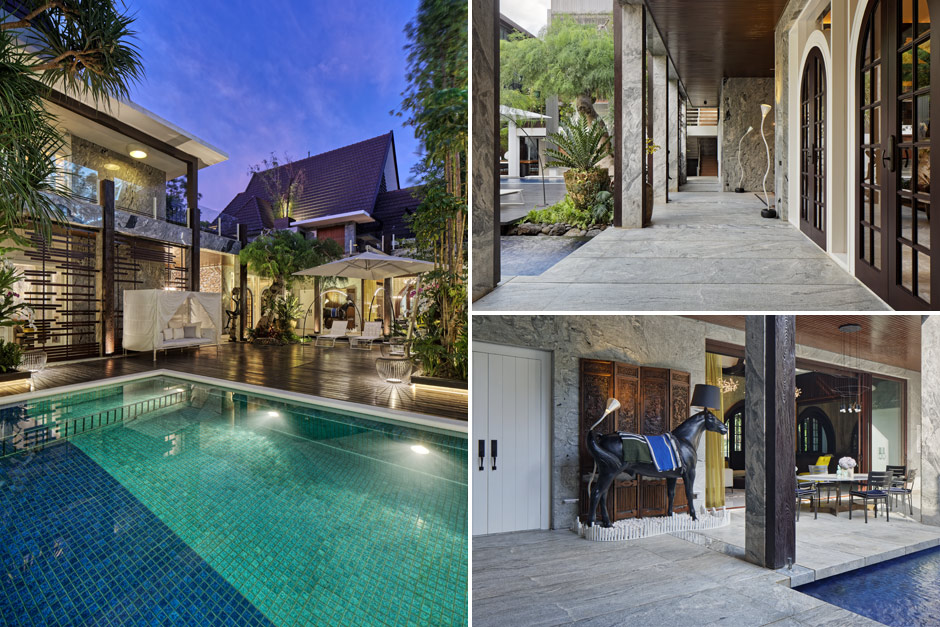 Horse Lamp by MOOOI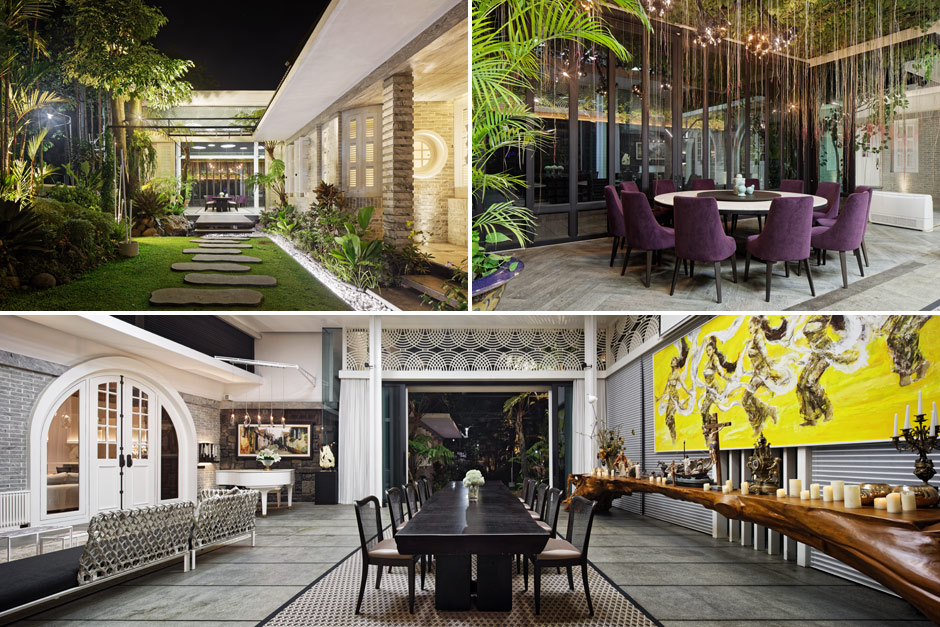 Dining Chair by Promemoria, Chair for the small table by Maxalto