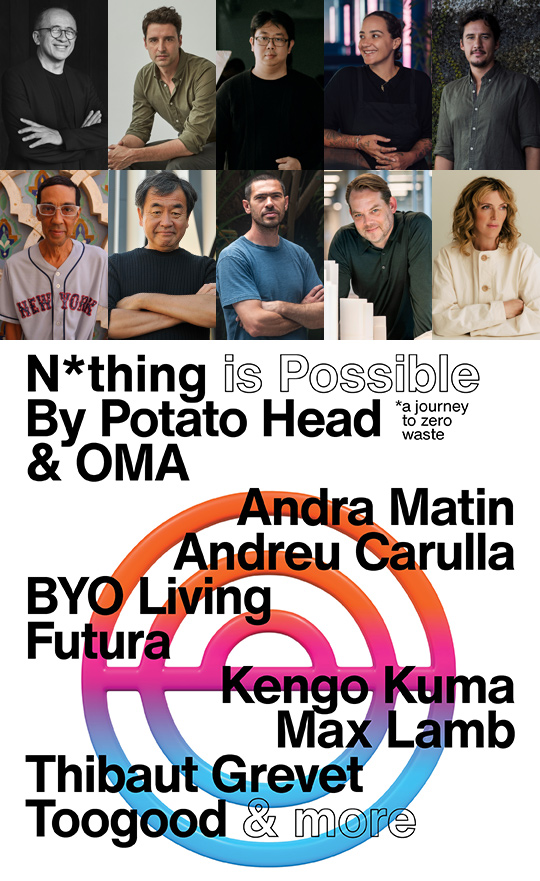 presented by
N*THING IS POSSIBLE BY POTATO HEAD, OMA & FRIENDS
Published by Sugar & Cream, Friday 07 October 2022
Images courtesy Potato Head & National Design Centre Singapore
16 Sept- 25 Dec 2022: National Design Centre, Singapore
Led by the creators of the world-famous Desa Potato Head creative village, Potato Head, and co-curated with award-winning firm Office for Metropolitan Architecture (OMA), the National Design Centre (NDC) presents N*thing Is Possible, a regenerative design showcase that celebrates re-use, re-cycle, re-craft and re-live by highlighting the hospitality company's journey to accomplish a zero-waste lifestyle.
The storytelling multimedia exhibit that spans across design, art, architecture, music, food and fashion will be brought to life with the help of international and Singapore collaborators including renowned Japanese architect Kengo Kuma, American artist Futura, Catalan industrial designer Andreu Carulla, British furniture designer Max Lamb, London-based design studio Toogood, French director and photographer Thibaut Grevet, Indonesian architect Andra Matin, Jakarta design studio BYO Living, and Bali-based environmental engineers Eco Mantra alongside Singapore partners and supporters including popular F&B concept Tanuki Raw, NUS Department of Architecture, independent research lab Atelier Hoko, circular workshop partner, TRASHLAB by Miniwiz & The Idea Co, and the National Environment Agency (NEA).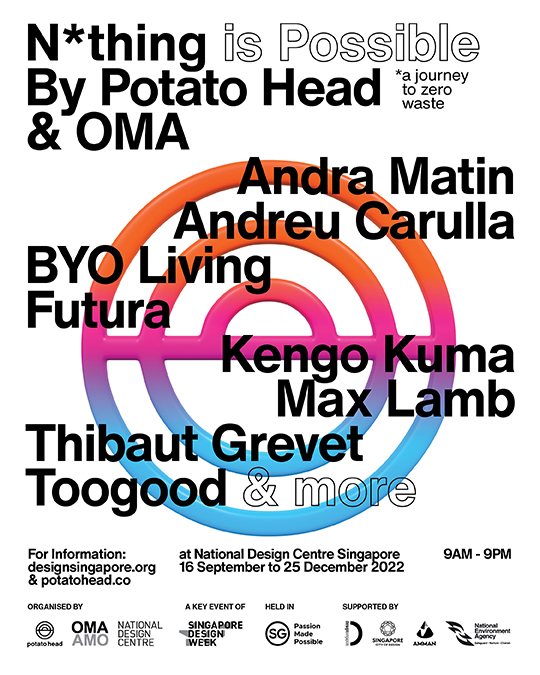 In many inspiring and innovative ways, the showcase will tell the story of how, with the help of internationally acclaimed talent, Ronald Akili's Potato Head Beach Club became a creative, sustainable place shape-shifting waste into beautiful objects and art. The exhibit will also reveal the detailed blueprint for Potato Head's journey to this point, with the intention that it informs and inspires others to apply it in their own businesses.
Ronald Akili, Founder of Potato Head: "Radical sustainability is woven into Potato Head's DNA. We serve up sustainability in an appealing way and hope to inspire our guests to adopt an earth-friendly lifestyle by showing how beautifully it can be done without compromise. We believe in sharing our learnings because this is the way to create that ripple effect. So, join us and our friends on our Journey to Nothing, and see how N*thing is Possible."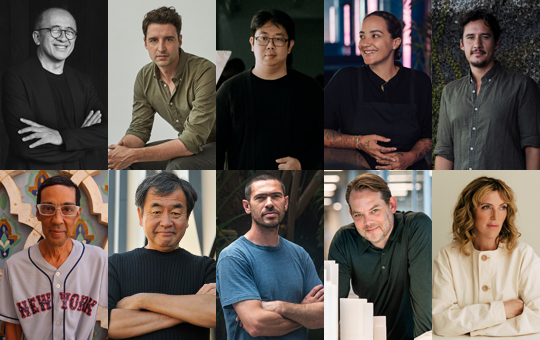 David Gianotten, Managing Partner-Architect, OMA: "In our age of instant comfort, we are used to deploying the world's resources to generate our desired environment, climate, and ways of living, often without much thinking about the impact on the earth. N*thing is Possible at NDC allows us to investigate the lifecycles of the materials that we use in architecture, design, hospitality, and beyond. Our exhibition joins creative efforts across disciplines to capture the potential of the materials at different stages of their lifecycles."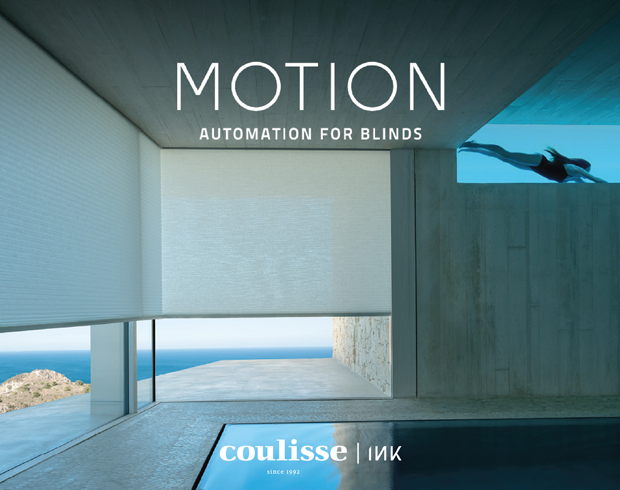 Presented by Coulisse | INK
More details here: https://www.link.potatohead.co/nothing-is-possible/
The exhibition itself will also be upcycled. As the exhibition comes to an end, the waste materials on display will be used in a series of workshops by the TRASHLAB by Miniwiz & The Idea Co in partnership with Singapore creatives.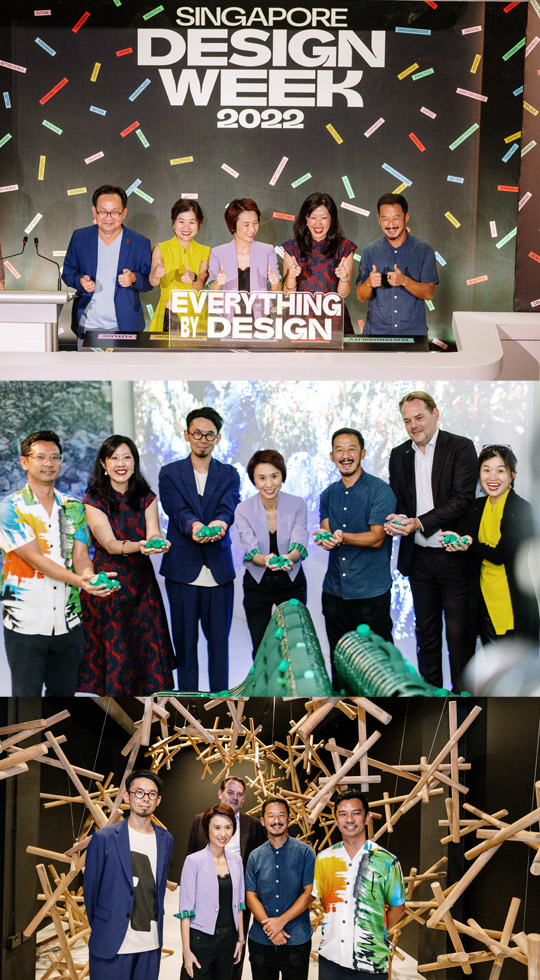 Circle Store
What's more, N*thing is Possible will also present Desa Potato Head's Circle Store, the first ever outside of the original in Bali.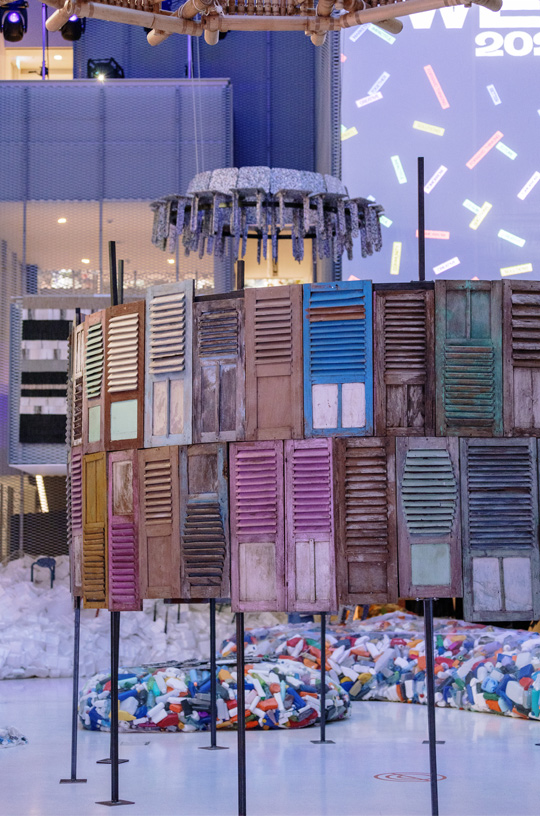 With its circular shape and centre pedestal, the design of the Circle Store in the exhibition is a nod to the original in the Potato Head Desa in Bali. This version however comes cocooned by BYO Living's architectural weaving technique that is repurposed from PET plastic drink bottle caps. This method allows the otherwise waste product to be reimagined into a beautiful and unique material of tensile strength.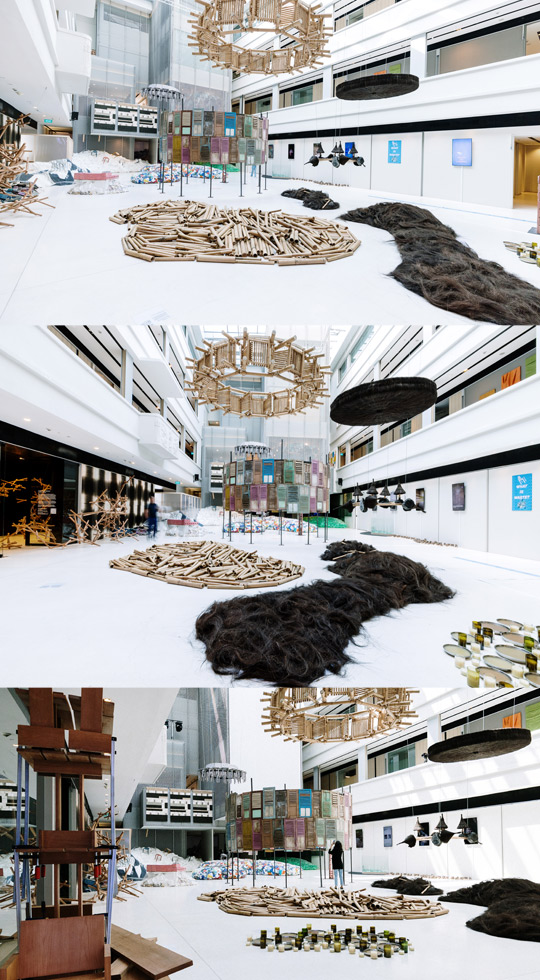 In a society where waste collection functions as a commodity ecosystem, the material developed using weaving technology presents many possibilities for large scale value add design innovation in Indonesia.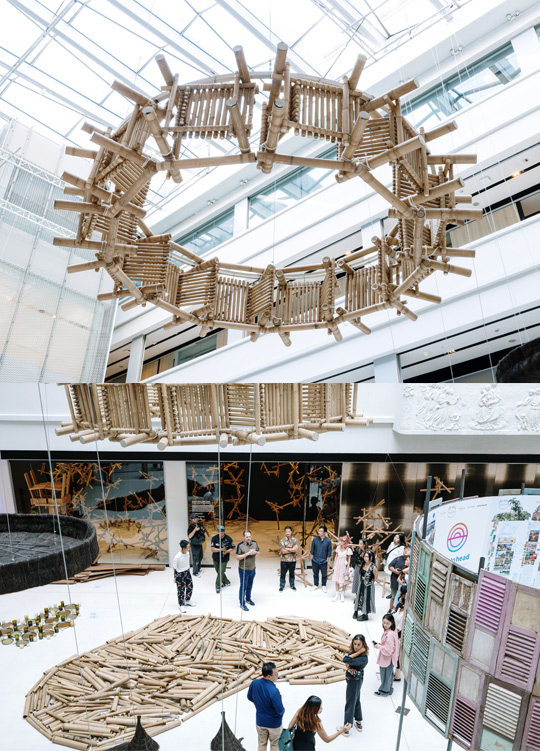 Visitors can expect to shop exclusive items from the 'zero waste kit' comprising water bottles, cutlery sets, tote bags and shoes from Circle Store.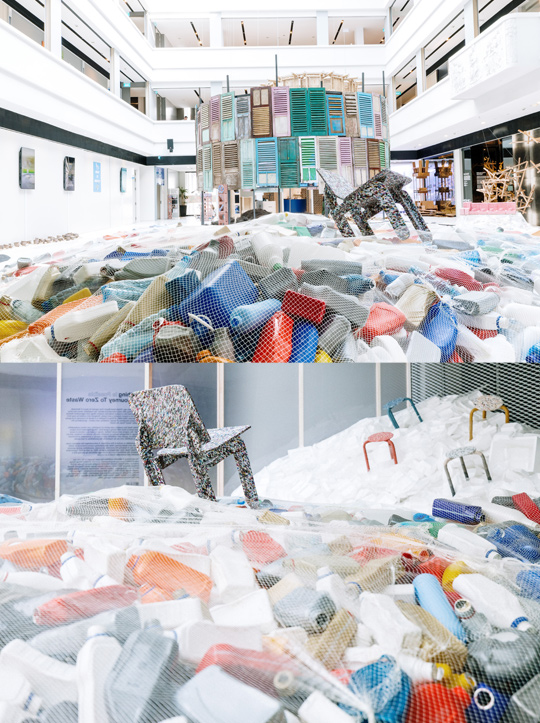 Sustainably made, designed and created by Potato Head, this is the first time the items are available outside of Bali. (National Design Centre, Singapore)