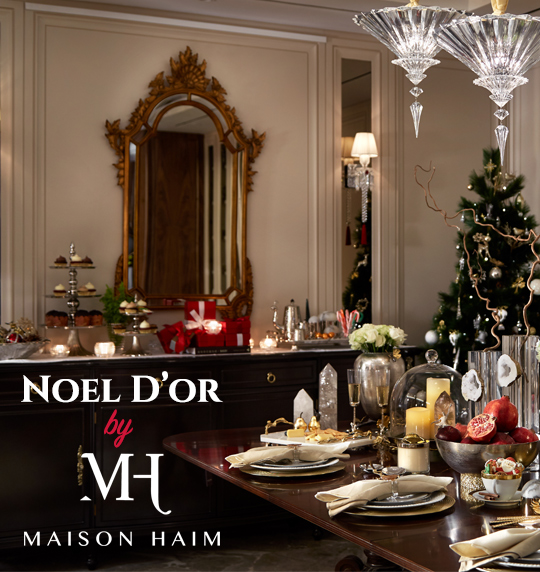 presented by

Noel D'or by Maison Haim Indonesia
Published by Sugar & Cream, Tuesday 11 December 2018
Text by S&C, Images courtesy of Maison Haim Indonesia
The Joy of Table Decorating
14 more sleeps till Christmas! Do not worry about your table decorating for this festive season. Maison Haim Indonesia which has just recently opened its door  presents its relaxed elegance table decoration for the season.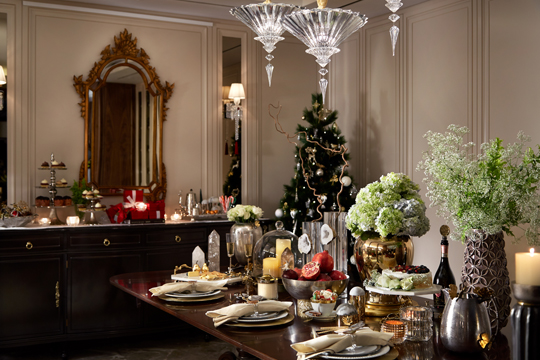 "For this festive season and Christmas, we did a slightly different table setting concept," said Adeline Kurniadi, the young entrepreneur behind Maison Haim. Then she added ," we focus on the display arrangement more relax using set of collection. No Christmas flowers and plants but instead we emphasize on using everyday flowers such as hydrangea and roses,"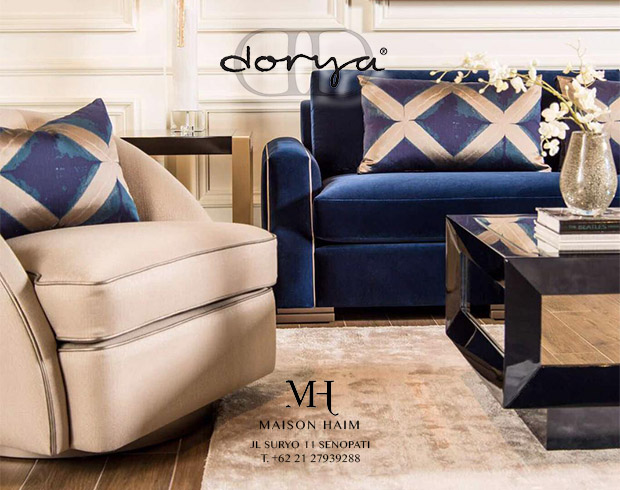 Presented by Maison Haim
The theme Noel D'or looks harmoniously in gold and silver.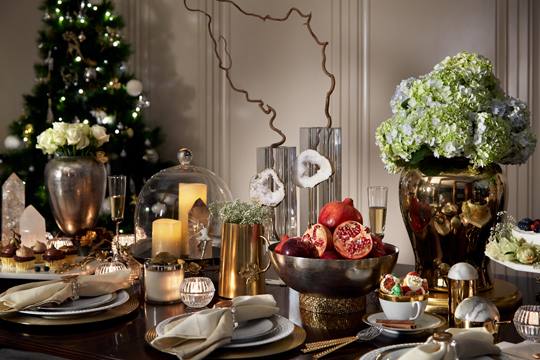 Come and visit Maison Haim on Jalan Suryo No.11, Jakarta and witness the beautiful table decoration for this festive season.
Additional Info :
Lighting
Wall: Baccarat Torch
Ceiling: Baccarat Mille Nuit Pendant
Tablesetting
Obelisks: Anna by Rablabs
Vases & Bowls: Michael Aram wheat collection
Candle & Candleholders: Michael Aram & Baccarat
Cakestand: Michael Aram Enchanted Garden collection
Plate & chargers: Michael Aram
Napkin Holder:Anna by Rablabs
Sugar & Milk Container:Anna by Rablabs
Big vases: Maison Haim collection
Sideboard: Dorya Interiors
Table: Dorya Interiors