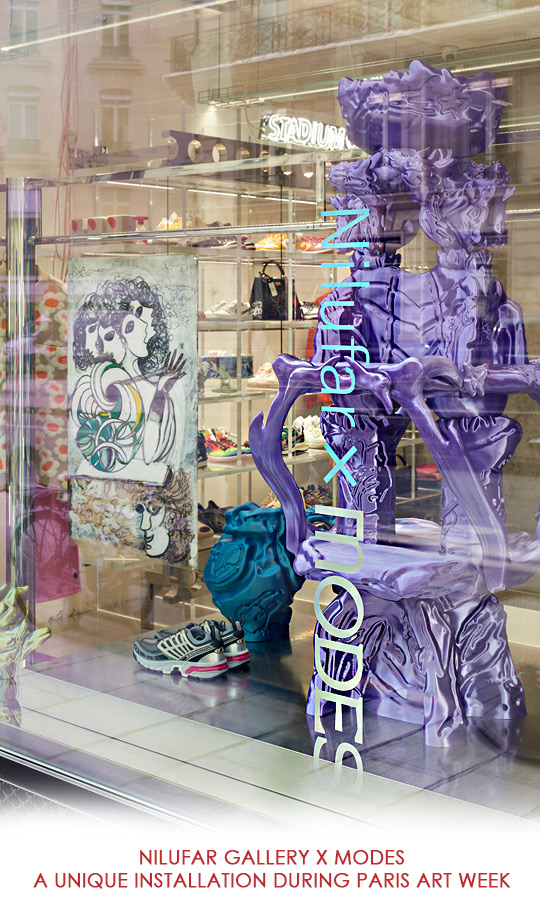 presented by
NILUFAR GALLERY X MODES – A UNIQUE INSTALLATION DURING PARIS ART WEEK
Published by Sugar & Cream, Tuesday 15 November 2022
Images courtesy of Nilufar Gallery
Paris, October 20-25, 2022
Nilufar Gallery is proud to announce a new collaboration with MODES, global omni-channel luxury player. Nina Yashar, founder of Nilufar Gallery, has curated a selection of pieces from her rich contemporary collectible design collection that will be available on the MODES.COM online platform from mid October. The collection is presented online in a dedicated section entitled "Pop-Up" and the purchase is available through MODES Concierge, the omni-channel personal shopping service active worldwide.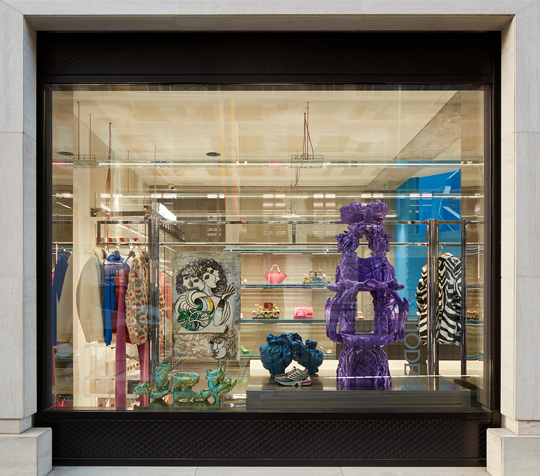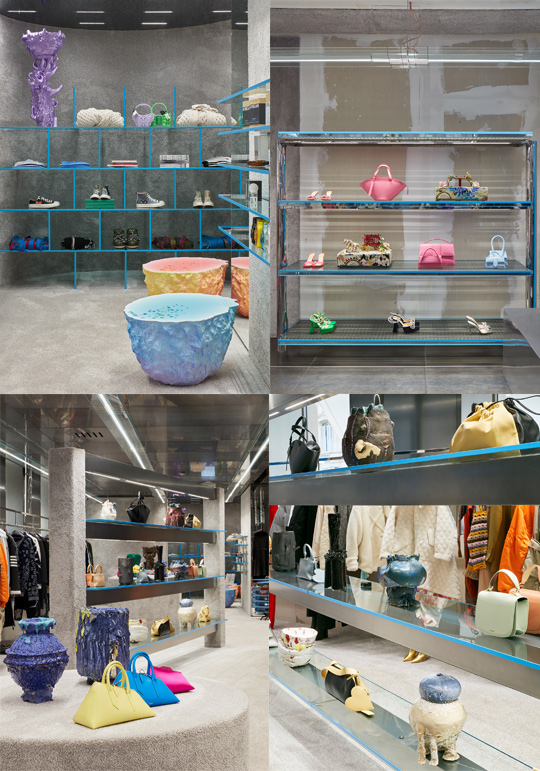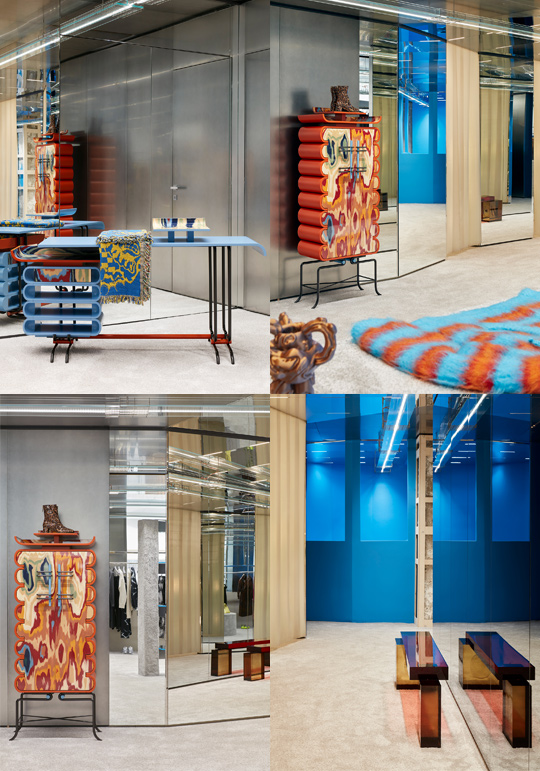 To celebrate the new partnership, a physical installation featuring the selected designs is held at the MODES Paris boutique during the Paris Art Week, from October 20th 2022 to October 25th 2022. The new venture once again confirms Nilufar Gallery's appreciation of the inextricable relationship that unites the world of fashion and design, contextualised in a commitment to collaborate and forge a stronger bond between the contemporary arts. The set-up reflects Yashar's interpretation of the parallel between fashion and design, both precious ingredients that not only reflect, but define one's own personal taste, in the home environment and on oneself. In MODES' Paris boutique, design elements are seamlessly blended in the space with the fashion items, placed on the shelves and on the pouffe right beside the accessories; at first glance, it is difficult to discern which item belongs to what realm. The color palette helps creating this fusion, as the design pieces have been chosen to align with the tones of the boutique's environment. Within this same curatorial approach, some of Nilufar's pieces have been included as decorative features, while others as functional objects to be used in the space.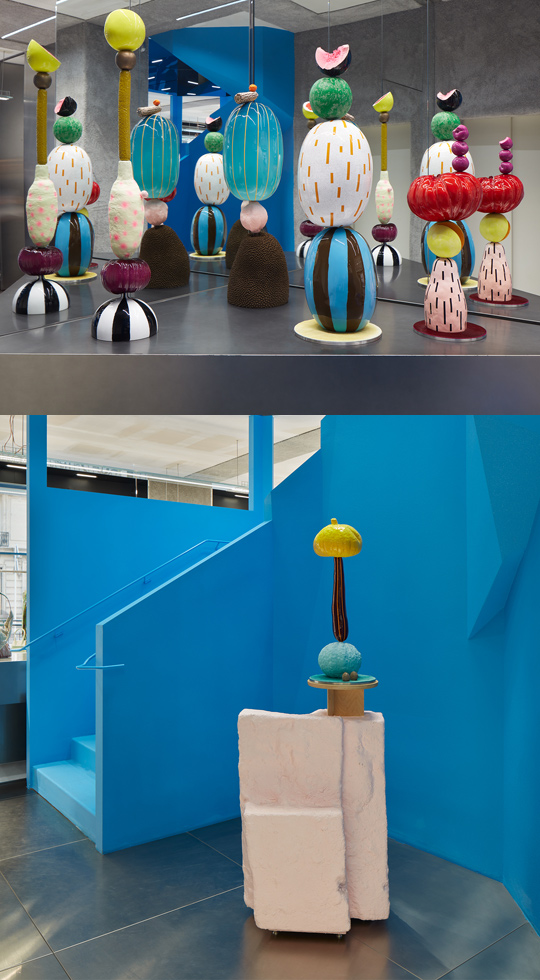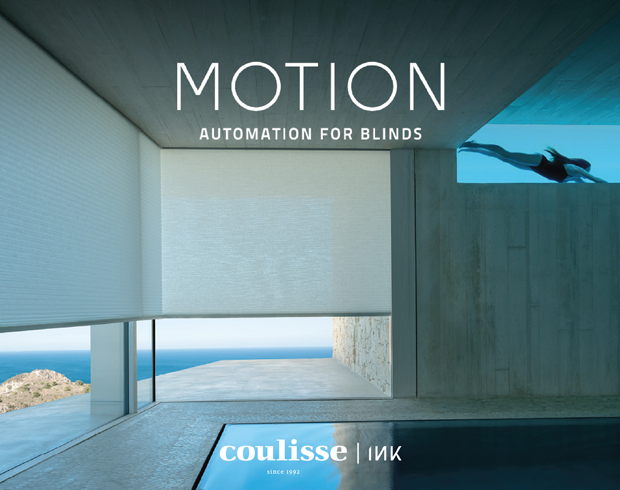 Presented by Coulisse | INK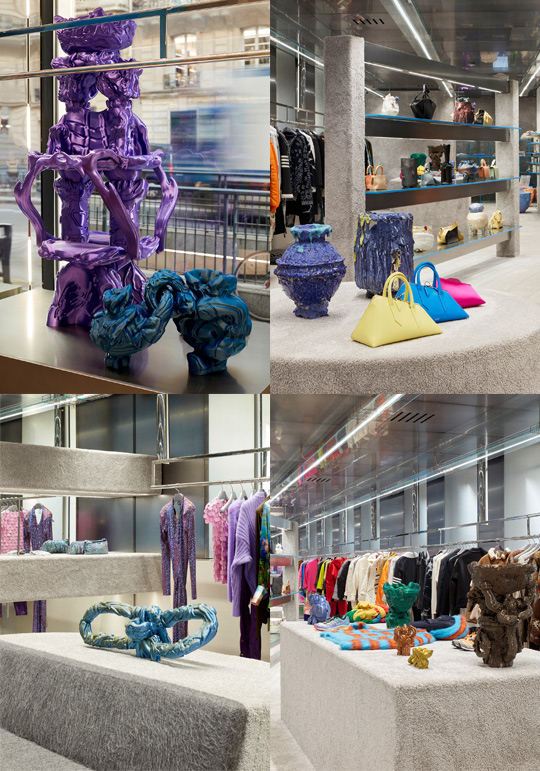 Martino Gamper, Gio Ponti, Audrey Large, Bethan Laura Wood, Flavie Audi, Amy Lowry, Jonathan Trayte, EDXXKAT, Studio Nucleo and Anestis Michalis are the Nilufar's creatives whose work will become part of MODES' online offering. "These are reflections of diverse and multiple visions, ideas and understanding of contemporary design. To complement MODES' offering, I selected artists whose creative outputs are as aesthetically appealing as rich in material research and creative extravaganza. I am thrilled about this new collaboration, as I've always admired MODES' taste and recognition of contemporary avant garde style" states Yashar.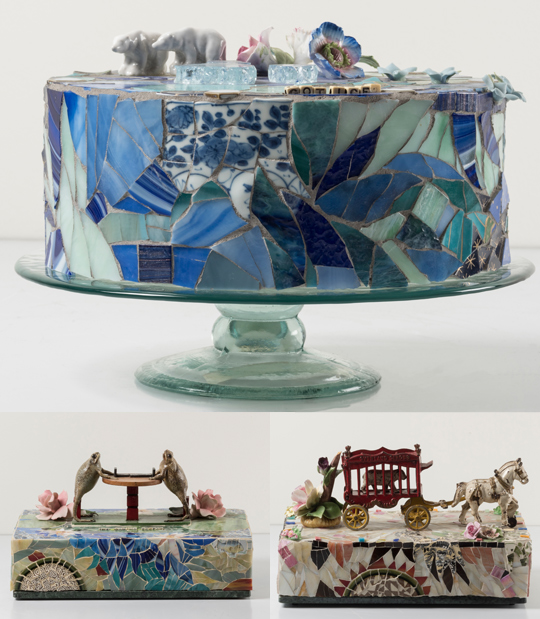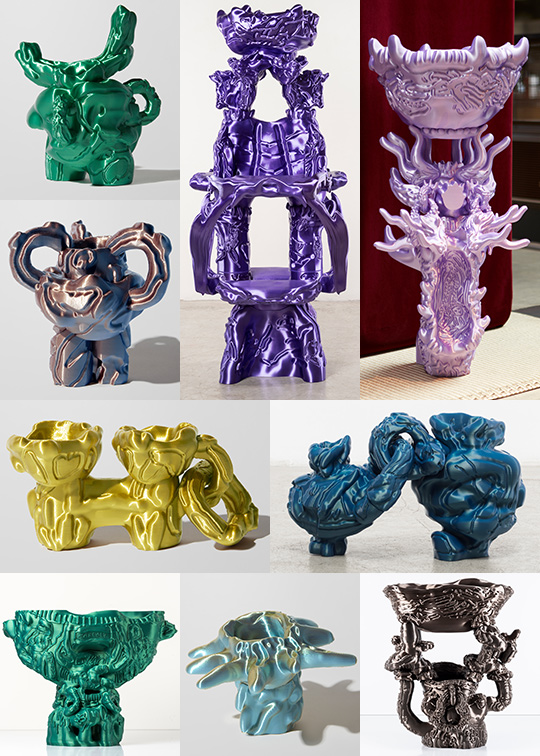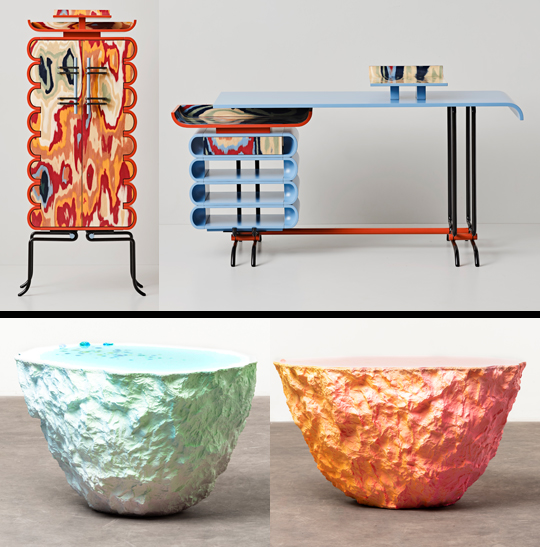 "MODES is a constantly evolving platform where all visual arts meet to give shape to an expression of contemporaneity. The new collaboration with Nilufar seals mutual admiration and the sharing of values such as the perpetual search for novelty and the support of creativity. It is an honour to be present during Paris Art Week with the launch of such an important project, which signals a further development in MODES' digital reality and affirms MODES Paris' identity as a discovery hub for our audience." states Aldo Carpinteri, Founder & CEO of MODES.