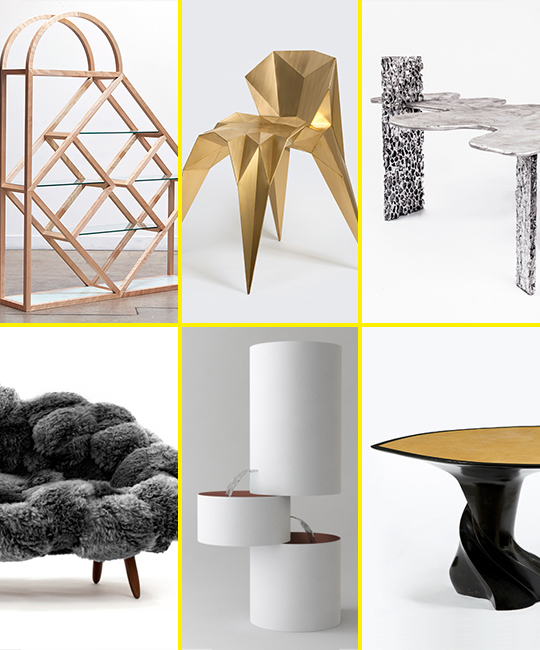 New York-Collective Design Fair 2016
Published by Sugar & Cream, Tuesday 10 May 2016
Capturing a Spirit of Discovery at Collective Design Fair 2016
Setiap tahunnya, kota New York memperoleh kesempatan untuk merayakan perkembangan terkini dari pemikiran dan inovasi dalam dunia desain melalui Collective Design fair. Ajang ini diselenggarakan oleh Collective Design, sebuah organisasi yang digerakkan oleh sekelompok kalangan terdepan dalam industri desain, meliputi desainer, arsitek, gallerist, dan kolektor, di bawah arahan sang pendiri, arsitek Steven Learner. Collective Design berdedikasi untuk mengeksplorasi signifikansi desain dalam berbagai disiplin kreatif dan kehidupan sehari-hari.
Collective Design fair menjadi sebuah platform komersial dan edukasi yang menampilkan ragam kreasi memikat dari galeri-galeri yang telah mapan maupun yang tengah memantapkan eksistensinya. Di tahun 2016 ini, Collective Design fair dihelat pada 4 hingga 8 Mei, bertempat di Skylight Clarkson SQ, West Soho, New York. Menyajikan dua program: pameran eksklusif bertema "Fine Design for the End of the World" yang menampilkan karya-karya para lulusan 3D Design Department dari Cranbrook Academy of Art, Michigan, dan juga sebuah pameran eksklusif lainnya yang dikurasi oleh Sight Unseen, majalah online berpengaruh dalam desain dan seni visual asuhan Monica Khemsurov dan Jill Singer.
"Fine Design for the End of the World" menelusuri bagaimana tantangan-tantangan yang dihadapi penduduk dunia saat ini, seperti kesenjangan sosial ekonomi, perilaku konsumtif yang tak terkendali, dan degradasi lingkungan, menjadi subjek yang terefleksikan secara kritis dan puitis dalam wujud objek desain. Pameran ini menghadirkan talenta-talenta sarat potensi dari Cranbrook Academy of Art yang merupakan salah satu institusi pendidikan seni visual paling bergengsi dan berpengaruh di Amerika Serikat. Didirikan pada tahun 1932, Cranbook Academy of Art terus mengekspansi bahasa desain dengan para alumninya yang kemudian menyandang nama besar, seperti Charles dan Ray Eames, Jack Lenor Larsen, dan Florence Knoll.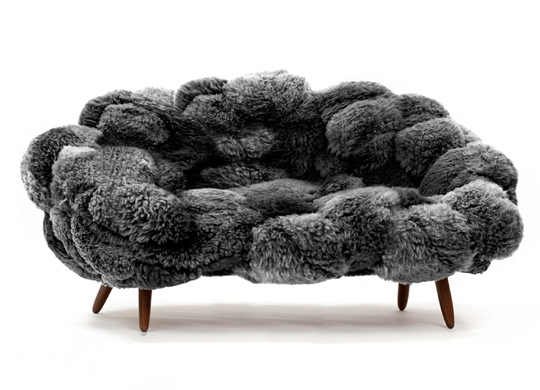 Fernando and Humberto Campana (Brazilian, b. 1961, 1953)
Bolotas Sofa (Grey), 2015
Image courtesy of Friedman Benda and Estudio Campana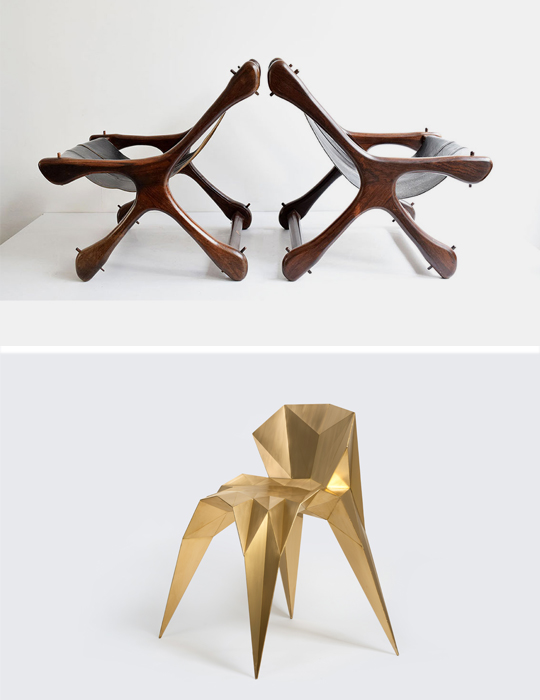 First Image :
Don Shoemaker
Pair of Sling Sloucher Chairs, 1960
Courtesy of ADN Galeria
Second Image :
Zhoujie Zang
Brass Heart Chair
Courtesy of Gallery ALL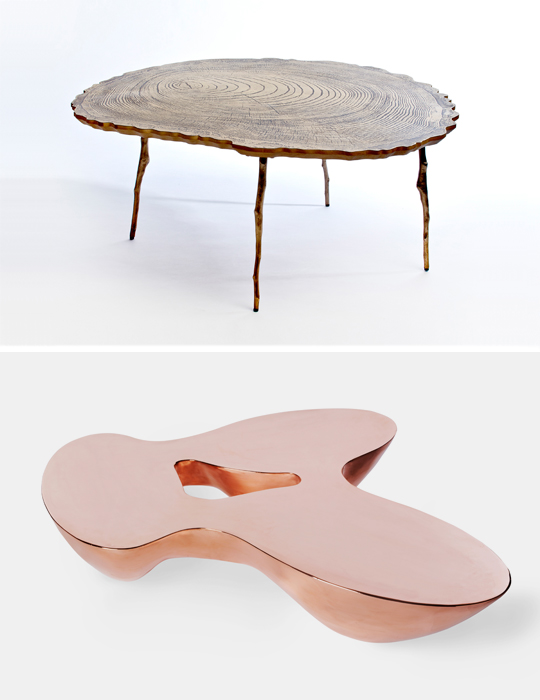 First Image :
Sharon Sides Echo Side Table, Edition 1 of 12, 2015
Bronze, Brass
Courtesy of Wexler Gallery
Second Image :
Emmanuel Babled
Quark Copper Coffee table
Courtesy of Twenty First Gallery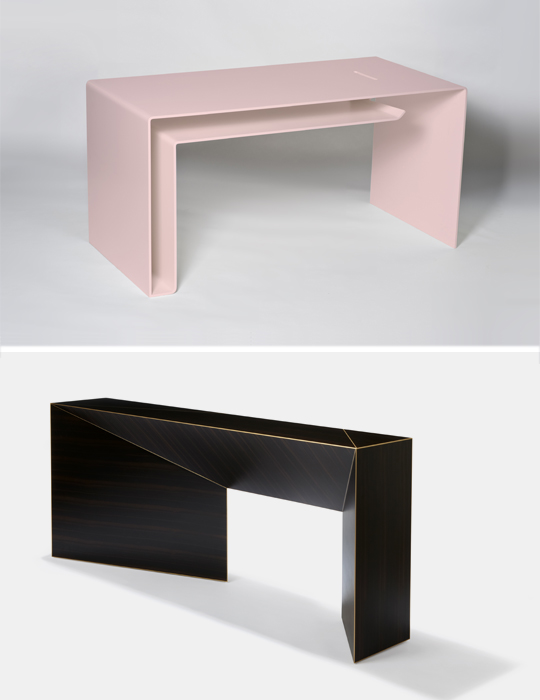 First Image :
Sèbastien de Ganay, FR. 2014
Carton Desk
Aluminium Powder coated, Pink
Courtesy of Rauminhalt
Second Image :
Vertigo Console
Design by Herve Langlais, 2015
Dark Macassare ebony and Brass
Courtesy of Galerie Negropontes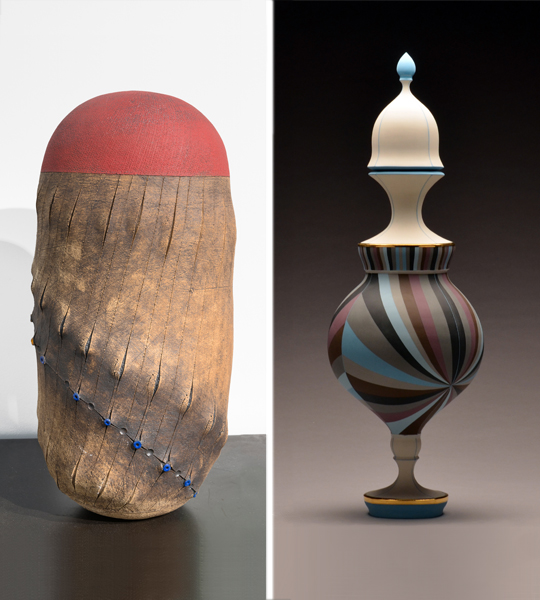 Left :
Andile Dyalvane (South African, b. 1978)
Sound Mellon, 2014
Red Clay
Courtesy of  Friedman Benda and Andile Dyalvane
Right :
Peter Pincus. Urn, 2015
Colored Porcelaine, Gold Luster
Courtesy of Wexler Gallery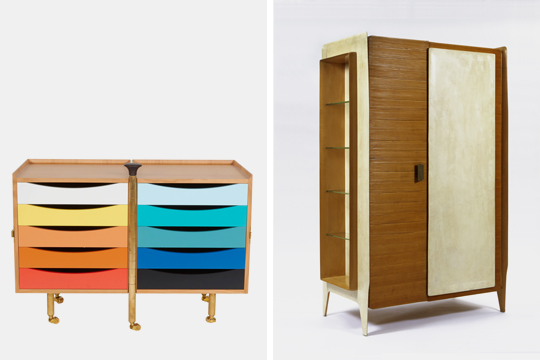 Left :
Glove Cabinet
Design by Finn Juhl, 1961
Produced in a limited edition by Roth Andersen, Denmark 1995.
Courtesy of Lost City Arts
Right :
Gio Ponti for Dassi Cabinet
Courtesy of Donzella Ltd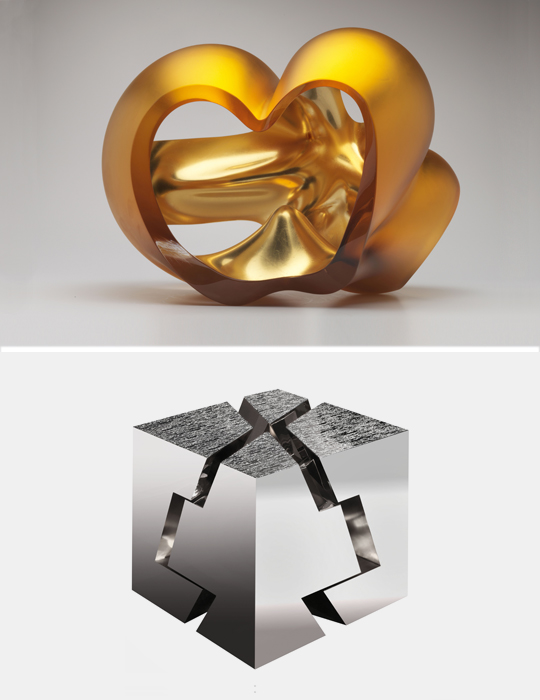 First Image :
Barbara Nanning
Verre èglomisè Form, 2015
Glass
Courtesy of J. Lohmann Gallery
Second Image :
Juan and Paloma Garrido
Square Low Table in 4 Pieces
Courtesy of Garrido Gallery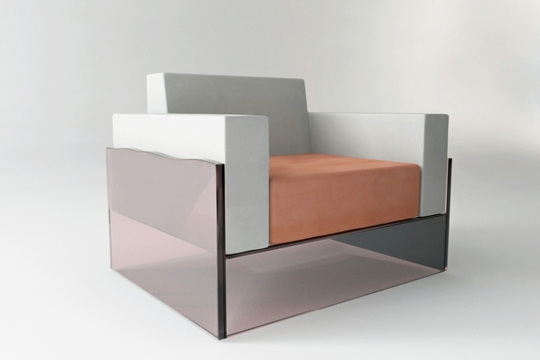 Bower
waterline chair
Courtesy of studio Proba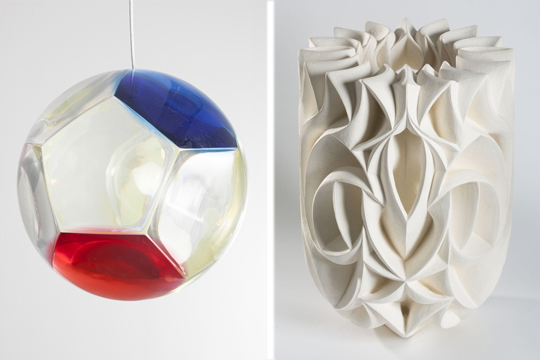 Left :
Christian wassmann
Dodecahedron
Courtesy of fredereike talyor gallery
Right :
Halima Cassell
Lumina
Courtesy of J lohmann Galaery

Sementara pameran yang dikurasi oleh Sight Unseen, menyuguhkan gagasan-gagasan cutting-edge dalam desain furnitur kontemporer. Sight Unseen memberikan lampu sorot pada kreasi-kreasi terbaru dari sejumlah studio desain independen Amerika. Setiap studio memamerkan sebuah koleksi furnitur dan lampu berlatarkan backdrop berupa custom wallpaper yang dirancang bersama Designtex, yaitu: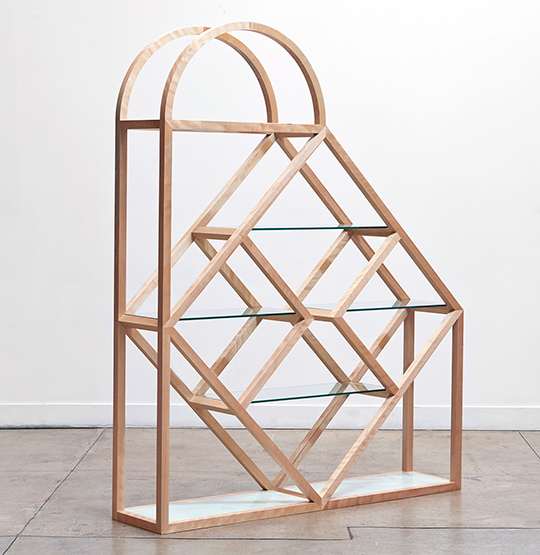 Only Love is Real – studio desain berbasis di Los Angeles yang dikelola oleh suami istri Matthew dan Carly Morgan, dengan karya-karya furnitur yang menekankan pada bentuk-bentuk geometris dan estetika kerajinan tangan.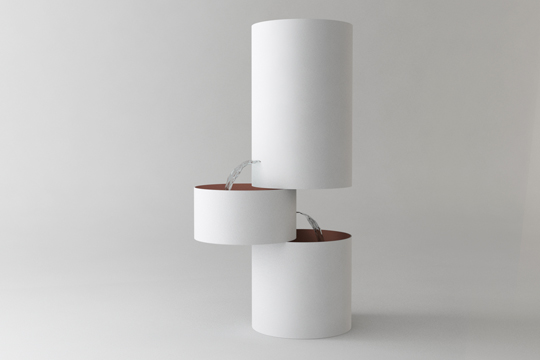 Alex Proba + Bower – kolaborasi antara desainer dan art director Alex Proba, dan Bower, sebuah studio desain kontemporer di New York yang didirikan oleh Danny Giannella dan Tammer Hijaz.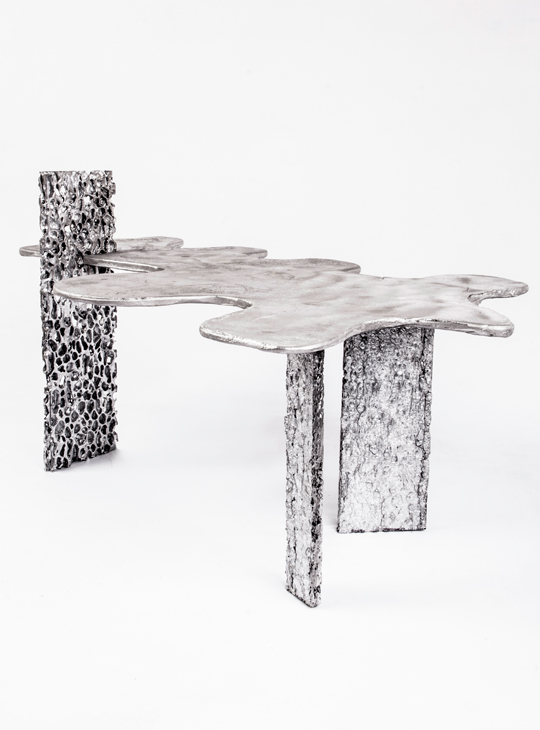 Chris Wolston – seorang desainer pendatang baru penuh potensi yang memiliki studio di New York dan Medellin, Colombia, dengan karya-karya yang mengeksplorasi aluminium dan kaca.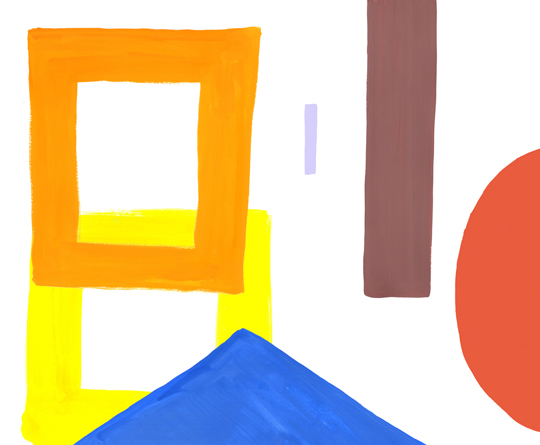 Fort Makers – kumpulan seniman yang berbasis di New York, terinspirasi oleh Bauhaus, yang berkreasi dengan seni fungsional dan interaktif, termasuk produk-produk untuk hunian.
"Collective Design berkomitmen untuk menghadirkan sosok-sosok terkini yang paling menarik dalam dunia desain saat ini, melalui ragam galeri dan kolaborasi dengan sejumlah partner seperti Cranbrook dan Sight Unseen," ujar Steven Learner, pendiri dan Creative Director dari Collective Design. "Kami menyediakan sebuah platform bagi khalayak yang memiki ketertarikan terhadap desain dan seni, untuk dapat menikmati karya-karya memukau dalam sebuah suasana yang unik." (HK)