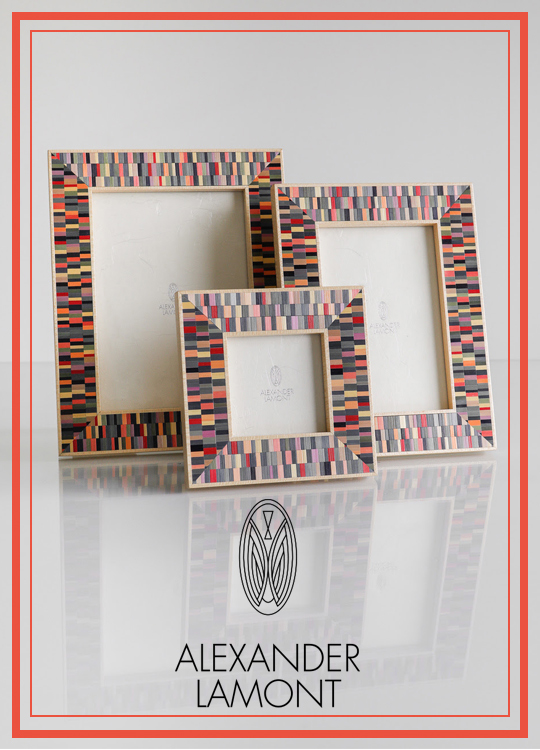 presented by

New Arrivals from Alexander Lamont
Published by Sugar & Cream, Monday 23 September 2019
Text by Dinda Bestari, images courtesy of Alexander Lamont
Stylish yet elegan frame photo
Apa yang menjadi begitu berharga ketika momen Anda disimpan dalam sebuah frame stylish?Alexander Lamont desainer asal Inggris yang sekarang berbasis di Bangkok, Thailand ini menciptakan frame atau bingkai berdesain unik selain untuk 'menangkap' momen Anda yang penuh kenangan sekaligus mempercantik sudut hunian yaitu koleksi Mirage and Galuchat Picture Frames, dan dikemas menjadi kotak hadiah yang indah.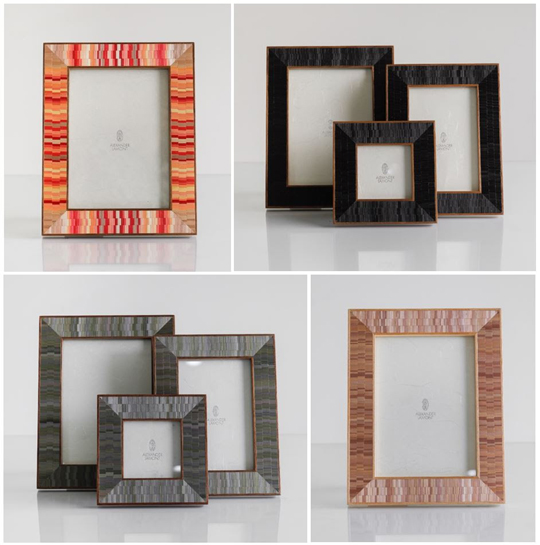 Mirage Picture Frames in Reflection, Ebony, Verdigris, and Burnished Metals Straw
Untuk Mirage Picture Frames in Straw Marquetry, yang didesain apik menggunakan teknik straw marquetry, dan memiliki warna palet cantik. Dengan finishing dan detail sempurna, bingkai dengan kualitas dan pengerjaan ini belum terekspos pada saat periode Art Deco  lampau.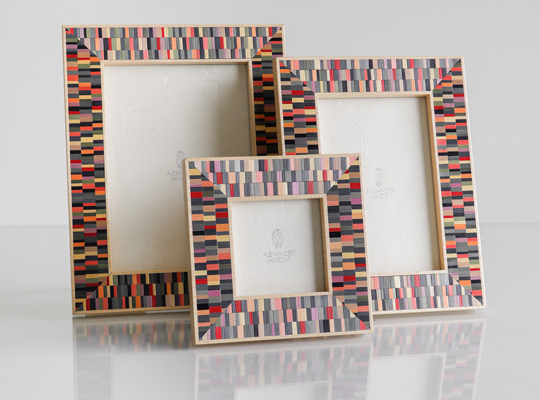 Mirage Picture Frames in Reflection Straw Palette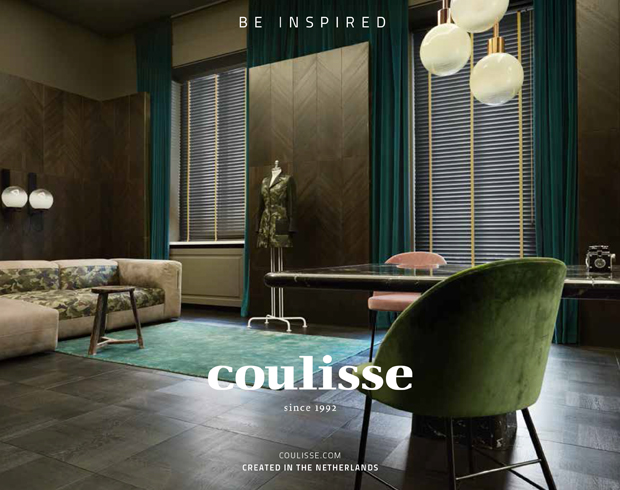 Presented by Coulisse
Sedangkan, Galuchat Picture Frames adalah koleksi bingkai foto terbuat dari shagreen (galuchat dalam Bahasa Prancis) merupakan bahan langka yang dibuat di 'bengkel' Alexander Lamont. Bahan-bahan elegan namun sederhana diciptakan dengan indah untuk 'menangkap' foto orang terkasih. Shagreen pertama kali digunakan di Jepang sebagai bahan dekoratif kemudian diolah oleh dekorator asal Paris pada 1920-an dan30-an sebagai tampilan tekstur yang minimalis dan tentu saja mewah.
Mirage and Galuchat Picture Frames tersedia di toko Alexander Lamont di Bangkok.
Also available in Jakarta through Prodotti Indonesia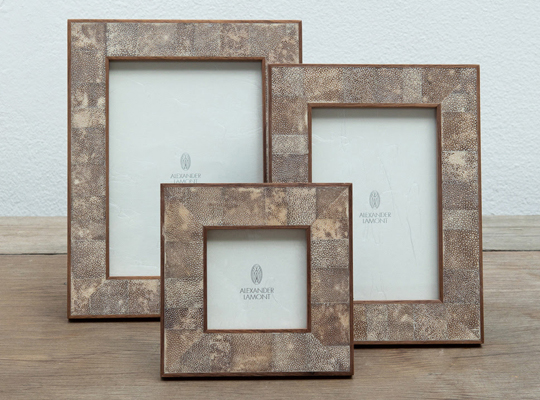 Galuchat Picture Frames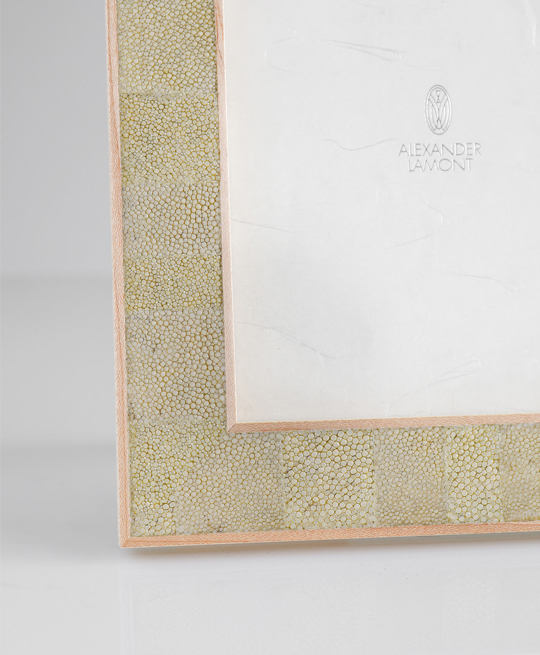 Details of Galuchat Picture Frame in Verdigris