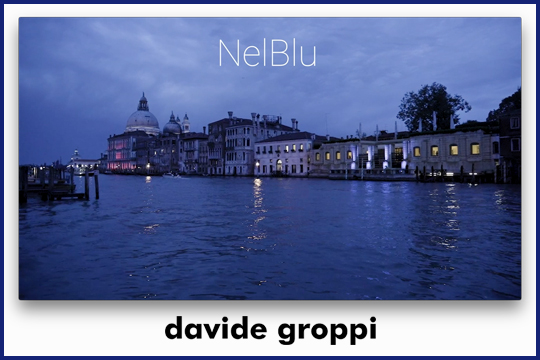 presented by

"NelBlu" by Davide Groppi at the Peggy Guggenheim Collection, Venice
Published by Sugar & Cream, Monday 23 September 2019
Text by Astrid L, images courtesy of Davide Groppi
The Light That Illuminates Art
Dalam ajang perhelatan Venice Film Festival, Davide Groppi mempersembahkan "NelBlu", perjalanan sensori seni dan cahaya di Peggy Guggenheim Collection. Instalasi cahaya "NelBlu" terinspirasi dari tema pergerakan surealis, khususnya "The Empire of Light" karya René Magritte.
"Illuminating art is a great responsibility. Light is like a colour on the artist's palette, or a chisel blow by a sculptor. It must be delicate and respectful, light and sartorial", said Davide Groppi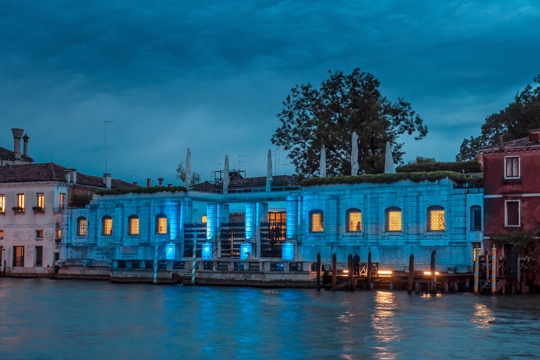 Layaknya di dunia sinema, lukisan maupun fotografi surealis, cahaya juga merupakan elemen penting seperti tampak pada "NelBlu" yang memancarkan sensasi persepsi unik dan tidak biasa. Cahaya dan bayangan menghasilkan vibrasi yang membawa pengamatnya ke dimensi mimpi, kondisi antara tidur dan sadar.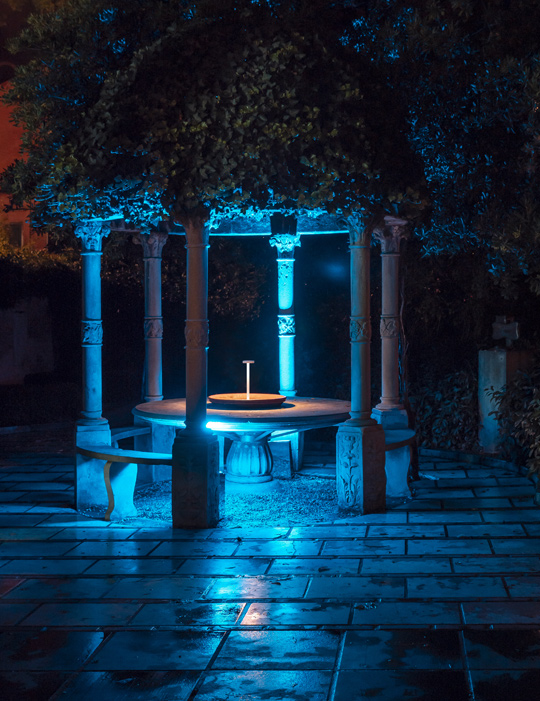 Peggy Guggenheim Collection, tempat instalasi ini ditampilkan, memiliki atmosfer yang menyatu dengan "NelBlu", mempersembahkan tribute untuk warna biru yang menjadi ciri khas banyak seniman, mulai dari Vasily Kandinsky hingga Vincent Van Gogh dan Pablo Picasso.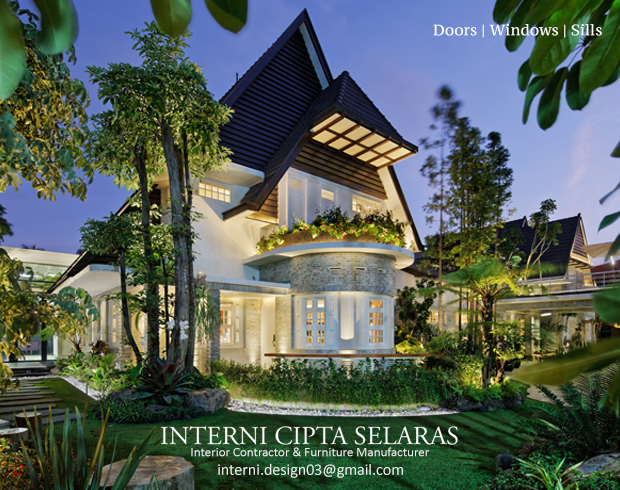 Presented by Interni Cipta Selaras
"NelBlu" merupakan bagian dari perjalanan Davide Groppi yang sudah 30 tahun berkecimpung di dunia pencahayaan, yang terkenal dengan gaya modern serta kontemporernya, dan sangat ahli menyatukan dunia seni dan pencahayaan.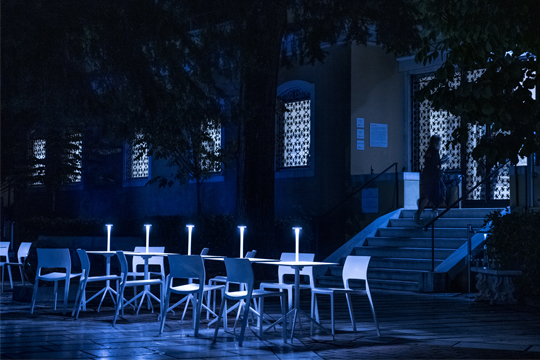 Tahun 2018 lalu, Groppi bergabung dengan Guggenheim Intrapresae, yang juga mendukung aktivitas Peggy Guggenheim Collection. Tampil dalam koleksi ini berbagai karya dari masterpiece dunia, seperti Picasso, Salvador Dali, Magritte, Costantin Brancusi dan Jackson Pollock, serta karya-karya abstrak dari seniman Italia Fontana, Afro Basaldella, Agostino Bonalumi, Toti Scialoja, Emilio Vedova serta Carla Accardi.