Celebrate this autumn and winter season with Audenza metallic shades and be ready to decorate your room with alluring reflection of the metal material used.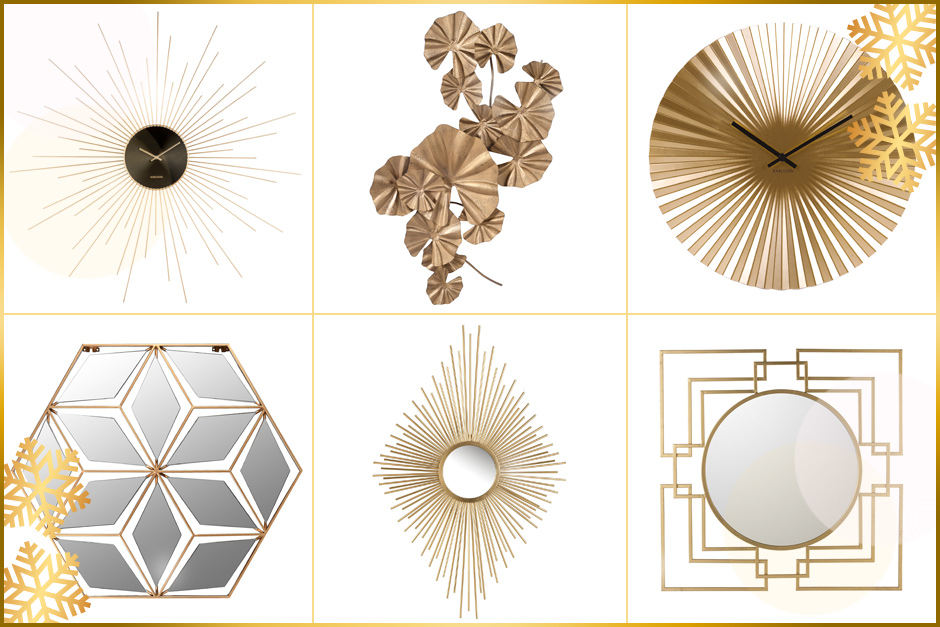 Gold Sunburst Wall Clock £151, Lily Pad Leaf Wall Art £99 (H120cm), Gold Pleated Wall Clock £44, Diamonds 'All Angles' Mirror £158 (H71cm), Diamond Sunburst Wall Mirror £95, Gold Deco Square Mirror £158
Rangkaian AW19  terbaru dari Audenza ini merayakan 'musim gugur" dengan warna yang menawan. Dominasi palet warna kehijauan, cokelat, dan sentuhan emas menciptakan suasana yang hangat dan juga elegan apalagi ditambah tekstur memikat dari beludru, wol, serta bulu memberikan pengalaman 'sentuhan' yang esensial.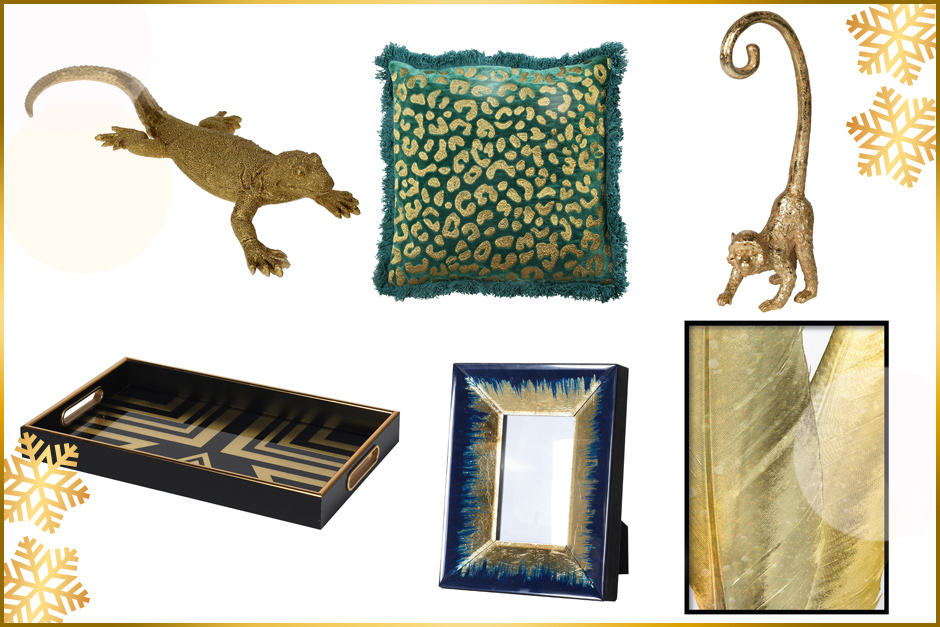 Gold Lizard Ornament £32, Green and Gold Leopard Print Cushion £65, Gold Long Tailed Monkey Ornament £44, Jazz Age Inspired Black and Gold Tray £34, Sapphire Blue and Gold Photo Frame £26.95, Golden Feathers Shimmering Print Unframed - £36.95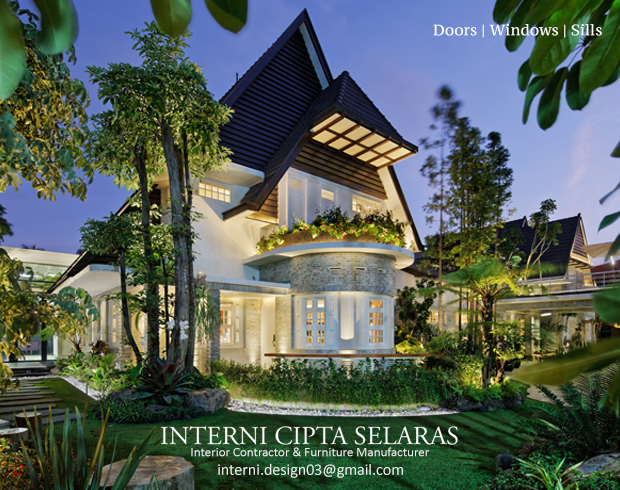 Presented by Interni Cipta Selaras
Koleksi ini juga menghadirkan furnitur, elemen interior, serta aksesori yang colourful untuk mencerahkan dan membawa kebahagiaan pada hunian Anda. Bawalah kebahagiaan dengan berbagai peralatan rumah berwarna-warni untuk mencerahkan dunia Anda. Rangkaian produk dari Audenza yang kemilau ini diluncurkan secara online mulai September 2019 lalu.
Gold Horn Leg Side Table £175, Solstice Brass and White Side Table £176, Hammered Brass Drum Coffee Table £288 (D50cm), Gold Three Flamingos Occasional Table £362, Gold Links Mirror Top Console Table £235, Gold Helix Side Table £112, Deco Fan Gold Slim Console Table £255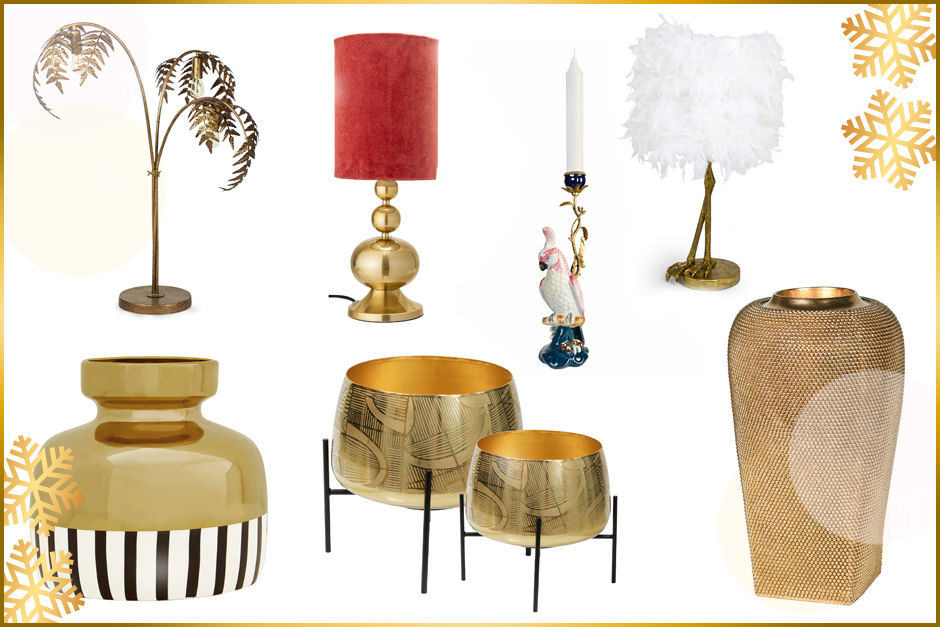 Antique Bronze Palm Leaf Table Lamp 158cm £208, Pearl Table Lamp Velvet Shade £184, Handmade Cockatoo Candle Holder £168, Ruffled Feather Brass Birds Leg Table Lamp £149.95, Gold Embossed Planters With Stand Set of 2 £68.00, Handmade Gold Beaded Large Vase £74 (H42cm)