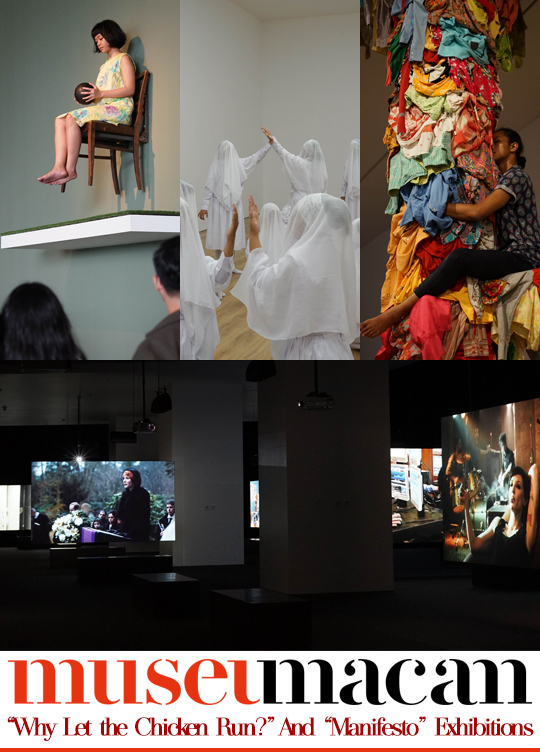 presented by

Museum MACAN Presents "Why Let the Chicken Run?" And "Manifesto" Exhibitions
Published by Sugar & Cream, Thursday 19 March 2020
Text by Auliya Putri, Images Courtesy of Museum MACAN
Highlighting the Importance of Video & Performance Art 
Tahun 2020 dibuka Museum MACAN dalam penampilan yang berbeda dari biasanya. Dua pameran istimewa; Melati Suryodarmo: Why Let the Chicken Run? dan Julian Rosefeldt: Manifesto, menegaskan peran penting dari seni video dan pertunjukan dalam konteks seni kontemporer dunia. Kedua pameran ini berlangsung beriringan hingga 31 Mei 2020, dimana penyajiannya pun melalui cara-cara kreatif baru terbilang langka.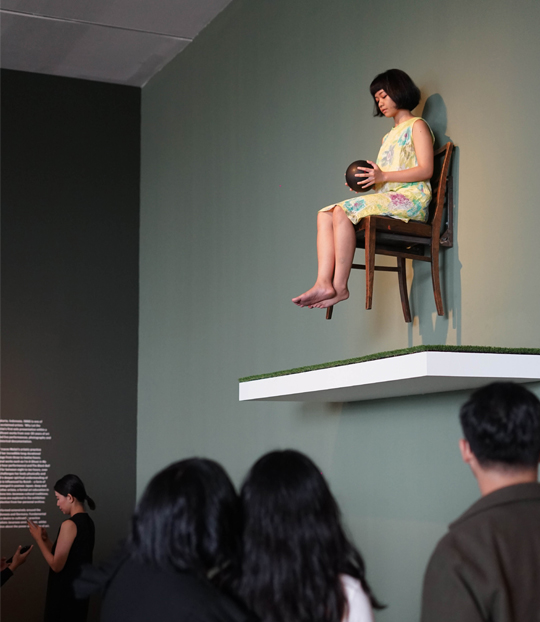 The Black Ball
Why Let the Chicken Run? adalah pameran tunggal perdana dari Melati Suryodarmo di Museum MACAN. Sudah menjadi khas dirinya untuk menampilkan karya yang menantang fisik, psikologis, dan berdurasi panjang. Seperti karya berjudul The Black Ball (2005) yang dilakukan antara delapan hingga sepuluh jam, selama empat hari. Atau I'm a Ghost in My Own House (2012) yang berdurasi selama 12 jam. Ada juga karya berjudul Exergle – Butter Dance (2000) yang merupakan karyanya yang paling popular.


Kleidungsaffe
Setiap karya-karyanya Melati memperlihatkan sisi berbeda entah itu dari penyampaian maupun praktik artistiknya. Tak hanya seni pertunjukan yang fenomenal, seniman ini turut memamerkan artefak-artefak dari penampilannya seperti dokumentasi foto maupun video yang bersifat historis. Pameran ini akan membuka dialog tentang tubuh, memori dan penjelajahan mendalam tentang makna menjadi manusia.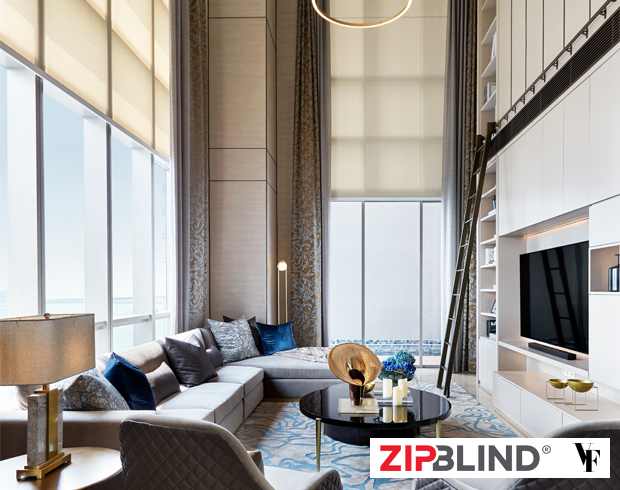 Presented by Zipblind & Vivianne Faye
Berkolaborasi dengan Art Gallery of New South Wales, Sydney, Australia, Museum MACAN menampilkan "Manifesto" di Indonesia. Melalui pameran ini, Anda diajak untuk memasuki ruangan gelap yang dipenuhi dengan layar besar menampilkan karya "Manifesto" yang terbagi dalam 13 bagian. Aktris ternama Cate Blanchett menjadi bintang utama yang memerankan 13 karakter berbeda, membawakan monolog yang dibentuk dari kolase manifesto para perupa dunia; Futuris, Dadais, perupa Fluxus, Suprematis, Situasionis, Dogme 95. Dengan menyusun ulang gagasan-gagasan ini, Rosefeldt memberikan penghormatan terhadap tradisi manifesto perupa, juga menegaskan peran penting perupa dalam masyarakat masa kini.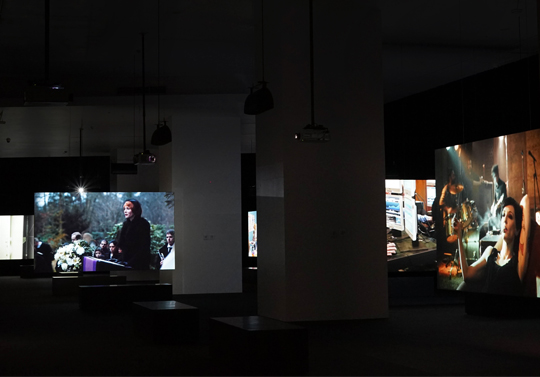 Manifesto
"Seni pertunjukan dan seni video adalah fondasi dari praktik seni kontemporer. Kami dengan bangga menampilkan dua perupa penting ini untuk audiens Indonesia. Kami berharap dengan mengembangkan dan mempresentasikan gagasan para perupa yang berpengaruh dalam tataran global, kami dapat memperkuat dinamika medan seni Indonesia, juga membuka kesempatan bagi audiens untuk mengapresiasi beragam bentuk praktik kesenian dan berpartisipasi dalam dialog seni kontemporer dunia," ujar Aaron Seeto, Direktur Museum MACAN.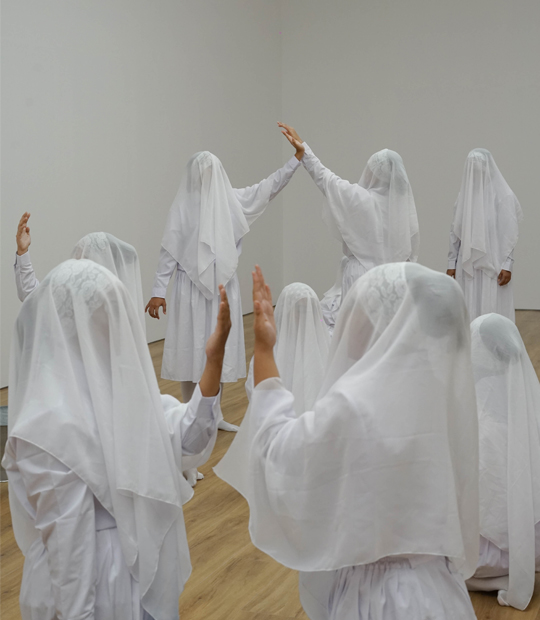 Sweet Dreams Sweet
Untuk info lebih lanjut mengenai jam performans maupun harga tiker masuk, sila mengunjungi www.museummacan.org