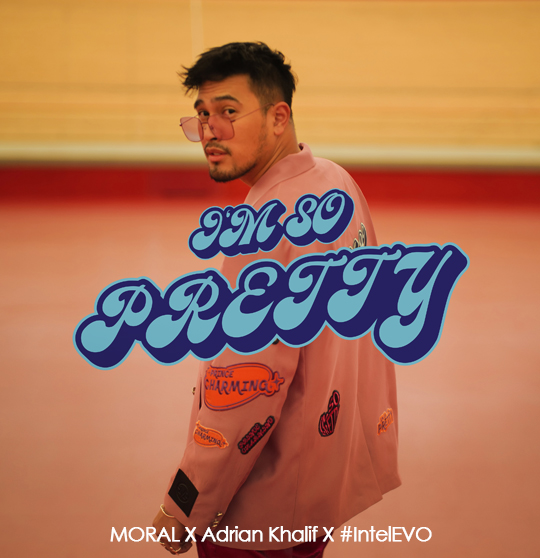 presented by

MORAL X Adrian Khalif X #IntelEVO in 'I'm So Pretty'
Published by Sugar & Cream, Friday 11 March 2022
Images courtesy of MORAL
Make you confident in sassy yet charming way.
Self-love dan kepercayaan diri masih menjadi isu yang patut digaungkan hingga kini. Terlebih situasi pandemi yang kian menggerus mentalitas hingga terciptanya depresi. Berangkat dari hal itu, rumah mode MORAL mengajak untuk lebih mencitai diri sendiri lewat karya terbarunya yang berkolaborasi dengan musisi, Adrian Khalif, dalam single lagu berjudul 'I'm So Pretty'.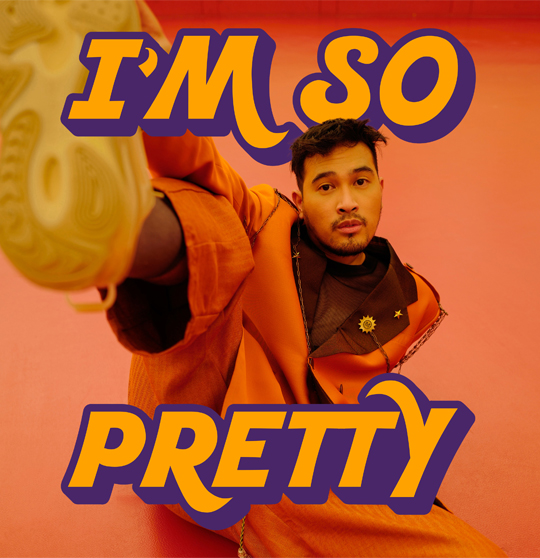 Sejalan dengan pesan yang ingin disampaikan MORAL, lagu 'I'm So Pretty' yang dirilis pada 18 Februari 2022 ini menghadirkan lirik yang catchy dan happy. Seperti penggalan liriknya yang berbunyi "But i swear i'm so happy, Just keeping me busy, Reality hits hard sometimes, I got to keep winning" mengajak kita untuk lebih optimis dalam menjalani kehidupan.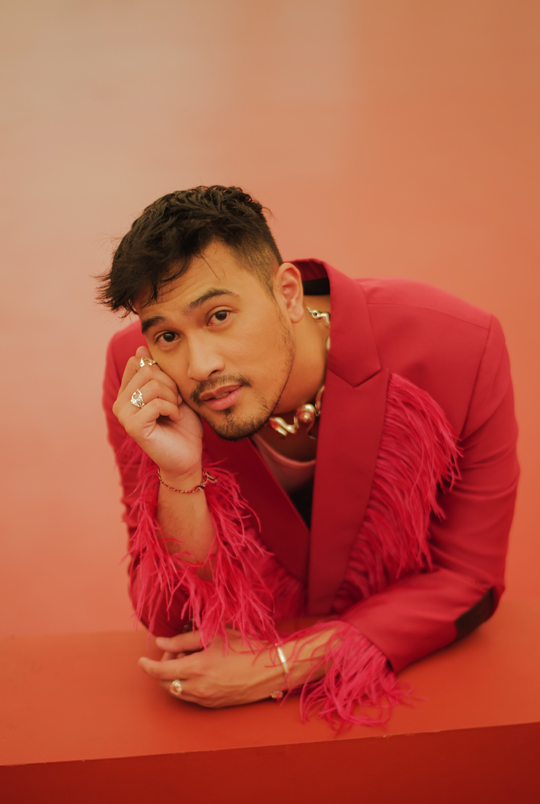 Simak di sini video terbaru dari Adrian Khalif dalam balutan busana rancangan Moral.
Dalam video musik tersebut, Adrian Khalif mengenakan empat busana eksklusif rancangan Creative Director MORAL, Andandika Surasetja. Seperti balutan oversize blazer bernuansa pink pucat dengan aksen patches yang dikenakan bersama sequin pants berwarna senada. Ada pula setelan suit berwarna tangerine dengan metal chain and pins berwarna tembaga yang membuat Adrian tampil sangat fresh layaknya buah tangerine.

Presented by Interni Cipta Selaras
Terdapat look yang lebih extravagant berupa setelan magenta dengan detail ostrich feathers pada bagian lapel dan pergelangan tangan. Untuk tampilan yang lebih kasual, Adrian juga muncul mengenakan tracksuit berwarna biru dengan aksen oranye, dilengkapi embroidered patch bertuliskan I'm So Pretty di bagian punggung.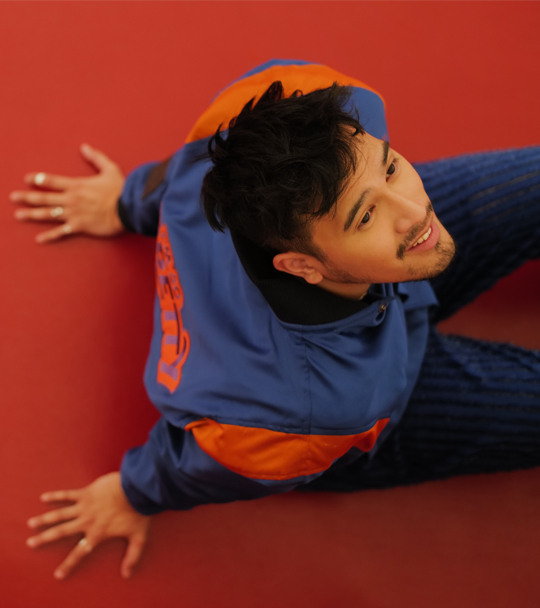 Video musik "I'm So Pretty" dibuat menggunakan teknologi #IntelEVO dari Intel Indonesia. Mulai dari eksplorasi konsep, desain, hingga eksekusi video musik seluruhnya menggunakan kecanggihan teknologi #IntelEVO. Ini merupakan kali kedua kolaborasi Intel Indonesia bersama MORAL. Di mana sebelumnya, #IntelEVO merilis fashion film yang bertajuk sam-udrá समुद untuk koleksi MORAL Spring Summer 2022.(FE)