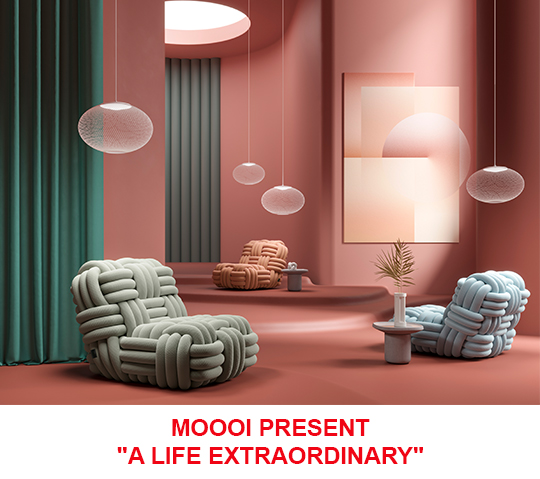 presented by

MOOOI PRESENT "A LIFE EXTRAORDINARY"
Published by Sugar & Cream, Friday 05 May 2023
Images courtesy of Moooi
Milan Design Week 2023 Preview
Press Preview: Monday 17.04.2023; 5PM – 8PM
Exhibition Dates: 18.04.2023  – 23.04.2023
Salone dei Tessuti, Via S. Gregorio 29 (20124, Milan –  IT)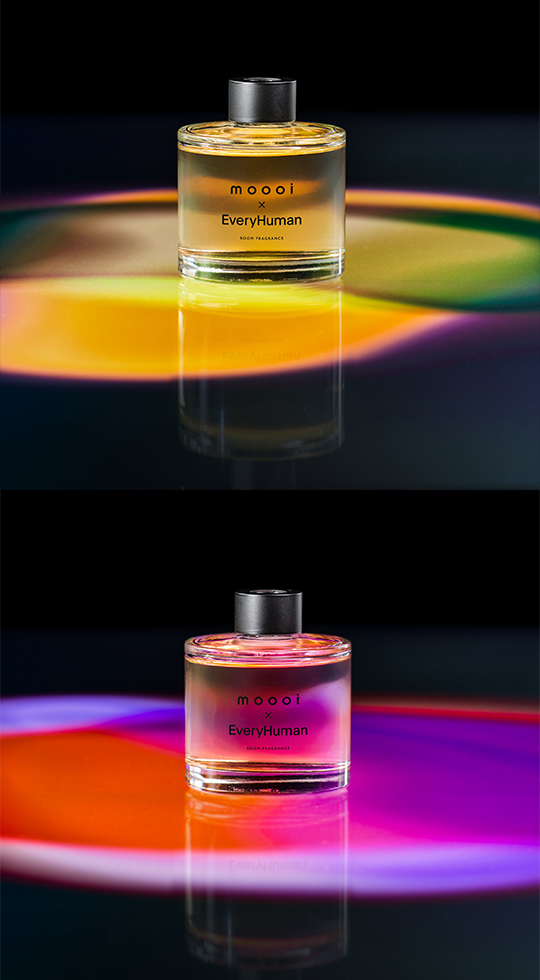 Moooi presents "A Life Extraordinary" during Milan Design Week 2023. As we embark on a new era of design and innovation, Moooi is dedicated to exploring the intersection of technology and humanity. Moooi believes that by embracing both physical and digital realities, we can create experiences that are not only technologically advanced but also deeply human and personal. Through innovative, multi-sensorial, and imaginative designs, they aim to interweave the physical and digital in a way that is both poetic and practical.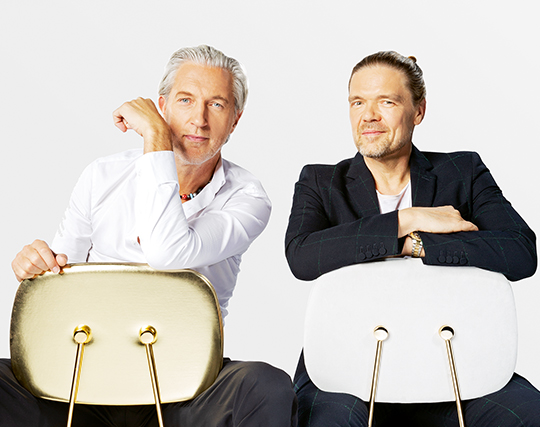 Marcel Wanders and Robin Bevers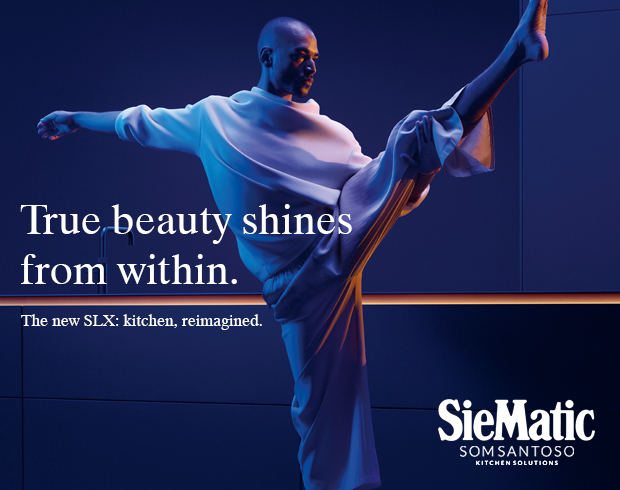 Presented by Som Santoso
For "A Life Extraordinary 2023", Moooi partners with EveryHuman™ to create a bespoke interior fragrance experience fuelled by AI that will be the centerpiece of their presentation. EveryHuman™ created the world's first public AI scent design experience: Algorithmic Perfumery. Using an algorithm, they build personal home  based on a person's answers in a questionnaire. Moooi continues to use technology to tap into unexplored areas of personalisation for designing our lives and homes. Where every human can create new things that are relatable but completely unexpected at the same time. As to lead every human to a more creative and customized life, A Life Extraordinary.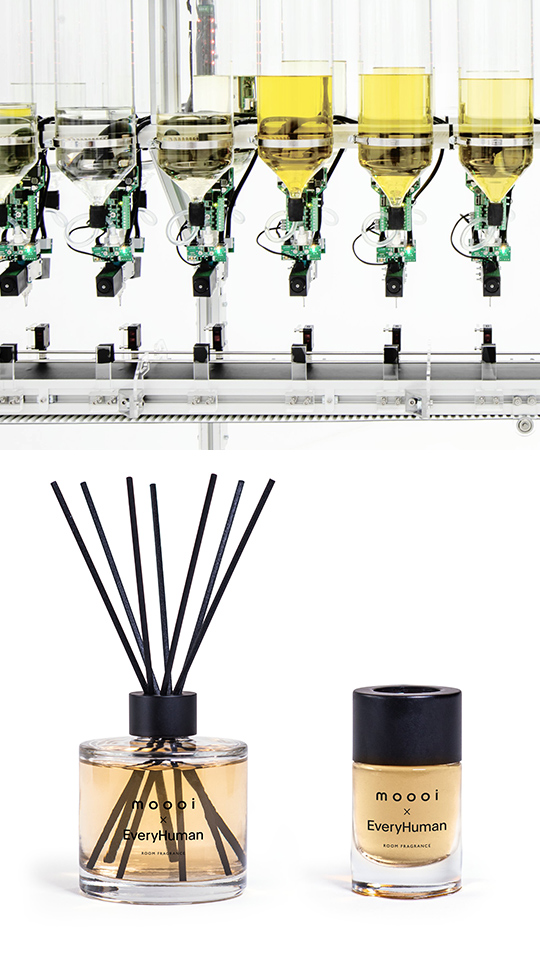 Besides a tech-fuelled experience, Moooi will also present new product designs, lifestyle collections, and collaborations during Milan Design Week 2023. The lifestyle brand also further expands their multi-sensorial narrative by deepening their exploration of sound.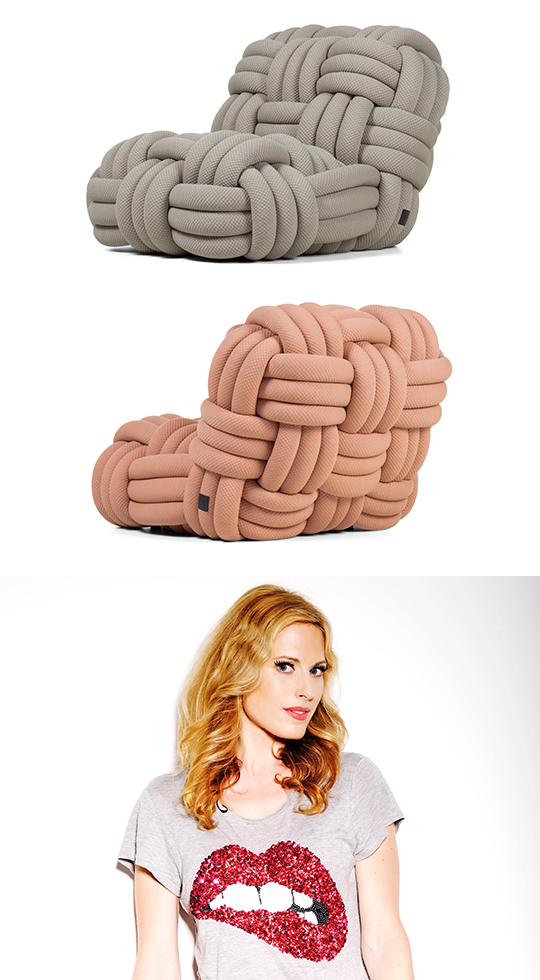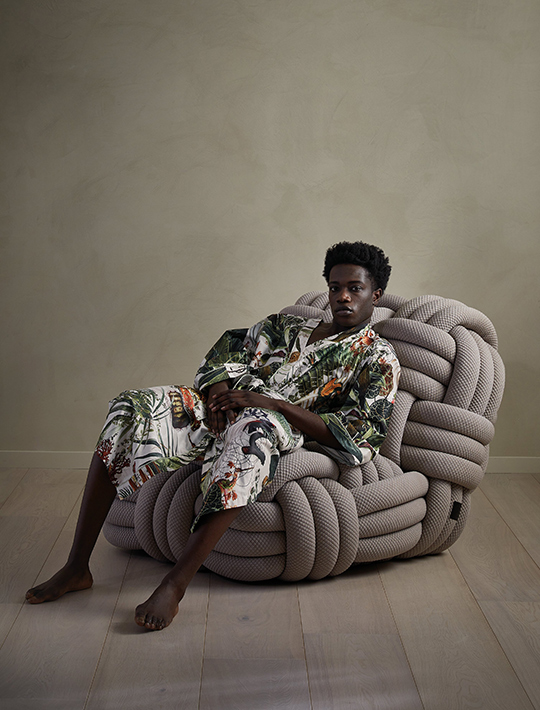 ABOUT MOOOI
For twenty years, Moooi has inspired and seduced the world with sparkling and innovative designs. The venture founded in 2001 is currently led by Marcel Wanders and Robin Bevers. Moooi is named after the Dutch word for beautiful – Mooi. The third 'O' in the brand name stands for an extra value in terms of beauty and uniqueness. Moooi does not tell designers what to do, but listens to what designers want to make, and realizes their dreams. Eclectic and always on the edge of commercial reality and cultural interest. To trigger, to create conversation pieces which make your environment more special, a life extraordinary.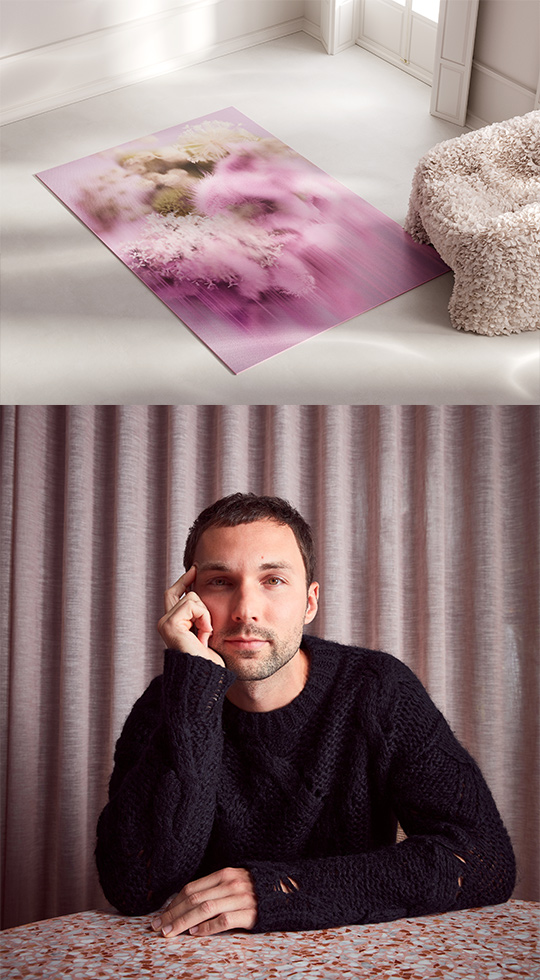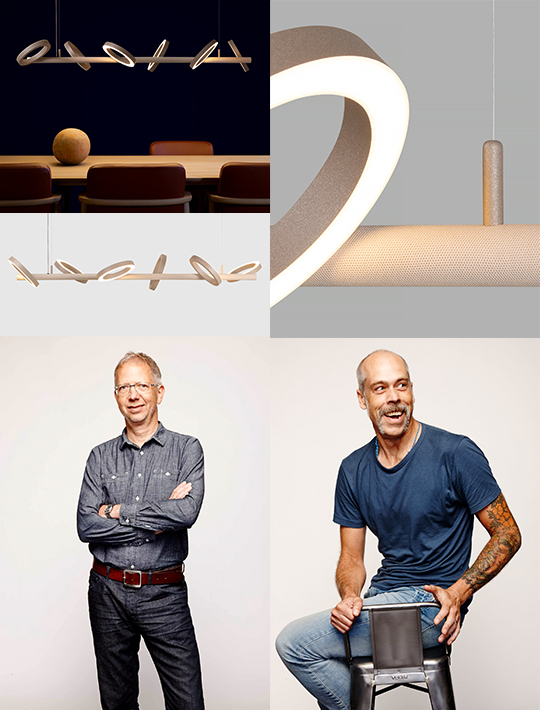 Moooi.com / @moooi