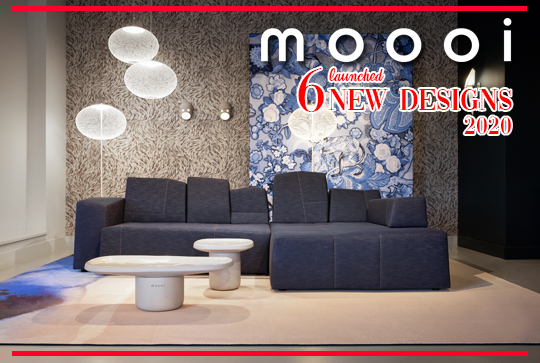 presented by

Moooi Launched A Six New Designs 2020
Published by Sugar & Cream, Friday 11 September 2020
Text by Dira Rohmatun, images courtesy of Moooi
Lifestyle Brand Continues to Expand Its Collection Year Round  
Kejutan manis apa yang ditawarkan oleh Moooi di tahun 2020 ini? Di acara Stockholm Furniture Fair pada Februari 2020 lalu, Moooi menambah jajaran koleksinya dengan meluncurkan enam desain terbaru pada peluncuran terbesar mereka! Seperti apa keunikan desain terbarunya?
Monster Family Collection
Sepuluh tahun sejak kemunculkan Kursi Monster pertamanya dengan desain yang ikonis, Moooi kembali menambah jajaran koleksi keluarga Monster dengan menghadirkan Monster Table rancangan Marcel Wanders dan Monster Carpet yang dirancang oleh Moooi Carpets. Di mana Monster Table menjadi Monster terbesar dari keluarga ini. Seperti kursinya yang ditandai dengan garis-garis melengkung, Meja Monster juga memliki kaki dengan bentuk melengkung yang memberikan kesan gagah pada ukuran yang luas ini. Dengan desain minimalis, meja ini dapat diletakkan di mana saja dan dipergunakan untuk apa saja. Tersedia dalam enam sentuhan akhir seperti cinnamon dan black yang menampilkan warna alami, dalam ukuran 280cm, 240cm, dan 180cm.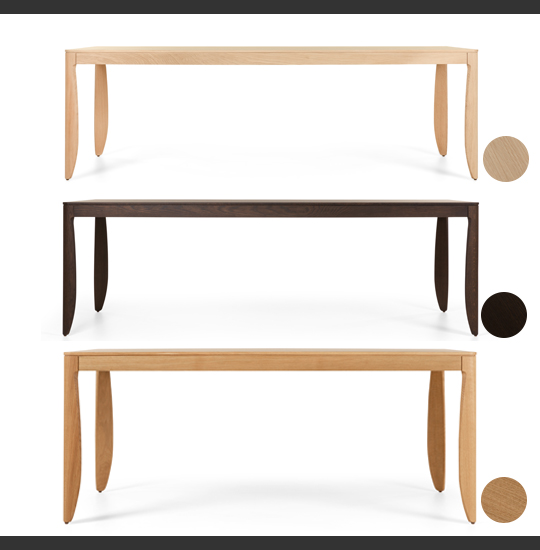 Monster Table (Whitewash, Wenge, dan Natural Oil)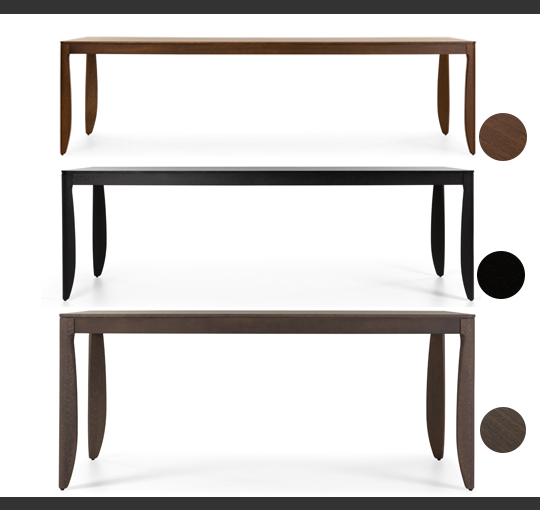 Monster Table (Cinnamon, Black, Grey)

Kemudian, Monster Carpet tampak dalam desain yang seakan menyeramkan, tetapi memiliki tekstur yang lembut dan penuh warna ceria dengan ornamen grafis yang unik. Tersedia dalam tiga ukuran berbeda yaitu 150, 250, dan 350 cm, Karpet Monster ini akan mempercantik interior hunian Anda.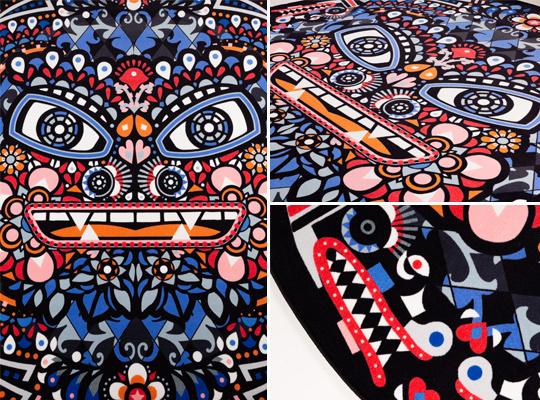 Monster Carpet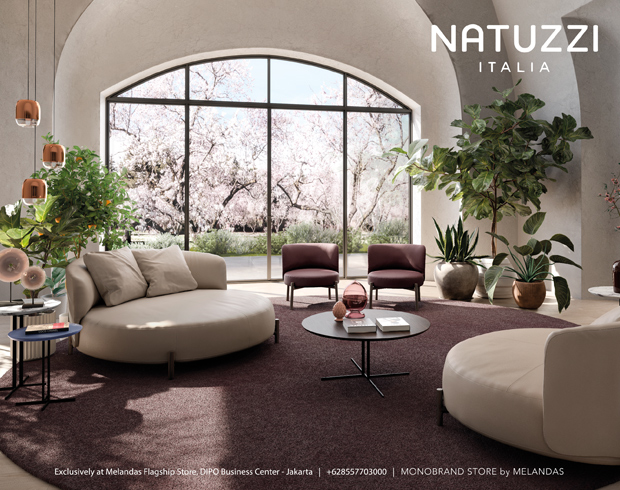 Presented by Melandas Indonesia
Tak ketinggalan, Moooi juga memperluas rangkaian Kursi Monster dalam berbagai bentuk, warna, dan bahan yang tersedia lebih dari 200 kain termasuk kain denim. Ketiga koleksi terbaru Monster Family ini siap memberikan kesan unik di hunian Anda.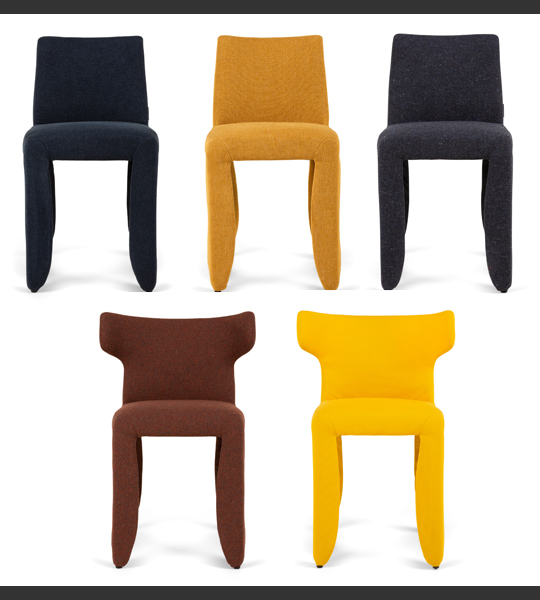 Monster Chair no arms Justo Flod, Justo Sennep, dan Solis Dawn | Monster Chair Solis Sunset dan Steelcut Trio with Arms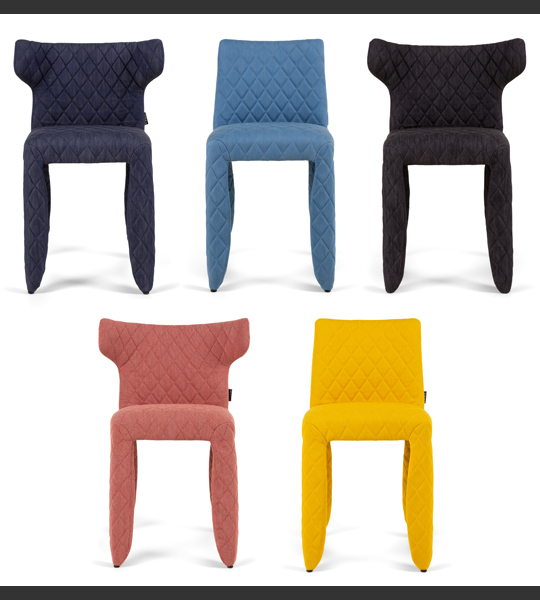 Monster chair Indigo Denim, Lightwash Denim (no arms), Midnight Denim, Steelcut trio, dan Steelcut tri (no arms)
The NR2 Floor light by Bertjan Pot
Elegan dan ringan adalah kesan pertama saat melihat lampu NR2. Diciptakan bagai gelembung yang seakan siap ditiup kapan saja, Moooi memperluas modelnya sebagai lampu lantai yang menawan. Berkat lampu LED yang terintegrasi dengan baik, karya terbaru dari Bertjan Pot ini memancarkan cahaya ajaib yang lembut ke seluruh ruangan. Dilengkapi dengan kerangka baja, lampu lantai NR2 tersedia dalam warna hitam dan putih yang memberikan kesan minimalis.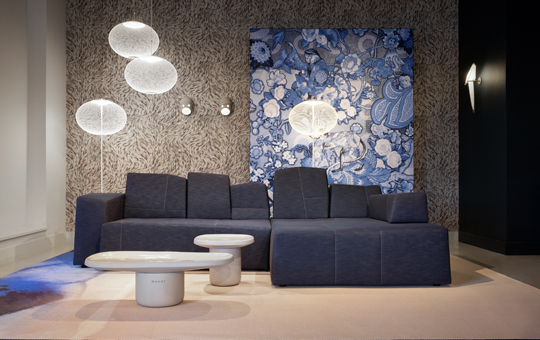 NR2 Floor light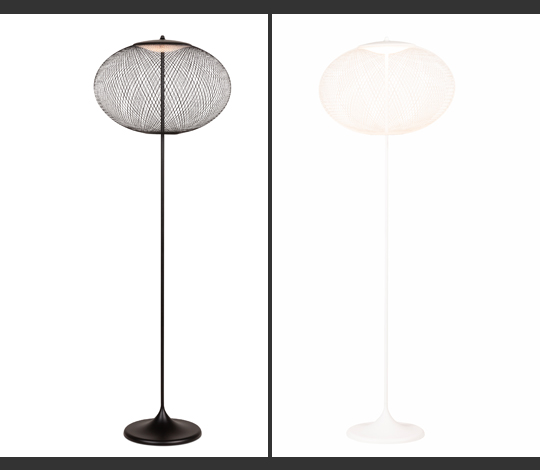 NR2 Floor light (black & white)
Denim Fabrics
Moooi memperkenalkan koleksi kain denimnya dengan pola menarik yang terinspirasi dari koleksi Extinct Animal family yaitu Indigo Macaque. Terus mengeksplorasi bahan-bahan baru, Moooi merancang kain terbaru ini dari revolutionary Denim yang berasal dari Jepang, dengan daya tahan yang lebih tinggi dan tidak mudah luntur. Sehingga sangat cocok digunakan untuk keperluan desain interior apa pun. Diproduksi secara ramah lingkungan dengan kualitas terbaik, Kain Denim ini tersedia dalam tiga warna yaitu Denim Lightwash, Denim Indigo, dan Denim Midnight.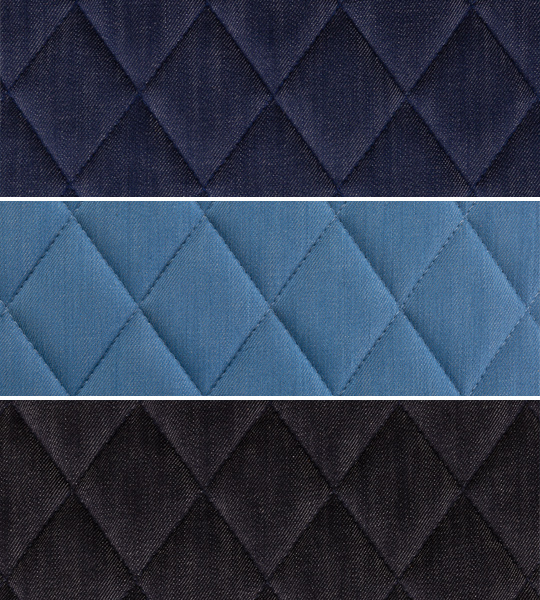 Indigo Denim, Lightwash Denim, dan Midnight Denim
The Something Like This Sofa in Denim
Selama Salone del Mobile 2019, Moooi mulai menjelajahi dunia Denim dengan washings, lasering dan stitching, serta menjadi yang pertama menggunakan kain dalam koleksinya. Salah satunya dengan menghadirkan The Something Like This Sofa secara eksklusif dalam edisi Denim yang terlihat elegan untuk di dalam ruangan. Untuk melengkapi nuansa Denim, Moooi menggabungkan jahitan kontras dalam warna tembaga yang berpadu secara sempurna.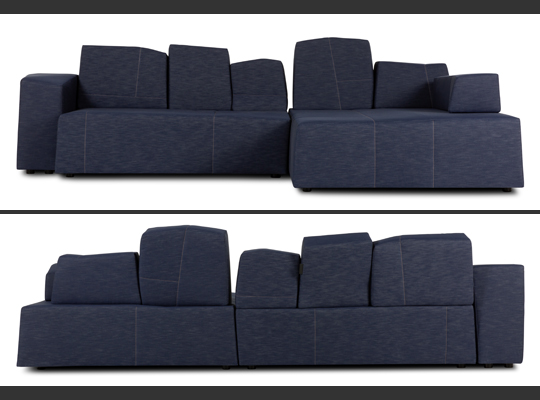 Pertama kali diluncurkan pada 2018, Maarten Baas' merayakan kecintaannya terhadap gambar sketsa yang Ia terjemahkan ke dalam sofa lembut yang luar biasa ini – yang tersedia lebih dari 200 jenis kain dengan bentuk unik dan konfigurasi tanpa batas.
Keseluruhan desain terbaru ini tersedia melalui moooi.com dan dilengkapi dengan The Button, bukti digital keaslian produk Moooi.