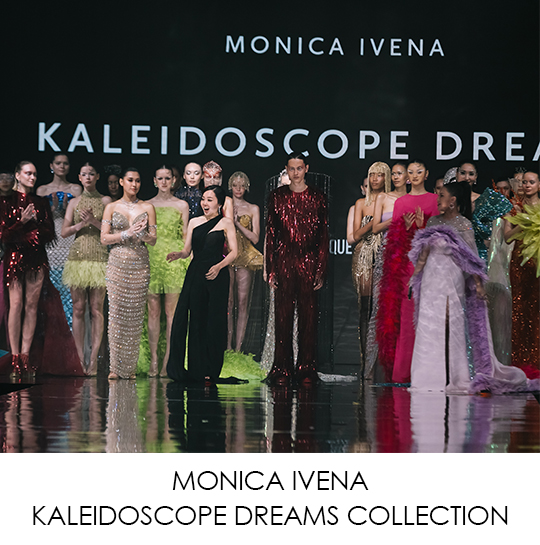 presented by
MONICA IVENA – KALEIDOSCOPE DREAMS COLLECTION
Published by Sugar & Cream, Tuesday 18 July 2023
Images Courtesy of Monica Ivena
Gatsby, Disco, Under the Sea, dan Birds of Paradise
Tahun 2023 menjadi awal yang baru bagi desainer Monica Ivena dengan menyelenggarakan fashion show luring setelah tahun lalu melaksanakannya secara daring lantaran pandemi Covid-19.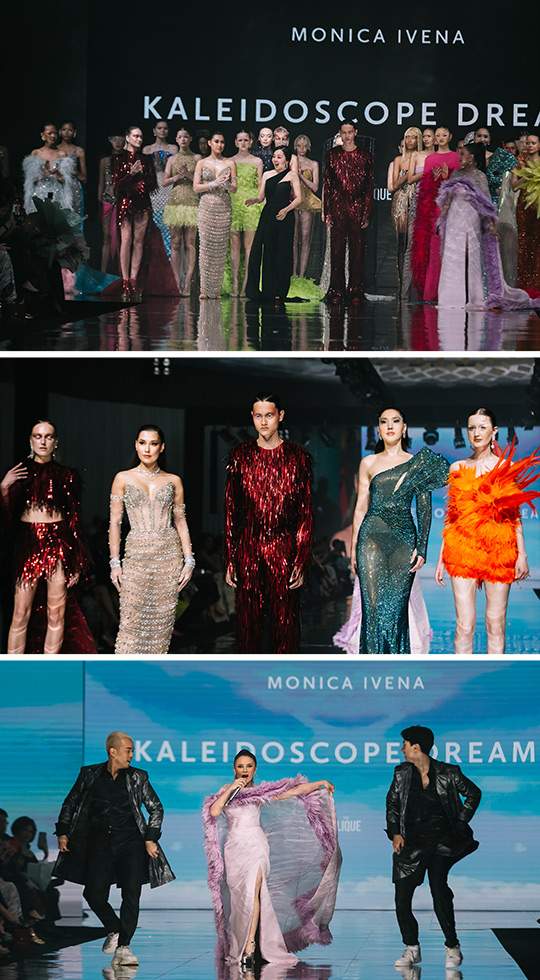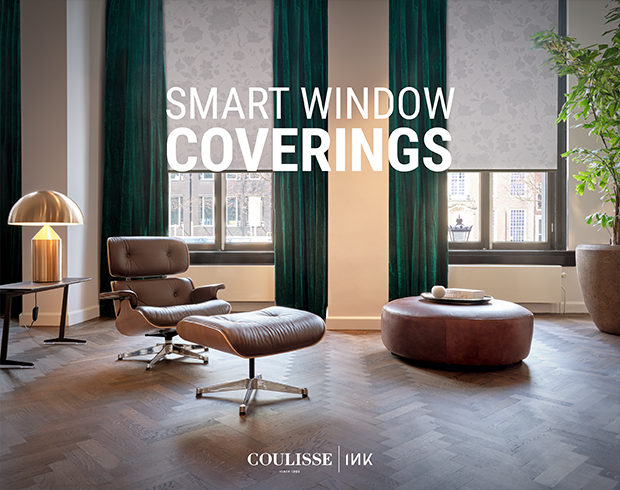 Presented by Coulisse | INK
Bertempat di St. Regis Jakarta, pagelaran ini berbalut kemewahan yang dihadiri oleh nama-nama papan atas Tanah Air. Melalui koleksi ini pun sang desainer mengutarakan pesan bahwa kehidupan yang diguncang oleh tantangan tetap dapat mengungkapkan keindahan baru dan harapan baru, identik dengan kemampuan manusia untuk bermimpi dan mewujudkan mimpi menjadi kenyataan. Seperti sebuah kaleidoskop yang mempunyai banyak warna, koleksi pun memberikan beragam kejutan di dalamnya.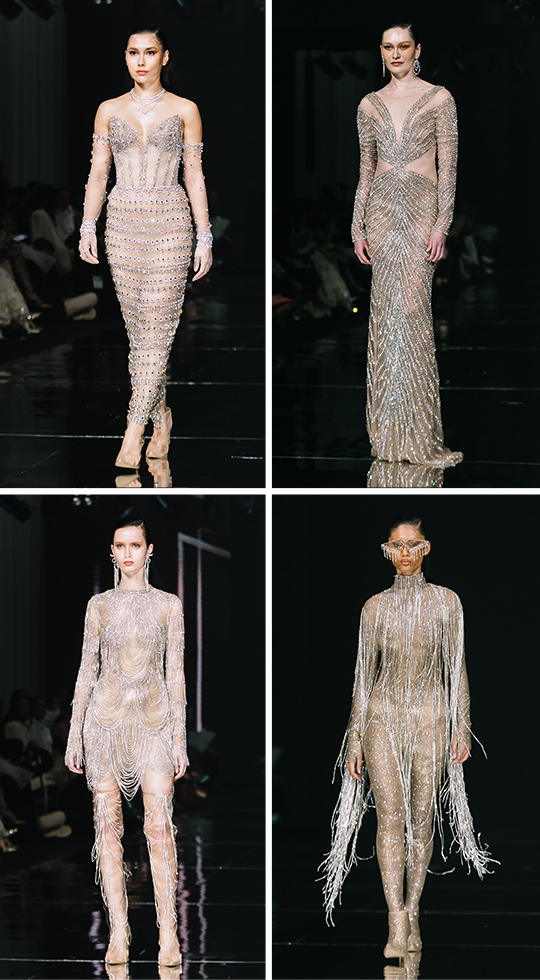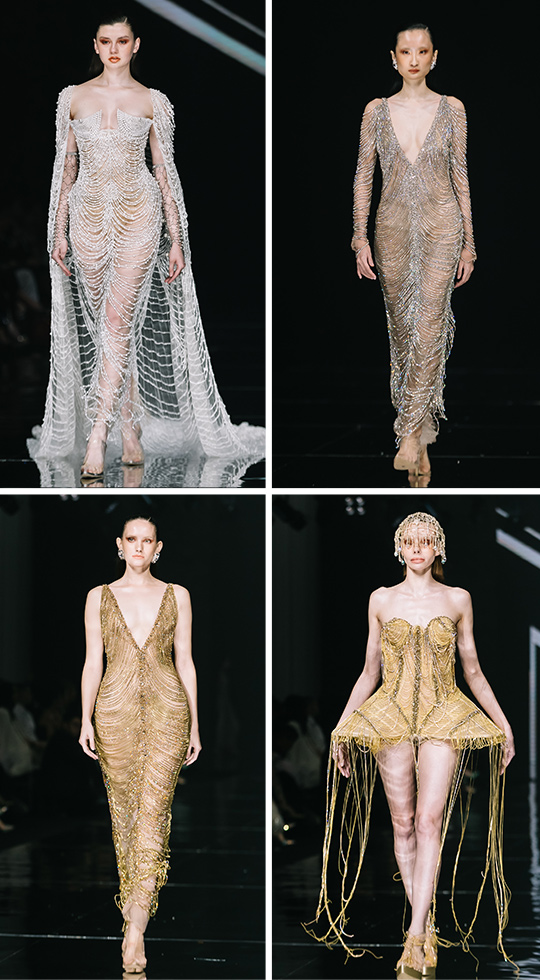 Pagelaran dibagi dalam empat segmen menawan; Gatsby, Disco, Under the Sea, dan Birds of Paradise, dimana benang merahnya hadir pada teknik-teknik yang dibalut aksen hiasan rumit. Seperti Gatsby yang mengambil inspirasi dari gaya fashion periode "Roaring Twenties" dimana pakaian didominasi dengan siluet glamor yang mengikuti tubuh namun dengan twist material sheer dan dihiasi beads yang berkilau seperti batu permana.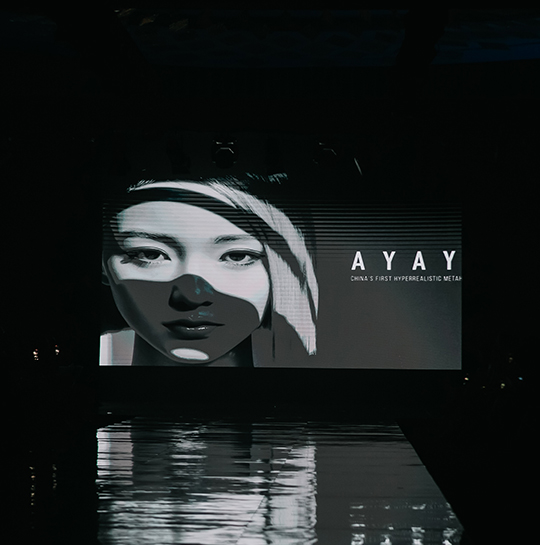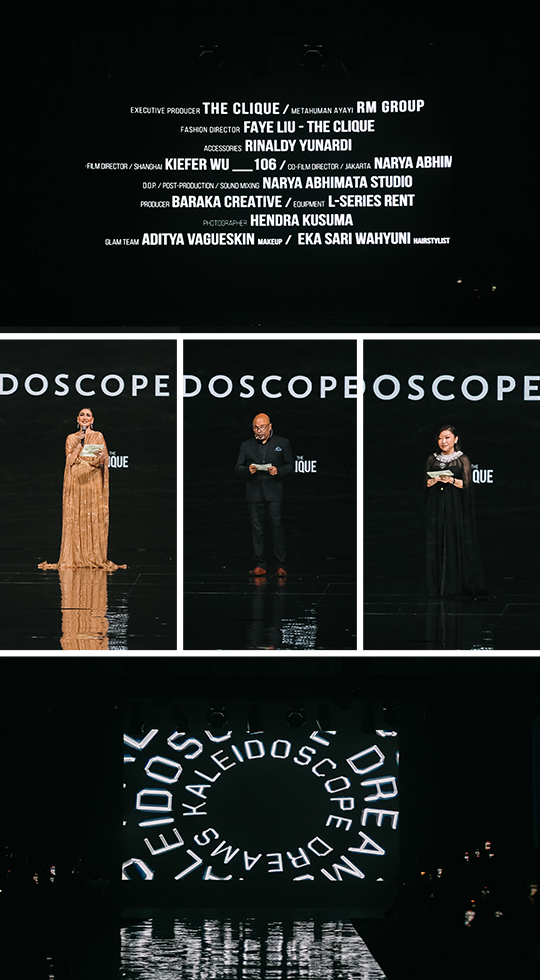 Disco seperti namanya memperlihatkan rangkaian busana yang meriah dihiasi warna-warni vibrant dan hologram seperti lampu disko. Under The Sea menjadi cara Monica Ivena mewujudkan imajinasinya dengan gaun-gaun yang terinspirasi oleh keindahan bawah laut. Sama seperti dua segmen sebelumnya, pada segmen ini beragam busana dengan siluet ketat dan berwarna vibrant menghiasi panggung. Namun desainer menambahkan aksen untuk menggambarkan terumbu karang hingga ombak. Sedangkan Birds of Paradise menampilkan koleksi yang didominasi oleh hiasan bulu-bulu untuk menggambarkan sayap burung yang bergerak dramatis.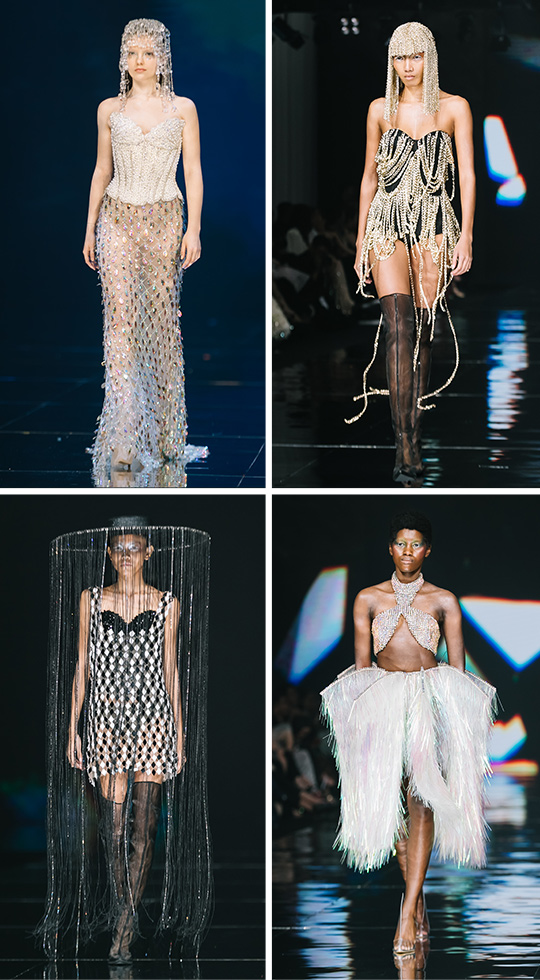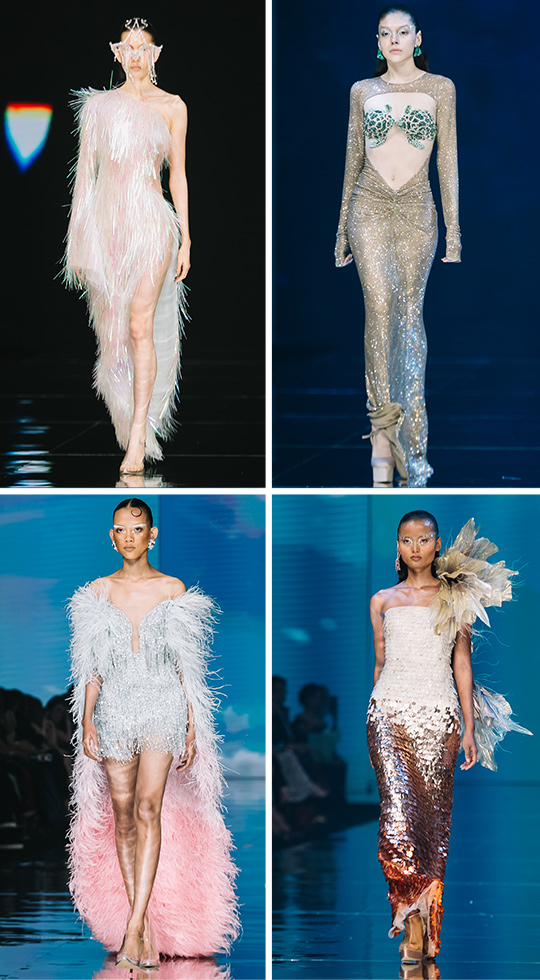 Uniknya, pada pagelaran kali ini, Monica Ivena pun berkolaborasi dengan AYAYI, salah satu influencer metahuman hiperrealistik pertama dari Tiongkok. Kolaborasi ini sekaligus menjadi tonggak penting bagi Monica Ivena sebagai desainer Indonesia pertama yang menggunakan metahuman influencer kelas dunia. (AP)