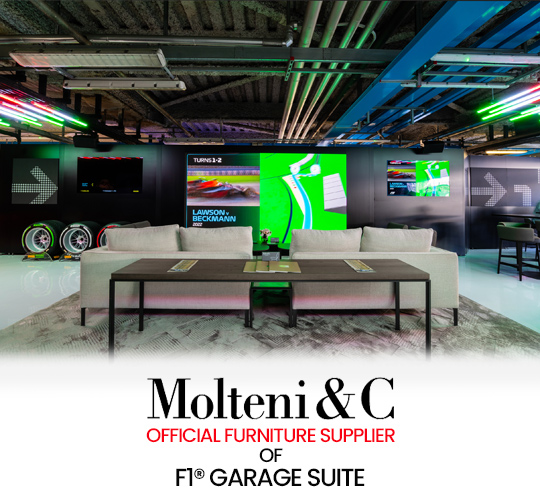 presented by

MOLTENI&C OFFICIAL FURNITURE SUPPLIER OF F1® GARAGE SUITE
Published by Sugar & Cream, Thursday 28 September 2023
Images and text courtesy of Molteni&C
A Collaboration that Honors the Two Brands' Shared Values of Excellence, Quality, and International Spirit
After the successful collaborations in Bahrain, Saudi Arabia, Miami, Spain, Canada and Great Britain, Molteni&C furnishes also the exclusive areas of F1® Garage Suite for the next Italian Grand Prix in Monza as Official Furniture Supplier.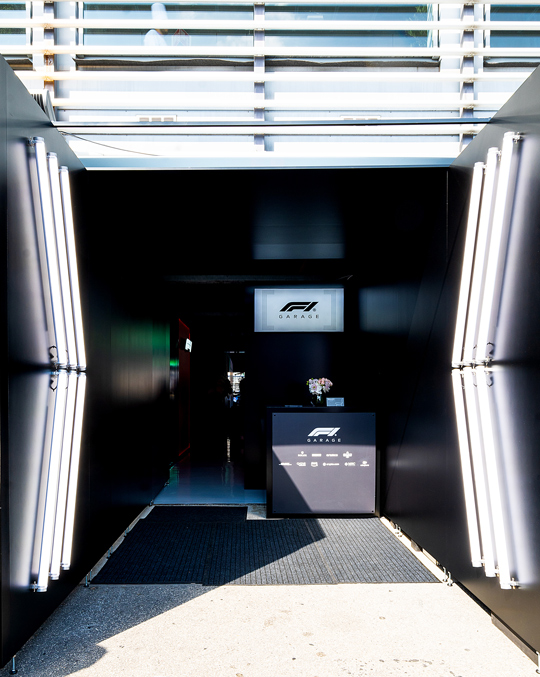 Molteni, the leading independent industrial group in the high-end furniture sector furnishes the spaces of F1® Garage Suite, the exclusive hospitality area present at 11 Grand Prix events (Bahrain, Saudi Arabi, Miami, Spain, Canada, Great Britain, Italy, Qatar, Texas, Mexico, Abu Dhabi), offering selected guests a unique experience in close contact with the track and the racing team. A partnership that celebrates the values of excellence, quality and international spirit shared by the two brands, distinguished by the unique emotions they both convey to their audience.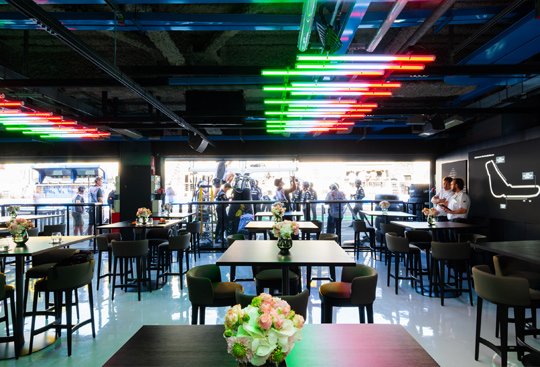 "As we continue to grow our premium hospitality offering at Grand Prix around the world, it is crucial that we have partners that understand the luxury and quality that synonymous with Formula 1®. Molteni&C is the epitome of Italian Luxury and they will bring a level of style and elegance to our Garage Suite that is unmatched. We are delighted to partner with them and can't wait to see their products in our Garage Suites." – Stefano Domenicali, CEO and President, Formula 1® –

Presented by Interni Cipta Selaras
"This partnership, forged several years ago, makes us particularly happy. Molteni&C represents the excellence of Italian design all over the world, helping to make living spaces unique. Having this chance to bring a touch of style and elegance, teamed with the utmost comfort, to the heart of one of the most extraordinary modern sporting events fills us with pride and satisfaction. Watching a Formula 1® race live arouses the same, strong emotions we work passionately to offer our customers on a daily basis. We are grateful for this positive contamination that enhances our optimism for the future even more." – Marco Piscitelli, CEO of Molteni&C –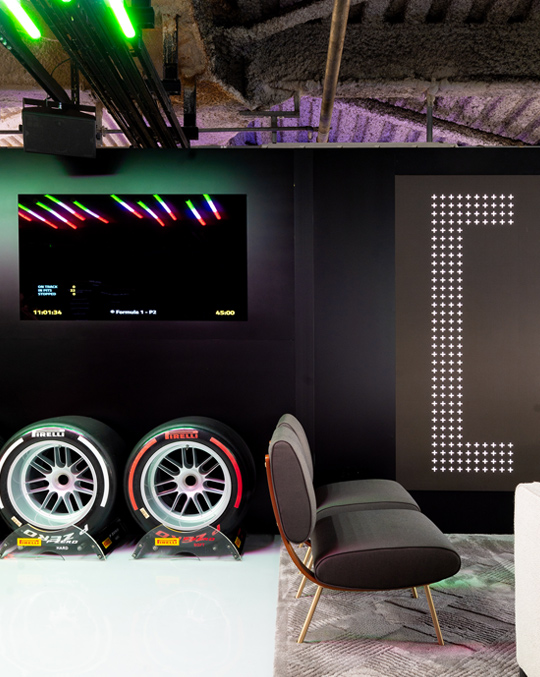 An exclusive arrangement featuring iconic pieces by some of the most prestigious international designers, including Gio Ponti, one of the masters of 20th century architecture, and customised solutions conceived especially for the many dates in the F1® events calendar.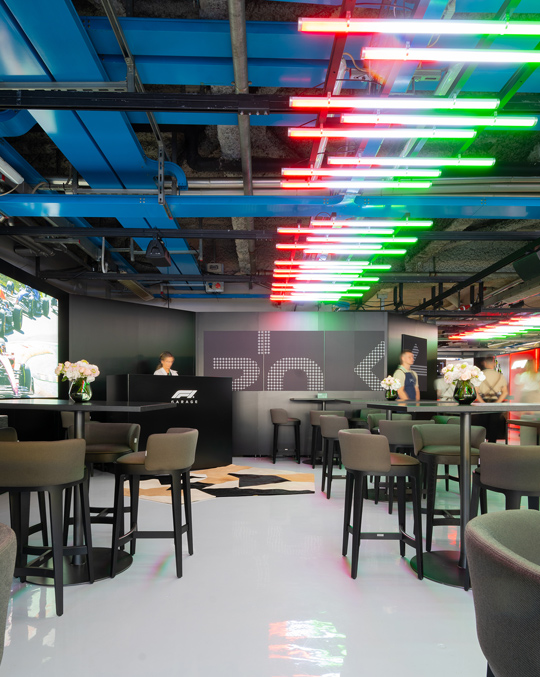 Unique spaces where guests are offered an outstanding experience. The opportunity to enjoy the Formula 1® experience to the full, in close contact with the racing teams and surrounded by Italian design in top gear.