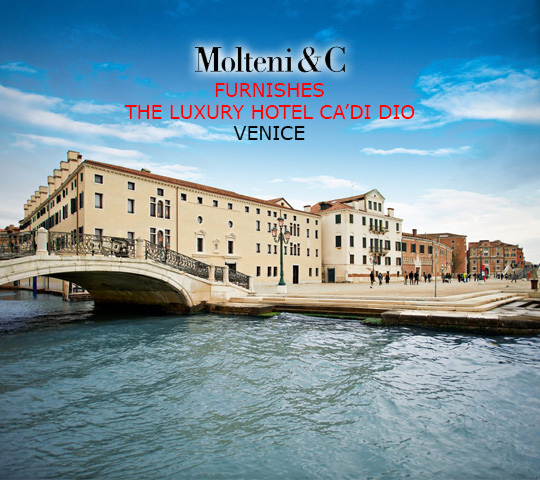 presented by

MOLTENI&C FURNISHES THE LUXURY HOTEL CA'DI DIO – VENICE
Published by Sugar & Cream, Thursday 03 February 2022
Images courtesy of Molteni&C
Homage To The Hospitality Concept in Venice
Kota cantik dan bersejarah Venesia menyambut sebuah hotel terbaru di intimate alleys, di Castello sestiere di sepanjang Riva degli Schiavoni, lokasi yang penuh gaya dan elegan dengan tradisi panjang terhadap hospitality sejak tahun 1200-an. Venesia menjadi destinasi paling didambakan bagi para traveler romantis di seluruh dunia, dan Ca' di Dio sebagai 'jantung'-nya untuk mengakomodasi serta menikmati pesona Venesia dengan tampilan eksklusif ke dalam rahasia kota akuatik.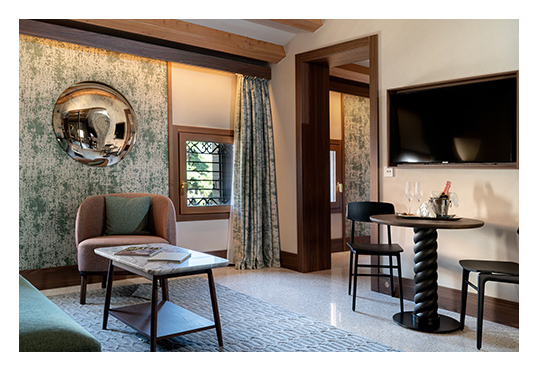 Hotel mewah baru Ca' di Dio ini telah resmi dibuka, dan merupakan hotel keempat dalam koleksi properti VRetreats, setelah Roma dan Taormina. Properti eksklusif dengan kepribadian yang kuat dan hubungan yang kuat dengan wilayah, dengan struktur yang mencakup seni dan budaya, sesuai dengan daerah sekitarnya seperti teras, serambi, dan taman. Di tangan arsitek dan desainer ternama, Patricia Urquiola, yang bertanggung jawab atas desain interior dan direktur seni, 'rumah bersejarah' ini menggabungkan dua elemen penting kota: severity dan sophistication, simbol dari keindahan, dan ide baru konsep hospitality.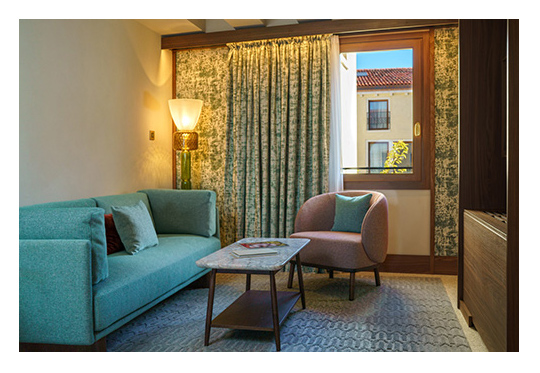 Proyek ini merupakan penghormatan kepada Venesia dan masa lalunya. Lingkungan dan detail merayakan material, warna, dan suasana kota yang hidup di atas air, melalui palet warna lembut dan halus, dengan warna terang dan transparan yang menggemakan pantulan laguna. Lingkungan yang cerdas di mana setiap elemen desain mencerminkan garis yang sudah ada sebelumnya, mengelevasi tanpa membalikkannya.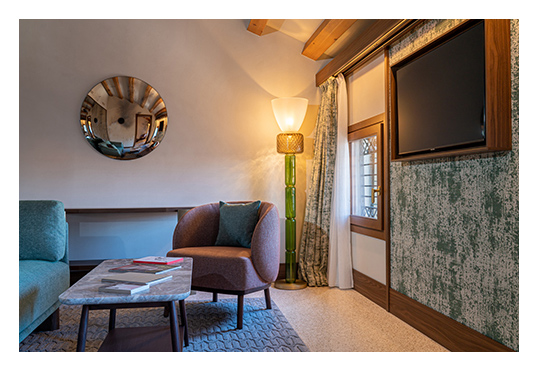 Penggabungan yang harmonis antara beratnya struktur yang ada dan kehalusan bangunan aristokrat. Ini adalah dua jiwa pada Ca' di Dio, jiwa yang sama yang mengalir di seluruh Venesia. Dengan perhatian khusus diberikan pada area umum, tempat orang bertemu dimana  'hubungan' dimulai.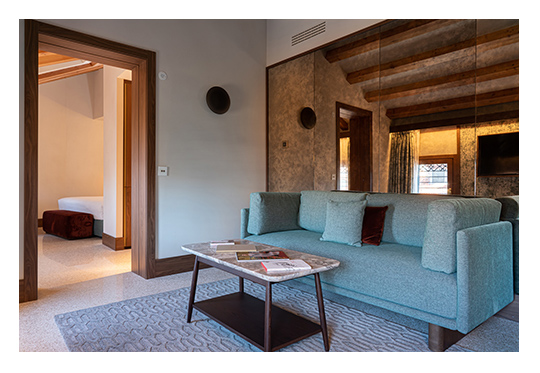 'Area penyambutan' yang berbeda dapat dirasakan langsung dari pintu masuk, dengan Lobby, yang awalnya adalah gereja, menjadi salah satu area paling ikonis di seluruh hotel. Langit-langit yang tinggi  berfungsi untuk memamerkan 14.000 kristal kaca Murano yang membentuk tiga layar fitting lampu yang menakjubkan. 'Puisi' Ca' di Dio berlanjut di Reading Room, Alchemia Bar, di dua restoran hotel, Essentia, dan Vero yang dibuka untuk  umum.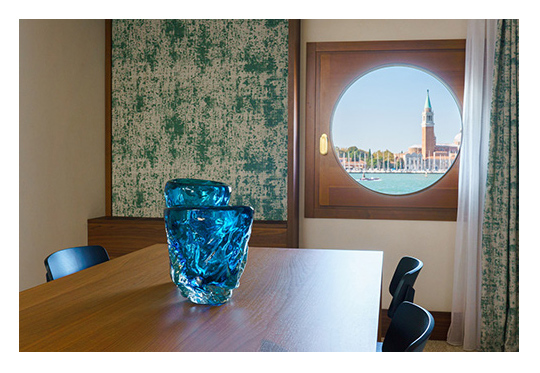 Setiap ruang menampilkan penelitian yang cermat terhadap bahan, yang dicirikan oleh kain, kaca, batu, dan marmer, semuanya dikerjakan dengan menghormati tradisi pengerjaan lokal. Narasi "Venetian House" ini berlanjut dengan menawarkan keramahan yang luar biasa, dua loggia di puncak gedung untuk melihat pemandangan ke seluruh Venesia, dan tiga taman yang dibuat di halaman, sebagai oasis yang menenangkan untuk menemukan diri sendiri dan terhubung ke lingkungan luar.
Ca' di Dio memiliki 66 kamar, 57 kamar Suite dan 9 kamar Deluxe. Sebagian besar menghadap ke laguna, menghadap ke Pulau San Giorgio dan Rio Ca' di Dio. Setiap kamar memiliki panel kain dan rangka kayu yang mengelilingi jendela, menekankan hubungan antara ruang internal dan eksternal. Fitting lampu telah dibuat untuk menggunakan teknik handblown oleh ahlinya. Setiap detail pada kamar secara cerdas sesuai dengan lingkungannya dan ditafsirkan ke dalam gaya  kontemporer.


Presented by Interni Cipta Selaras
"As a designer, I always work with an inclusive view, making the client an active part of the project, giving a unique character to each hotel. The vision with VRetreats was always in agreement on the end result: Venice had to be the nucleus from which everything had to originate. The careful choice of materials, the importance of the genius loci are fundamental elements for me. We have researched in depth to exalt the personality of Ca' di Dio, without distorting the past but re-interpreting it in a contemporary manner."  – Patricia Urquiola –

Ca' di Dio mewakili hotel mewah terbaru dalam koleksi VRetreats, sebuah jenama dari VOIhotels, dengan setiap struktur memiliki kepribadiannya sendiri, dijiwai melalui sejarah, seni, dan budaya Italia. Ini membanggakan elemen berbeda yang membuat hotel ini unik dibandingkan dengan yang lain: di sini kemewahan bukanlah tujuan itu sendiri, tetapi merupakan identitas yang kuat dan jelas, keinginan untuk merayakan keindahan tujuan melalui atmosfer, pengalaman, dan dalam setiap sikap hospitality.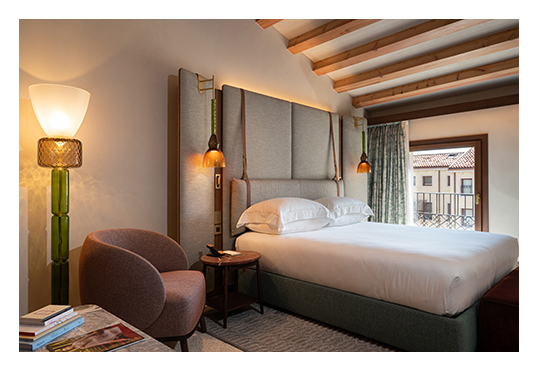 "This is the philosophy that guides Vretreats. A story to accompany our guests in the discovery of the world and its beauties. We have big ambitions for the next few years: today we offer 4 exclusive structures in some of the most beautiful Italian cities, but the aim is to reach 12 in the next three years. We are carefully assessing each acquisition, as we are interested in the distinctive personality that must characterise each of our hotels. We, even before any of our guests, must fall in love with the project: Ca' di Dio is exactly this, a story that everyone will love to experience." –  Paolo Terrinoni, Managing Director of VOIhotels –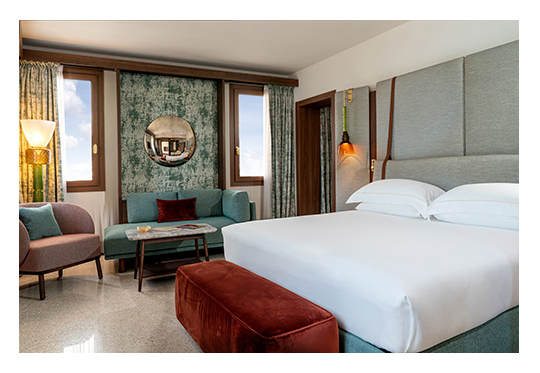 Proyek restorasi juga berfokus pada keberlanjutan, dengan investasi yang menjamin sistem dan infrastruktur mampu membatasi dampak terhadap lingkungan. Juga berkat penggunaan air dari laguna dalam sistem pendingin udara, akan memungkinkan untuk mengurangi biaya energi sebesar 20%, serta mengurangi emisi CO2 sekitar 110 ton setiap tahun. Ini hanyalah salah satu dari banyak detail yang menjadikan Ca' di Dio sebagai hotel mewah dan unik di Venesia.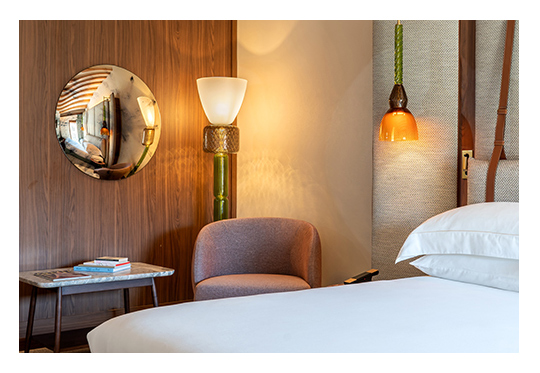 "Ca' di Dio encompasses what I call 'venessentia' –  that is, the fascination, atmosphere and the most intimate essence of Venice. I would like every guest to feel at home, in the heart of the city, but in an area protected from the more frenetic tourist routes: we are next to the Biennale, with an incredible view on San Giorgio and a generous outdoor space. More than 400 windows, two rooftop loggias and three gardens: Ca' di Dio is really a window into beauty and in constant dialogue with one of the most beautiful cities in the world." –  Christophe Mercier, hotel Manager –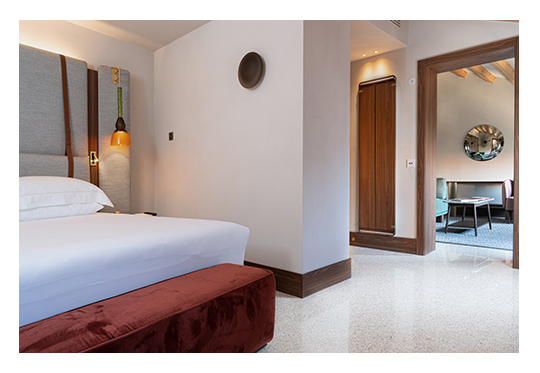 Molteni&C mengambil peran besar dalam proyek besar ini dengan melengkapi interior 66 kamar tidur dengan perabot yang dibuat khusus yang dirancang oleh Patricia Urquiola. Jenama ini juga memperkaya lorong dengan langit-langit kayu, kain pelapis, dan bench. Tatanan ini dilengkapi dengan potongan ikonis dari koleksi Molteni&C, seperti Filigree Tables yang dirancang oleh Rodolfo Dordoni, dan Woody Chair yang dirancang oleh Francesco Meda. (DB)