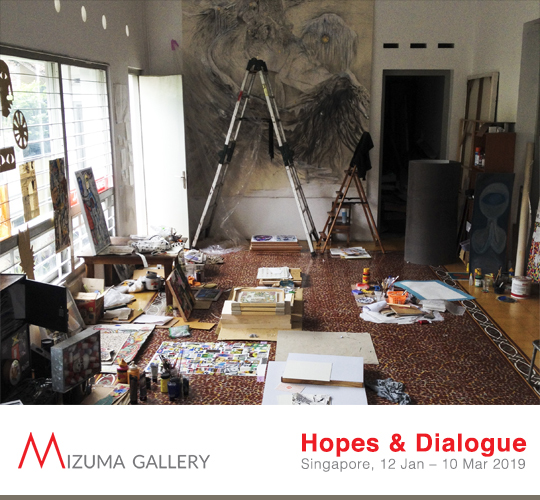 Mizuma Gallery – Hopes & Dialogue in Rumah Kijang Mizuma
Published by Sugar & Cream, Friday 21 December 2018
Text by Auliya Putri, Images Courtesy of Mizuma Gallery
Singapore, 12 January – 10 March 2019
Buat liburan Anda lebih menyenangkan lagi dengan mengunjungi pameran-pameran yang menampilkan beragam karya menarik. Seperti berkunjung ke Mizuma Gallery yang menampilkan pameran berjudul 'Hopes & Dialogues in Rumah Kijang Mizuma'. Pameran ini akan menampilkan karya dari seniman Indonesia yaitu Agan Harahap, Angki Purbandono, Fatoni Makturodi, Gilang Fradika, PAPs (Prison Art Program), dan Yoga Mahendra; bersamaan dengan seniman Jepang yang terdiri dari Aiko Yamamoto, Eguchi Ayane, Kumazawa Mikiko, Okada Hiroko, Okamoto Ellie, Ryuki Yamamoto, Tsutsui Shinsuke, dan Yuna Ogino.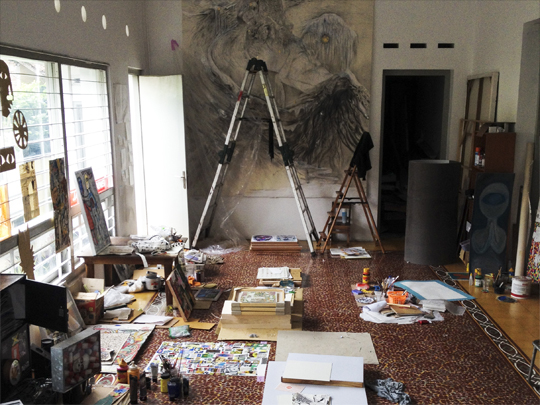 Artist's studio in Rumah Kijang Mizuma, artworks by Aiko Yamamoto and other artists, photograph taken in 2015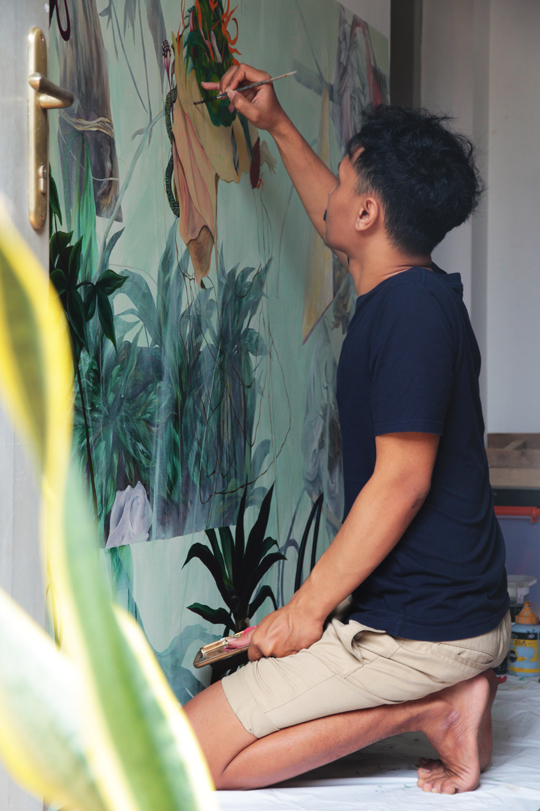 Gilang Fradika at his studio in Rumah Kijang Mizuma, photograph taken in 2018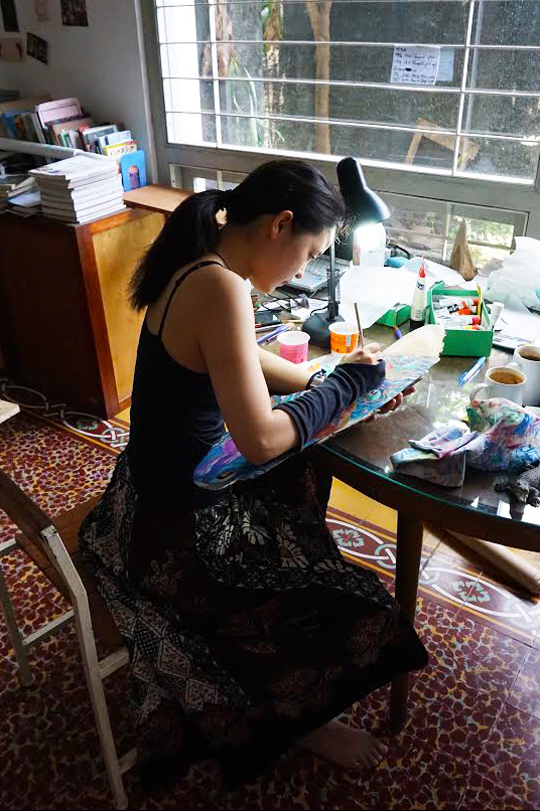 Ellie Okamoto at her studio in Rumah Kijang Mizuma, photograph taken in 2018
Dimana pameran ini berfokus tentang bagaimana pengalaman para seniman dengan seni, budaya, dan kehidupan sosial di Yogyakarta. Bagaimana Rumah Kijang Mizuma berperan dalam mempengaruhi pangandangan mereka tentang seni dan kehidupan itu sendiri.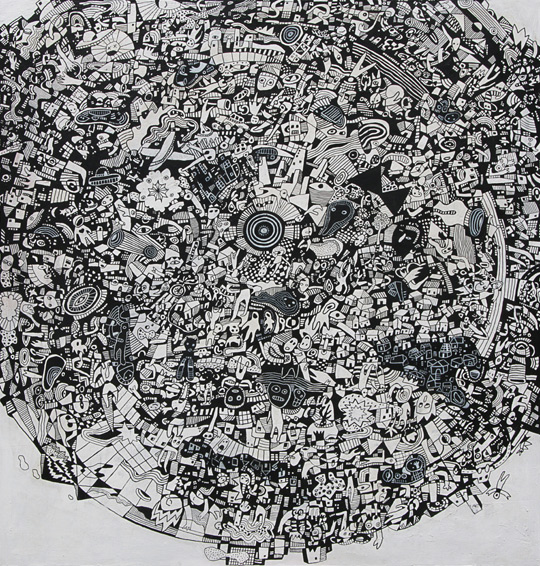 Fatoni Makturodi, Chaosphere, 2018, Paint marker & acrylic on canvas, 150×150 cm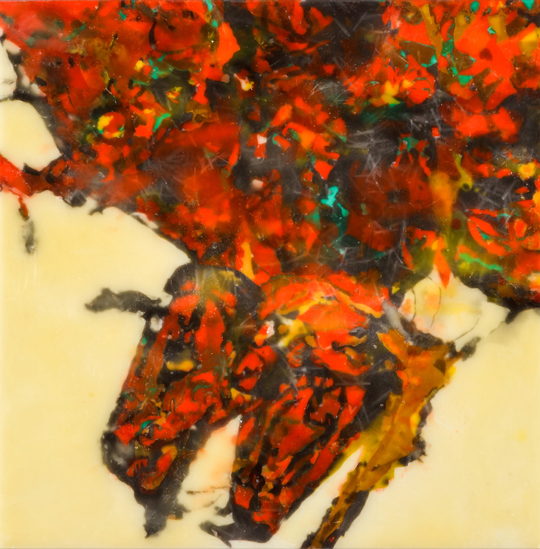 Tsutsui Shinsuke, Untitled 3, 2018, wax and oil, 25 x 25 cm
'Hopes & Dialogues in Rumah Kijang Mizuma' berlangsung dari 12 Januari hingga 10 Maret 2019 di Mizuma Gallery, Singapura. Pameran ini pun dikuratori oleh Hermanto Soerjanto.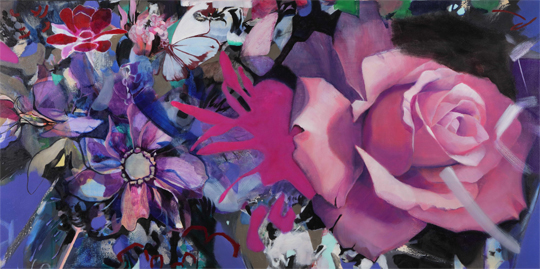 Yuna Ogina, p-301118_1, 2015, oil on canvas, 97 x 192 cm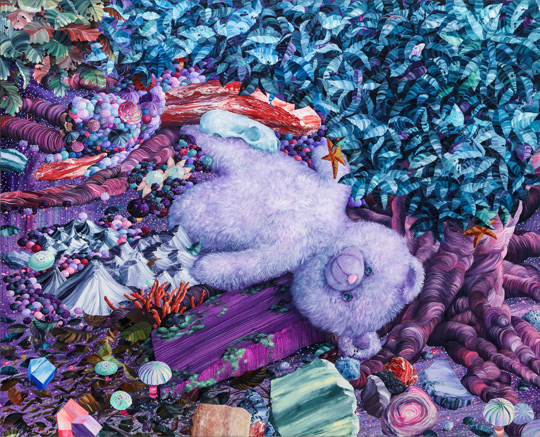 Eguchi Ayane, The Dream Island, 2018, oil on canvas, 130.4 × 162.3 cm
Rumah Kijang Mizuma adalah sebuah studio kerja dan ruang residensi yang didirikan oleh Direktur Eksekutif Mizuma Gallery, Sueo Mizuma, kurator Hermanto Soerjanto, dan seniman Angki Purbandono pada tahun 2014. Bertempat di sebelah selatan kota Yogyakarta, studio ini mendukung pertukaran budaya antara Jepang dan Indonesia demi memperluas pandangan dan inspirasi para seniman. Hingga saat ini Rumah Kijang Mizuma sudah menjadi tuan rumah bagi 22 seniman, termasuk 7 seniman Indonesia dan 15 Seniman Jepang, dengan durasu residensi mulai dari 2 minggu hingga 9 bulan.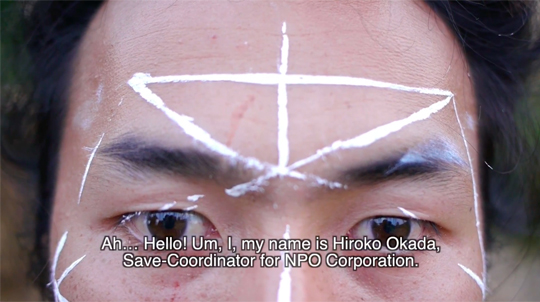 Okada Hiroko, Karada Ayatori, 2015, single-channel digital video, 8 min 48 sec