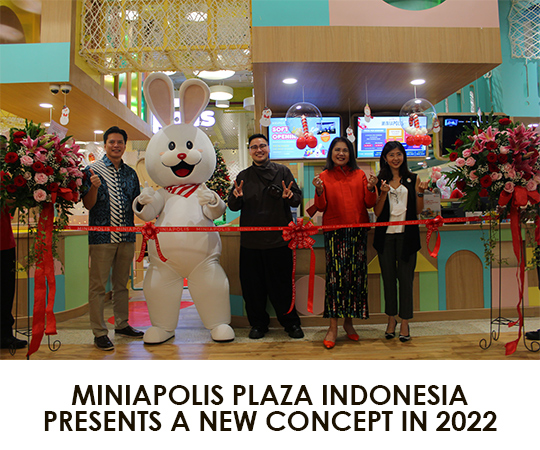 presented by

MINIAPOLIS PLAZA INDONESIA PRESENTS A NEW CONCEPT IN 2022
Published by Sugar & Cream, Tuesday 10 January 2023
Images courtesy of Plaza Indonesia
More Fun and Instagramable
Diving into a child's life is unique, fun, and full of challenges. The world of children is exciting because there is only innocence and what it is in the world of children is interesting! Tentunya bermain sambil belajar juga dapat menstimulasi tumbuh kembang anak.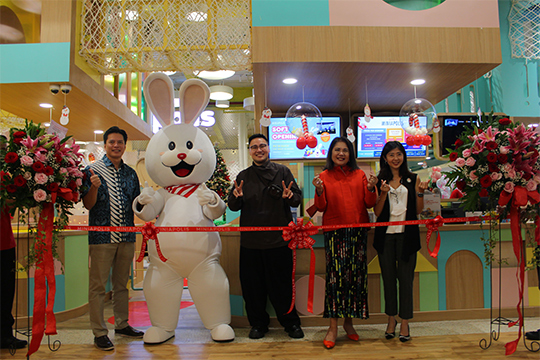 Sebuah playground atau taman bermain bisa menjadi tempat untuk mereka memperoleh keduanya. Dan, adakah tempat seperti ini terutama di Jakarta? Don't worry, sekarang hadir Miniapolis Plaza Indonesia yang menghadirkan konsep terbaru sehingga buah hati belajar, bermain, serta bereksplorasi.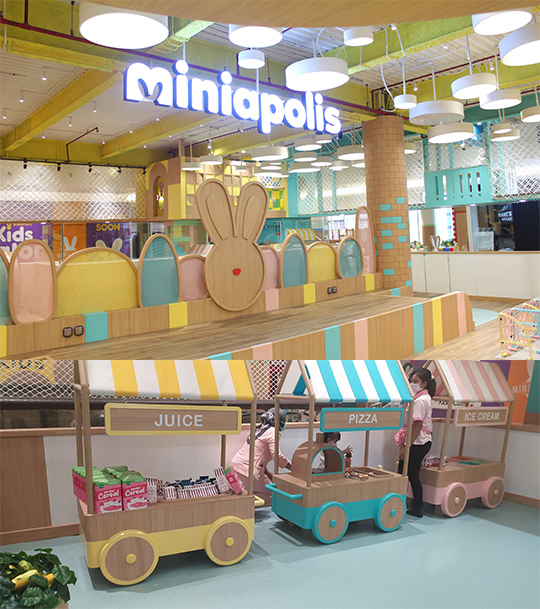 Head of Operations Miniapolis, Prettny Hartono, menjelaskan saat konferensi pers di Miniapolis Plaza Indonesia   pada 16 Desember 2022 lalu, "Miniapolis adalah taman bermain untuk keluarga dengan sasaran utama anak usia nol sampai 12 tahun. Miniapolis dirancang khusus sesuai dengan imajinasi dunia anak-anak dengan pilihan permainan yang unik."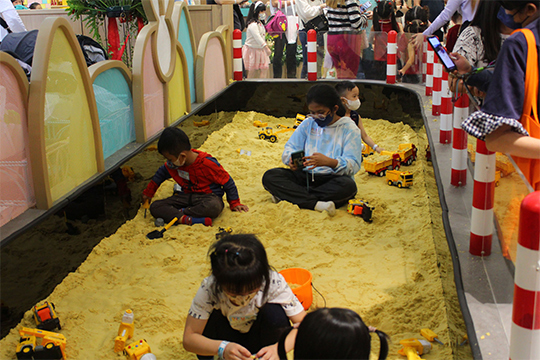 Dengan memadukan teknologi digital dengan playground yang instagramable ini memiliki  fitur yang disesuaikan untuk kebutuhan keluarga di masa kini, sesuai tagline Miniapolis yaitu "Bringing Smiles to Everyone". Menghadirkan wahana baru berteknologi Augmented Reality bernama "Imaginarium" dengan berbagai jenis permainan interaksi digital yang dapat dimainkan bersama seluruh keluarga. Sedangkan untuk playground-nya sendiri tampil dengan wajah baru yang lebih fresh dengan warna-warna pastel yang didominasi oleh bahan kayu yang membuat ambience-nya hangat dan so instagramable!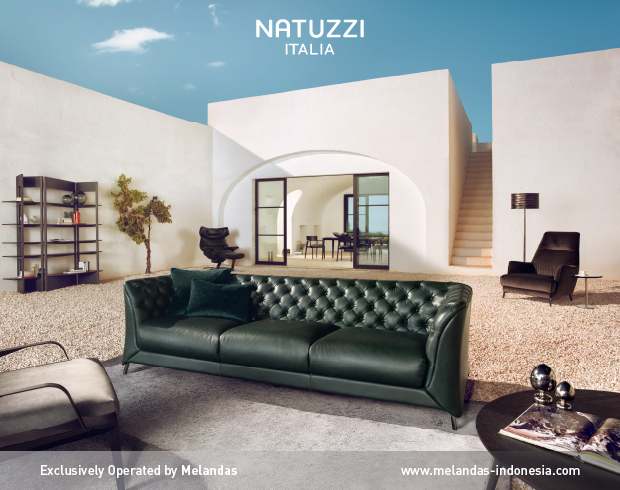 Presented by Melandas Indonesia
Berlokasi di Mall Plaza Indonesia lantai 3 dengan area seluas 1000 meter persegi, Miniapolis juga menjalankan protokol kesehatan yang cukup ketat dimana setiap pergantian sesi bermain akan dilakukan sterilisasi area atau general cleaning selama 30 menit yang membuat para orang tua merasa lebih aman dan nyaman dalam bermain.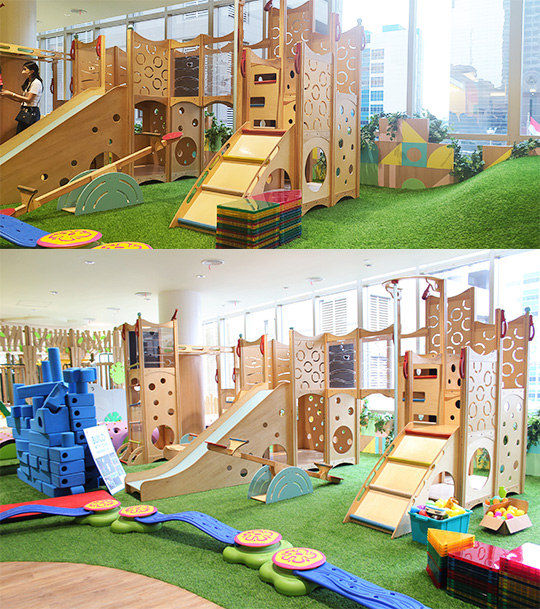 Di Miniapolis juga terdapat beberapa program-program kegiatan edukasi yang diberikan gratis untuk anak-anak setiap weekend, seperti kelas memasak, berkebun, art & craft, hingga pertunjukkan sulap, balloons art, magic science show, menyanyi, dan masih banyak lainnya. Dan juga mempunyai area khusus untuk kebutuhan berbagai private event seperti ulang tahun, launching produk, upacara kelulusan sekolah, playdate, mini talk show, hingga fasilitas salon anak-anak, dan retail space di mana produk-produk berkualitas dan aman untuk anak dapat ditemukan di area ini.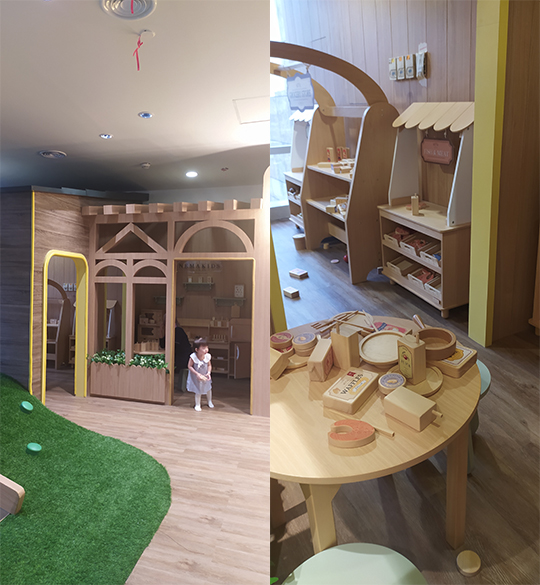 Miniapolis berharap dengan adanya perubahan konsep ini mempermudah keluarga-keluarga di Indonesia dalam menemukan destinasi bermain yang bersih, aman dan nyaman sesuai dengan "one-stop kids shopping and entertainment" yang diusung.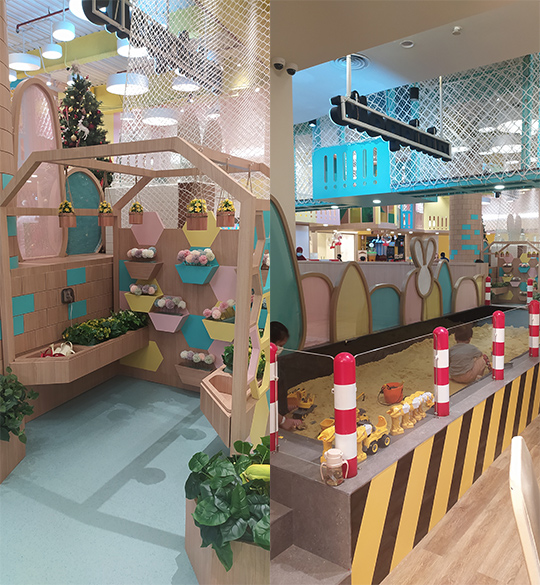 So invite your family and children to play at Miniapolis Plaza Indonesia this weekend, or when the Holiday Season comes!