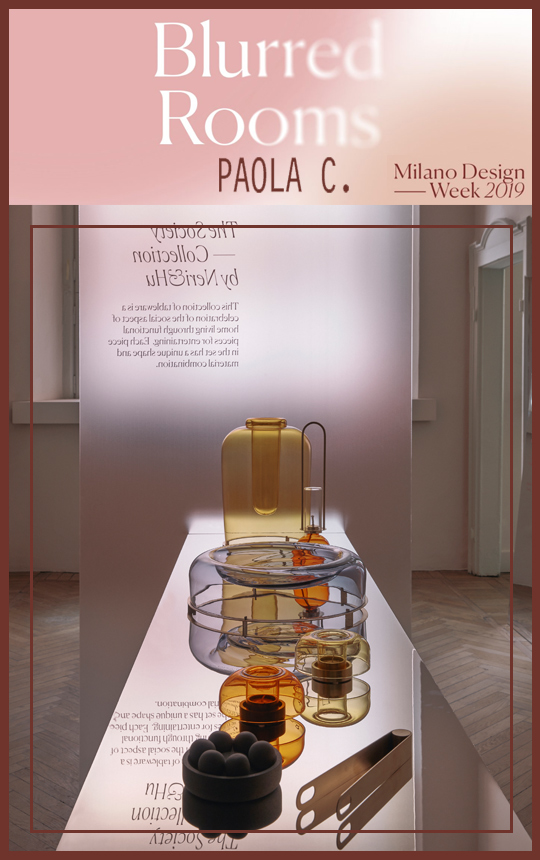 presented by

Milan Design Week 2019 – 'BLURRED ROOMS' BY PAOLA C.
Published by Sugar & Cream, Tuesday 04 June 2019
Text by Sunthy Sunowo, image courtesy of Paola C.
New Collection by Neri&Hu, Jaime Hayon, (a+b) dominoni, quaquaro
Dipercayakan ke Böjte—Bottari, pameran 'Blurred Room' yang berlokasi di showroom Paola C., Milan menyuguhkan pengalaman menikmati persepsi visual akan ruang dan keinginan besar manusia akan penemuan.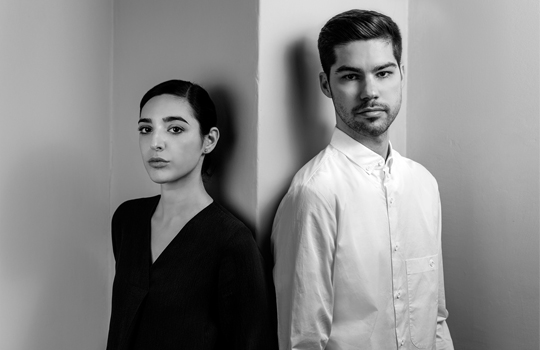 Böjte—Bottari
Böjte—Bottari adalah konsultan desain multi disiplin di Milan yang dipimpin oleh István Böjte and Gaia Bottari. Melalui kolaborasi dengan Paola C. mempersembahkan koleksi tableware terbaru dan beberapa karya desainer dalam skenario pameran yang mutable sebagai bagian dari perhelatan Milan Design Week 2019.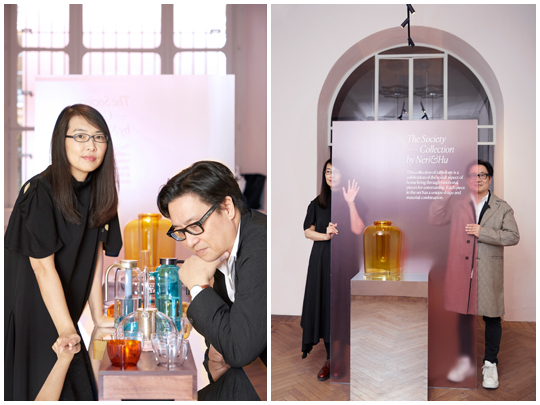 Neri&Hu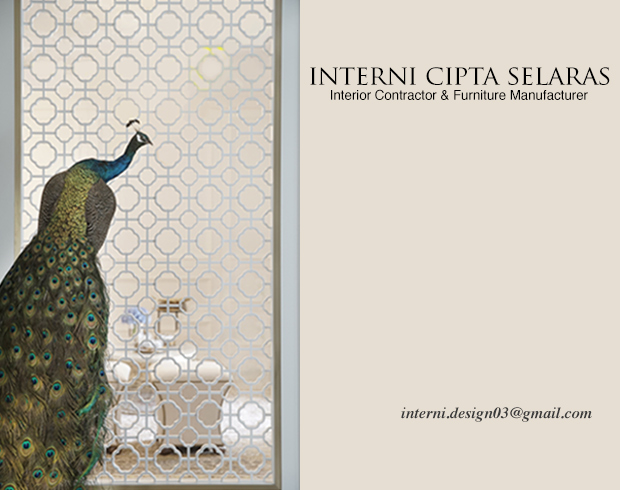 Presented by Interni Cipta Selaras
"Blurred Rooms" adalah judul pameran yang memanfaatkan opaline filter untuk menutupi koleksi terbaru, sehingga terlihat kabur seperti siluet dari kejauhan yang kemudian terbuka dan terlihat secara keseluruhan. Pameran ini sangat memainkan rasa keingintahuan dan memancing focus perhatian secara kolektif yang kemudian berujung pada pengalaman spontan dan surprise.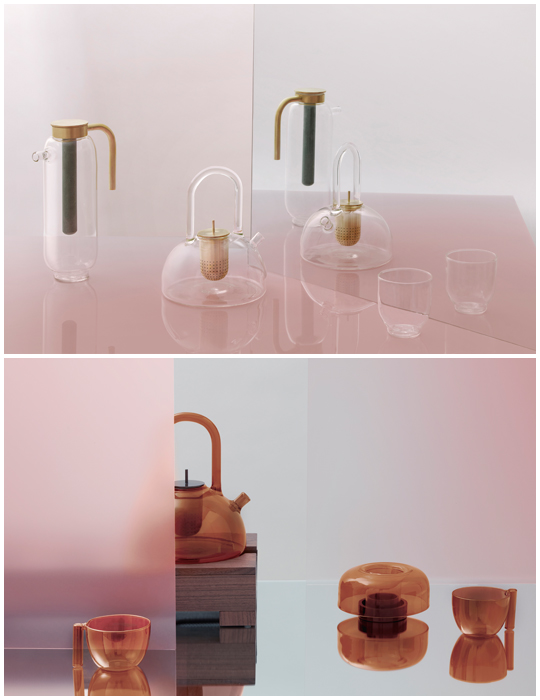 The Society Collection by Neri & Hu
Karya desainer yang juga ikut memperkaya pameran tersebut adalah The Society Collection karya Neri&Hu, Fun-tional Table karya Jaime Hayon, dan Sciia Glasses yang didesain oleh (a+b)dominoni, quaquaro.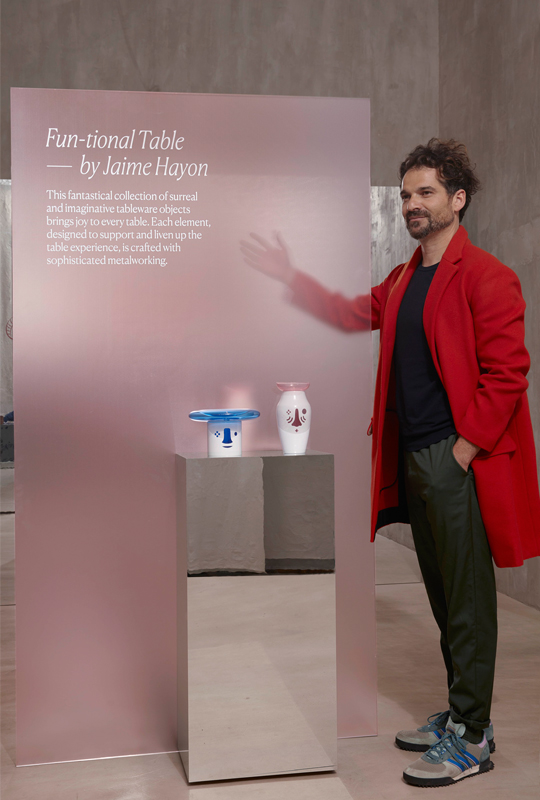 Jaime Hayon
Neri&Hu mengembangkan The Society Collection dari pemikiran tentang upaya mendorong pertemuan dan interaksi antar penggunanya. Sebuah meja yang tidak hanya menjadi produk fungsional semata, tetapi juga mengedepankan kenyamanan. Setiap bagian dari koleksi ini memiliki satu kesamaan karakter dengan tetap tampil dengan ekspresi material dan warnanya sendiri. Di sisi lain, terdapat pula sentuhan nostalgia yang terbangun dari penggunaan warna kaca yang hangat dengan kombinasi metal dan bentuk geometris sederhana dalam impresi yang tetap unik dan menarik perhatian.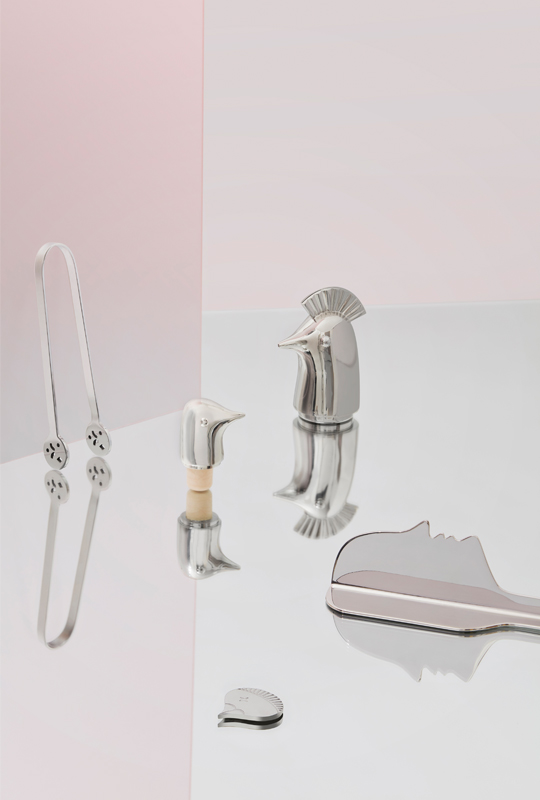 Fun-Tional Collection by Jaime Hayon
Sementara, Fun-tional karya Jaime Hayon adalah tableware yang fantastis, surreal, dan imajinatif untuk bisa membawa ekspresi menyenangkan di setiap meja makan. Jaime Hayon merancang setiap produk dalam koleksi ini sebagai perlengkapan yang menambah dan menghidupkan suasana di meja makan. Diproduksi dari pekerjaan metal yang sophisticated, setiap detailnya menjadi sangat bermakna dan tetap mempertahankan gaya unik Hayon yang selalu mempertemukan kualitas dan fungsional.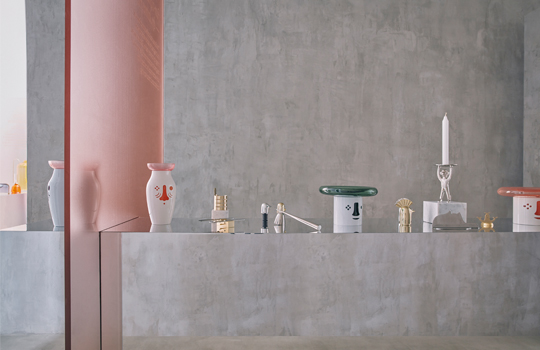 Fun-Tional Collection by Jaime Hayon
Yang terakhir adalah Koleksi botol SCIIA yang dirancang oleh (a+b)domononi, quaquaro sebagai pengembangan yang elegan dari blown glasses untuk tableware. Hadir dalam dua ukuran, untuk air putih dan wine.


(a+b)dominoni, quaquaro
Seluruh produk yang dipamerkan merupakan representasi dari kepedulian mendalam Paola C. akan kualitas terbaik dan bagaimana produk memberikan pengalaman berkualitas kepada penggunanya. Pameran "Blurred Rooms" ini juga sekaligus menandai peran baru art director oleh Böjte—Bottari, menggantikan desainer Aldo Cibic yang sekarang berperan menjadi Creative&Cultural Advisor Paola C.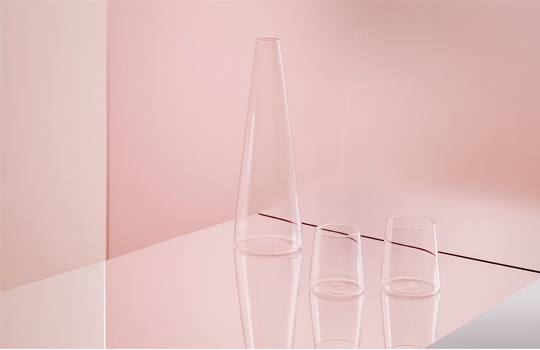 Sciia Glasses by (a+b)dominoni, quaquaro